An Exclusive feature Speaker separation is on the way and soon to be rolled on Pixel 7 & 7 Pro. People using Google Meet with a Pixel 7 or Pixel 7 Pro device can utilize the speaker separation feature for meetings. By enabling it, you can hear the audio sound of the other participants from different directions based on their position on the screen," According to Google, this will make it easier to catch the difference between the different speakers and hear where they're coming from for a more immersive, dynamic experience." This feature is firstly introducing the Pixel 7.
Toggle can adjust left and right channels to make sense for this, but it may also factor top and bottom for distinguishing top-left, top-right, bottom-left, and bottom-right video feeds.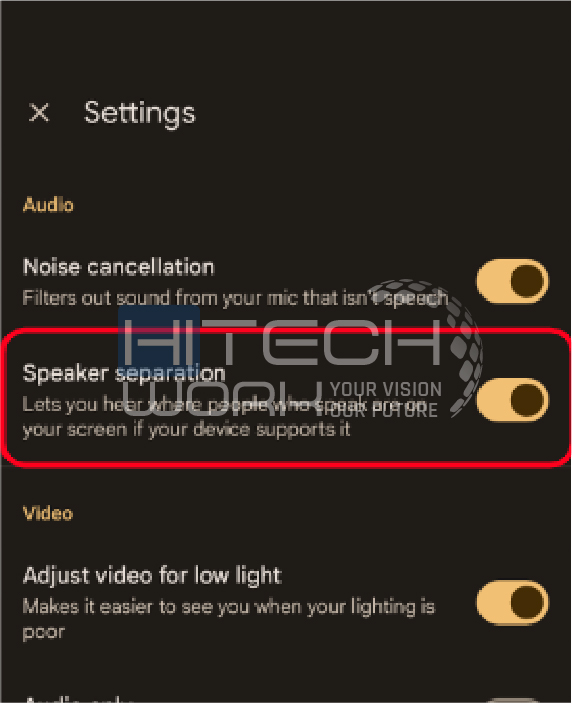 You may see the given screenshot that seems to be from Google Meet (original) app. The settings page has been modified with the latest "Audio and "Video" section headers. And we cannot expect Google Meet Speaker separation on many Pixel 7 devices. We learned it must be completely released and available in the coming weeks for the following parties.
Available to all Google Workspace customers
Legacy G Suite Basic & Business customers.
Further, if you want to know the recent updates and informative content regarding any tech giant, keep visiting us.
Editor's Recommendation