Want to know how zip pay work? Don't worry; we will let you know how to use it, the interest rate, fees, and everything in detail.
Zip is an app-based platform that offers "Buy now, Pay later" services that can be used both in-store & online. The app claims to be great and does things better than banks and other apps. But do they really are the best? Their claim to be interest-free is true or not? Keep reading to know how the app works.
However, Zip money is a credit card and is quite similar to other BNPL (buy now, pay later) services but with little changes. It performs background checks, but fees are still somehow high and can add up if you miss a payment or have a direct debit default. Your payments with zip are taken automatically via debit card; you don't have to manually transfer money unless you want to like pay down your balance faster. Keep reading to know how the app works.
About Zip Money
Zip money is a "Buy now, Pay later" payment service allowing shoppers to spread the cost of in-store or online shopping. When a person makes a purchase, Zip money then pays the upfront cost to the merchant.
The person can repay zip money in either weekly or monthly installments until the balance is cleared. As a consequence, the customer gets to enjoy their purchase quickly while paying back their purchase interest-free (for the first three months).
It is a great "buy now, pay later" platform in different countries, including the US (formerly QuadPay), the UK, Australia, New Zealand, and Canada.
Zip Key Specs
| | |
| --- | --- |
| Loan amount | $35-$1,500 |
| Payment structure | Let you pay in four plan |
| Interest | 0% |
| Availability | Online as well as in-stores |
| Conducts soft credit check | Yes |
| Minimum credit score | Not any |
| Late fee | $5, $7, or $10. |
| Other Charges | $1 convenience fee/ installment |
| choices to reschedule a payment | yes |
| Pauses account when payment is missed | no |
How Does Zip Pay Work?
The zip app offers two different products such as:
Zip Pay lets people purchase a product, get their goods right away, and pay them off over time. It's the other form of credit.
Zip Money is another thing with higher limits and a line of credit that works a bit more like a credit card.
Both Zip pay & Zip money are available on the zip app for free, and once you are approved, you can toggle between your accounts.
Further, the app allows you to split any purchases into four payments. When you install the app, link your payment source (a credit or debit card). You can then use Zip to pay for your purchases. Then, Zip bills your payment source four times, one payment at the time of purchase and three more times every two weeks later.
What is the Cost of Using Zip Pay?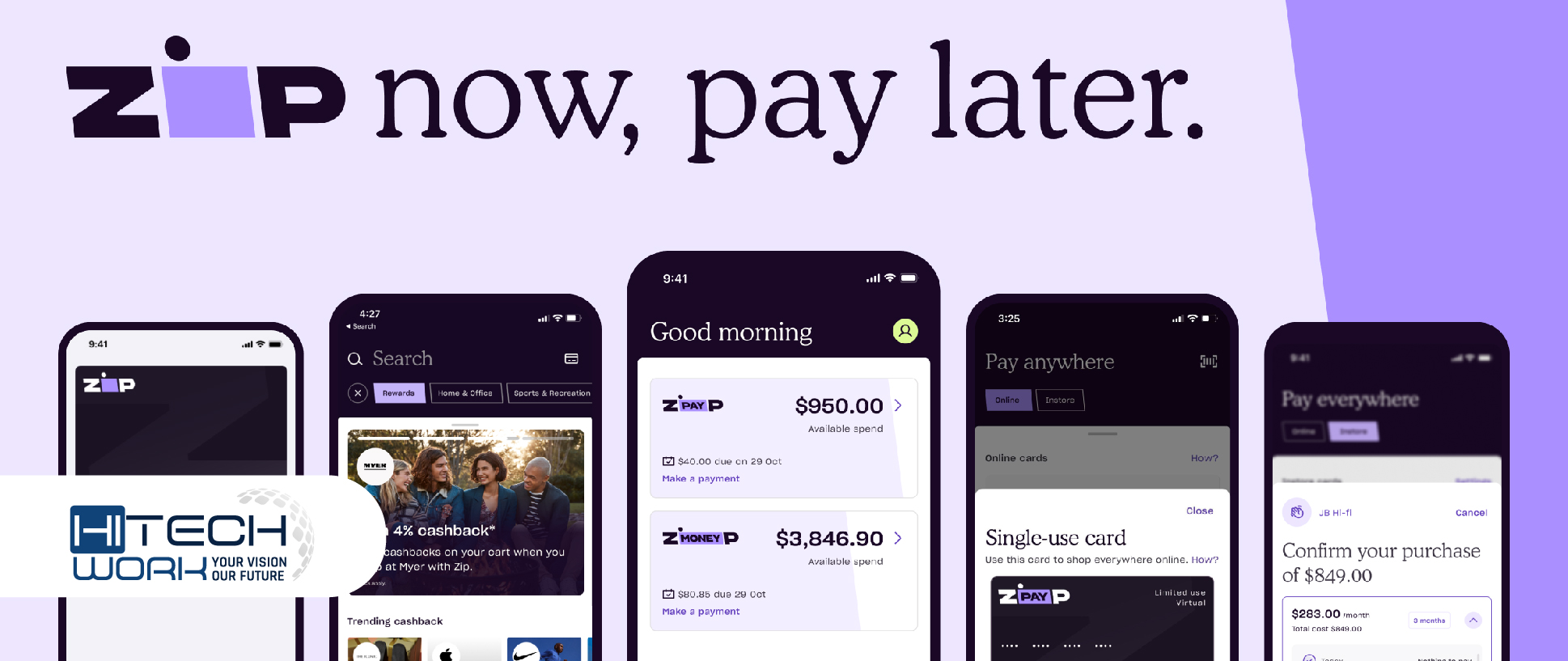 However, both zip money and zip pay to charge a $6 account-keeping fee at the end if you still have the balance on your account. Also, there is mini monthly repayment, which of from $40.
But, if you don't pay a mini amount every month (or your account balance is less than this), there is a $5 late fee for Zip pay and a $15 late fee for Zip money after 21 days. Zip also charges a $15 dishonor fee if you do not have enough funds in your account at the time of your scheduled payment.
Although, there is no firm fee to set up a zip pay account. But if you are setting up a zip money account, there is a fee. Hence, to avoid extra charges, it's essential to keep on top of your repayments and make sure you have repaid your balance in full at the end of the month.
If, in any case, you fail to make your repayments on time, this can negatively impact your credit card score & make it difficult for you to take out credit or loans in the future.
Is there a Credit Limit on Zip?
The app provides every user with an available balance they can use for any purchase. While there is no limit to the number of items you purchase, you are restricted by how much your available balance is: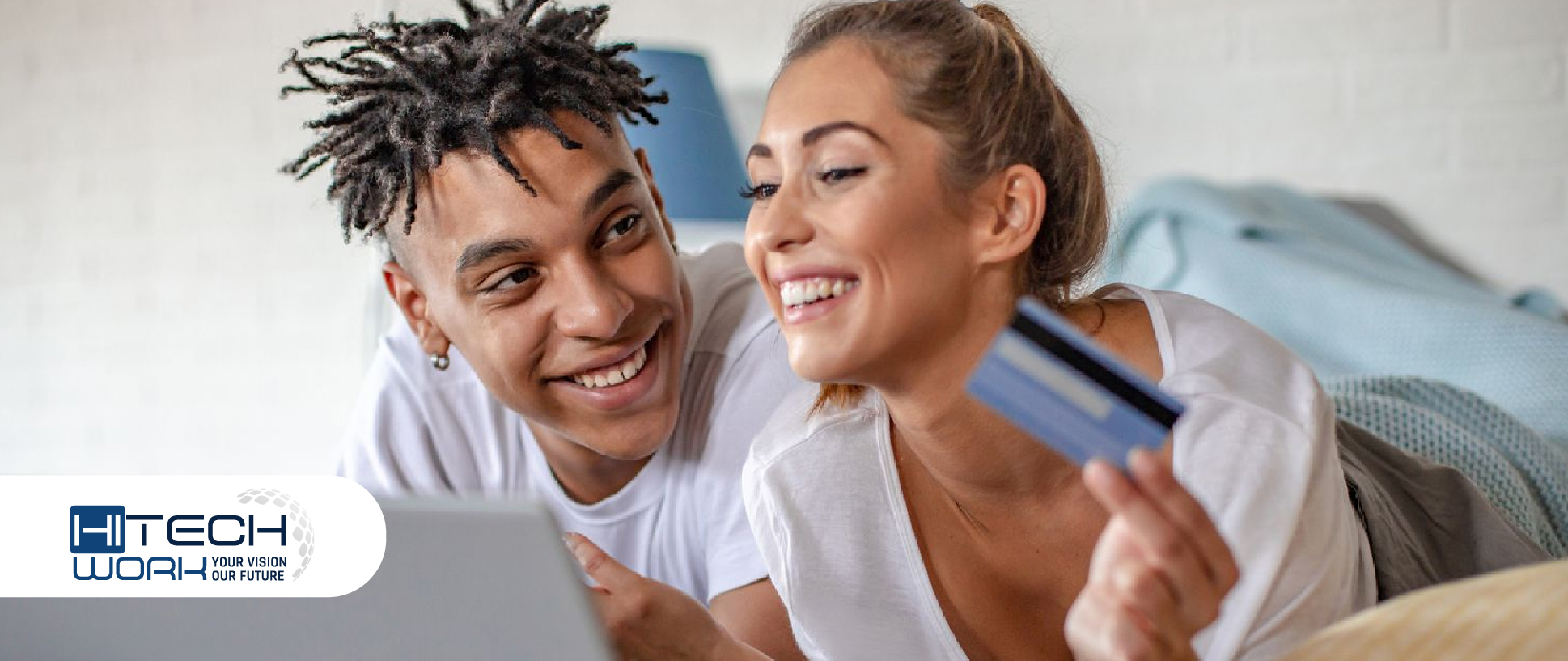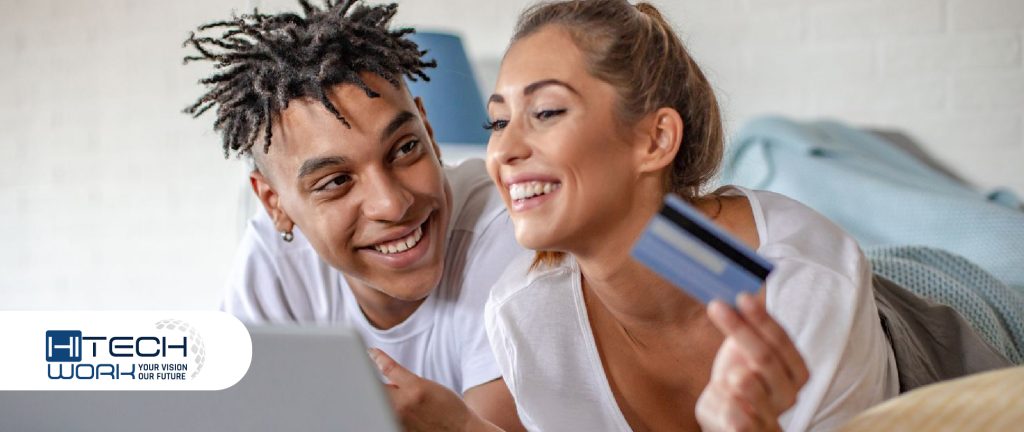 Zip Pay: there's a huge spending credit limit of $350-$1,000. You can appeal an increase of up to $1500 six months after your first purchase.
Zip Money: you can be permitted for a limit of $1000. Further, if you apply for a line of credit through a trader, you may be permitted more than $5,000.
Important: zip lets you pay your amount back early to refill your available balance quickly.
Eligibility Criteria to Get Approved for Zip
To be entitled to zip, you must be at least 18 years old, lives in the US, Australia, or New Zealand, and have an authentic phone number or mailing address. Some people may be asked to give their social security numbers. Also, a person must have a verified Paypal, Facebook, or LinkedIn account and must have a good credit history.
Also, understand that zip may perform identity & credit checks to confirm your details and make sure you can make payments. However, approval confirmations are immediate, but Zip doesn't reveal what aspects it uses to decide for approval.
Should I Use Zip?
Zip is a trustworthy provider of BNPL loans, but it may be more expensive than other BNPL services. Also, these plans are generally uncertain, especially if you struggle with overspending money. As you only pay a quarter of the price upfront, it feels like you are in less debt. So always ensure to read Zip's terms & conditions before agreeing to the loan.
However, Zip pay is a great option & works great if you have to cover an emergency expense and you can't afford to pay all at once. Or you have bad credit or no credit at all. As the app doesn't do a hard credit check, so it's an option if you have access to financing and have no other way to get it. It is a far better choice than other payday loan services.
Who offers Zip Money?
The popularity of Zip has grown so much over the years that thousands of retailers have signed up for the platform. So you can use the BNPL at various stores such as Amazon, Target, Walmart, Best Buy, and many more.
Moreover, Zip Money have the option to shop everywhere within their app. this lets you shop at just about any retailer through a single-use card that is formed at the time of buying. All you have to do is add items to your cart and tap on "pay with Zip" at the checkout process.
Is It Safe to Use?
Yes, it is absolutely secure to use, as zip money uses 128-bit secure socket layer (SSL) data encryption to protect users' personal details & financial transaction data. It means the platform is safe & secure to use.
When you sign in, Zip asks for your name, address, contact details, and payment details. Then, when you use the app to make a purchase, you get a virtual card number for one-time use. Hence, this is the safest way to complete an online transaction since the virtual number is not connected to your personal account details.
If we talk about the finances, your installment payments are set automatically, so you don't need to remember to pay every two weeks. Just make sure you have the funds to cover your payments & that you have a backup card on file to make sure payments are made on time.
Important: Don't save a Zip card as your ideal payment method on any website. Since it's a virtual card number distinctive to just one purchase, it wouldn't work for future transactions.
Zip Interest & Charges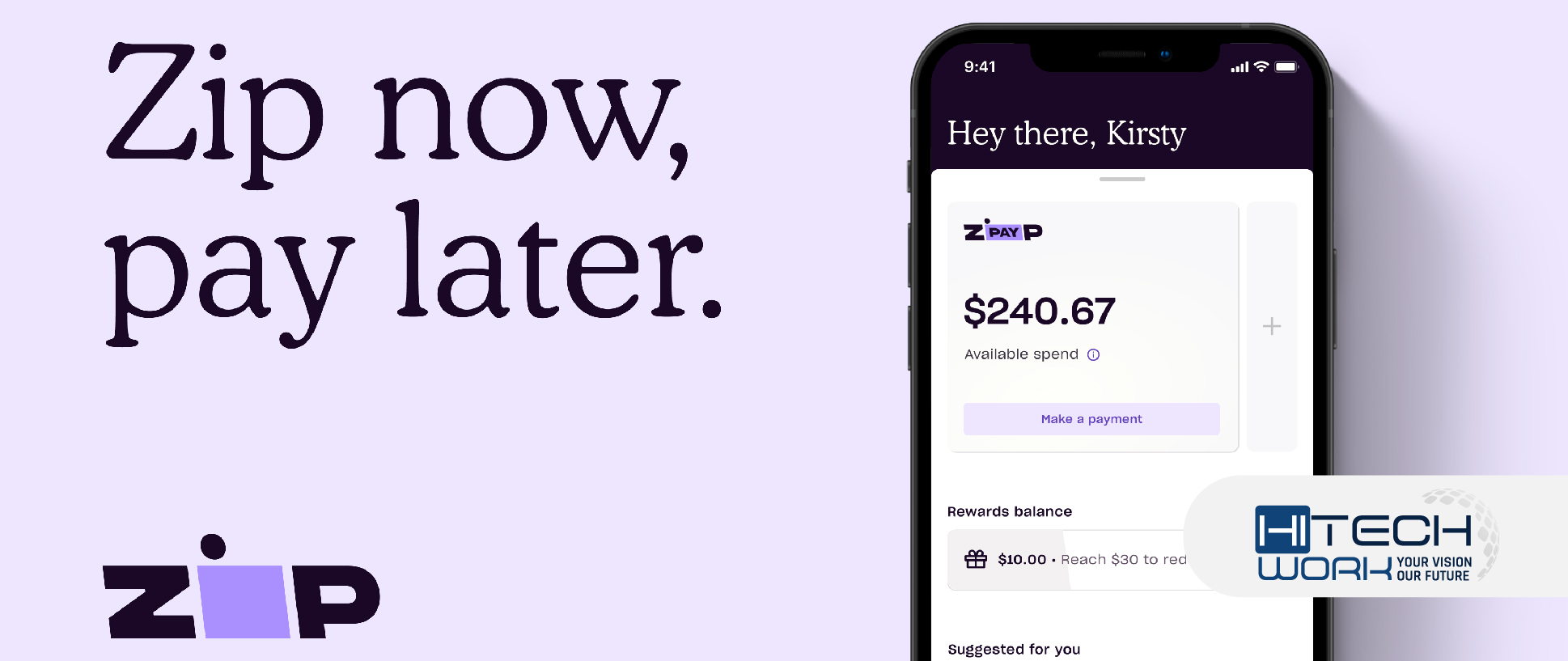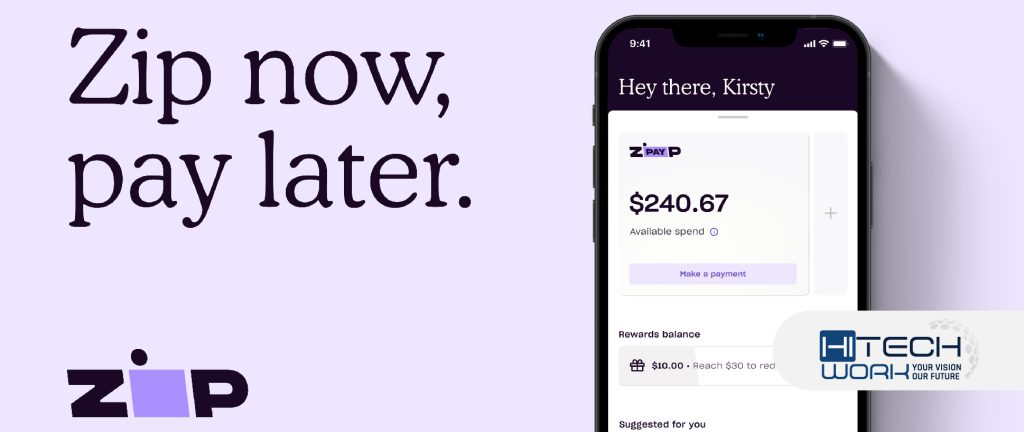 However, Zip pays exchange interest charges for flat fees. For each month, there's a balance owing that you have to pay a $6 fee, which is equal to 7.3% interest annually on a $1000 debt (and the less you are indebted, the higher fees as a percentage of your debt). There's no monthly fee if you have no balance at the end of the month. Further, if you miss a payment or don't pay the minimum, you will be charged a late fee of $5.
On the other hand, zip money charge interest; it is more like a credit card and offers an interest-free period of three months and promotional periods of 6 to 48 months, depending on where you shop. After this, a high-interest rate of 19.99% is applied, higher than many credit cards.
Zip money also charges a monthly fee of $6, which you combine with the high-interest rate, so everything gets expensive. If you are 21 days past due on your payments, you will be charged $15. But, if you pay off your items in interest-free time, you may be better off with a low-interest credit.
Pros & Cons
| | |
| --- | --- |
| Pros | Cons |
| Various customer service channels | The app charges a convenience fee as well as a late fee |
| Available at many retailers | There is no option to switch off automatic payments |
| Quick approvals | Future loans and credit applications may be affected if you cannot make repayments on time. |
| Zip pay is interest-free (although zip money charge interest) | —————– |
What Makes Zip Pay unique from Other Similar Apps?
Zip pay is unique in several ways, such as Credit limit; it offers a virtual credit limit that can be used to make purchases, rather than needing customers to apply for a traditional credit card or loan.
It will not impose any interest or hidden charges to its users on the money borrowed. This makes it a more affordable option than other buy-now-pay-later services that charge interest.
The app is quite easy to navigate; you just have to sign up for an account and start using it. Soon it will be accepted by a huge range of merchants, both online & in-store.
The app offers flexible repayment options so users can select to make weekly or monthly payments. Further, they also make extra payments or pay off their balance early without any extra charges.
The app also provides another option, zip money, that gives users access to huge credit limits and flexible repayment options.
FAQs
Q1. Does Zip app charge any interest fee?
Zip pays installment plans are completely interest-free. If you select zip money instead, there is a promotion for an interest-free three-month period, and charge 19.9% APR (annual percentage rate) after the period ends.
Q2. Does Zip perform credit checks?
Yes, zip does credit checks, unlike some BNPL services such as Aftrepay. The app claims they conduct a credit & identity assessment, including a credit check and real-time bank verifications on both zip pay & zip money apps.
But don't worry; zip performs it softly; if you have bad credit or no credit, zip still allows you to use its services.
Q3. Is there any Minimum Purchase size while using Zip?
However, zip doesn't set a particular minimum purchase size. Despite this, individual merchants can select to have or adjust the minimum or max spending limit they accept through the zip.
Q4. Is there any max purchase size while using zip?
When you request that an account be approved, Zip determines your maximum spending limit. Depending on the plan, transactions will be denied if they take you over your limit.
For some purchases, you may be given a chance to leave a down payment of the purchase price to surpass your approved limit. So, if you have to make a purchase of $150 and you have a limit of $100, then zip may provide a chance to pay $60 upfront.
However, it takes your balance of $90 down below your $100 limit. The remaining installments would be divided into three payments of $30.
Q5. Is it possible to increase the Zip spending limit?
Yes, you can make a request to increase the credit limit up to $5,000 by finding "Manage Zip Money" within your profile. Then, find "credit limit" and demand your increase. If you wish an increase of more than $5000, you have to contact directly with customer service.
Q6. Does using Zip affect my credit rating?
Any "buy now pay later" service affects your credit rating, but it all depends on how you use the account. When you sign up to zip, it performs a credit check to ensure you are a credible customer to use the service.
But, if you begin to default or miss your repayments, zip may report the negative action, which could negatively impact your credit rating.
Final Words
Zips is one of the leading online installment payment providers that allow you to get your goods right away but only pay 25% of your purchase and pay the rest in installments over 6 weeks with no interest fee.
We have mentioned all the important details in the article for your ease. Hopefully, this article helps you. Feel free to ask any questions.