Various mobile payment apps and peer-to-peer payment software can help you quickly send and receive money. But Paypal is the most dominating payment method across the globe. It has almost 360 million users in more than 180 countries.
However, Paypal has been giving consumers alternative ways to make purchases and send/ receive money online. It allows you to pay for things online with a bank account despite a credit card and keeps your payment information hidden from vendors.
Further, you can easily send money and, in most cases, for free. Paypal has significantly made checks and costly wire transfer services abolished. Since Paypal's emergence has remained a top priority for online shopping and money transfers. Also, people are confused How they can use Paypalon on Amazon? Here's what you must know to get started with Paypal.
What is Paypal & How Does it Work?
It is a massive platform that has opened various doors for 360 million users in over 180 countries. It allows users to pair their Paypal accounts to their bank accounts, making transfers and payments smoother than money orders or checks.
Eventually, Paypal added more features like Paypal-linked credit, debit and cash cards, e-commerce business benefits, and wire transfer services via Xoom. Other than that, you can transfer money to one of your assigned bank accounts. There can be a fee applied when you get money to your Paypal account, but it's mostly free to use when purchasing something.
Further, the app verified users could send as much money as they wish to up to $60,000, but maybe the per transaction limit might be less. But Paypal provides lots of benefits to its users, including loans, payment solutions, and the capability to do business in 25 currencies.
Hence, Paypal is more dominant toward business transactions or payments for goods and services. And now, it has become the most established and used digital payment system. if you are confused how to transfer money from PayPal to bank account. tap here.
Why Use Paypal?
It is one of the first online payment systems, and it's generally seen as one of the most trustworthy for secure transactions. Paypal is also an amazing way to send money to a friend as long as you both have a Paypal account.
Secure Transactions
When you use your card to pay for things online, merchants can sometimes access your payment information. Paypal offers an extra layer of protection by ensuring no one sees your details. Paypal also offers many features to keep your account safe, such as end-to-end data encryption, optional two-factor account logins, and email transaction verification.
Convenient
It is now the most accepted and established payment option after Visa, MasterCard, American Express and explore and is accessible at millions of online stores. Also, you can use Paypal to make a payment through cards that are linked to your account without having to retype your card number.
Recommended: How to Add Money to Paypal
How to Create a Paypal Account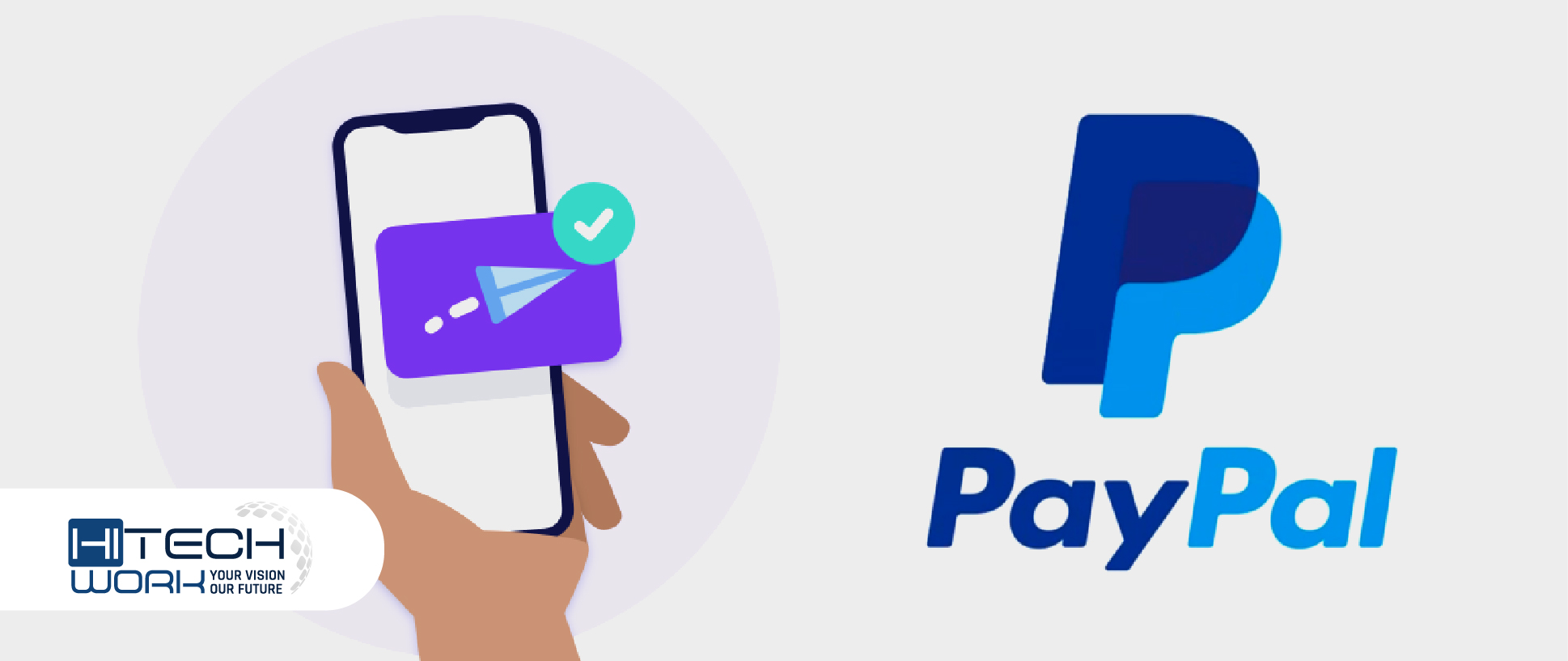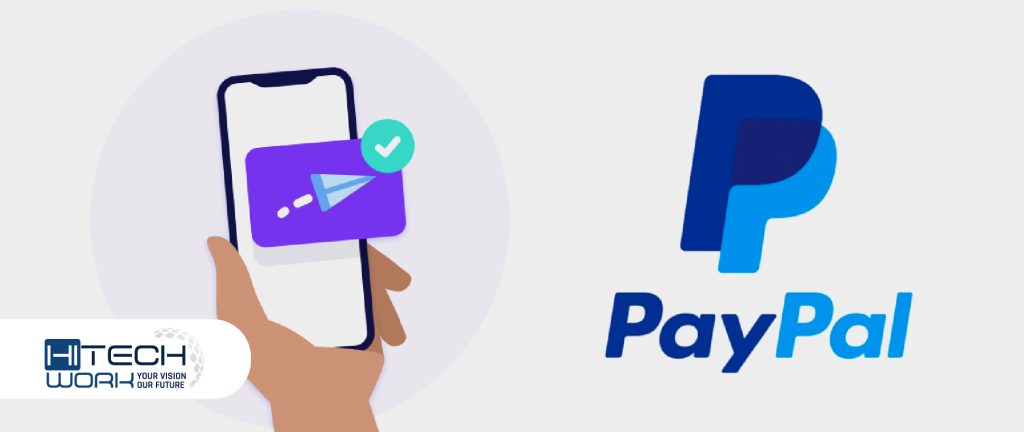 Before creating an account, you have to decide your type of account. Paypal provides two different kinds of accounts.
Personal Account
Business Account
Personal Paypal Accounts
Personal accounts are common for individual use, and it's all you need to send & receive money or to use Paypal to make purchases online. The personal account allows you to access your purchase history, link new bank accounts, and add credit cards to your account.
Business Paypal Accounts
The app also provides a business account that lets businesses accept payments online as well as credit cards or debit cards in person, even if the customers don't have Paypal accounts. Service-based professionals and businesses can also send invoices to clients and receive Paypal online payment safely.
Steps to Create a Paypal Account
You can make a Paypal account from your system or mobile browser or directly through the Paypal app. So here are the instructions you should follow.
Open or install the Paypal app.
Tap on the blue "sign up" option.
Choose "personal account."
Add your phone number, and you will get a text with a security code to enter in the next field.
Type your legal first and last name, email address, and password.
After entering your mailing address and agree to Paypal's privacy policy. Then your account will create.
Now, here you have to add a credit card, debit card, or bank account to your Paypal account.
note: if you have mistakenly type the wrong spelling, don't worry you can easily change your name on Paypal.
Is Paypal Free to Use?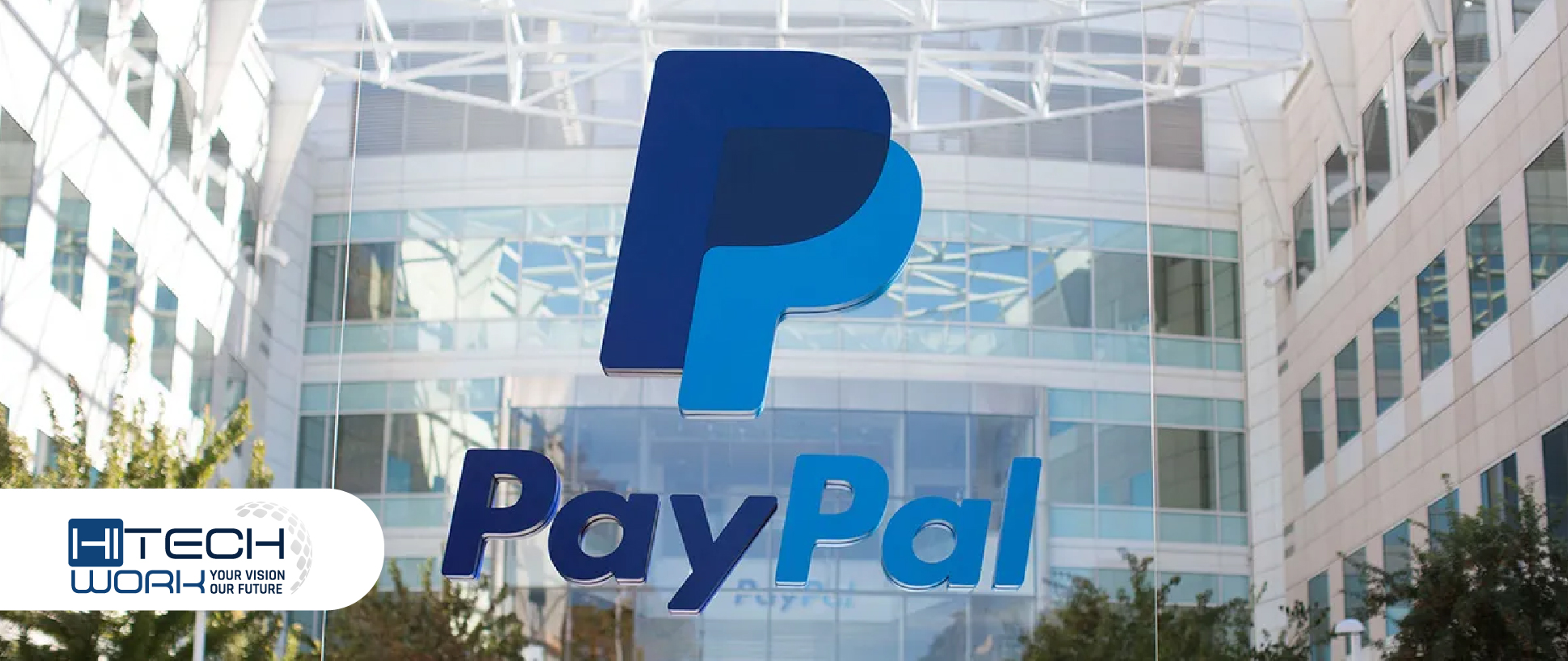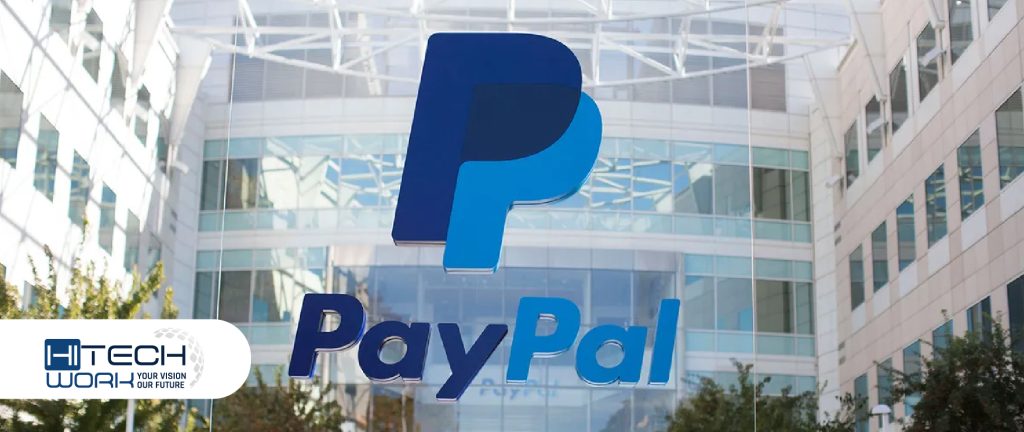 Although making a Paypal account is free along with online purchases, most personal transactions are also free. But, the app charges a fee for certain kinds of transactions.
Purchases Fees
However, there is no fee for making online purchases with a vendor that accepts Paypal as long as there's no currency conversion involved. There are 3-4% foreign transaction fees for purchases made in a foreign currency.
Personal Transactions Fee
When you send or receive money from anyone for personal reasons, not commercial purposes, Paypal names this as a personal transaction. The app has a special "Friends & Family" tab you can click while making transactions.
However, suppose you are using a Paypal balance. In that case, a bank account or Amex Send account. You do not charge any fee for a domestic transaction and a (5% fee between $0.99 & $4.99) for an international transaction. If you send money using a debit card, you will be charged 2.9% if it's domestic and 5% international.
Note: Fees will be varied according to your country.
Withdrawing Money Fee
Some other charges you may encounter while using Paypal. However, there is no fee to transfer your Paypal account balance to a local account. You will have to wait for the funds to go through. You will have to pay a 1% fee if you wish instant access. Moreover, drawing a check from your account comes with a $1.50 fee per withdrawal.
Step-By-Step Guide to Send Money via Paypal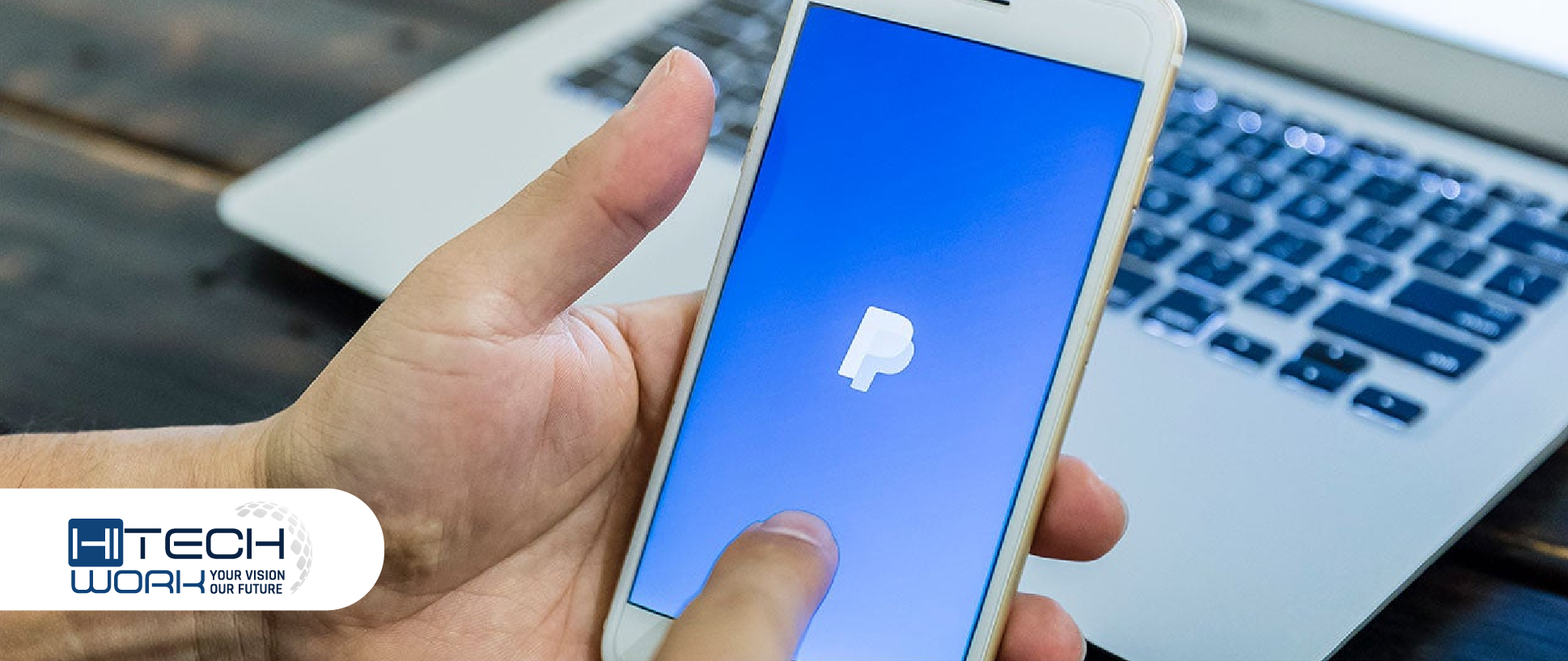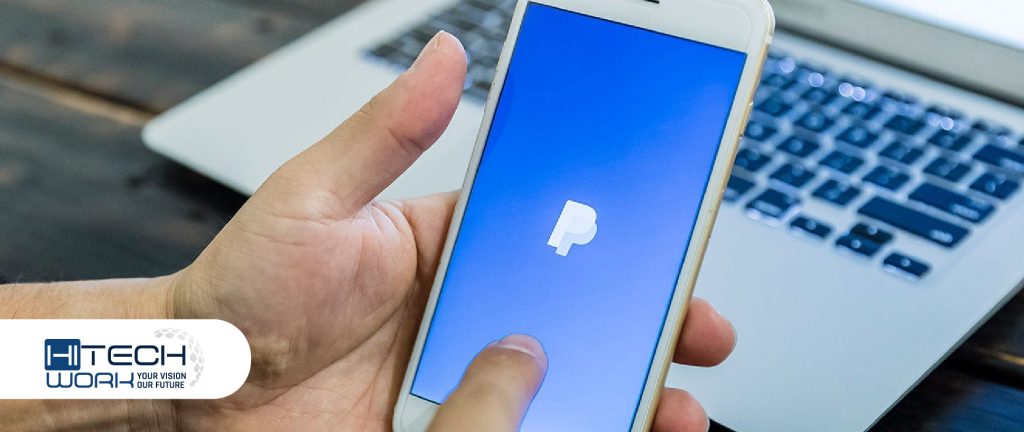 There are various ways to send money via Paypal. The method you select depends on who you send money to, for what reason, and what medium you wish to use.
Send Money to Friends & Family
Here are instructions for paying friends and family via Paypal:
From your account, tap on the "send" option.
Enter the contact number, email address, and name of the person to whom you wish to send money. You can also scan your friend's Paypal account QR code for a quick start. If the person doesn't already have a Paypal account, they'll be able to claim the money by making a free account.
Now, type the amount you want to send to a person. You have the option to add a text which could be a reminder to you and the recipient what the money's for.
You have to choose what your Paypal online payment is for: "friends& family" or "Goods & Services." However, the goods & services charge a fee that the receiving amount has to pay. So choose the correct option.
Send Money via Paypal For Goods & Services
This payment mode is for products you buy, such as you run out of cash at a flea market and wish to buy something from a merchant who accepts Paypal. This is how you can send money for products and services by using this payment app.
If the merchant has a QR code, tap "scan/pay" in the app to get started.
From the app or your Paypal online account, tap on the "send" button. Then type the name, email, and contact of the person you wish to send money.
Now, type the amount you wish to send; you can also add a note to remind the vendor and yourself what your payment is.
Paypal will question whether you are transferring money to "Friends & Family" or paying for "Goods & services."
How to Receive Payments via Paypal
Receiving Payments via Paypal is quite easy. You just have to give the email address with which your account is linked or log in to your account and tap on the "request" option on the right.
Now, enter the person's email and tap on "next." Then, enter the amount, currency, and a note (optional). Next, tap on "request now."
Moreover, you can request money via Paypal invoicing. It's a free service that allows a person to create instantly and sends customized invoices via email or shared link. You can even break up the invoice into fractional payments or request a tip for services rendered. Hence, you can check the billing history to track payments and send reminders on past-due invoices from the dashboard.
Withdrawing Money from Your Bank Account
Follow the below instructions if you want to withdraw funds from your Paypal balance to your bank account.
Sign into your account, and tap on the "Transfer Money" option right below your Paypal balance. Users can also access this option through the "wallet" menu in the top toolbar.
Tap on "transfer to your bank."
You will be prompted to select which one if you have various cards or accounts attached to your account.
After that, select "Next" and enter the amount you wish to transfer. Tap on "next" again.
In last, review the transfer amount and tap on "Transfer Now" to confirm the transaction.
Pros & Cons
This payment app comes with lots of benefits. So here we will discuss some of the benefits and its disadvantage.
| | |
| --- | --- |
| Pros | Cons |
| Easy to use | Paypal charged you for business transactions |
| Paying with Paypal offers you extra security & fraud prevention. | Paypal charges a 1% fee if you want instant access to your money. |
| Paypal encrypts bank or credit card details | ————- |
| No charges for sending money to friends & family | ————— |
| Accepted by millions of vendors | —————– |
FAQs
Is Paypal a great choice for the consumer?
If you are purchasing online in the US, Paypal is likely the only choice at the checkout other than directly using a debit or credit card for payment. It can be your best moneywise choice since you can use Paypal to withhold the payment from your checking account and omit any fees.
Is Paypal secure to use?
Paypal uses end-to-end encryption, and users can select two-factor authentication to improve the security of their transactions. It's the safest kind of electronic transaction.
Is Paypal free to use?
If you are using Paypal to make any purchases online. It's completely free. Although, you may have to pay small service charges to use Paypal to transfer funds to another person.
Final Words
Paypal is the largest payment app in the crowded field of apps. It allows users to make safe transactions without providing their credit card numbers to any websites. Its basic services, like transferring money and paying for goods using your checking account, are free to the user.
We have explained all the important details about this payment app in the article. So give it a read and share your views with us.