How to change the Printing size on iPhone? If you are trying to print a photo or document from your iPhone, you must first adjust the printing size to fit your needs.
However, adjusting the printing size on iPhone is quite easy; there are several ways to print 4×6 photos from iPhone. One way is to use the iPhone's built-in photos app to choose the photo you wish to print and then click on the share icon. From here, you can select to print the photo using Airprint.
Otherwise, you can also use third-party apps, as the app will let you print photos from a camera roll as well as from other social media accounts.
In this blog, I will walk you through the guide on how to change print size on iPhone.
Recommended: Resize Videos for Any Social Platform
Standard Photo Print Size
If you don't know the standard printing size, don't worry. Here's a list of the sizes:
4 x 6 inches
5 x 7 inches
8 x 10 inches
8.5 x 11 inches
12 x 18 inches
18 x 24 inches
24 x 36 inches
Method to Change Printing Size on iPhone
iPhone has a built-in feature that lets users send photos or files directly to a printer with AirPrint facilities. It offers users several options when it comes to printing with airprint. However, the AirPrint default setting on iPhone is 4×6 photo paper. Here's a step-by-step guide to changing printer settings:
Go to the app you are printing from, like the photos app.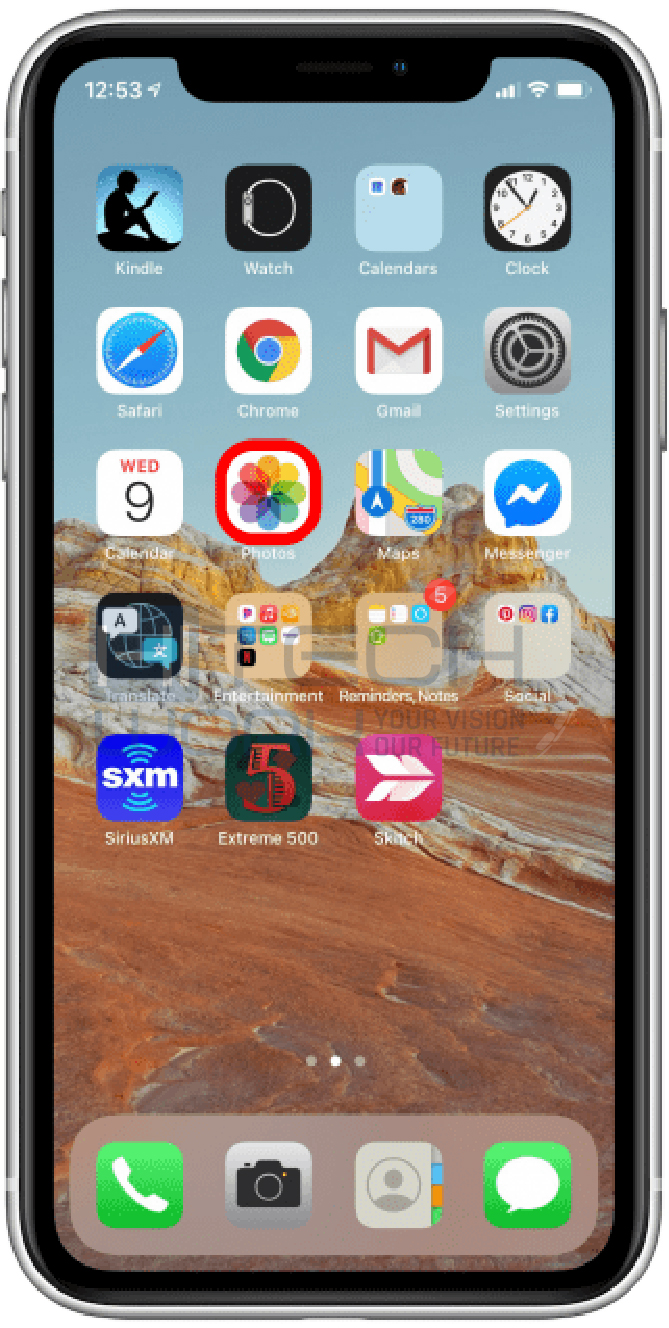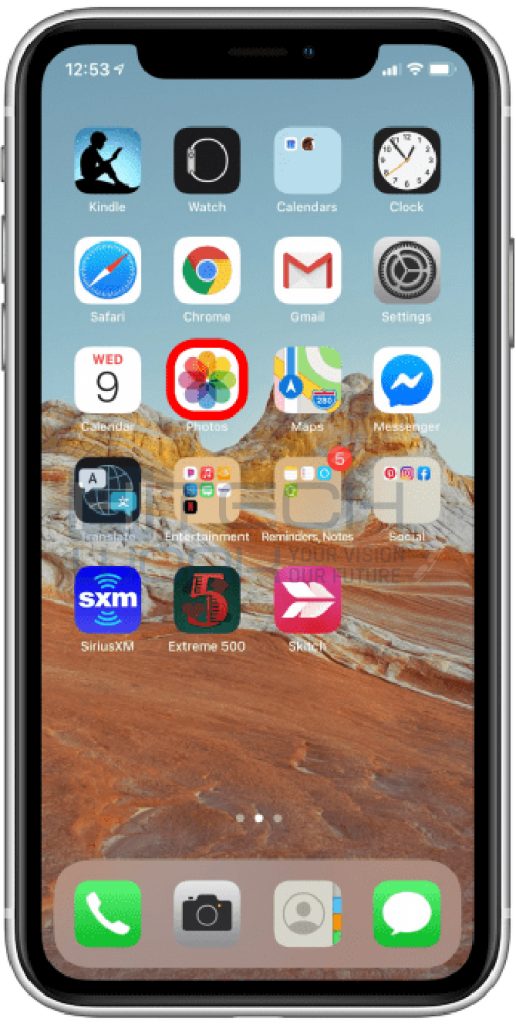 Select the photo you want to print.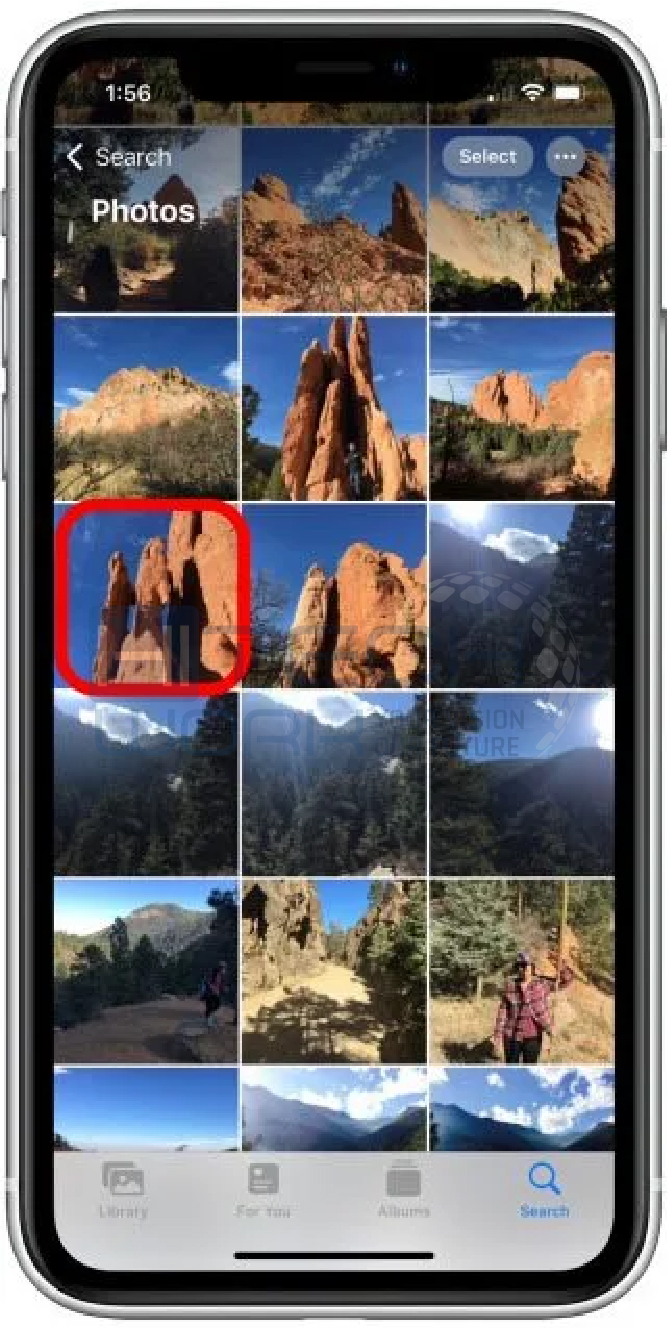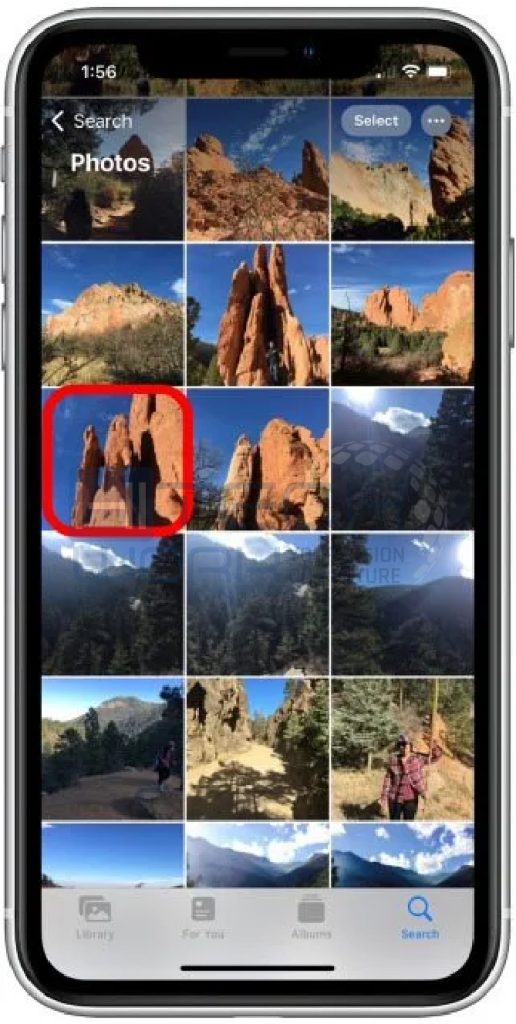 Click on the Share icon.
Move down and choose the Print option.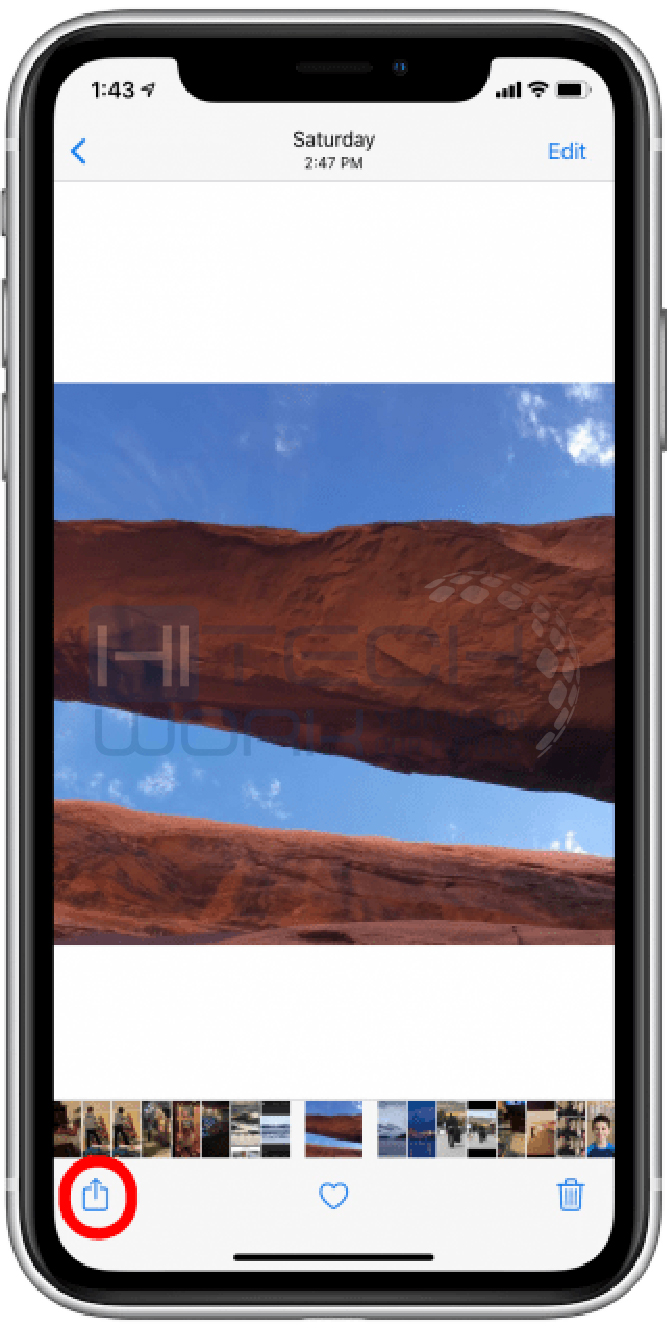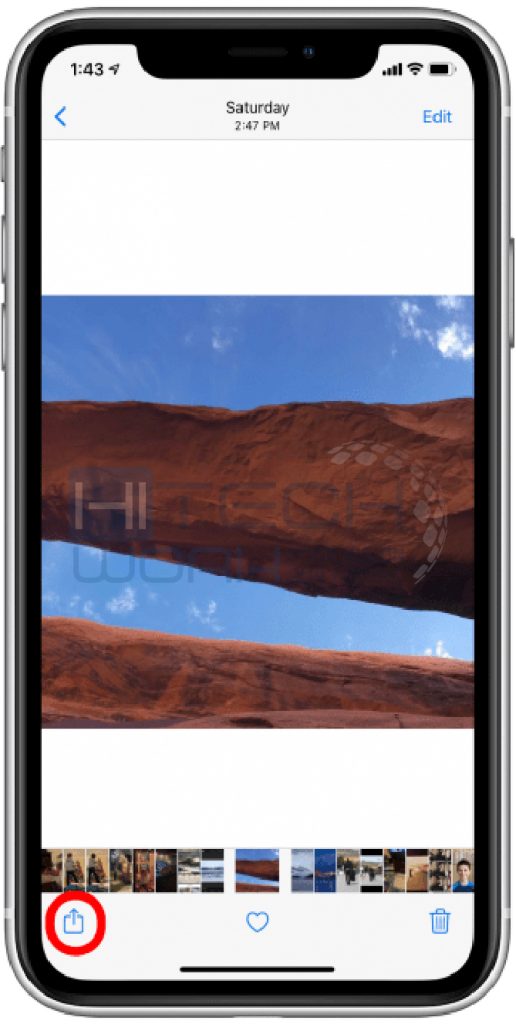 Now, you have to tap Options to disclose available printing options. If you only encounter one option, such as Paper size.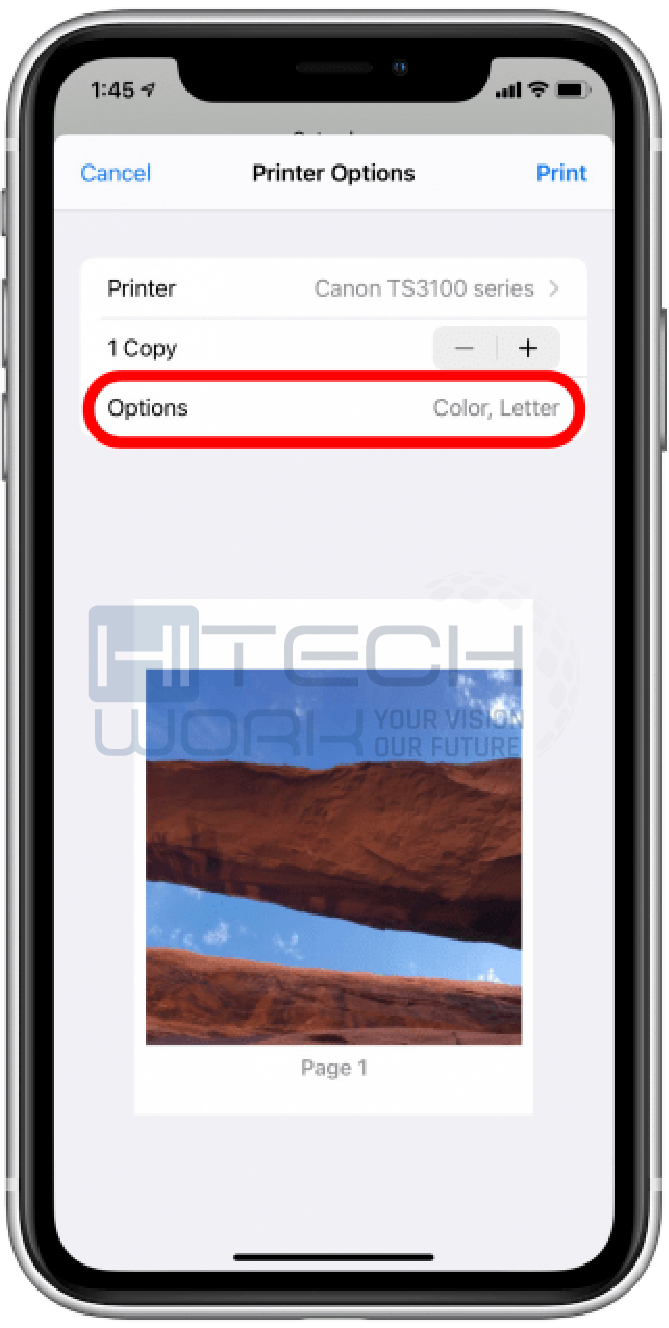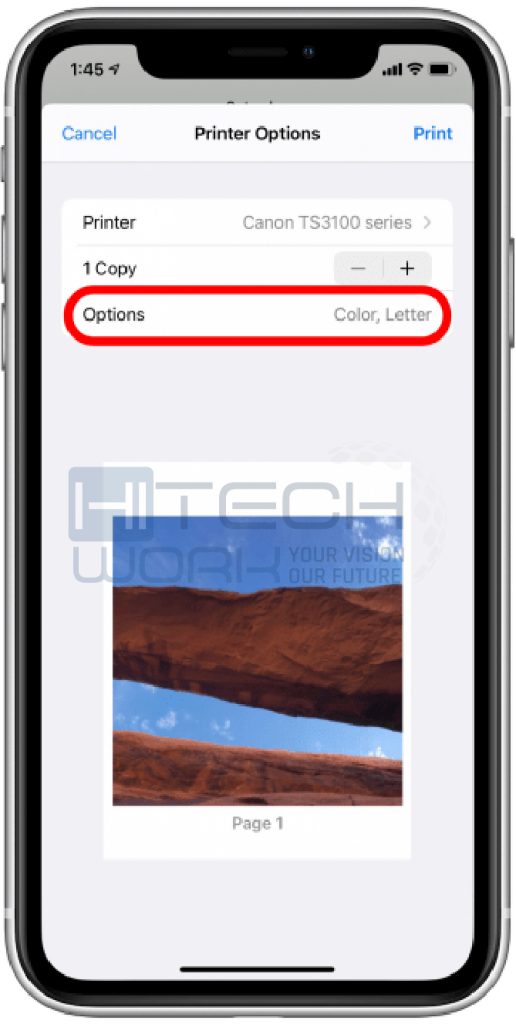 So choose the desired size and color if your printer shows you more options.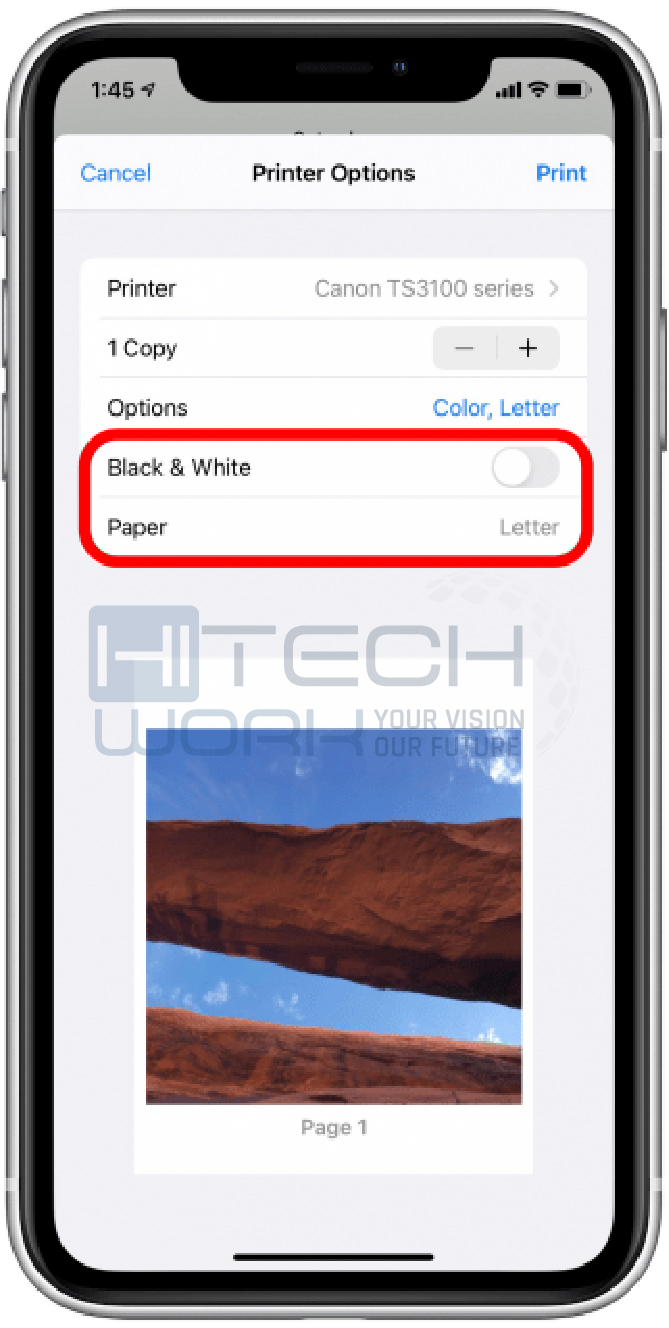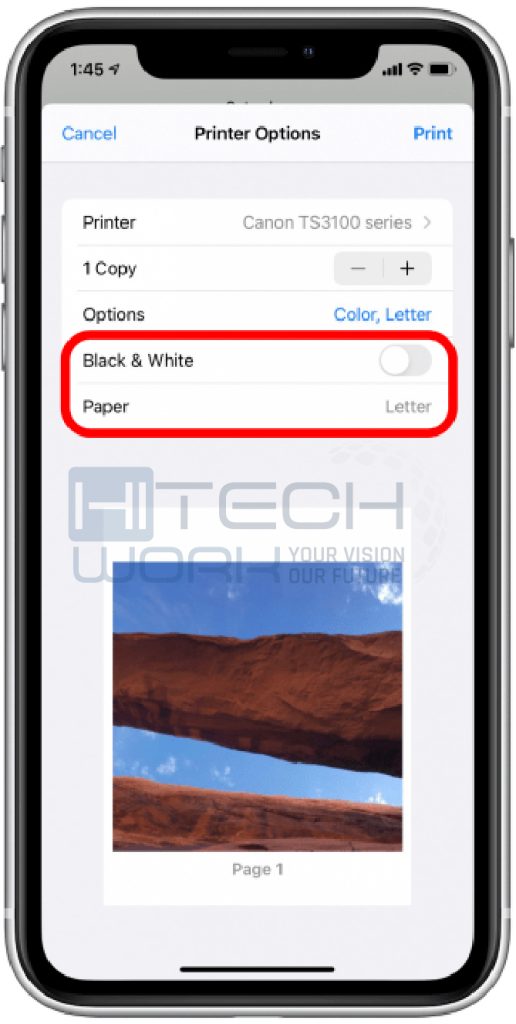 Once you set the printer settings, click on Print.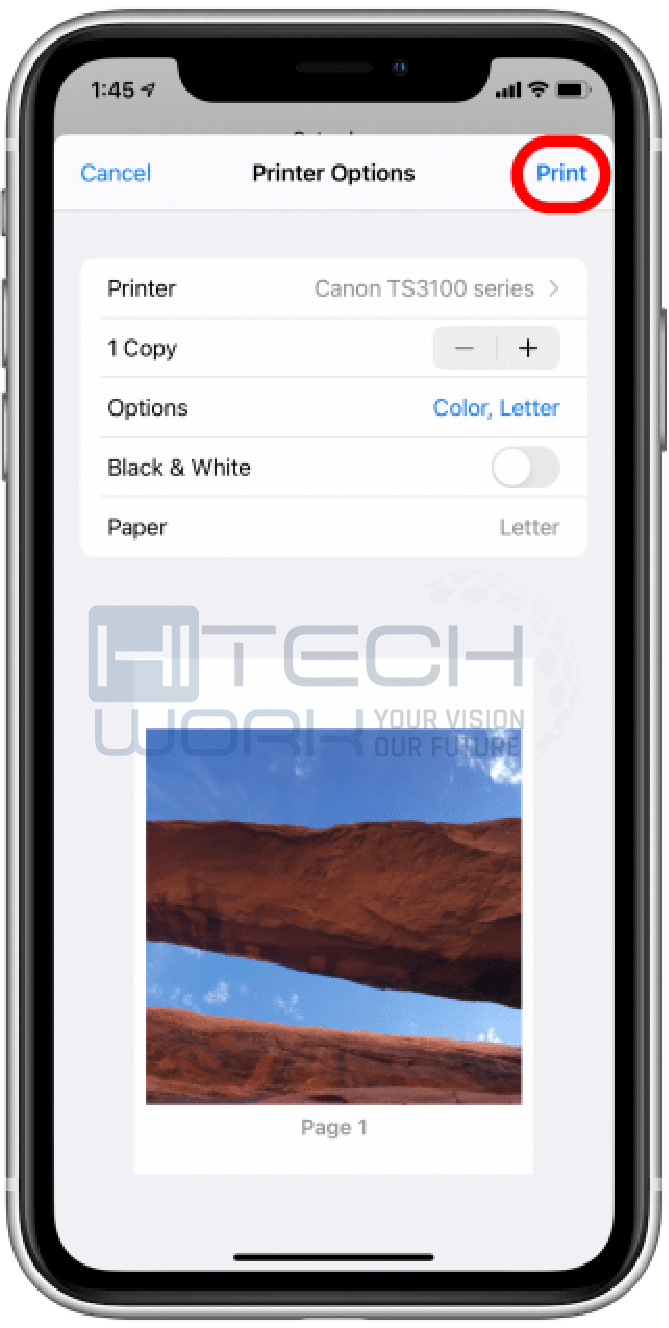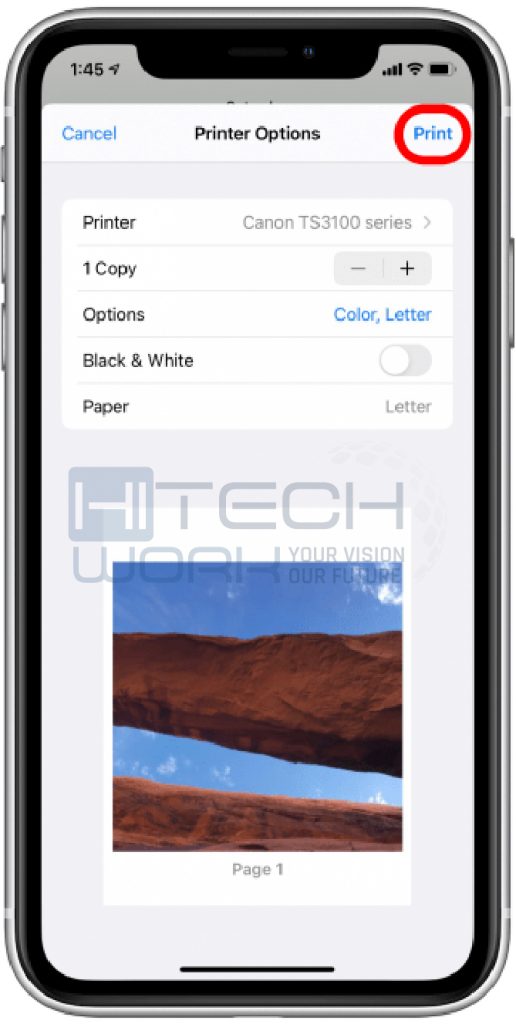 You can easily set your printer changes and can print in any available size or options that your printer allows for.
Recommended: How to Change Home Address on iPhone
Another Method to Change Photo Size to Print from iPhone
However, sometimes adjusting or managing the print size on your iPhone still doesn't offer you the paper size you wish while printing photos. If you are looking for a way to print small pictures from your iPhone, you may have to crop the photo by applying the below steps.
Go to the Photos App and choose the photo you want to crop.
Click on Edit and choose the crop icon.
Then, tap the frame icon from the upper side of the screen.
Next, you can also choose from portrait or landscape modes and several preset cropping ratios.
Tap on done once you complete cropping.
The general cropping ratios for printing photos using iPhone are 8:10, 2:3 & 5:7. So adjust the size as per your needs.
How To Change Printer Settings on iPhone?
The connection of an iOS-supported printer makes an amazing response to the USA-based students because they can easily get the printouts in no time. But here are different types of printers you need to connect with the iPhone. So, follow the article below!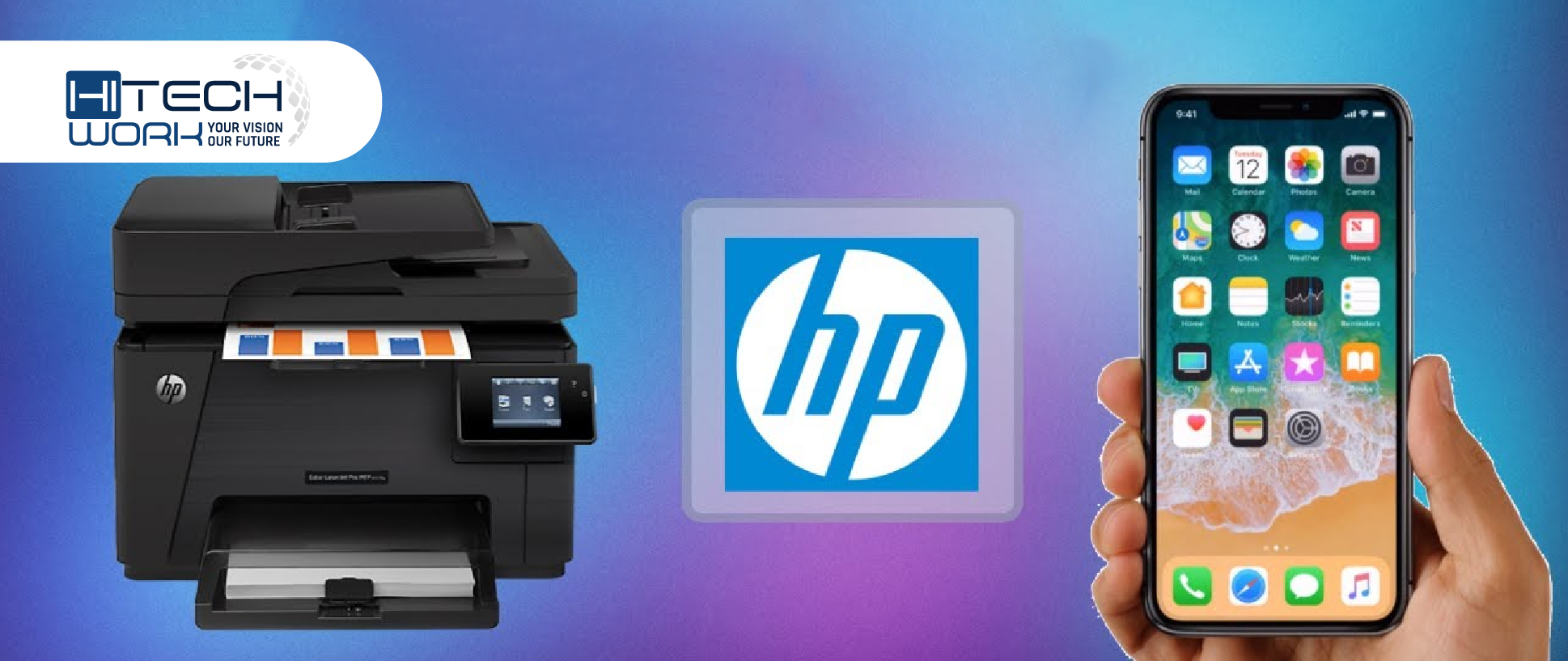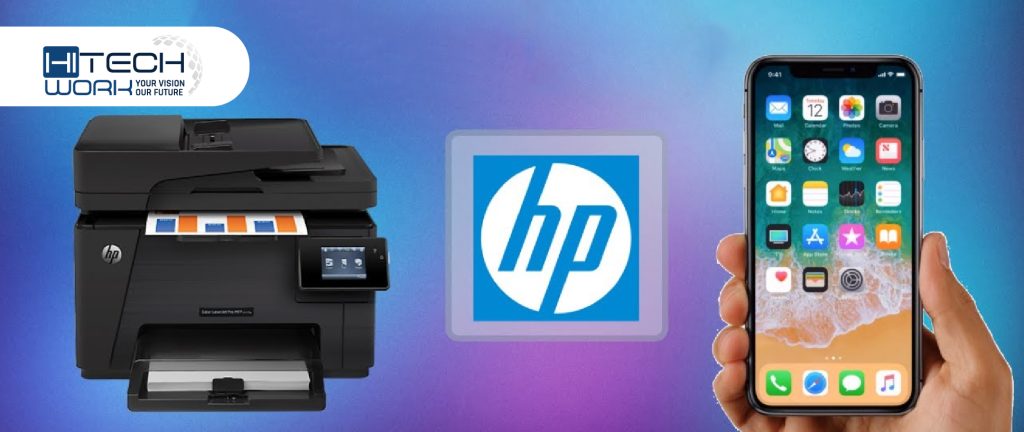 Connect Ethernet Printers to iPhone
Your hp printer should have an ethernet-swappable interface but be sure to request the ethernet connection type on your printer.
Change your wireless router with an ethernet port. But you must have a strong internet connection.
Check out the receipt printer and iOS device connected to the same Wi fi network.
Make sure to check the device permission so that square can access your local network. Toggle ON for a local network in your device settings > Square > Local Network to turn on access, then relaunch the square app.
Now if you want to connect your ethernet interface printer, follow the pinpoints:
Connect one end ethernet cable to the printer's rear panel, and plug the other end of the cable into the wireless router's ethernet port.
From the square app, tap more.
Go to the printer settings > Hardware > hp Printers > Create Printer Station.
Select a printer and select your printer options.
Tap print test to confirm that your device and printer are connected.
In the section, use this printer to toggle on what you want to print depending on your needs: receipts, in-person order tickets, order ticket stubs, and void tickets.
Tap save.
Connect Airprint Support to iOS
Open the square app and tap more from the navigation bar at the bottom.
Tap settings > Hardware > Printers > Create Printer Station.
Enter a printer station name and tap print, then select a printer.
Click connect AirPrint printer and choose your hp printer.
Now click save & enjoy!
Connect Bluetooth Printers to iPhones
Before connecting Bluetooth printers to iPhone, you must have these things:
Note: For more information on the printer's initial setup, refer to the manufacturer's book manual for your model.
The battery should be fully charged.
The device should be connected to an AC outlet.
Compatible receipt paper is loaded.
The printer has been enabled.
Let's go to connect your Bluetooth receipt printer:
Go to your iOS device settings.
Tap settings > Bluetooth > toggle Bluetooth on.
Open the square app and tap more.
Select settings > Hardware > Printers > Create Printer Station.
Enter a name for your printer and tap no printer selected.
Now you will select connect a Bluetooth printer and follow the on-screen instructions.
Once your printer is paired with your device, return to the square app and tap the print test.
Then, use this printer, and toggle on what you would like to print according to your needs: Receipts, in-person order tickets, order ticket stubs, and void tickets.
Tap save.
How to print from an iPhone without AirPrint?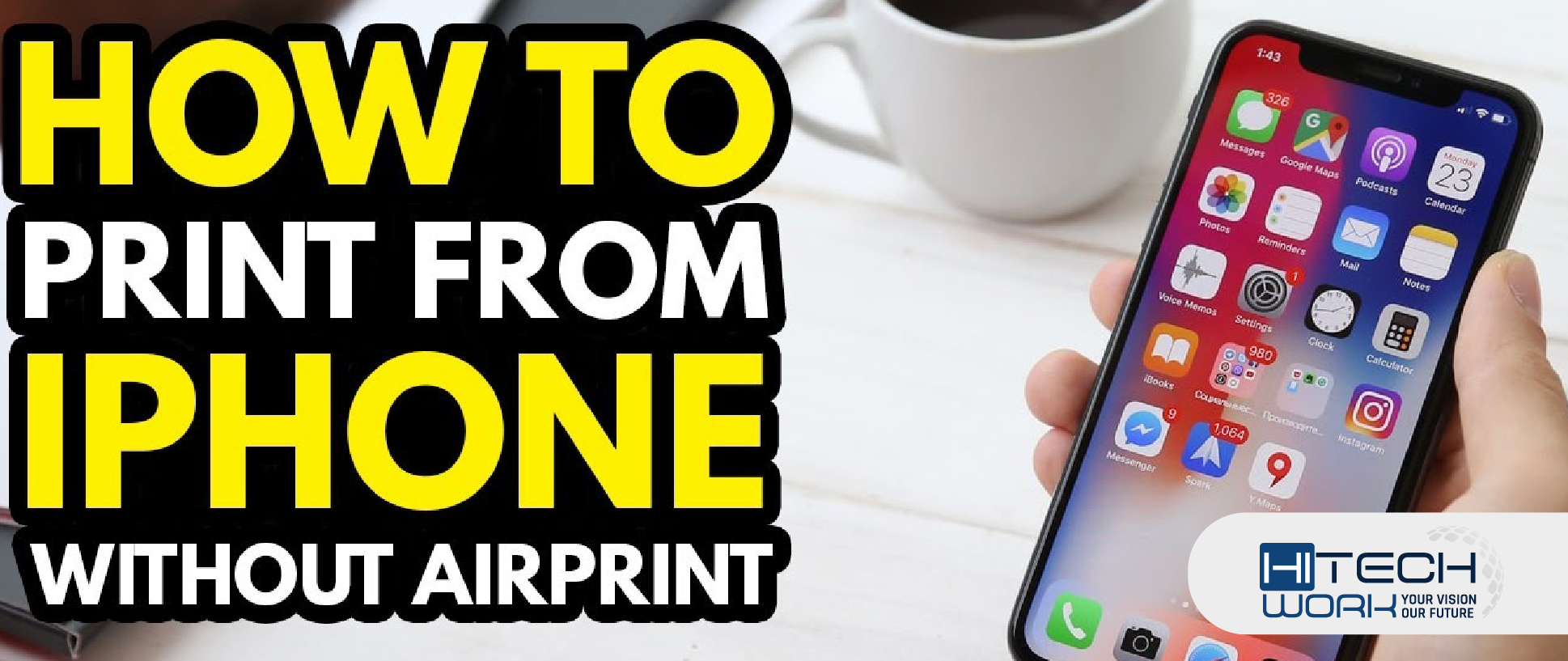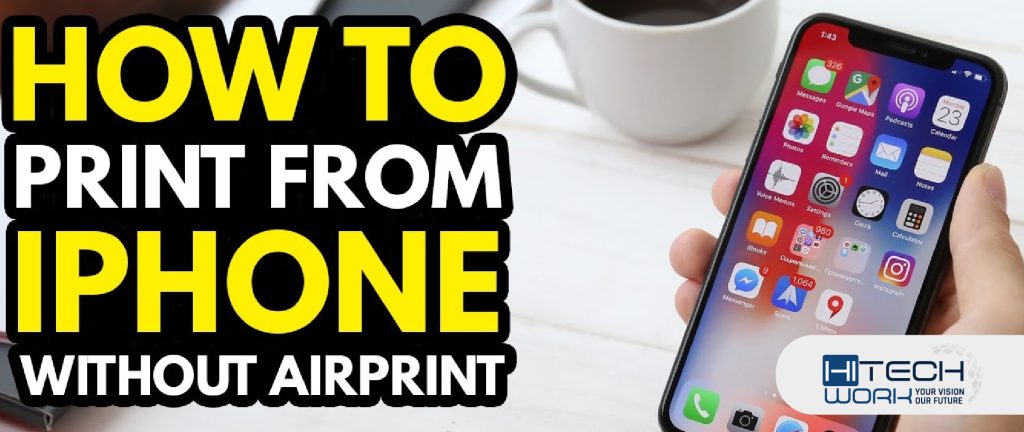 The AirPrint feature is not necessary on all printers because it is an older feature. But if they had wireless capability, the new generation printers would still have the ability to print wirelessly. You just need to download the printer app from the app store.
Tip: If you have an HP printer, download HP Smart App on your iPhone or iPad.
Open the printer app on your device.
Enabled your printer's wi-fi.
Now go into your phone settings and hit wi-fi.
Now you have to locate your printer under other networks and tap on it.
Pull up the document, image, or webpage you would like to print, then hit the share icon.
Now you are able to connect the printer through the app and print.
Wrapping Up
iPhone built-in tools are great with amazing editing features such as adjusting the resolution to brighten or dark images to crop the picture. However, you can use iPhone built-in Airprint to change the print size on your iPhone, but it is pretty limited in features such as sizes, paper types, etc. We have already mentioned the steps above. If you face any issues, let us know in the comment section, and we will devise a solution.