If you're running out of your battery or looking for methods that describe How to change Screen Lock Time on iPhone so that you can save and improve the iPhone's battery or keep the workflow continued. Here you get simple ways to change it!
Generally, iPhone has a built-in screen lock feature that automatically turns off after 30 seconds of inactivity. It can be said as a battery-saving feature like you're not using your phone for a while. It turns off during any activity, such as cooking and looking at the recipe while hands are not clean.
Let's first understand what screen lock time on iPhones is.
The screen lock time in iPhone is a safety and energy-saving feature available in all iPhones and iPads.
Bear in mind that your iPhone battery will likely drain much faster If your iPhone is set by default without screen lock time. Even you'd be exposing your crucial information to much more threats.
So if you want to change your iPhone screen lock password and time, follow the instructions. Fortunately, this method applies to all iPhones running the current updated version.
Go to Settings.
Swipe down to the Display & Brightness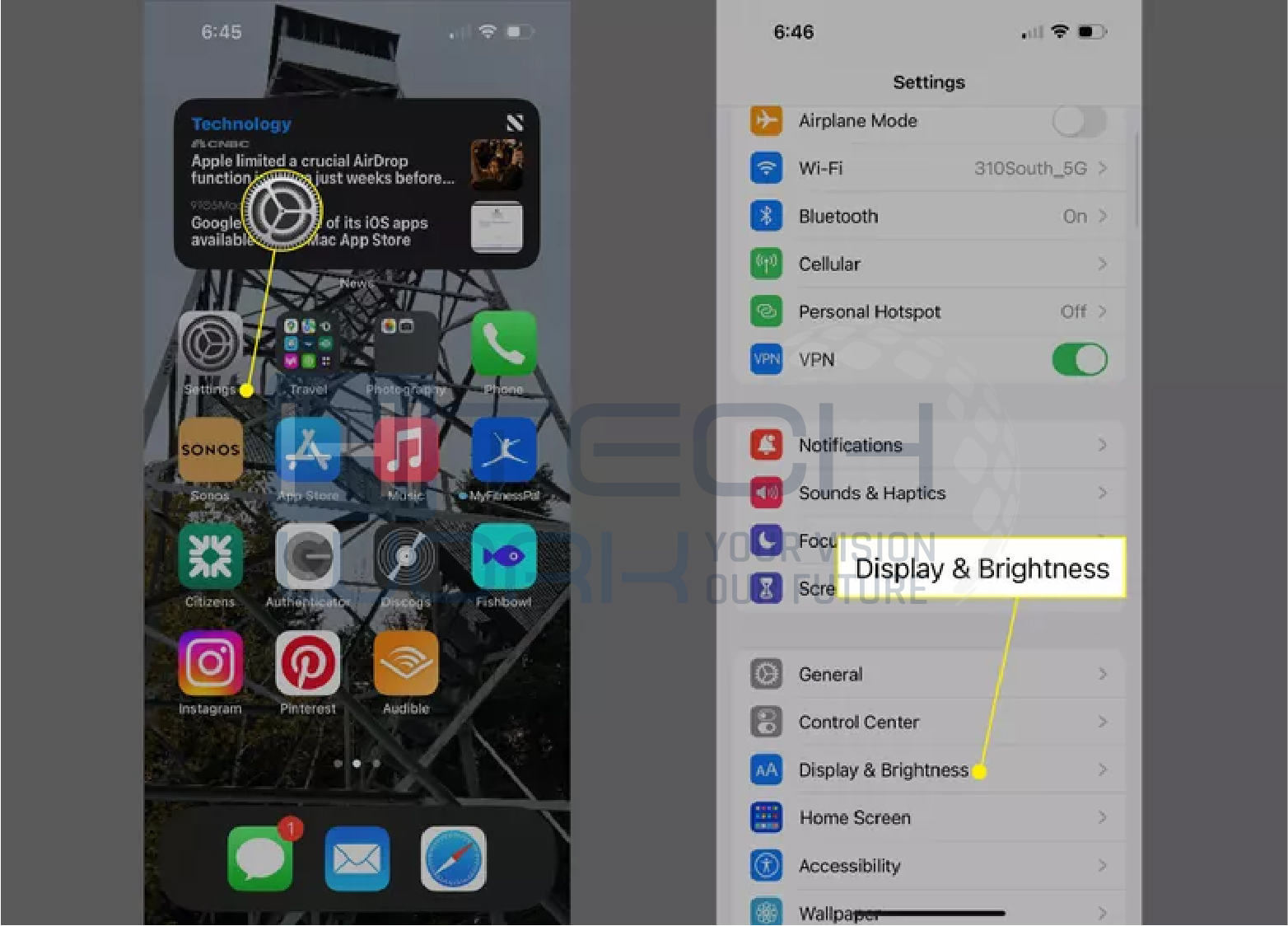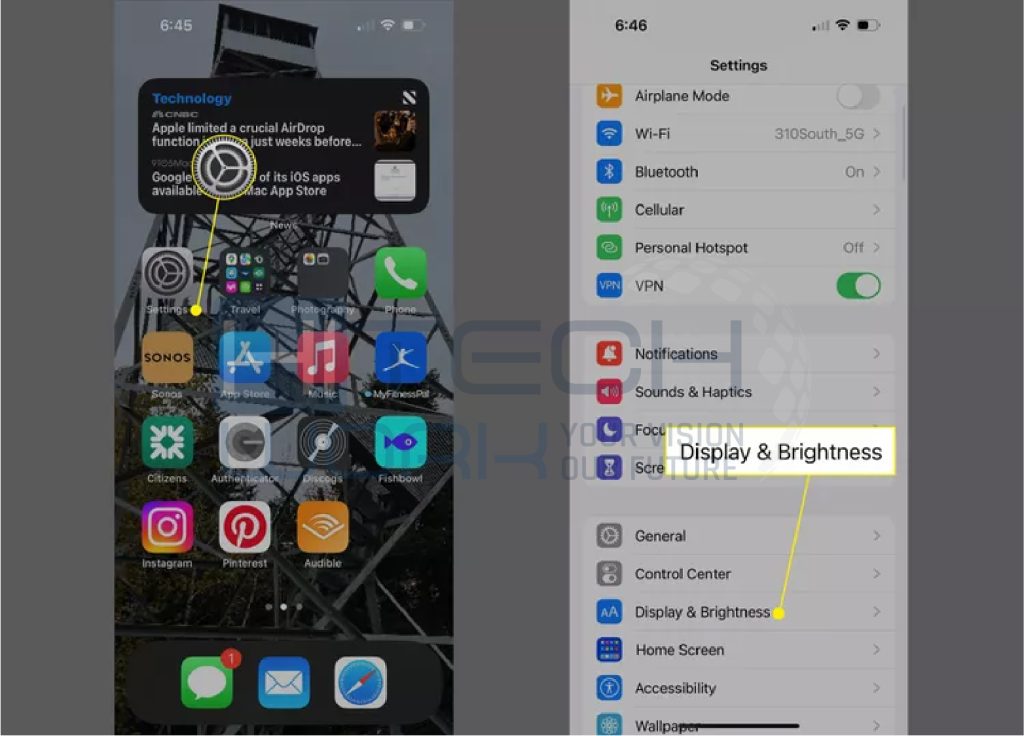 Select the Auto-Lock option.
Set the period of inactive time you want before the iPhone screen gets locked. You have various timings, but selecting a short time is better. Avoid choosing the Never unless you know the device's damaging risks or benefits.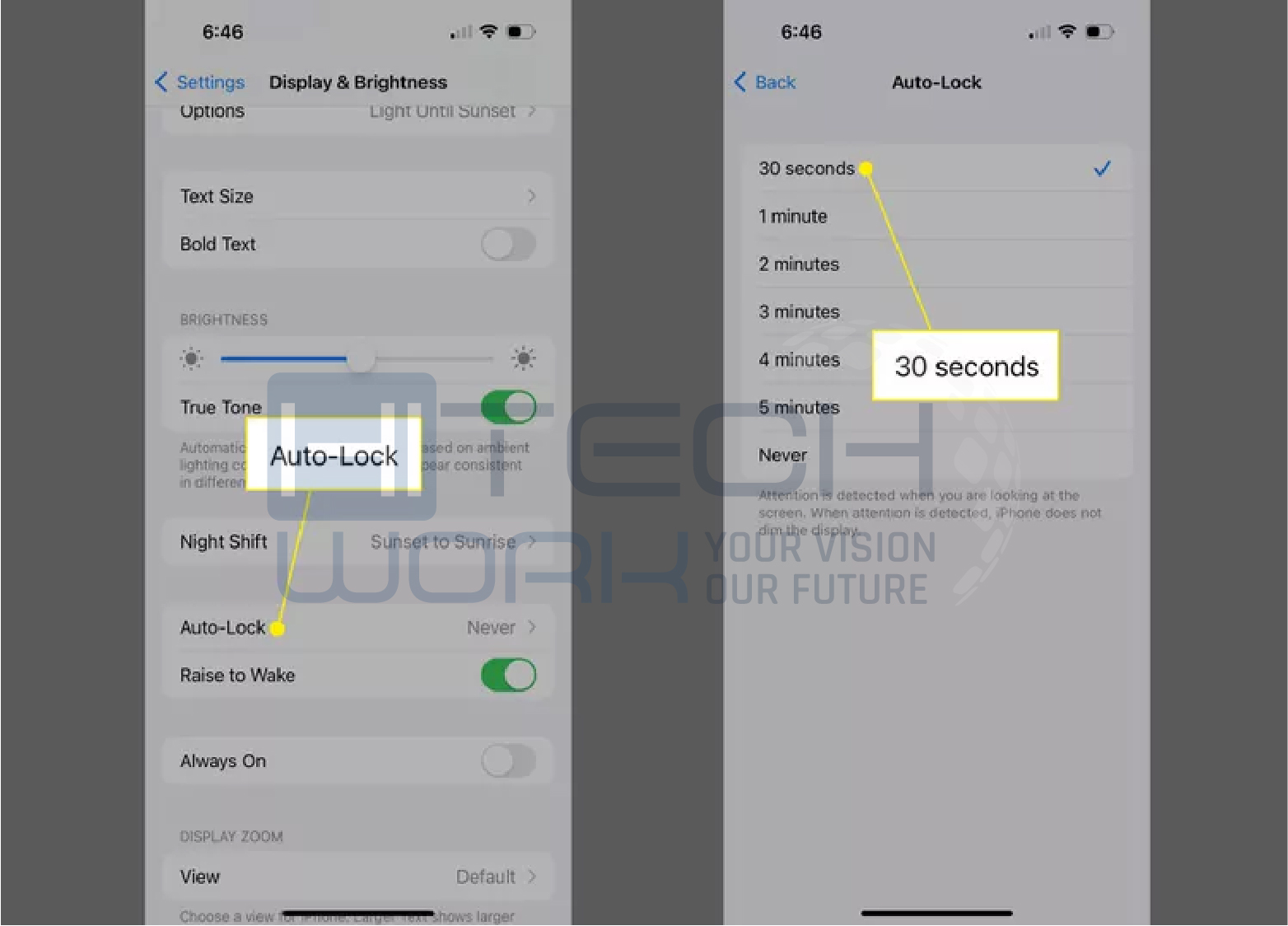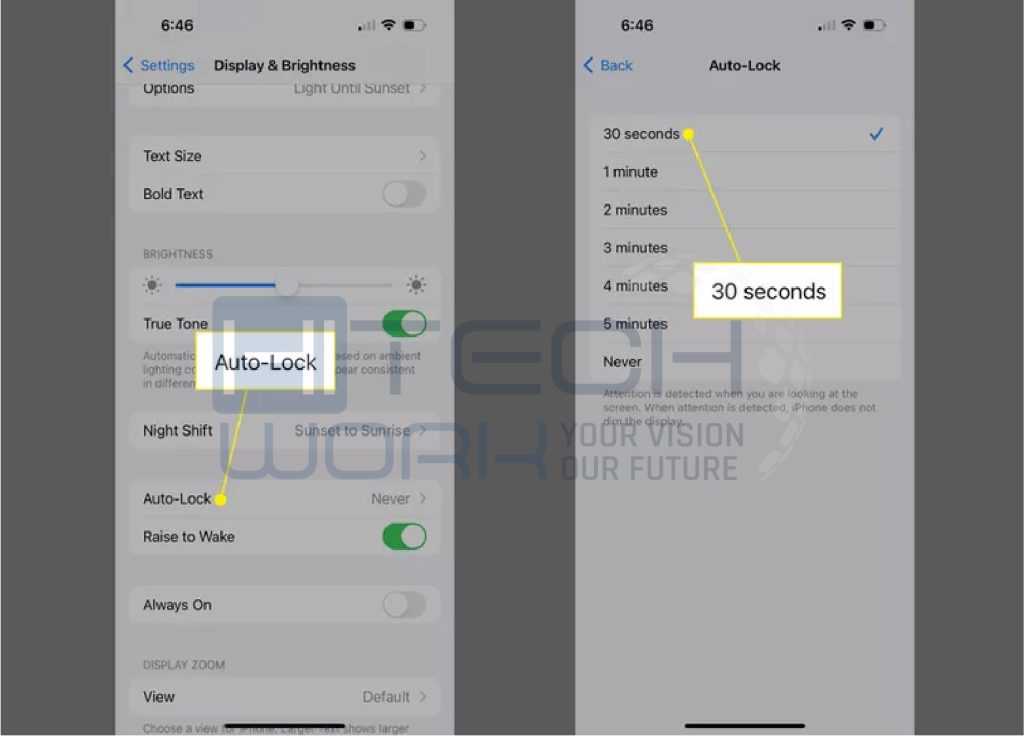 With the changes you made, the new settings are saved. So now you can do anything with your phone.
Benefits of Modifying Screen Lock Time on iPhone
Flexible Usage: Sometimes, it annoys you when your Phone screen lock before your task is done. While making notes or watching any cooking recipe, you must unlock it throughout the day. To escape this irritating thing, you're good to go for extending the screen lock time, which may help you continue the work.
Battery: The iPhone's screen must be lit using battery power. As a result, you can use more battery life the longer you wait for your screen to lock automatically. Keeping the screen lock duration short may extend the time between recharges of your battery.
The iPhone screen uses the battery to keep lit up, resulting in the longer you wait for your screen to auto-lock, the more battery life you would use. Keeping your screen lock time lower ultimately helps your battery life span longer before recharging.
Security: Security is another important factor in controlling your screen lock time. If you leave your phone somewhere unlocked, there might be a great chance someone will gain access to your data such as text, Photos, credit card details, and other information.
Negative Affect of Screen Time Lock on iPhone Battery
Keeping the screen on iPhone and iPad is the most battery-consuming part of the device. Therefore, if most of the calls and meetings are held through your phone, using iPhone with the screen time turned on for longer may lead you to run out of battery. Whether you use the phone or increase the screen lock time, you'll get the battery drained rapidly.
Wrapped up
Overall, this feature is useful for preserving the battery for future consumption. However, you can also change the screen lock time on your iPhone according to your work requirements so that you don't have to unlock your iPhone constantly.