In this time of the internet, the most difficult task is to be unique especially when writing on any topic.
Internet is the biggest hub of information where you will find billions of pages for the same concern.
That is why it has become common to get duplications a lot of effort in this task. If you are also feeling it hard to get rid of this problem, you are in the right section to accomplish this task.
In this blog, we will give you an overview of plagiarism and methods to remove any kind of duplication from your content.
Just read it till the end and you will be able to get a unique document in the end.
What is Plagiarism?
Plagiarism is the duplication of your work with any other document available on the internet.
Many people think that it is something that you have found copied from other author's work only.
Actually, plagiarism is not only external duplication but it can also happen if you have duplicated your own work.
In simple words, if you are writing on the same topic several times, you might keep repeating the same words.
You are also doing plagiarism in this regard which is called self-plagiarism. Either you are found guilty of self-plagiarism or any other type, you will be punished by Google badly.
There is no difference between penalties implemented by a search engine based on the type of plagiarism.
That is why you should remove plagiarism from your work at any cost if you want to protect your work's validity.
In the upcoming section, we will show you the best ways to eliminate any kind of duplication from your work.
Before that, you should learn how to check plagiarism to get an idea about uniqueness and duplication in your work.
How to Check Plagiarism?
No doubt, it is impossible to check plagiarism manually. According to live internet stats, more than 2 billion web pages have been published yet on the internet.
That is why no one can check most of these pages and find duplications with his work.
To check plagiarism, there are several tools available to use and accomplish this task.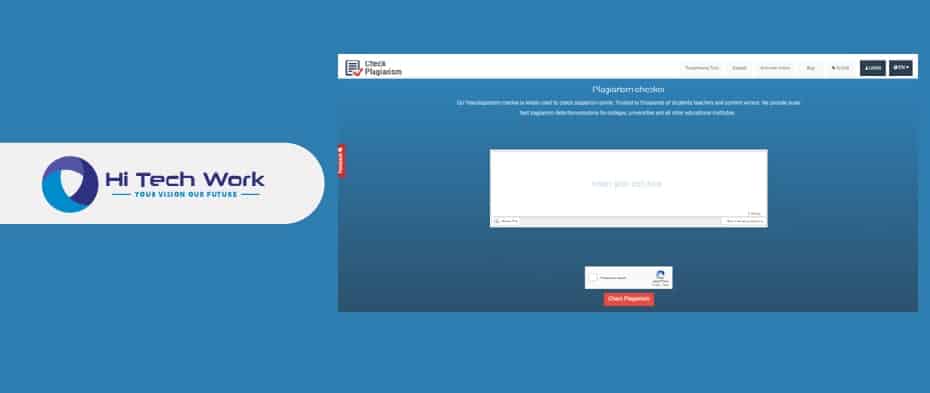 You only have to browse a checker on your computer and paste your content inside the given text box.
It will compare your given content thoroughly with all published articles, blogs, books, and papers.
In turn, it will give you results in overall percentage as well as line by line manner. You can simply access the duplicated lines or paragraphs to remove plagiarism properly.
With this simple method, you can easily check for plagiarism in your document or content.
The only thing you have to keep in mind is that the tool you are using should be authentic.
Methods to remove plagiarism:
Once you have got all duplicated parts from your content, you might be struggling with how to remove plagiarism.
It is not a simple task to do when you do not have enough skills in this field.
To make it easy for you and all other beginners of this field, we have made a list of 5 ways or tips to paraphrase the content.
You only have to read the following sections and implement them when you are rephrasing any content.
Read thoroughly:
First of all, you should read all the duplicated paragraphs again and again. It is recommended to pay full attention and do this task twice at least.
By doing this, you will be able to understand the core meanings of the context.
If you do not read that part properly, you will not be able to rephrase it properly.In turn, you might also change the meanings of the content.
Additionally, you should be aware of the overall concept of the topic or blog before you move towards the rewriting process.
That is why you must read the content thoroughly and extract the core idea. It would be better if you have written the important points in a notepad for later use.
Use synonyms:
After getting enough information about the content, you should start researching.
In paraphrasing, you have to use a lot of synonyms of the original words, terminologies, and phrases.
It is done to keep the meanings of the original content preserved and get a unique copy in the end.
Whether you are proficient in the language or not, you should search for synonyms of all difficult terms.
You can search from the internet or keep a dictionary with you for this task.
It will take much time and effort to do this task because you have to look for multiple terms written in the original document.
Browse a paraphrasing tool:
Paraphrasing is not an easy task as it will ask you to be proficient in the language and stick with the process to get a unique document in the end.
That is why many people do not prefer to do manual paraphrasing of their documents.
If you are also one of those people, you can use a plagiarism remover online tool.
This type of tool is designed for removing plagiarism from any document without your interference.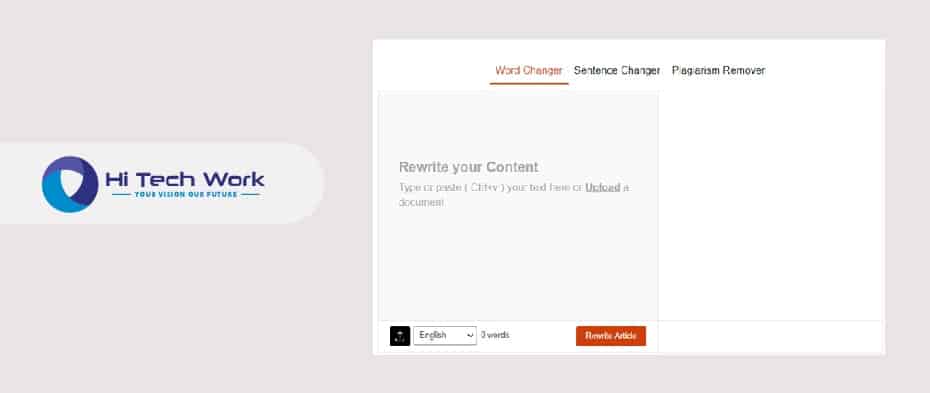 You only have to paste the duplicated lines or paragraphs into this tool.
The tool will then use AI-based technology to understand the meanings and replace the most appropriate words with the original ones.
In turn, you will be able to get a unique document without having much trouble.
If you are new to this field or having a shortage of time, we recommend you to use a plagiarism remover online and get this task done.
Give source:
Sometimes, you won't be able to remove plagiarism with a tool or manual editing. It happens when you are using subject-specific terminologies in your content.
In such a case, you should give a citation to the source from where you have got that information. It is the safest method to keep your work original because no one will then consider it as a duplicated section.
To give citations, you should analyze the nature of your content. It is because every document needs a specific citation style that might be different than the other.
Think creatively:
Lastly, you can think out of the box if you have a creative mind to write on any topic.
When you have original ideas and thoughts, there is almost no chance that you will get duplications in your work.
In turn, you won't have to use any plagiarism checker or any method to rewrite any other author's content.
No doubt, it has become difficult to do this due to excessive content availability.
But you can think creatively if you have a strong grip on your subject or topic.
Final Verdict:
Whether you are writing an educational document or a general blog, you can use the above methods to rewrite plagiarized content.
It will surely help you in eliminating any type of duplication and make your work unique to share with anyone or publish anywhere.