How to close apps on iPhone 11? All of the information you require can be found right here. You can finish it by following these simple instructions.
iPhone 11 is one of the most popular iPhone variants for its incredible qualities and specification. However, its specification gets higher after the global launch of Apple's latest addition to the iOS devices known as the iPhone SE 2. With the iPhone SE 2, Apple targets low-budget audiences interested in purchasing an iPhone. According to reports, many users of other smartphone brands chose to buy iPhone 11 over iPhone SE 2.
The iPhone user interface is completely different from the user interface of other smartphone brands, so they have a difficult time managing many things. One of the benefits of the iPhone 11 is the ability to close the running applications in one swipe. Here's how you can close applications on iPhone 11 if you are wondering.
How To Close Out Apps on iPhone 11
Whether you have an iPhone 11, iPhone 11 Pro, or iPhone 11 Pro Max, you need to activate the App Switcher function to close an app. This is how you do it.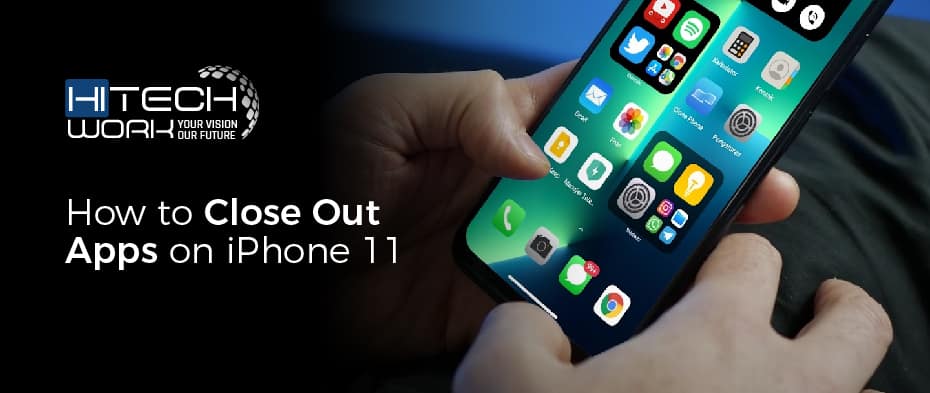 Hold the bottom of your iPhone 11's screen for a second, and then let go once you see the App Switcher and your app cards. You can do this on the home screen or in an app.
When the App Switcher is open, you can swipe left and right to navigate the open applications.
Swiping up from an app card is required to close apps from iPhone 11.
If you use iOS' Background Refresh feature, closing your apps might not improve your iPhone 11's battery life, but it may improve its performance.
Your apps will run in the background when Background Refresh is enabled, which could adversely affect your iPhone 11's performance if you fail to manage it properly.
iPhone 11 Specs & Features
The iPhone 11 specification, features, and price make it the best choice for you. Almost everyone uses the iPhone 11 due to the quality of the camera. Unlike the iPhone, it consumes a lot of battery power when the camera is opened. Other than being the best in all aspects, you can easily purchase it for just 849 dollars.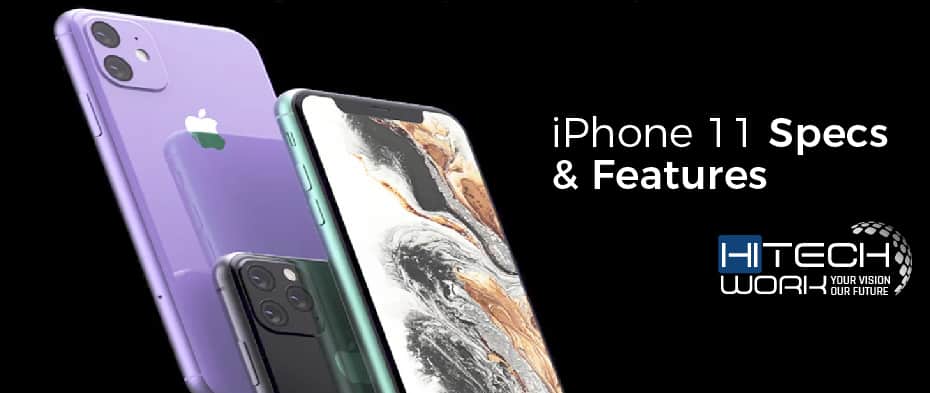 Specs & Features
1
Price In USA
$ 849
2
RAM
46 GB RAM
3
Operating System
iOS v13.0
4
Processor
Apple A13 Bionic processor
5
Rear Camera
12 MP + 12 MP dual camera
6
Front Camera
12 MP camera
7
Battery
3110 mAh
8
Quick Charging
Fast – 50 % in 30 minutes
9
Display
3D Touch Touchscreen, Multi-touch
10
Screen Resolution
828 x 1792 pixels
11
Aspect Ratio
19.5:9 ratio
12
Pixel density
324 PPI density
13
Screen Size
6.1 inches (15.49 cm)
14
SIM Size: SIM1
SIM1: Nano, SIM2: eSIM
15
Network
4G, 3G & 2G network Available
16
Dimensions
150.9 mm x 75.7 mm x 8.3 mm
17
Weight
194 grams
18
Build
Back – Gorilla Glass
19
Colors
Black, Green, Purple, Red, White and Yellow colors
20
Waterproof
Yes, Water resistant (up to 30 minutes in a depth of 2 meters), IP68 rating
21
Internal Memory
64 GB internal memory
22
Expandable Memory
Not available
Resolve the iPhone Battery Draining Problem – When Apps Are Open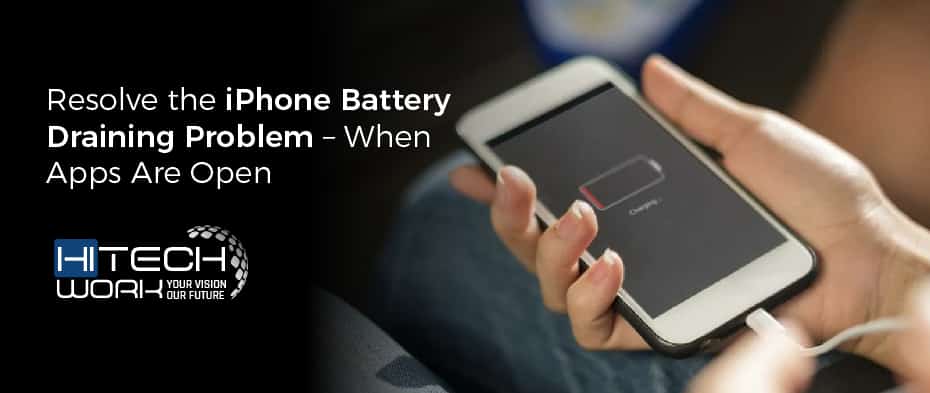 You can extend the battery life of your iPhone by enabling Low Power Mode. Power consumption is reduced until your device is turned off or charged 80%. Low Power Mode reduces or disables some settings and features, including app updates, downloading new episodes of TV shows and podcasts, and some visual effects, such as True Tone.
When all iPhone apps are open along with Wi-Fi, it will drain the battery because notifications of different apps are coming continuously, like Instagram, Facebook, Snapchat, and much more. In addition, if Snapchat & other apps' camera is open, then iPhone drain more battery. So, when using the camera, you should keep the brightness low. Other than using night shift mode, removing unnecessary apps, and disabling the location from iPhone.
FAQs – About the Close Apps in iPhone 11
Q: Are open apps draining the battery?
A: False. Both Apple and Google have confirmed that closing your apps doesn't improve your battery life in the last few weeks. Hiroshi Lockheimer, the VP of Engineering for Android, could even make things worse.
Q: What should I do if my iPhone 11 battery drains?
A: Restart Your Phone – Whenever your iPhone starts to drain its battery strangely, try restarting it. Please turn it off for a minute, then turn it back on. This usually works, especially if you haven't powered down your device in a while.
Q: Do you know how to close all open applications on the iPhone?
A: The app can be found by swiping sideways in the App Switcher. Swipe up to quit the misbehaving app once you've found it. Unfortunately, you can't close all of your apps at once – you have to swipe them off one by one instead.
Conclusion
In conclusion, iPhone 11 is one of the most popular iPhone variants for its incredible qualities and specification. Whether you have an iPhone 11, iPhone 11 Pro, or iPhone 11 Pro Max, you need to activate the App Switcher function to close an app. The steps are mentioned above on how to close apps in iPhone 11. On the other hand, you can close the apps, but if you are using apps, it drains the battery, then we have a solution to resolve the issue of battery draining. So, read more and learn more.