Do you wants to solve how to fix discord overlay not working error? If you are a game lover, you may use Discord often. Discord is an app that gives communication features and services. It enables users to interact with their Discord friends while playing a full-screen game.
However, some users have reported an issue with Discord Overlay not working in Windows 10. This error causes a big difficulty because it prevents users from properly communicating with their friends during their gaming sessions.
Here are some solutions to this issue. You can try them one by one until your Discord runs.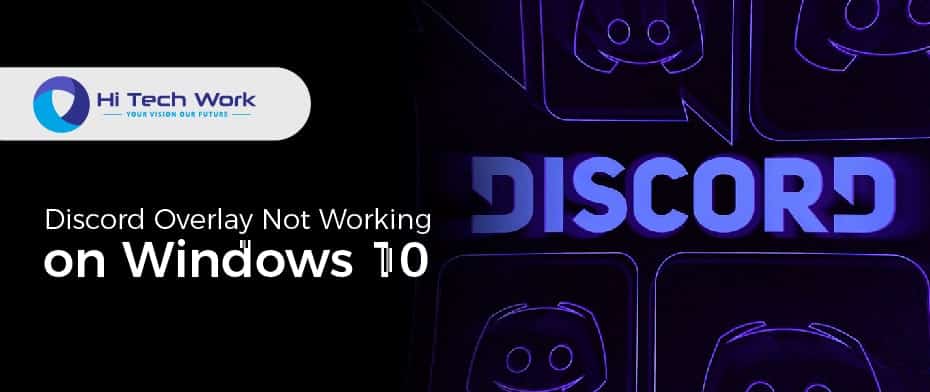 Discord Overlay Not Working on Windows 10 
Users have reported that Discord overlay does not show through a game. Some say that the issue occurs with a particular game, while others experience it with every game.
If you are dealing with this problem, we understand how frustrating it can be. Please keep reading to find out how to fix Discord overlay not working with Fortnite, League of Legends, Borderlands 2, and other popular games. (https://waterskiguru.com/)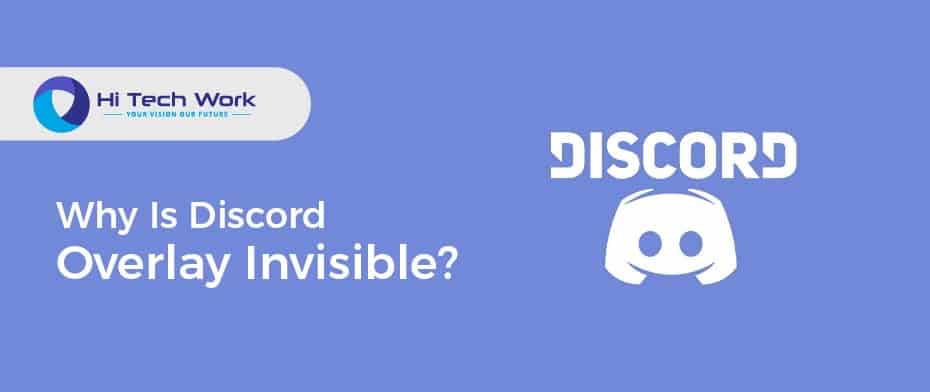 Why Is Discord Overlay Invisible?
There are a few factors that can cause this 
The In-Game Overlay option is not enabled: You may not have configured the settings correctly. Some games require to be added to the Discord game list, and you'll also have to turn on the overlay option.
Hardware acceleration: When enabled, this can affect the Discord overlay feature. Hardware acceleration is the offloading of duties to devices and hardware (other than the CPU) that specialize in them.
Scaled display: Display scaling on Windows makes everything on your screen look more prominent so that you can enjoy better visibility when using your apps. But this might make the Discord overlay get hidden.
Overlay position: You may have moved the Discord overlay to the edge of the screen. If you now happen also to enable display scaling, the option will then be moved off the screen, and you won't be able to see it, although there's no problem with it.
Antivirus program interference: Your security program may have flagged Discord or its overlay feature as a suspect.
Make Sure You Have Enabled Overlay in Discord
When you are facing Discord Overlay not working, you should check if you have allowed in-game overlay.
Open Discord and click the Settings icon.
 On the left panel, click Overlay. Make sure the toggle next to allow in-game overlay is turned on.
Click Games from the left panel. Under GAME ACTIVITY, check if you have turned on the in-game OVERLAY feature for the game you are playing.
Tip: You can hit the monitor button next to your games to turn on the in-game overlay for specific games.
Tip: If your game is not in the list, click Add it under the GAME ACTIVITY section to add it to Discord.
Then you can rerun your game and see if Discord Overlay works now. If not, try the next solution.
Run Discord as Administrator
An easy approach to fix Discord Overlay not showing is to run Discord as administrator.
On desktop, right-click the shortcut of Discord and choose Properties.
In the pop-up window, choose the Compatibility tab and check the option run this program as an administrator. Then click OK.
Open Discord and rerun your game to check if the error has been fixed.
Disable Third-party Antivirus App Temporarily
If you're using a third-party antivirus application, you may encounter the problem of Discord Overlay not working because some third-party antivirus applications may interfere with Discord.
When your Discord Overlay doesn't run as expected, you can try disabling your third-party applications momentarily. Then open Discord and relaunch your game to check if the effect has been solved.
Is antivirus important for Windows 10/8/7 to keep your PC safe? Read this post to get the answer, and you can also know some steps to prevent malware.
Disable Hardware Acceleration in Discord
There is a feature Hardware Acceleration in Discord. It uses GPU and sound card to create Discord run smoothly.
However, this feature sometimes might make Discord Overlay not showing or not working. If the problem happens after you turned on the Hardware Acceleration feature, you'd properly disable the feature and check if the error still exists.
Open Discord and go to Settings.
On the left panel, hit Appearance and then turn off the toggle next to Hardware Acceleration.
Then restart your game and check if your Discord runs now.
Reinstall Discord
If you have tried all the solutions above and you're still bothered by Discord Overlay not working, you can try reinstalling Discord to solve it.
Hit Win + R to open the Run window. Then input control and click OK to go to Control Panel.
Hit View by Category and select Uninstall a program.
In the pop-up window, right-hit Discord and select Uninstall.
Restart your system and download Discord from the website. Then install it.
Open Discord. Run your game and add it to Discord.
Allow the in-game overlay feature for the game you're playing.
Now the problem of Discord Overlay not working should be made.
FAQs
Q: How do I get my discord overlay to work?
A: Before initiating your game, go into Discord and click on the User Settings. This is a small gear icon located at the bottom of the window, next to your username. Under the App Settings, click on the Overlay option. Toggle Enable In-Game Overlay to on by clicking the slider.
Q: What is the hotkey for discord overlay?
A: Suppose you want to access the overlay while you are playing a game, and without having to minimize the game window, you can use the overlay lock button. The shortcut default is Shift + ` and can be reached anytime as long as Discord is open.
Q: How do I get discord overlay on my desktop?
A: Go to the "Game Activity" settings, and click the "Add it!" blue text. You should now see this big green banner, but make sure to click the monitor icon on the right to Toggle ON the overlay for the program. Once that is turned on, click the close settings button.
Q: Does discord overlay lower FPS?
A: I was facing massive FPS drops, thanks to the discord overlay. So I usually disable the discord overlay in the siege since my FPS drops crazily. Whenever I close the discord overlay, my FPS drops heavily, from about 100 to 40, or even 20.