This article will help you on how to invert colors on iPhone with content-related images that will show you steps for invert colors. There is a wide range of display options available on the iPhone. That makes it appropriate for a broad range of needs and preferences. The ability to invert the displayed colors on its screen is specific. It is also helpful for those who can take advantage of viewing text and images against a darker background. This article will explain how to invert colors on iOS because the feature is not immediately prominent.
This color inversion section covers the two types of inverted colors – smart invert & classic invert and dark mode. Additionally, set either smart or classic invert as an accessibility shortcut. If you want to know about the inverted colors guide for iPhone, you can read it more.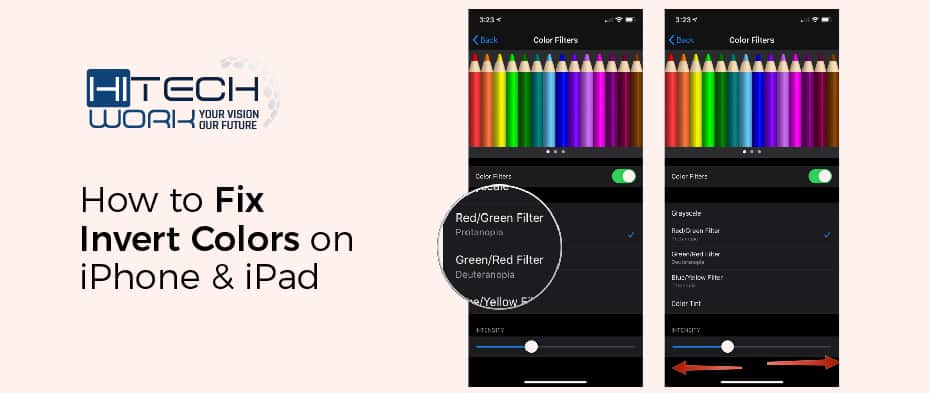 How to Fix Invert Colors on iPhone & iPad
People who use inverted colors reduce bright light and eye strain. Those people with visual impairments invert the inversion colors to assist them. It may be something as simple as color blindness or something more serious. There are two options for inverting colors on iPhone – Smart invert & Classic invert.
Inversion Colors – Two
The smart color inverts your entire display while leaving all images, media, and a few applications that are already set to darker color schemes alone. As a result, your iPhone's wallpaper and lock screen image will remain unchanged. Other than that, the background on windows, tabs, text, and icons will be inverted. On the other hand, classic inversion – inverts everything, including images and videos. Here are the below easy steps to invert the colors on iPhone or iPad.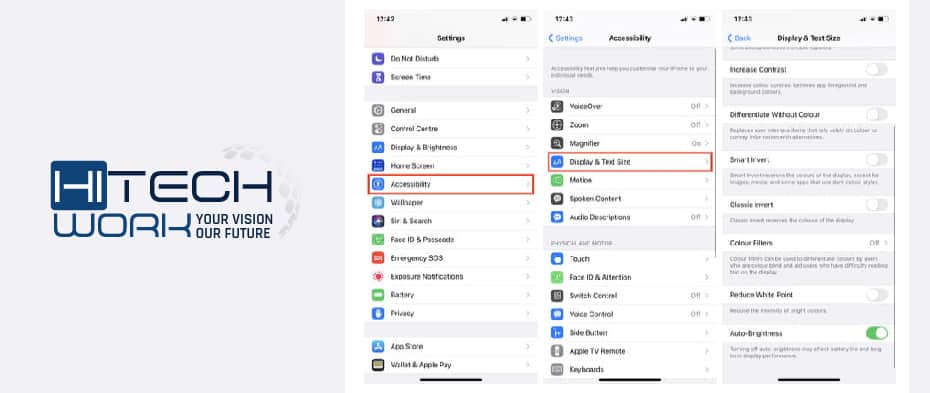 Tap the settingGray icon to open the setting app on your screen. Then scroll to the bottom and select accessibility.
Then, tap display and text size on the accessibility screen.
Tap either the smart invert & classic invert toggle switch on the display & text size screen. The display color is inverted by smart invert, but photos and media are unaffected. Everything is inverted with classic invert.
When you are satisfied with your settings, return to the main screen by swiping up from the bottom of the screen or pressing the home button on devices with a physical home button.
Dark Mode – Middle Background Color
The dark mode is a middle ground between smart invert and classic invert. However, when a smart invert leaves some backgrounds in white light. Then dark mode turns all windows and backgrounds black, but without inverting images or videos as classic invert does.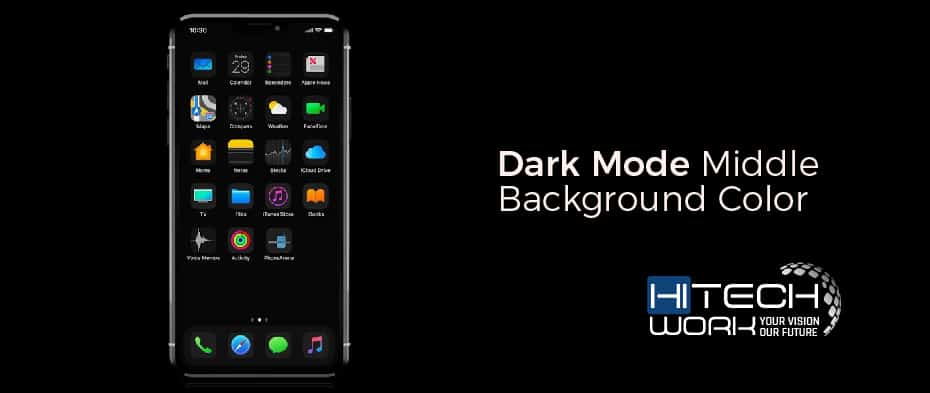 To enable Dark Mode, navigate to Settings > Display & Brightness > Dark. With Dark Mode, you can adjust display colors to darken even during the day, ideal for low-light environments.
As previously stated, turning on Smart Invert has no effect if Dark Mode is already enabled. However, if you activate Classic Invert while in Dark Mode, your iPhone's display and background colors will revert to white (although images will still be inverted).
The Accessibility shortcut Inverts the Smart or Classic Color
It is possible to set either Smart Invert or Classic Invert as an accessibility shortcut on an iPhone when you need to invert colors fast. Here are steps to follow the accessibility shortcut option to change the invert colors.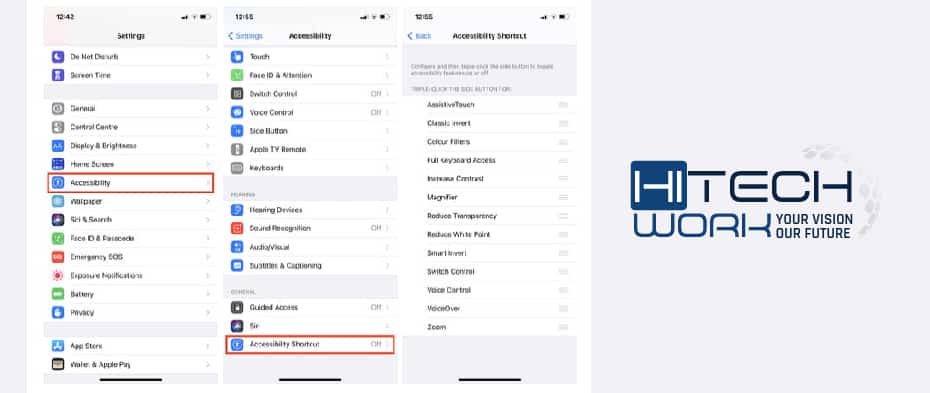 Go to the setting menu
Then, please find out the accessibility option and tap on it.
Next, tap on the accessibility shortcut option to select either smart or invert color.
Now, you have to triple time press the side or home buttons (In iPhone 8, iPhone SE 2020, and earlier models) to activate the invert options.
How Does Invert Compare with Night Shift?
In the iOS system – both the invert and night shift features adjust the iPhone color or iPad screen. They do it differently.
A feature on iPhone called the night shift changes the screen color by reducing the blue light on the screen and increasing the yellow tone. More importantly, Blue-tinted screens should not be used at night if you want to avoid disrupting your sleep.
How To Invert Colors on Picture iPhone
To invert the colour on an iPhone picture – you have to download the viva video app. Still, sometimes, a mobile video editor lets you convert photos into a video using your iPhone or iPad. In addition, inverting the images' colors with this tool is quick and easy thanks to its simple interface. However, this tool offers a huge collection of transition effects, filters, and background music. That makes your picture beautiful. You can use this app to invert a photo on your iPhone by following the steps listed below.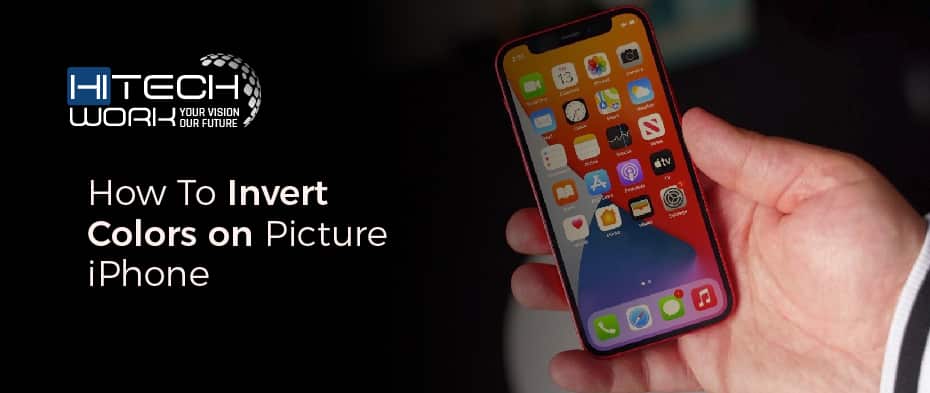 Download the app from the app store and install it to access its main interface.
Tap the "Edit" button to upload your photos for editing from the main interface.
Choose the negative filter after uploading the photos through the "Filter" option.
Afterward, you can improve the photo using its editing features.
Finally, Tap "Save" to download it onto your mobile device.
How to Switch off iPhone from Inverting Colors
The setting to undo Classic and Smart Invert colors have been slightly altered on iPhone 13 or later. You can turn off negative colors on your iPhone and get your screen color back to normal by following these steps.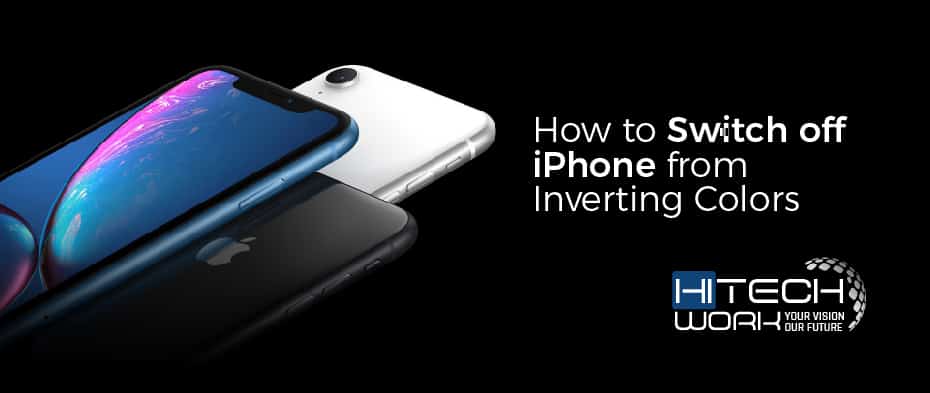 Select Settings > Accessibility > Text Size & Display
Disable the toggle next to "Smart Invert" in the Display & Text Size screen to turn off smart invert colors.
To turn off classic invert colors, turn off the toggle for "Classic Invert."
I am pretty sure that's it. After that, your iPhone color will change and return to normal color.
Make sure you turn off the "Color Filters" setting if disabling the invert color doesn't fix the problem.
FAQs
Q; What is the purpose of inverting colors?
A: If you enable Colour Inversion on your device, you will make the text on your screen easier to read. This color inversion will improve the contrast between text, images, and the background. It often means that the text will be white on a black background.
Q: What causes my pictures to appear inverted?
A: You can rotate your image by selecting Rotate from the Tools menu at the bottom of the screen. You will see an icon with two arrows pointing at each other on display. A diagonal dotted line separates it. You should see your image flip back to a normal orientation if you tap this.
Q: What is a classic invert on iPhone?
A: Classic invertor is available on iPhone, and it means to reverse all screen colors, including images and videos.
Q: What are the benefits of inverted colors?
A: There are no special benefits because it does not make sense to have it any brighter. You can even invert the colors on your computer screen so that black text becomes white and white text becomes black.
Conclusion
As you can see from the above details, it is possible to set either Smart or Classic Invert as an accessibility shortcut on iOS when you need to invert colors fast. This iPhone inverting color guide almost helps invert colors on all iOS versions or models. In addition, you can also turn off negative colors on your iPhone and get your screen color back to normal by following the above steps.