Whatsapp is currently the market's most successful social networking network. You can transmit information with it, make video and voice calls online, share files, and communicate with family and friends in common. It has become a treasure trove of knowledge for everyone who tries to exploit data from the popular communication channel due to its success.
While cyber-criminals commit most data breaches, you might have a valid reason why you want to read messages from someone else without actually having access to their phone. In the first place, is that even true, so you don't waste your time reading this post? Yes, yes, and yes! 
People have been always curious to know how to hack WhatsApp without any restrictions. Hacking another person's Whatsapp messages without getting their mobile phone has been made possible mainly because of technological advances. Typically, to find out what someone is doing online, your best bet will be for you to either try peeking into their phone while they use it or even employ a skilled hacker to spy on their phone. 
Both alternatives are costly as you may be caught attempting to spy on them and humiliated or the hacker may accidentally damage the computer of the goal. 
How would you spy on somebody's Whatsapp messages now without facing all of this backlash? Remember, I told you that technology in the last decade has really made it simple for us, and I really mean that. Lemme show you what I'm talking about.
Spyic – The best app to read someone's Whatsapp messages secretly
Spyic is one of the best & most widely used apps when it comes to reading someone's Whatsapp messages. It is used in 190 plus countries where thousands of parents are getting benefits from it.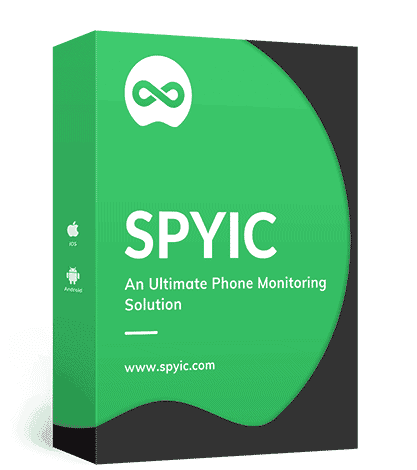 Follow this guide and use the Spyic app to answer all your questions if you are one of those who believe their kids are cheating on them. You can verify your child's private call history and text messages by using Spyic. 
And even those messages that she and her browser history have removed and also monitor all social media activities and find her precise location… Go to Spyic's website to get more information about your wife's relationship.
How to Read Someone's WhatsApp Messages Without Their Phone
Spyic provides an easy, stress-free way to track someone's WhatsApp conversation. The software is secure and does not involve the setup or use of any technical expertise from you.
Spyic Packs in a Capable WhatsApp Message Reader
Interpret private messages: On a person's WhatsApp, you can view both incoming and outgoing private chat messages. Each message is followed by a timestamp, so you know when a conversation has happened.

WhatsApp Messages Search Group: Is the aim member of some WhatsApp group? You can read their behaviors for community talk. 

View contact info: Who's your target on WhatsApp talking to? Through accessing the contact book, you can check their names, show photos, addresses, email addresses, work details, and much more. 

Download media files: Are there any images or videos they send on WhatsApp? For later viewing, you can download these media files. 

Access deleted messages: What if the operator of the target phone deletes a message that nobody wants to read at all? Oh, no problem! Spyic conveniently backs up all messages in real-time, so you'll always have access to it.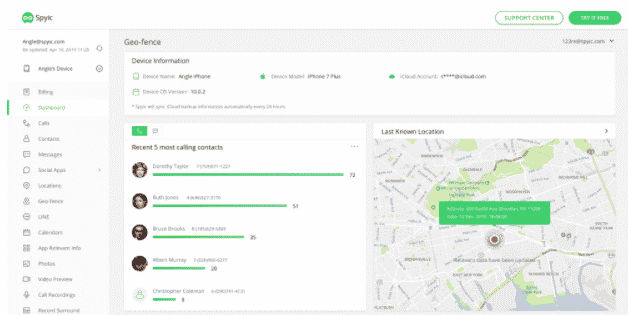 4 Reasons Why People Worldwide Love Spyic
1. Without Root or Jailbreak, you may view WhatsApp messages 
You can usually only track WhatsApp on rooted or jailbroken apps. Rooting or jailbreak is a method to activate the target Android or iOS device if you don't know what that means. This isn't something we are suggesting. 
2. The web-based application of Spyic is 
It is possible to install and run Spyic on any web browser. This allows it amazingly to use – you can track any computer in the world using Spyic from anywhere. The web-based interface is intuitive and has many visual characteristics that make it a breeze to use the app.
3. The software has an outstanding reputation. 
Spyic is an app that is user-verified. Million-plus users from all over the world use it to keep tabs on what's important to them, including their children, company, and loved ones. The app provides great privacy protection as well. Your information is never kept on the servers, nor is it ever in danger. 
4. Spyic provides a range of features for phone tracking. 
Multiple phone monitoring features are offered by Spyic, not just access to WhatsApp messages. Social networking, such as Facebook, Snapchat, and Instagram, can be tracked. A location logger, email reader, event viewer, and much more are also supported by the app.
Conclusion
Spyic is very simple to use as a spy app and is an even simpler spy app to run on the computer you want to track. It is a cloud-based platform that integrates all the functionality one has come to expect from mobile phone spy applications of this type. 
Among some of the Spy websites, the best of them all is Spyic to read someone's messages on WhatsApp secretly.