Whether you have iPhone 11, 12, or 13, we brought you all three types of Screen recording methods on a single page. Yes, you can screen record anything you want just in case you watch informative content, actions you take, or the apps you run on your Screen, which cannot be downloaded. So what you're waiting for? When you have the option to screen, Record the data from the Screen and turn it into a video file. It looks like a screenshot in motion. This article describes How to Screen Record on iPhone 11. You can also check this guide for more info How to Screen Record on Chromebook?
Once you capture a screen recording, it will be saved for future use or sharing like any other video on your iPhone. There're a few benefits of using a screen recording feature, such as capturing certain games, recording errors for troubleshooting, and making an instructive video. And one thing we should bear in mind is that screen recording does not work while mirroring your iPhone's display. Without further ado, let's move towards a method for screen recording in iPhone 11.
Method for Screen Recording on iPhone 11
iPhone 11 owners can try out the simple and easy method for screen recording. Here's how. And if you also have a Mac device and want to screen record on that, click How to Screen Record on Mac. That must be helpful for you.
Activate the Screen Recording Button first!
Before starting screen recording, you need to ensure that you turn on the "Screen Recording" button available in the control center.
Now open the settings app by tapping the gear icon on your home screen.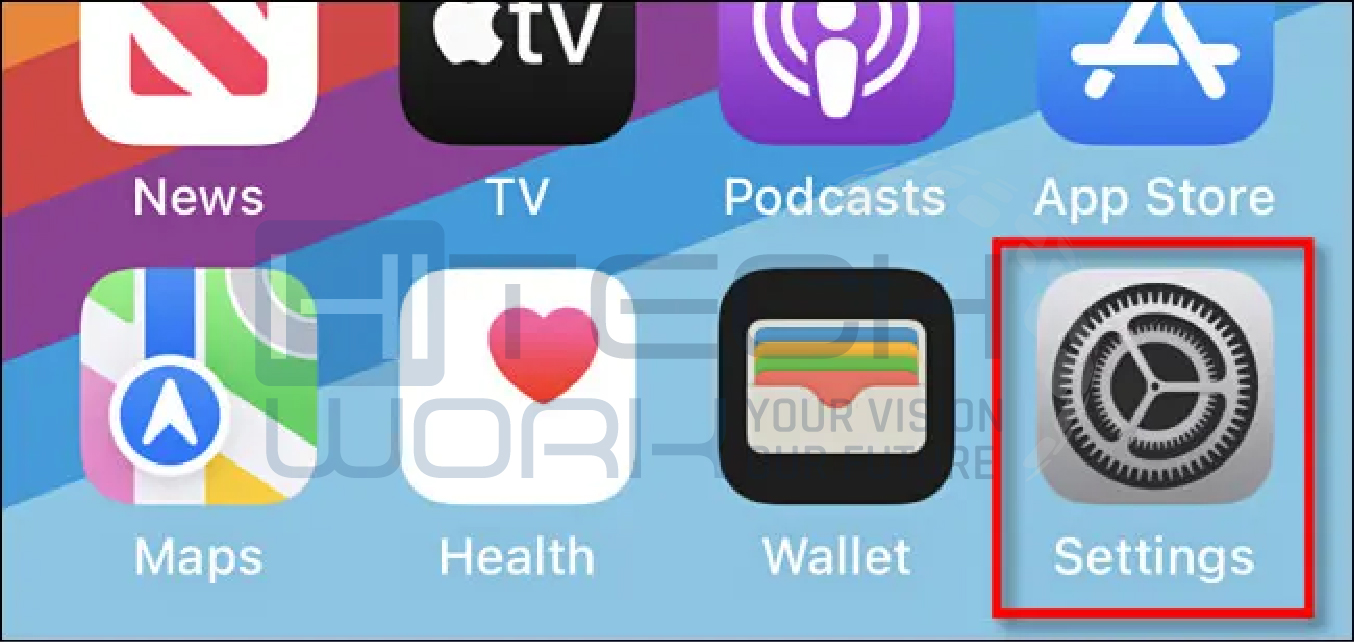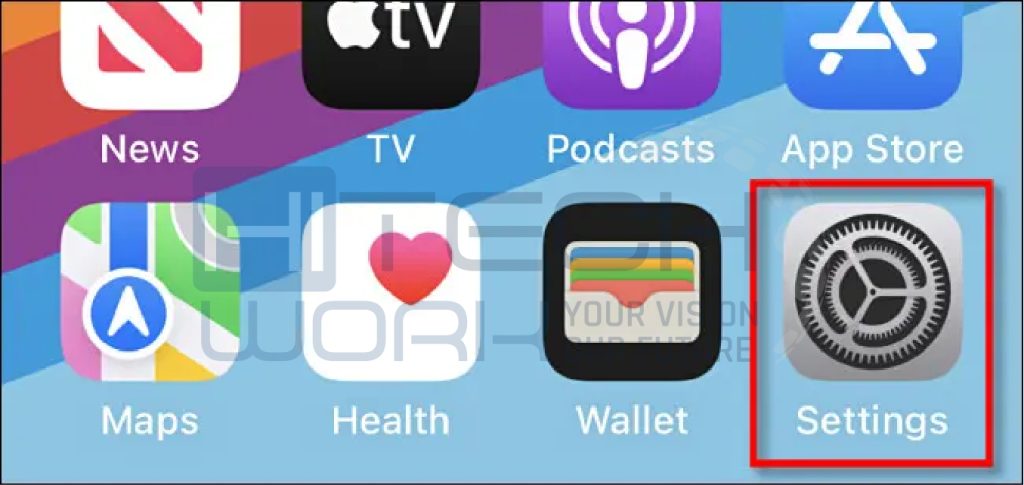 Tap on "Control Centre" in settings.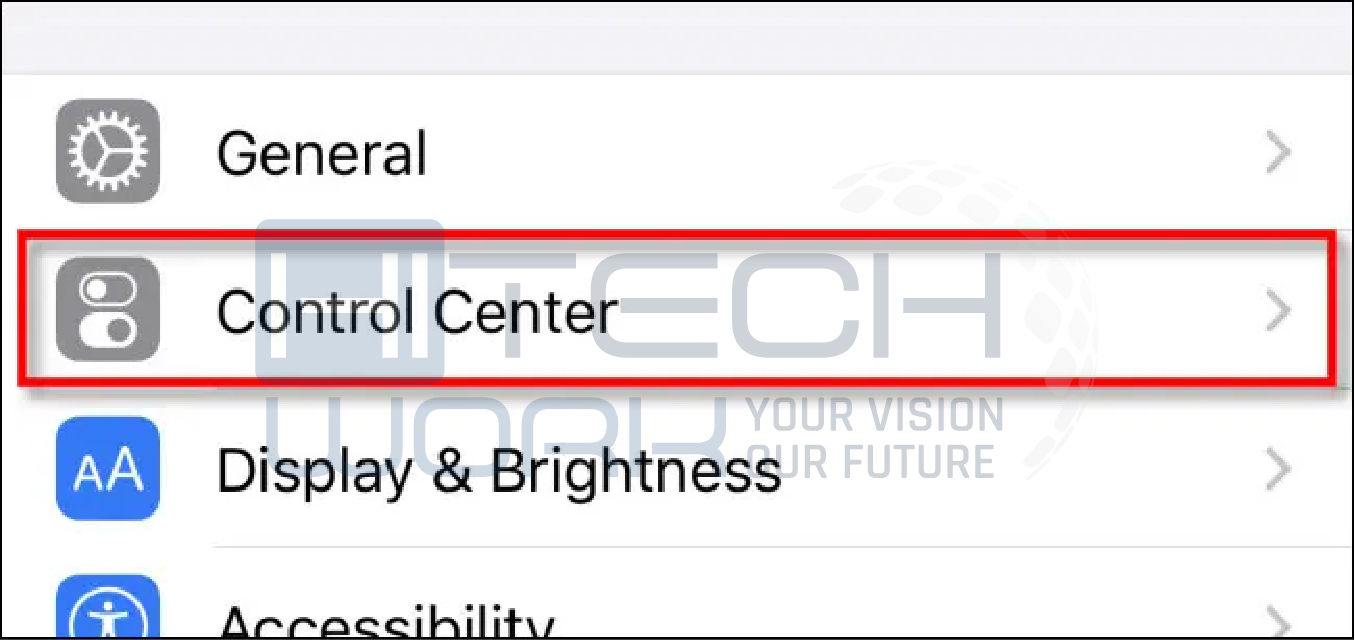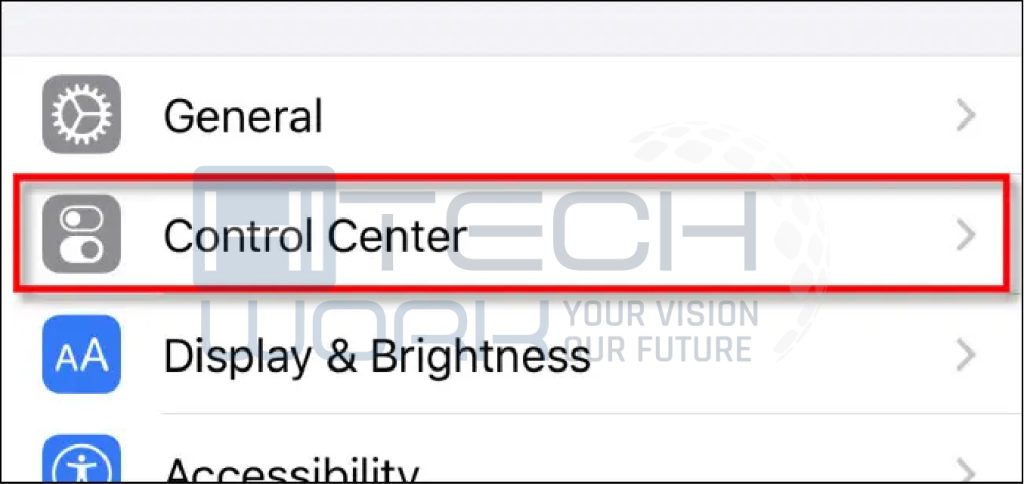 In Control center settings, Swipe down to the "More Controls" list and Press the Button "Screen Recording" (shown as a plus symbol next to it).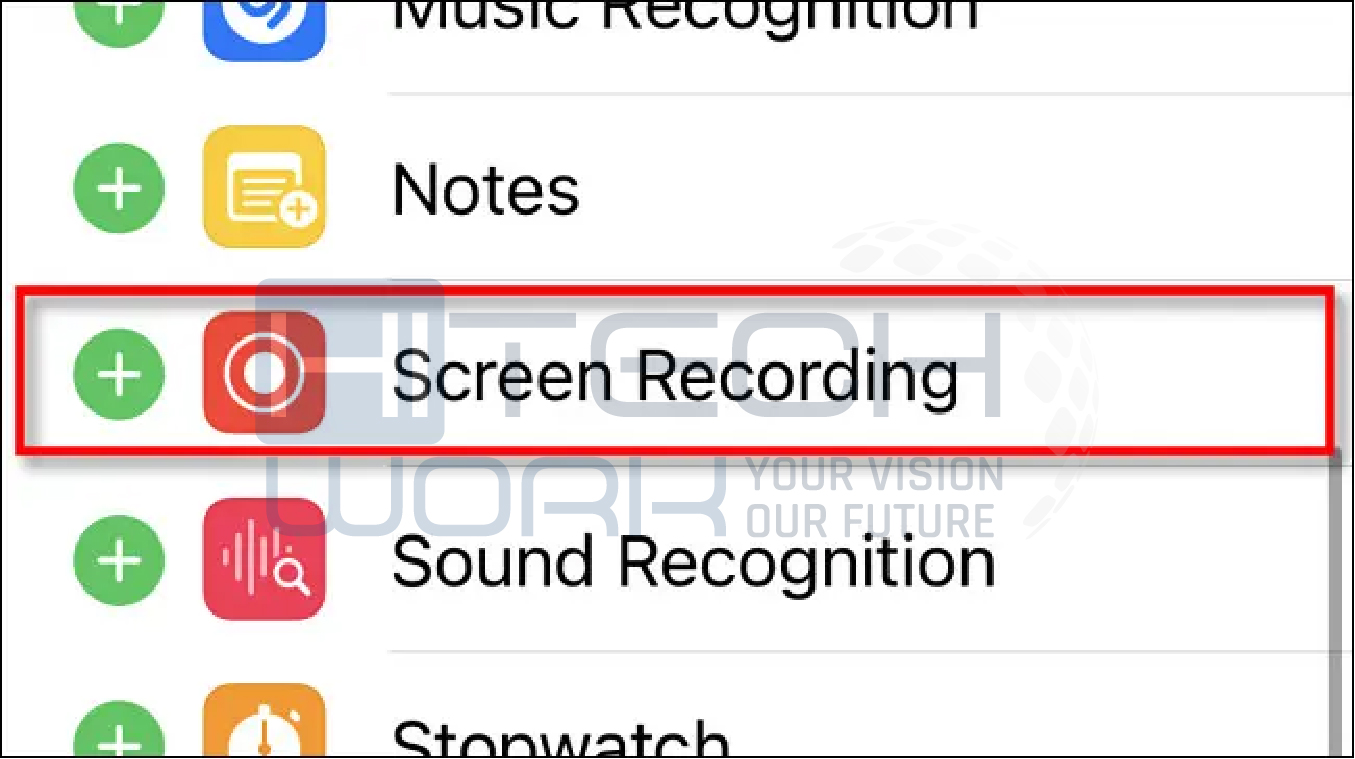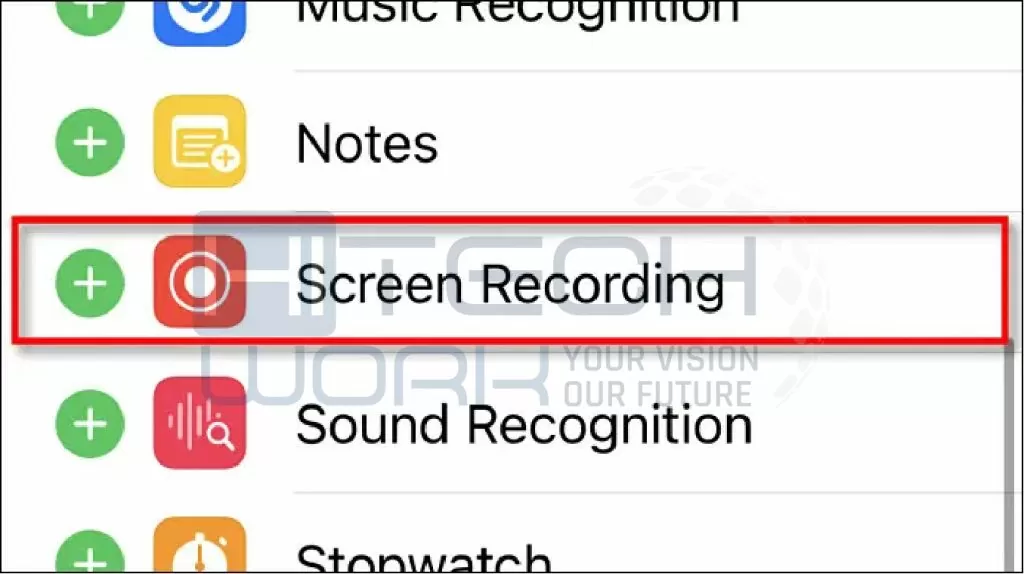 The option will shift to the included control section. You can click and drag the items in this section to make changes in arrangements on the Control Centre Screen. When you are done with arranged order the way you like, exit settings. And get ready to record the stuff.
Step-1
We've already added the Screen Recording button to the control center, which allows you to screen recording function at any time. The next move is to open the control center by scrolling down from the upper-right corner of your Screen.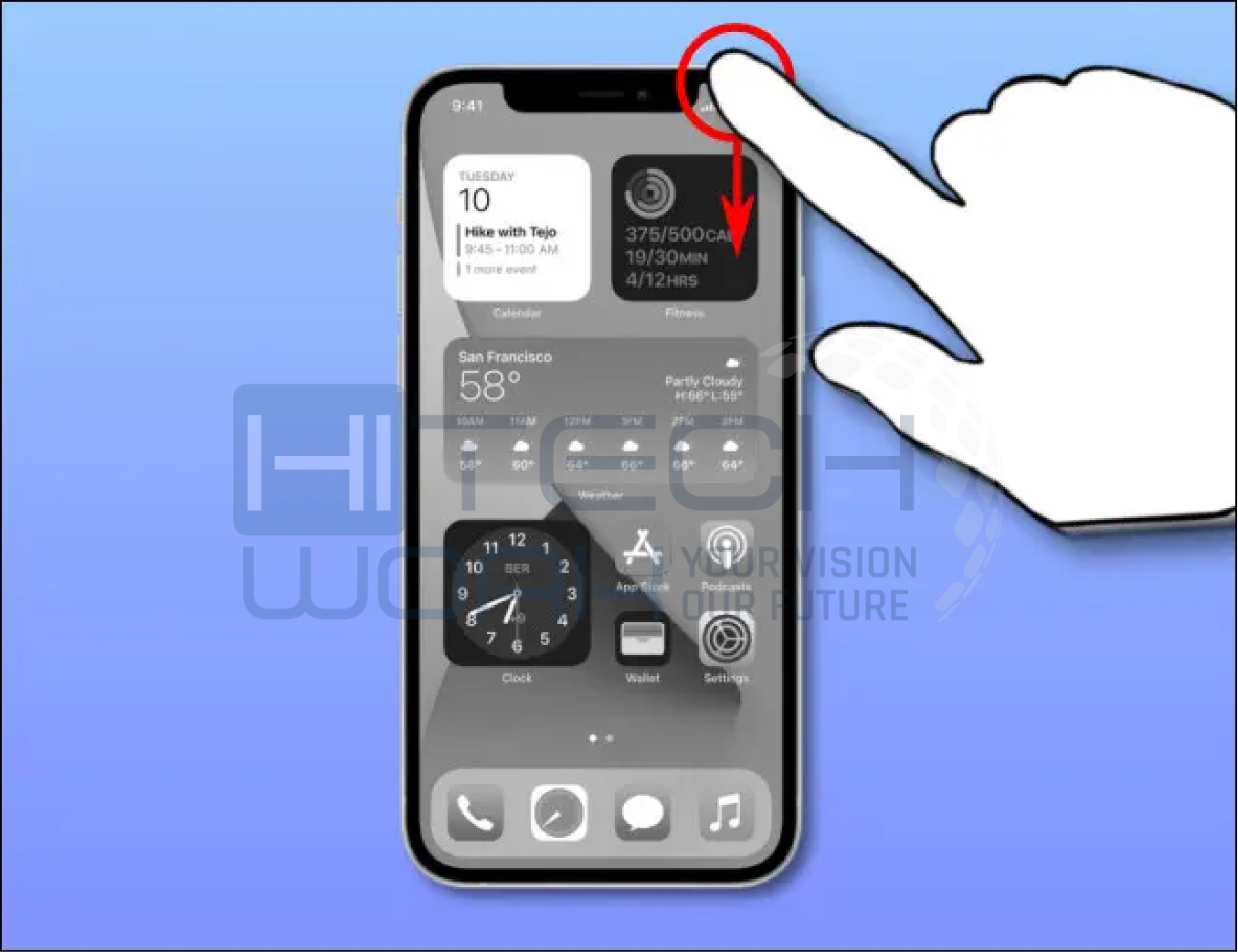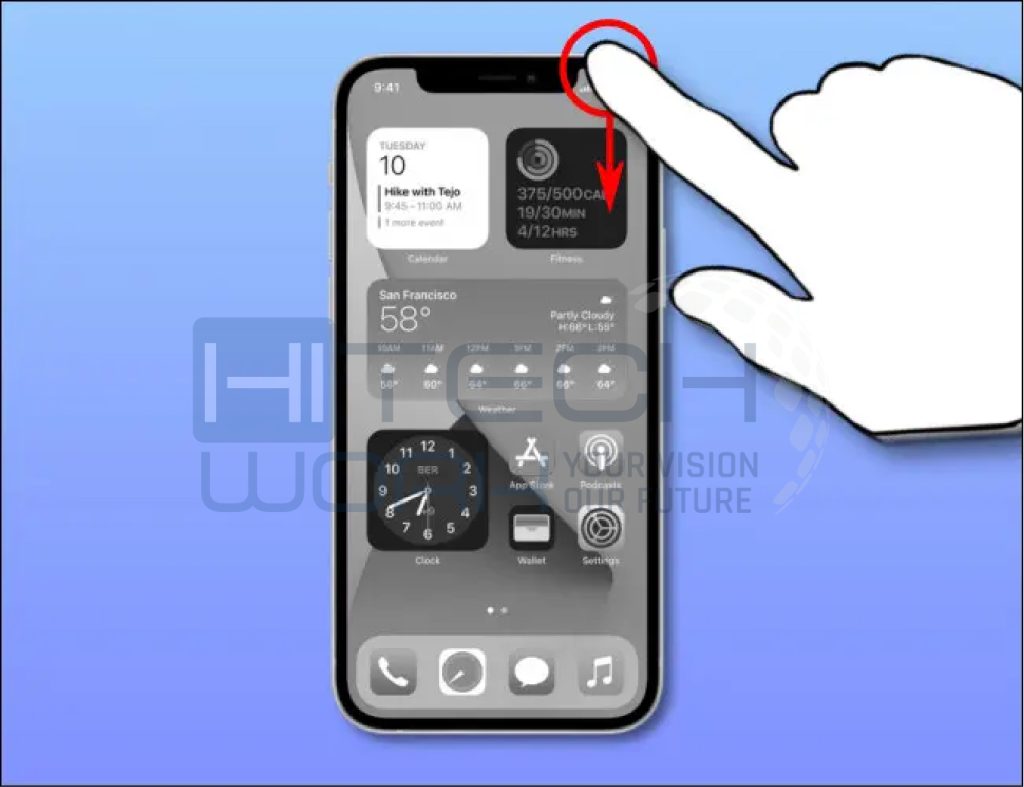 Step-2
From the control center, track the Screen Recording button, encircled with another circle. If you want to record quickly without audio, tap on it once. While recording anything with audio, Press and keep holding it.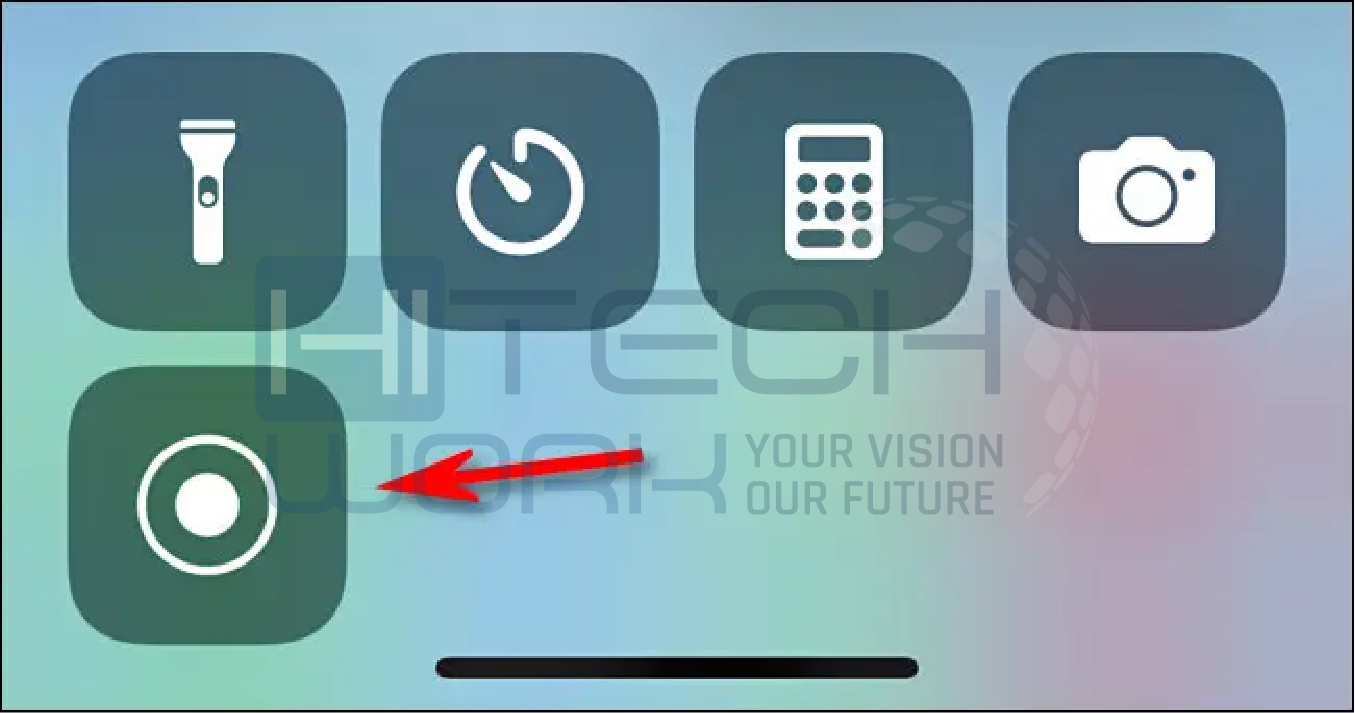 Step-3
After holding the button for a little while, another screen pops up. You have to tap the microphone button for recording with audio and keep tapping it until it turns red and reads "Microphone On." Next, Click on "Start Recording."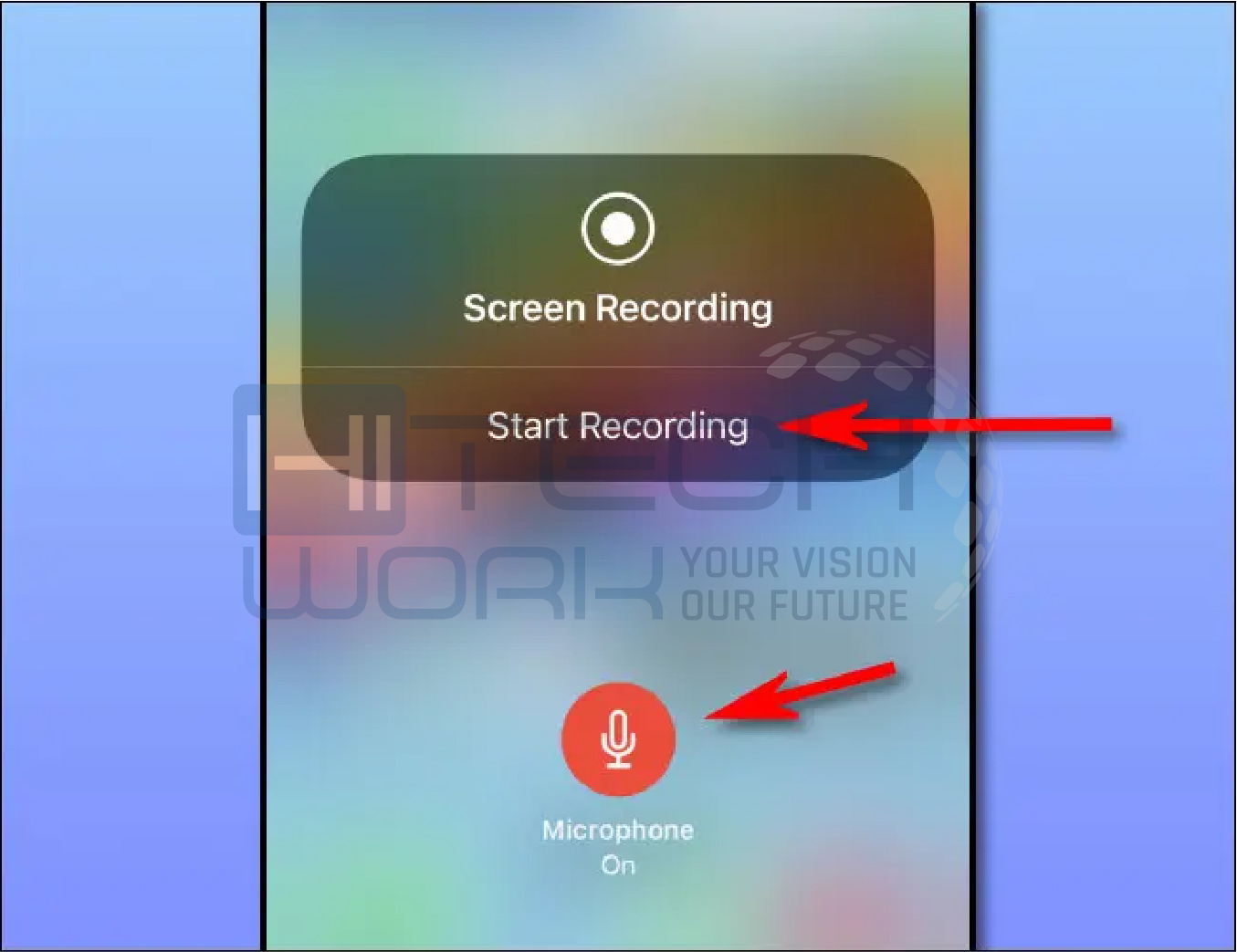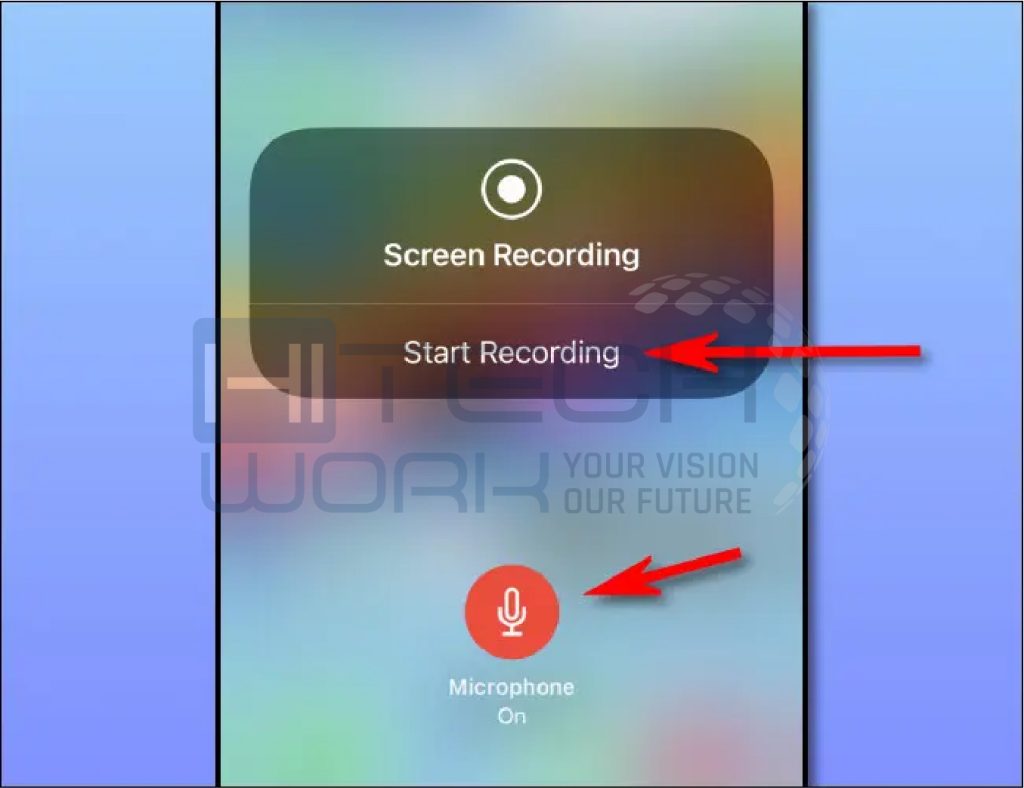 Step-4
The recording feature will start within 3 seconds countdown. When it is over, the recording button in Control Centre will turn red. There you go! Your iPhone 11 will start recording everything on the Screen as a video. As mentioned above, you need to enable the microphone to capture the Screen with your audio.
You have only two options to stop recording.
Using the Control Centre, please open it and Tap the Screen Recording Button again. Consequently, the screen recording will stop instantly. Or you can also tap the red clock in the upper left of your Screen and select "Stop" from the confirmation dialog.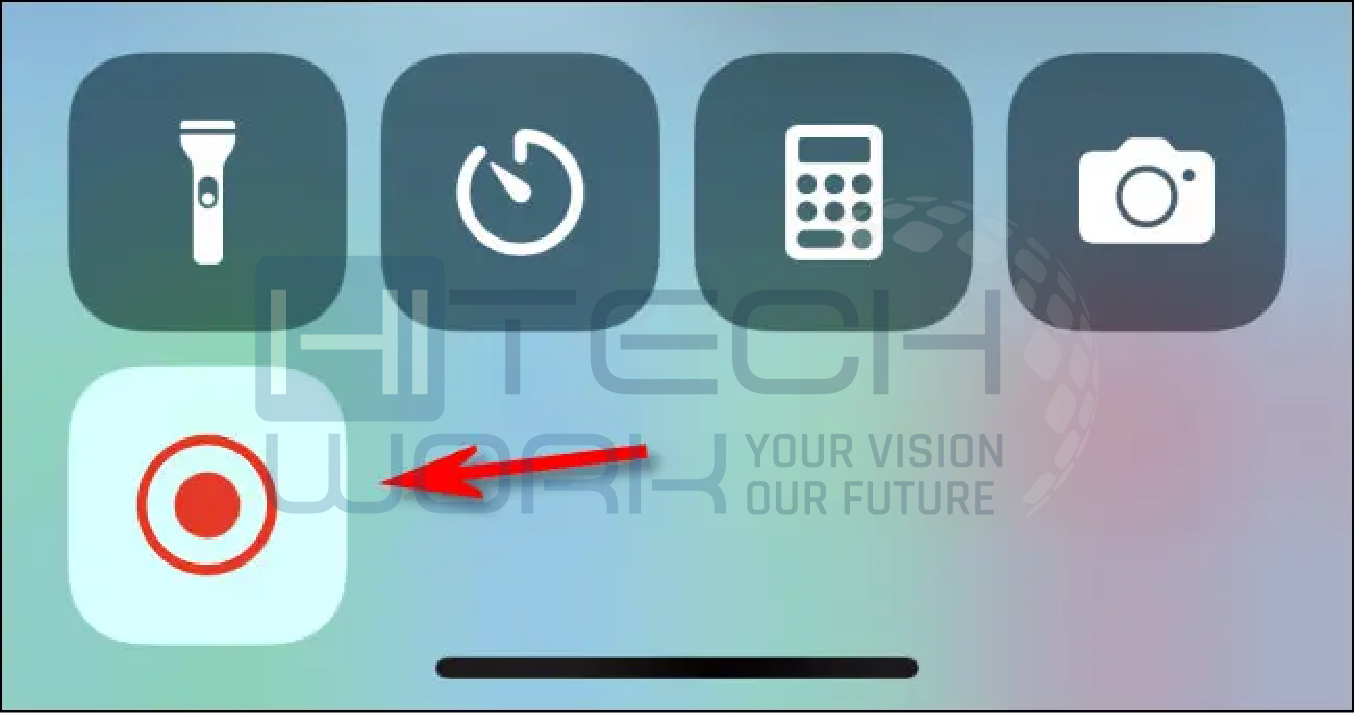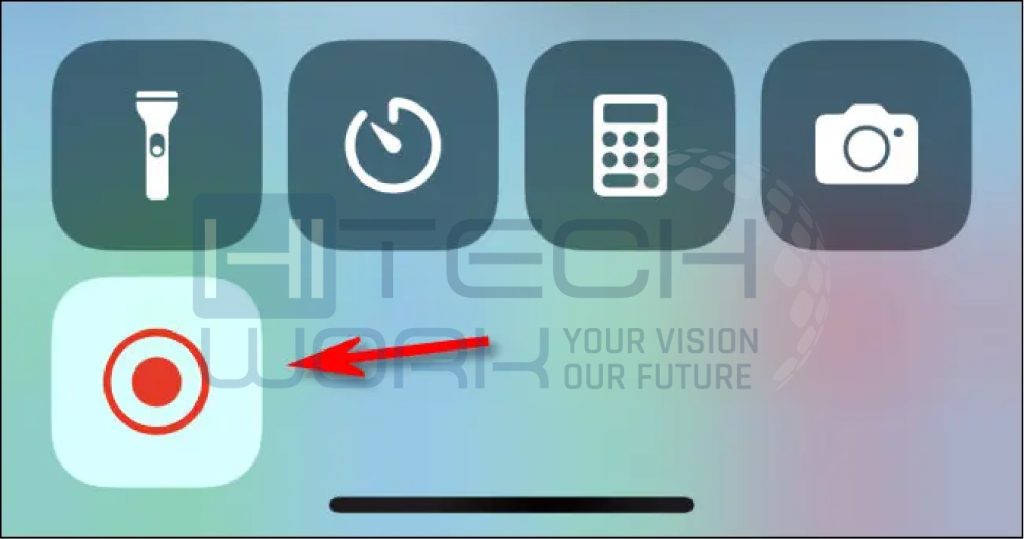 Another option is, after screen recording completion, there'll be a confirmation notification that the Screen Recording video has been saved in your media files. To watch that screen recording, go to the Photos App, tap the recording's thumbnail, and play it like standard videos saved on your phone.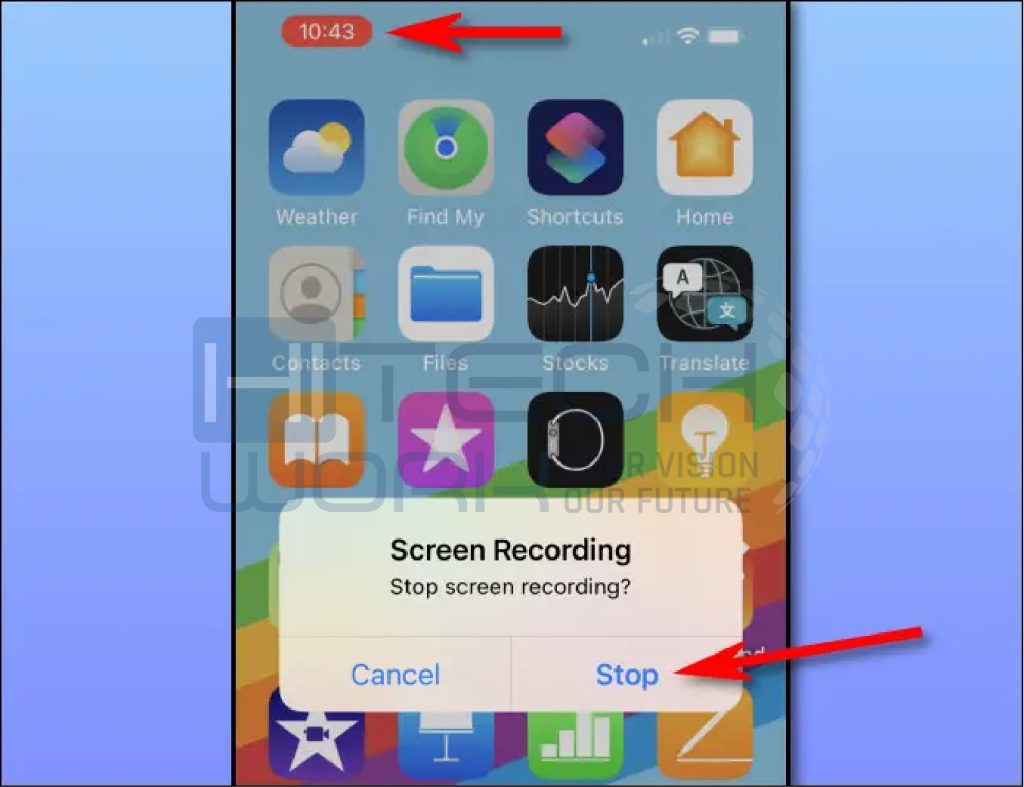 Method for Screen Recording on iPhone 12
A built-in screen recorder in iPhone 12 is best for you if you find something useful or funny and want to save it on your iPhone. It allows screen recording with minimal hassle. This method also has a similar pattern, just like iPhone 11. Let's get started!
Related: 3 Ways to Record Screen and Webcam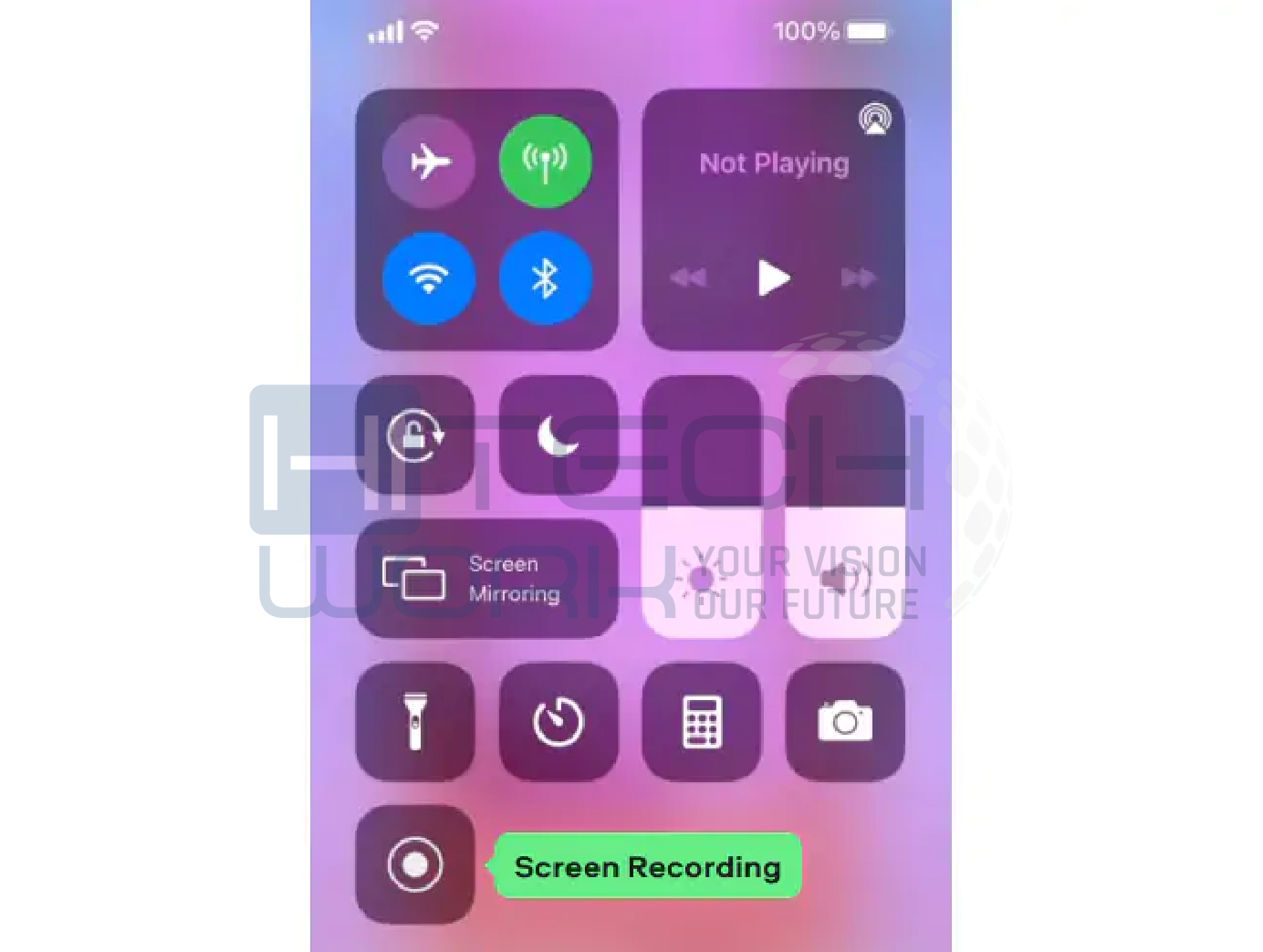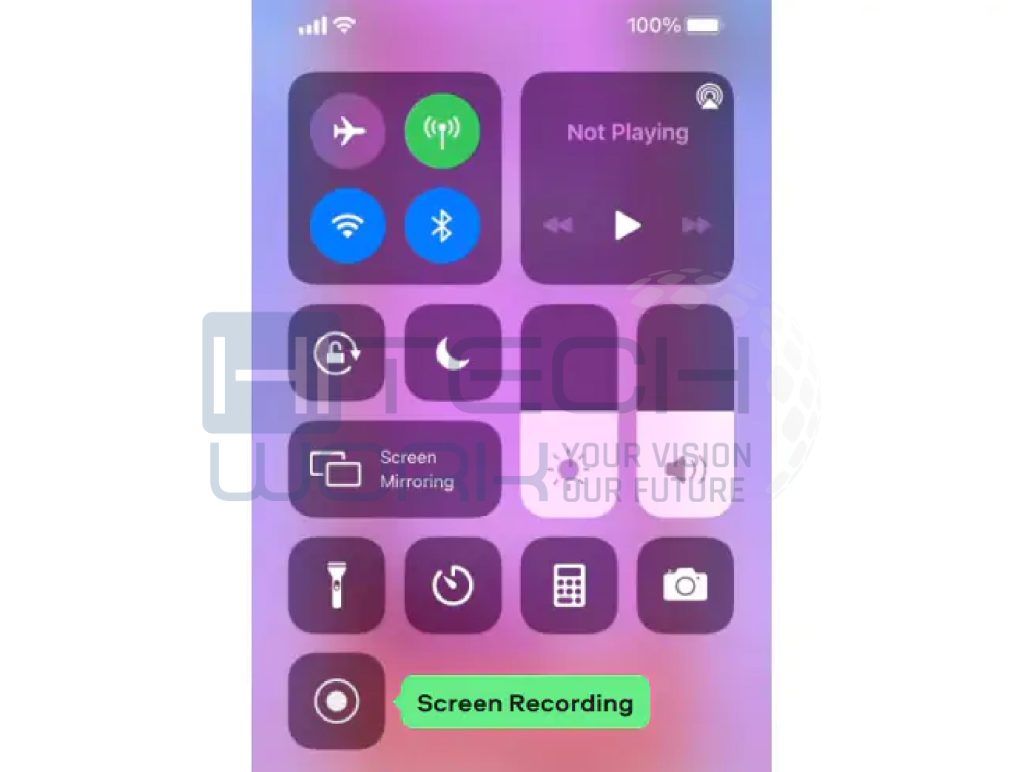 Go to Settings.
Swipe down to access Control Centre, Tap on it.
Next, move downwards, where you have to find the More Controls list.
Find the "Screen Recording" option.
Press the green plus icon near the Screen Recording option, which will shift to the listed Control.
Starting off your screen recording, open the Control Centre by scrolling down from the top right of the corner.
You will have to find the Screen Recording button that looks like a circle with a dot inside.
Tap on the Recording button when you're all set to record.
The recording will start soon after a countdown of three seconds.
The clock in the upper left corner and the Control center recording button will turn red.
Method for Screen Record on iPhone 13
Enjoy gaming on iPhone 13 at the want to save certain moments or activities while playing it. Fortunately, you can! Follow the step-by-step instructions on How to Screen Record on iPhone 13.
To begin with, add up the Screen Recording button to Control Centre. That has already been mentioned in the above iPhone 11 method. You should follow it exactly and return to the next steps below.
You may start recording by tapping the screen recording icon on a slider.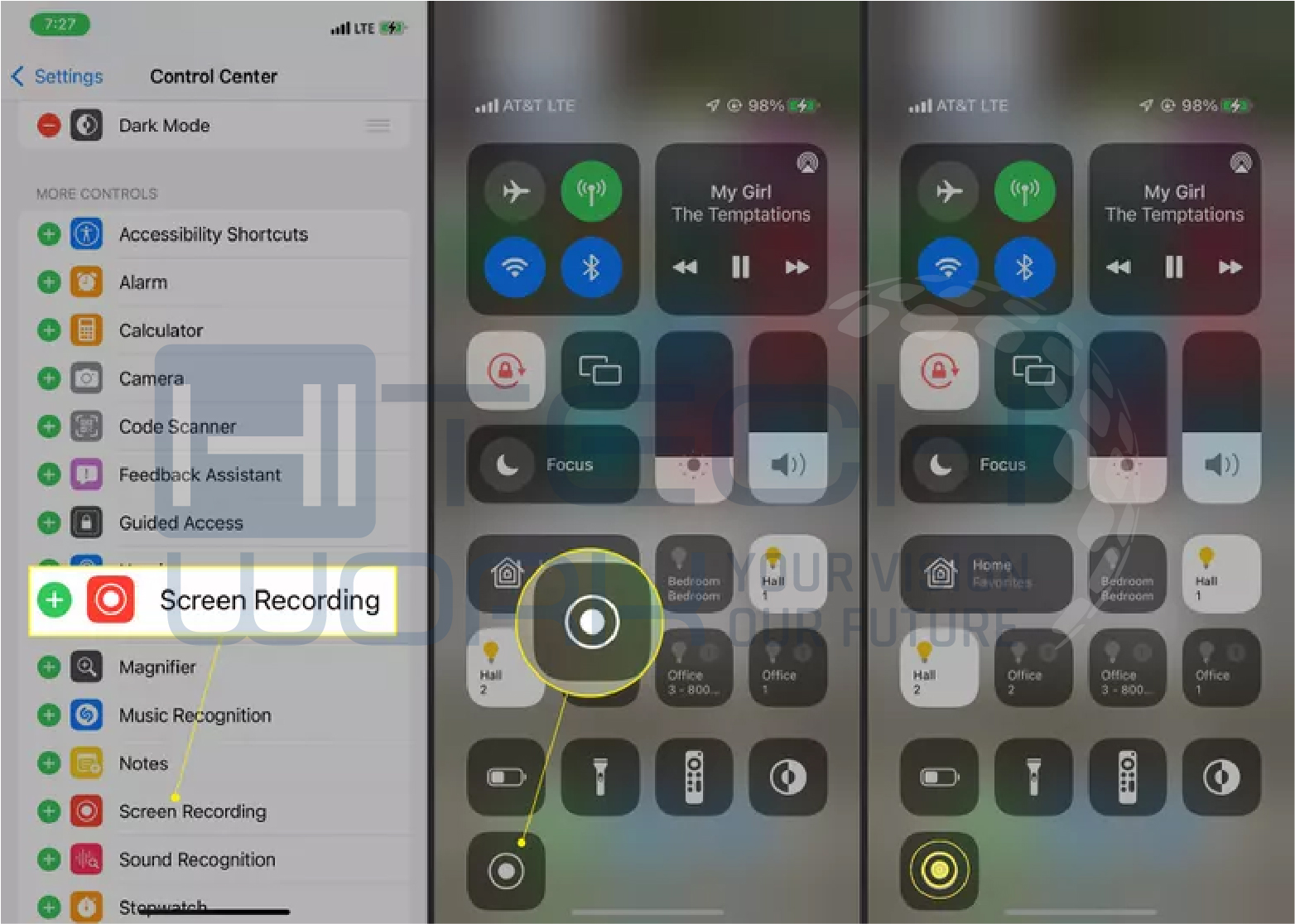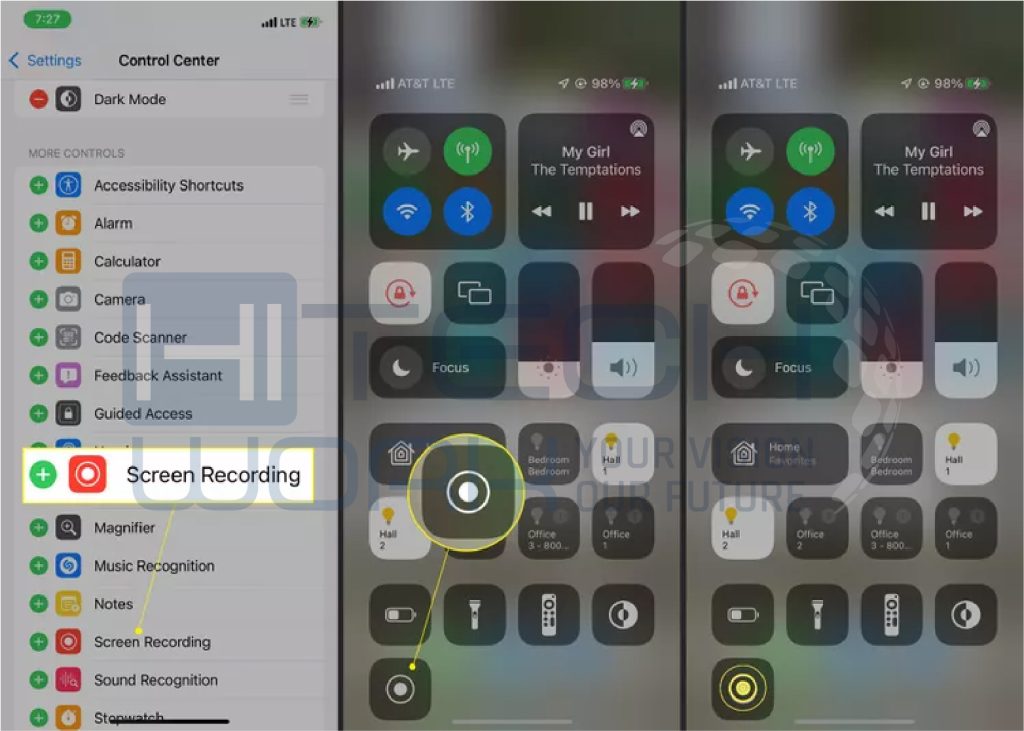 If you're done tapping and holding the screen recording icon, a new screen will be shown that permit the user to control the setting for the recording.
There might be more than one app on your iPhone that permits you to save the screen recording. Choose anyone that you want to get the recording by tapping it.
Although, the microphone is always off by default. So, if you want to narrate what you're doing, turn it on while recording the video. Just Tap on the microphone icon to toggle it on.
Press on Start Recording. A clock starts counting from 3. When it ends, the recording starts to record everything on your Screen.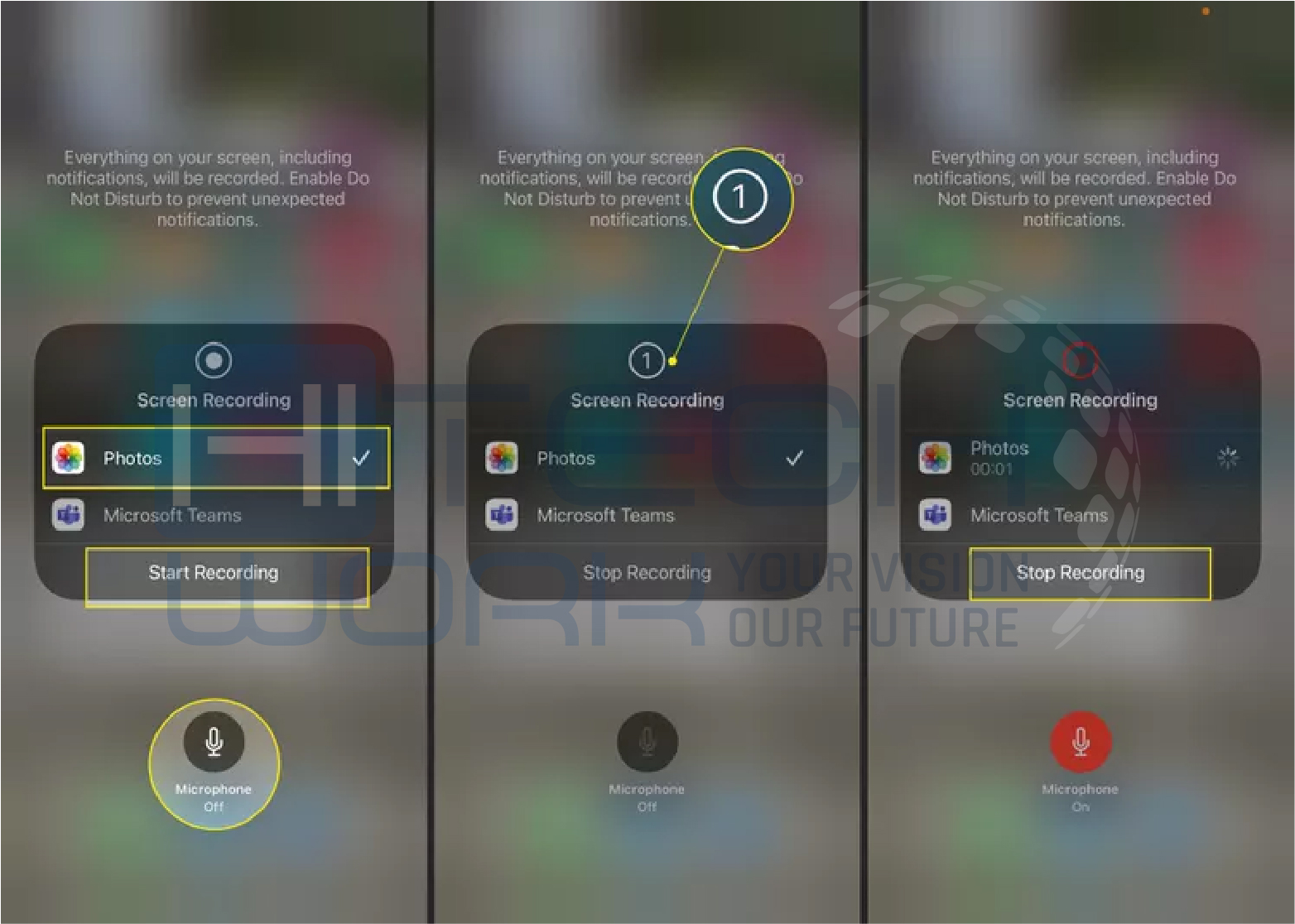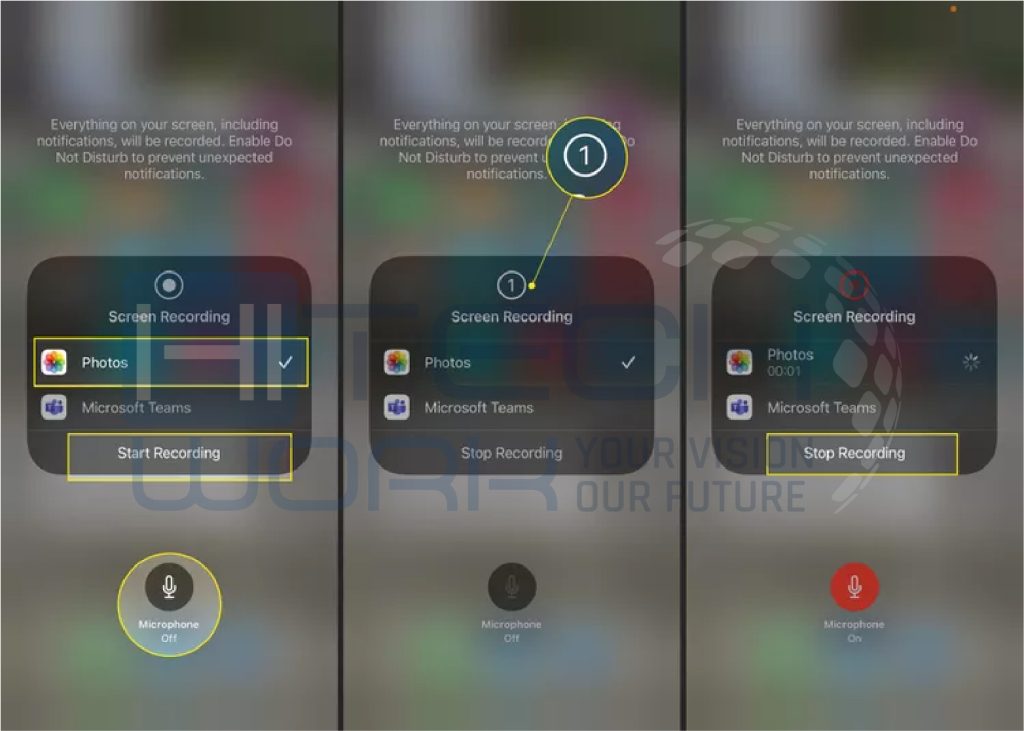 You can stop the screen recording by simply opening the Control Centre and tapping on the screen recording icon again.
You can have the recorded in the photos app as the iPhone has the built-in ability to save videos in the videos album of the photos app.
Conclusion
Finally, you have all three methods that you can use for Screen recording on your iPhone 11, 12, or 13. By following these methods, you may easily be able to record any tutorial you want. Undoubtedly, the screen recording feature can be a savior for any iPhone user.