The splitting Screen allows you to multitask, using several apps simultaneously. It's easy on most PCs, MacBooks, iPad, and android. Unfortunately, not all iPhones support this feature. You cannot split your iPhone screen to use multiple apps at once, at least not how you hoped. However, you may learn How to Split the Screen on iPhone in this blog. If we compare the split Screen with the standard Screen, so the split Screen can be more exciting and productive.
If you go through the below steps, you can only turn your phone horizontally and ensure you have the most recent iPhone version, and then, you can easily activate the iPhone split screen mode from the settings. Follow the quick steps described as under.
Go to the Settings app on your iPhone.
Scroll down towards Display & Brightness.
Tap the Display option and Go to zoom to set it by using Zoom.
Now open the app you want to use. It will automatically change your Screen into split screen mode.
Splitting the screen option is not available for most iPhone users, yet they have some options like picture-in-picture and fast app switching to multitask. Keep following this guide to learn how you can access them.
Way-1 Use Picture-in-Picture Mode on iPhone
You might not be able to split the Screen on your iPhone between two random applications. However, you can display a floating video window over another using Picture in Picture mode, which allows you to watch any video and keep doing another task, such as reading a webpage in safari or during work in Google docs. But moving ahead to its applications hacks, ensure you have iOS 14 or later model.
You must have already enabled the picture in picture mode.
Launch Settings on your iPhone, and tap on General.
Then tap Picture in Picture, and check that PiP is automatically enabled by swiping the button to the right.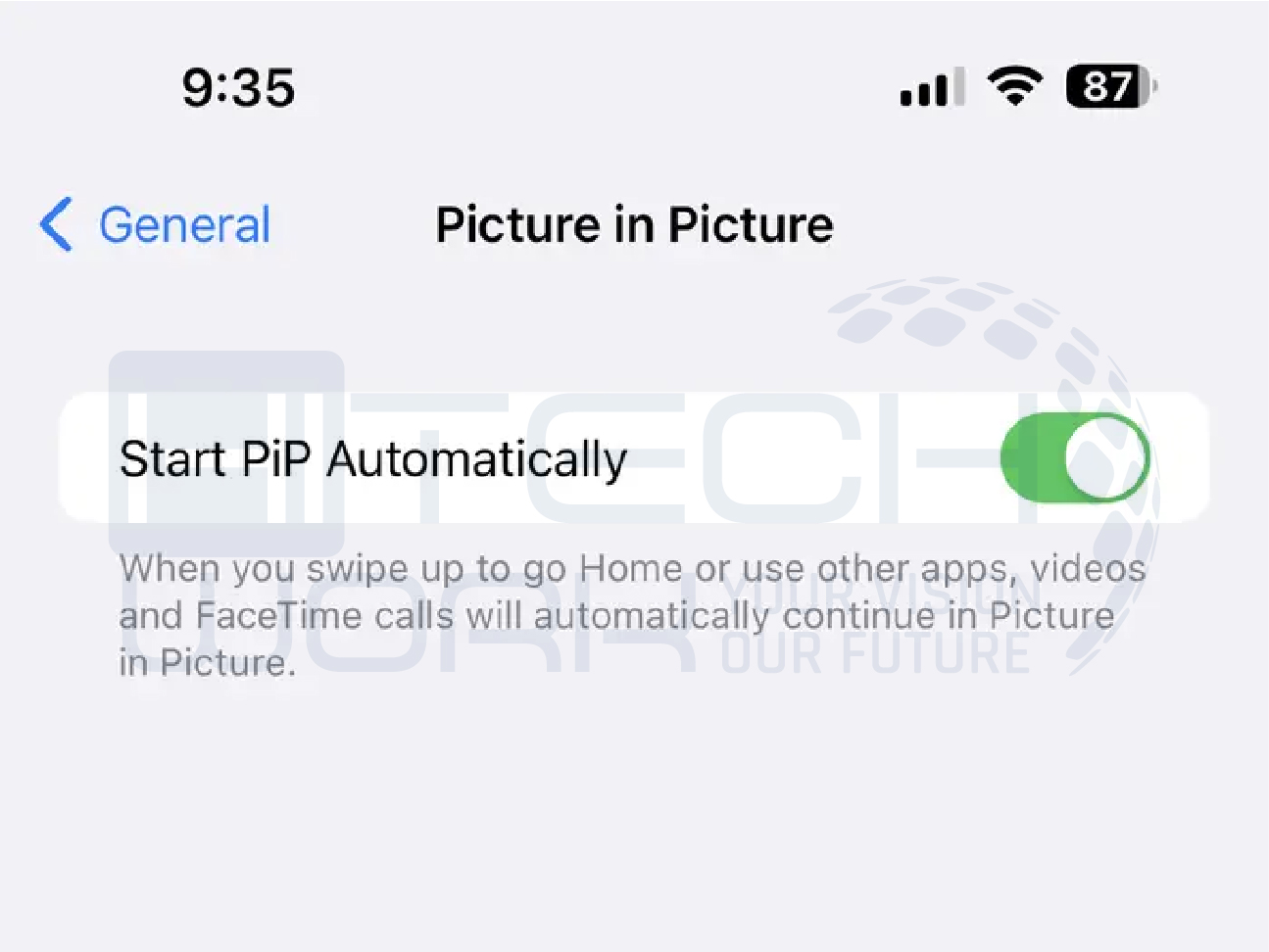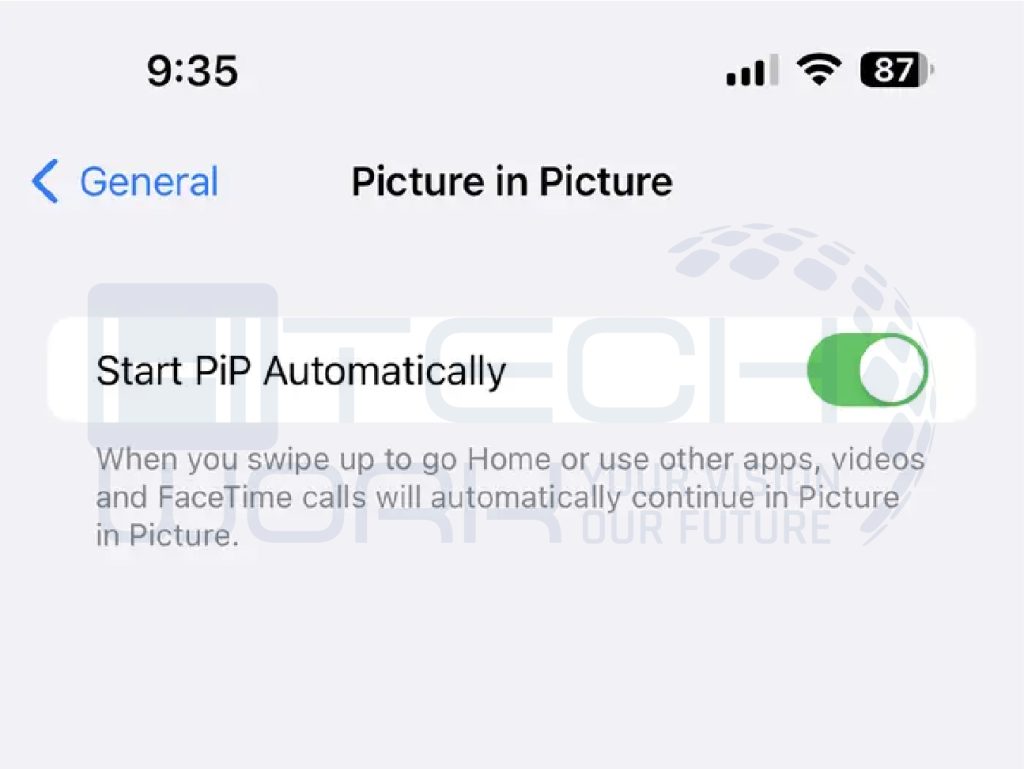 You can now start using any picture-in-picture compatible app and begin the video streaming while performing. Even if you close the app, the video continues playing in a smaller side window, which will be shown at the top of any other app you start. So many apps, including Netflix, Apple TV, YouTube, and others, support PiP mode.
Way-2 Fast Switching between Apps on iPhone
Using the fast app switching mode on iPhone, you can position two apps on the same iPhone even though it allows you to alternate between apps you've recently used quickly.
If you want to use it on your iPhone, swipe up at the bottom of the Screen, and each swipe to the right and left from your screen cycles with a different recently opened app. If you flip through apps, you do not become interested in seeing. You can close every unwanted app to make fast switching more effective and effortless.
Conclusion:
The only way to split your iPhone screen is by using the multi-window implications. As iPhone does not have the built-in traditional full-featured option. So you can apply a few ways to have a split Screen on iPhone. Try them out and share your experience with us in the comment box below.