Location sharing feature on iPhone can breach privacy; when you don't want your friends and family to know where you're going. Don't fret; you can easily turn off your iPhone location without notifying your friends. This blog will let you know different methods to turn off Location sharing.
However, sharing Location is a great feature that lets your friends and family instantly locate you or your device. This feature is quite helpful if you lose your phone, but it will compromise your privacy. No worries; if you no longer want others to see your location, you can easily turn it off by following this guide.
Note: Remember that turning off location sharing does not hide your location from your iPhone service provider or a government agency with a warrant.
Further, if you want to save data, read the blog about turning off the low data mode on your iOS device.
Quick 5 Methods to Turn off Location on iPhone without Notifying
The methods to disable location sharing are quite straightforward and can be done without notifying the other person. Here are the four different ways you can apply to disable location sharing.
Method 1: Turn off "Share My Location"
In iPhone, share my Location has a list of apps you can add to share your Location. So if you don't want to share your location, you can disable it by following the steps below.
Note: you can use this method on iOS 8 or above iPhone.
Open the settings app of your iPhone, scroll, and tap the "Privacy" option.
Find the "Location Services" option under privacy settings and tap it.
Select the Share my location option and tap it.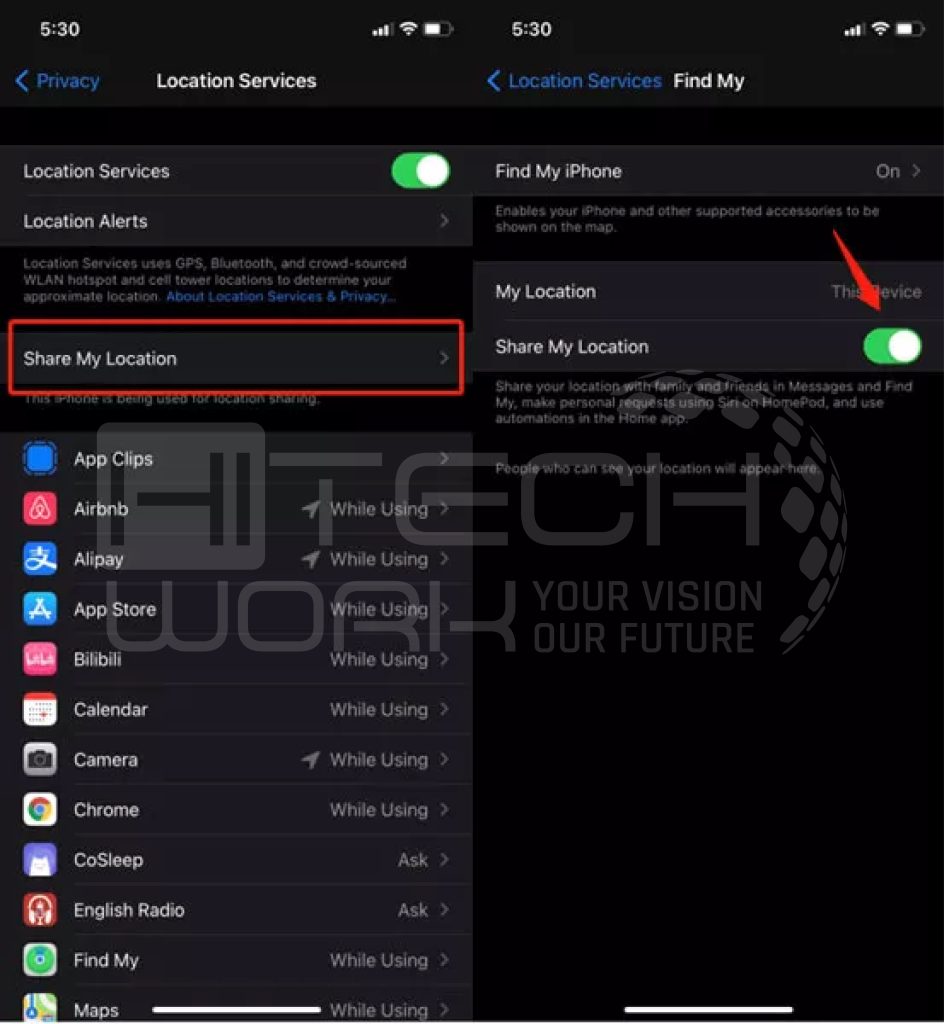 Now, toggle off the share my location option.
Method 2: Turn on Airplane Mode
This is the quickest way to disable Location sharing without knowing other persons. When your iPhone is in airplane mode, you cannot track your Location. Here's how you can allow the Airplane mode on your iPhone:
First, you have to swipe up the home screen. You will encounter the "Airplane mode" icon, so tap on it.
2nd method: open settings > tap on "Airplane mode" to disable it.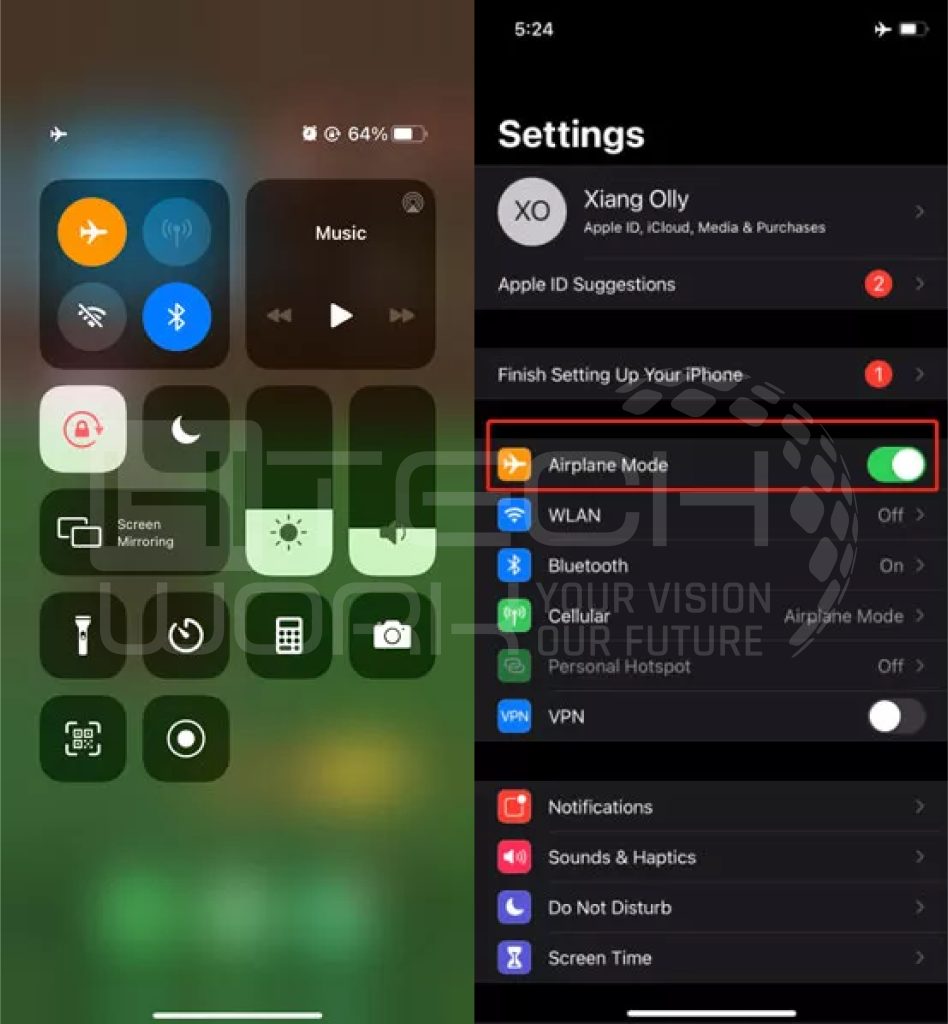 Note: remember that when you activate this mode, you won't be able to send to receive messages or calls.
Method 3: Turn Off the Location in "Find My iPhone."
If you ever have given access to anyone to track your device via Find My iPhone, then they can easily track your Location. So it's essential to stop sharing Location on "Find My iPhone. " Here's how to turn off Find My iPhone.
Launch the Find My iPhone app on your iPhone.
Select your name and choose to Find My.
You can also tap the name of people you would like to hide your Location.
Then, scroll down and tap "Share my Location" Tap on Stop sharing my Location.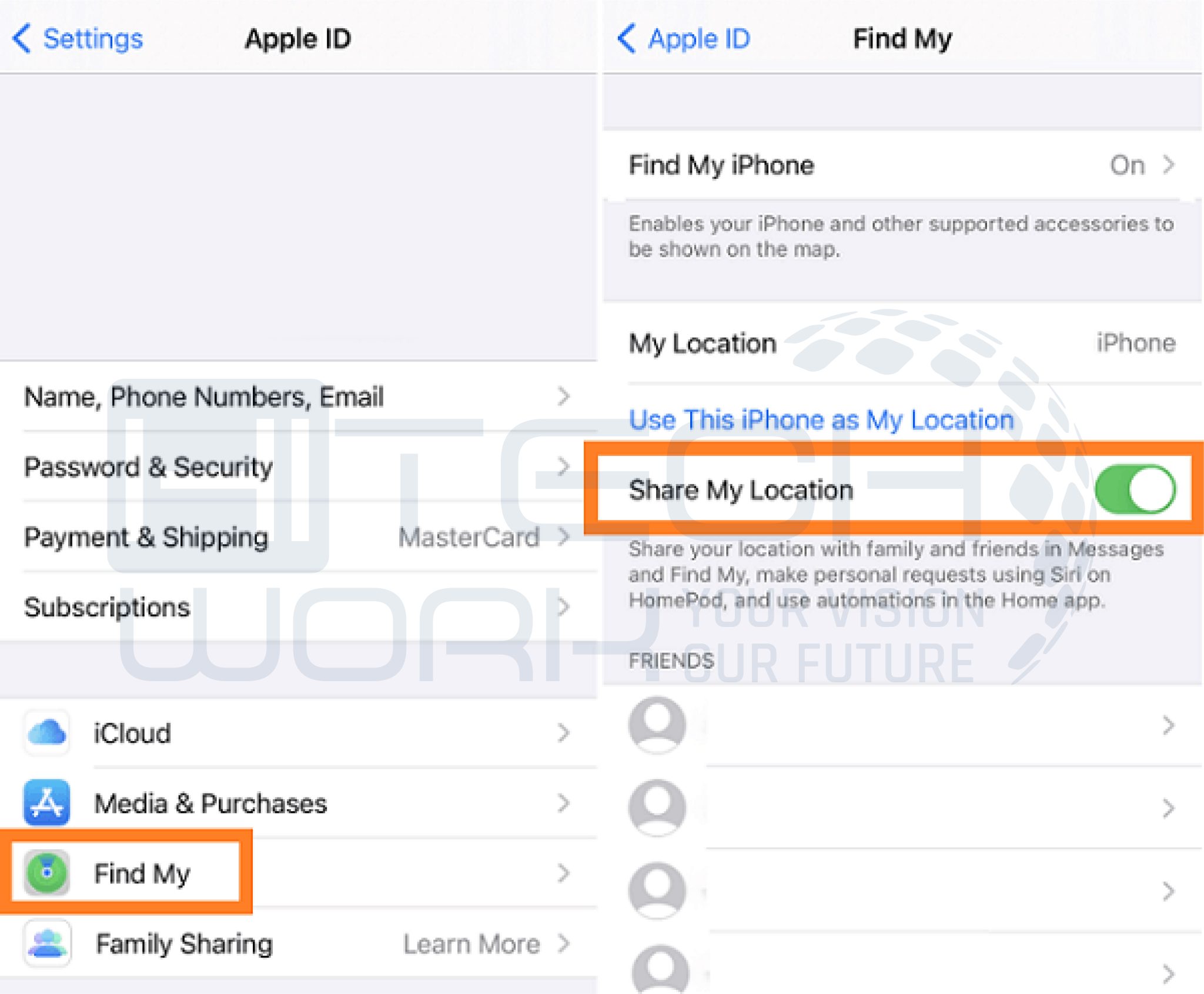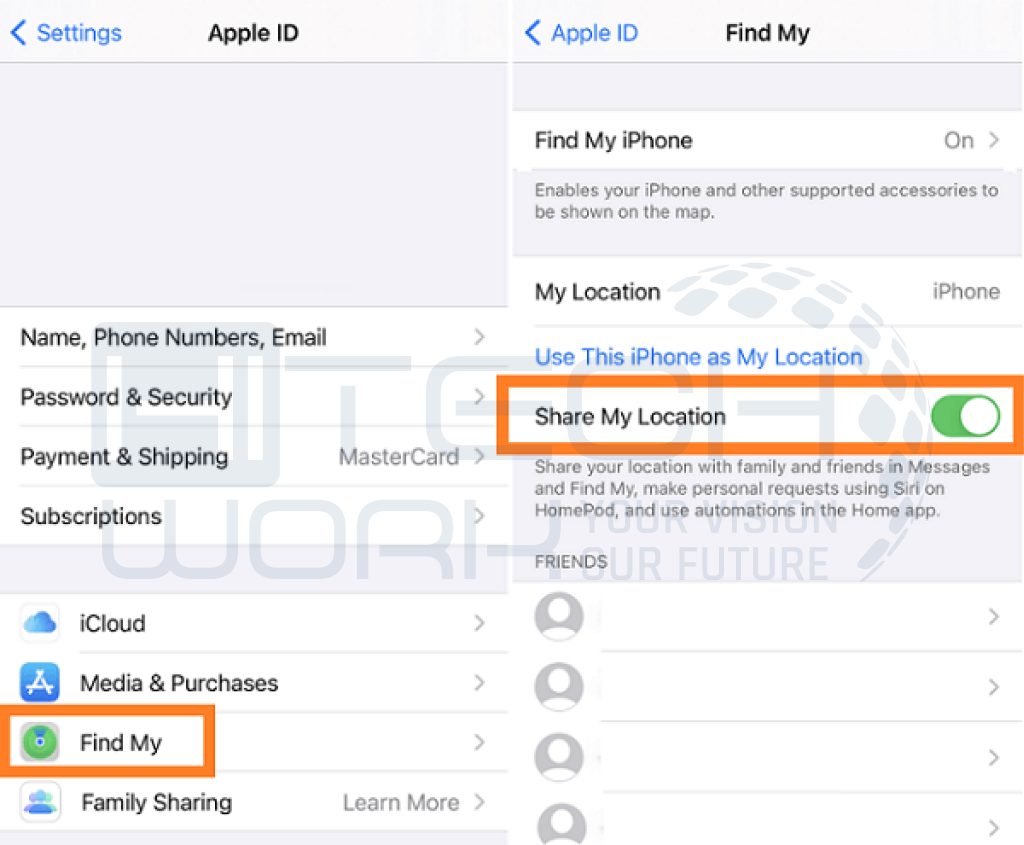 Now, no one can track your Location, but the drawback is that it will also prevent you from locating your device when it is stolen.
Method 4: Use Other Device to Change the Location
If you have various Apple devices with the same Apple ID, you can set one of them as your Location sharing device. You can opt for the one which you don't keep with you, like iPad. By doing this, your friends wouldn't be able to know where you are in real-time and follow the below steps to do it.
Launch settings > tap your name > open Find My.
Now, select "Use this iPad as My location."
Method 5: Stop Sharing Location on iMessage
The simplest way to prevent sharing location without notifying is from the iMessage app. You'll sometimes encounter in the chat that the location sharing has ended, but the other person won't get any alert for that; likewise, Find My.
Launch the chat in the iMessage App.
Open contact information.
Select "Stop Sharing My Location."
FAQ's
Conclusion
Sharing Location with family and friends is quite a helpful feature, but sometimes it's a cause of privacy breaches. Therefore, you have to be careful and disable the feature. However, we have mentioned all the possible ways to turn off the sharing Location on iPhone without notifying. You can also use third-party tools to disable location sharing.