If you always get mad when someone touches your phone and try to breach your Privacy. In that case, this blog is written to create a little extra seclusion and help you learn How to turn on Privacy Screen on your iPhone 11. A person with iPhone 11 has privacy mode to apply on several apps that must ask your permission to access, which keeps your contact, calendar, location, camera, and microphone private from others.
Easy Method to Turn on Privacy Screen on iPhone 11
Everybody understands the importance of data security, whether it's a normal user, business, or corporate establishment. They implement so many security measures to protect data. Therefore, applying privacy mode on iPhone 11 can save you from the risk of privacy breaches. Check out the steps below and try these solutions on apps that you want to retain hidden.
You can even hide messages from prying eyes if you follow the methods described in the write-up about How to Hide Messages on iPhone Lock screens.
To get started, you need to first go to Settings.
Find the option labeled as Privacy, then Tap on it.
Scroll through the bottom to turn on App Privacy Report.
Come again to look at the first section, Data & Sensor Access, to check what apps are accessing more data than required to do their main functions.
Moreover, if you want to disable this access, go to Settings. Look for the Privacy option, where you see another option, Location Services. Commonly, you will see this feature is turned on. You will find a list of apps requesting or accessing your location data on this display.
Besides, you have a few best walkarounds for creating privacy screen functionality on iPhone or iPad that keep all your apps locked and installed. So take advantage of security and privacy features built into the iPhone and iPad by trying out any of the following practices to put Privacy on screen.
Create and Set Strong Passcode
Disable lock screen notification.
Make Sirri unreachable on the lock screen
Hide Default Apple Apps
Use Touch ID or Face ID
Enable screentime limits
Keep your Apple ID Secure
Create and Set Strong Passcode on Privacy Screen on iPhone 11
For better security, creating and setting a strong passcode to unlock your iPhone or iPad is the most important thing you can do to safeguard your device. You should make a strong pin code that isn't easy to hack. You can also keep a Touch ID or Face ID as a lock on your iPhone which undoubtedly provide a secure and convenient way to secure your data, depending on your iPhone model.
Here are a few steps you need to follow to set a strong Passcode on the Privacy Screen on iPhone 11.
Open the Settings on your iPhone.
Select the Touch ID/Face ID & passcode option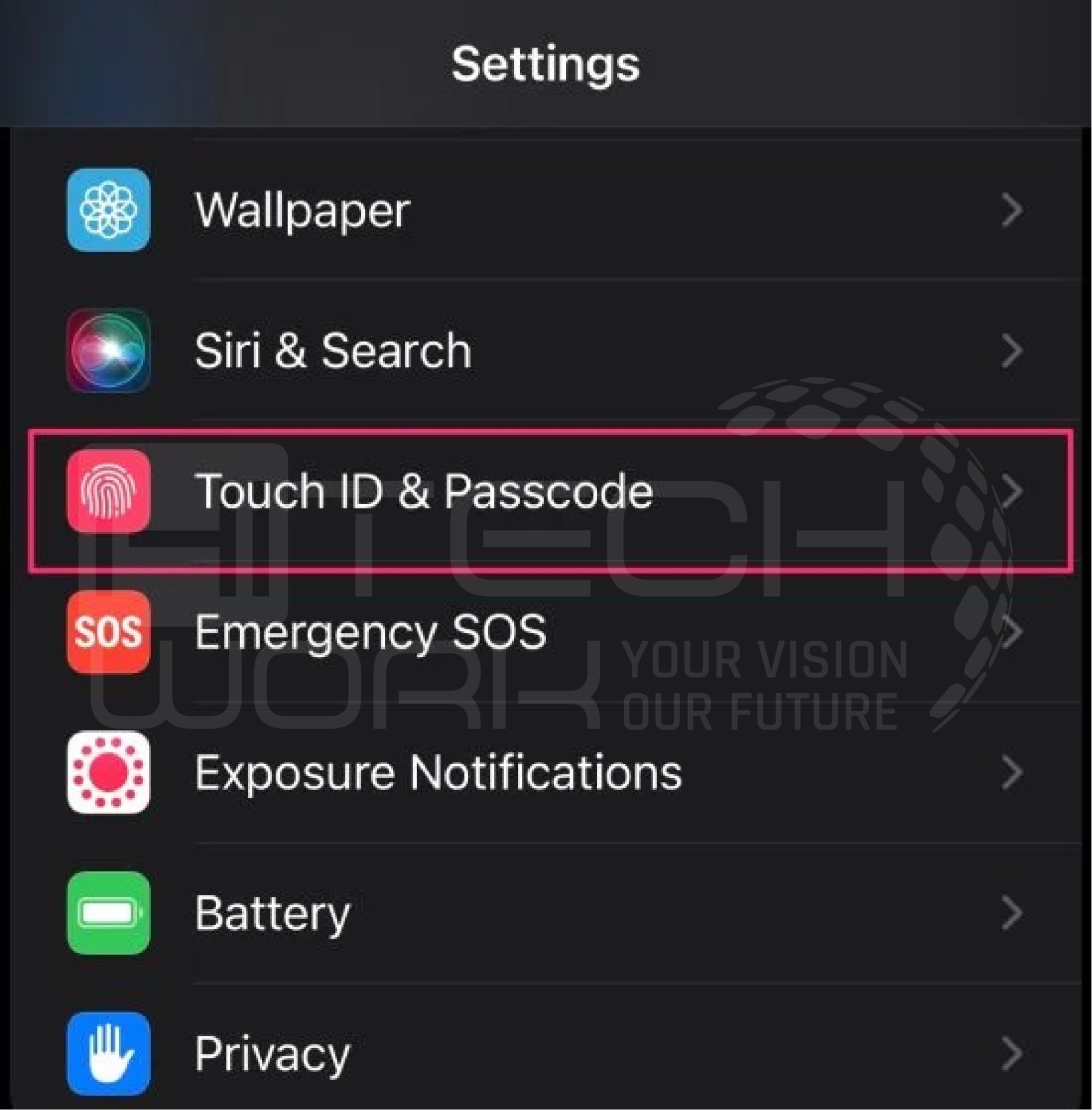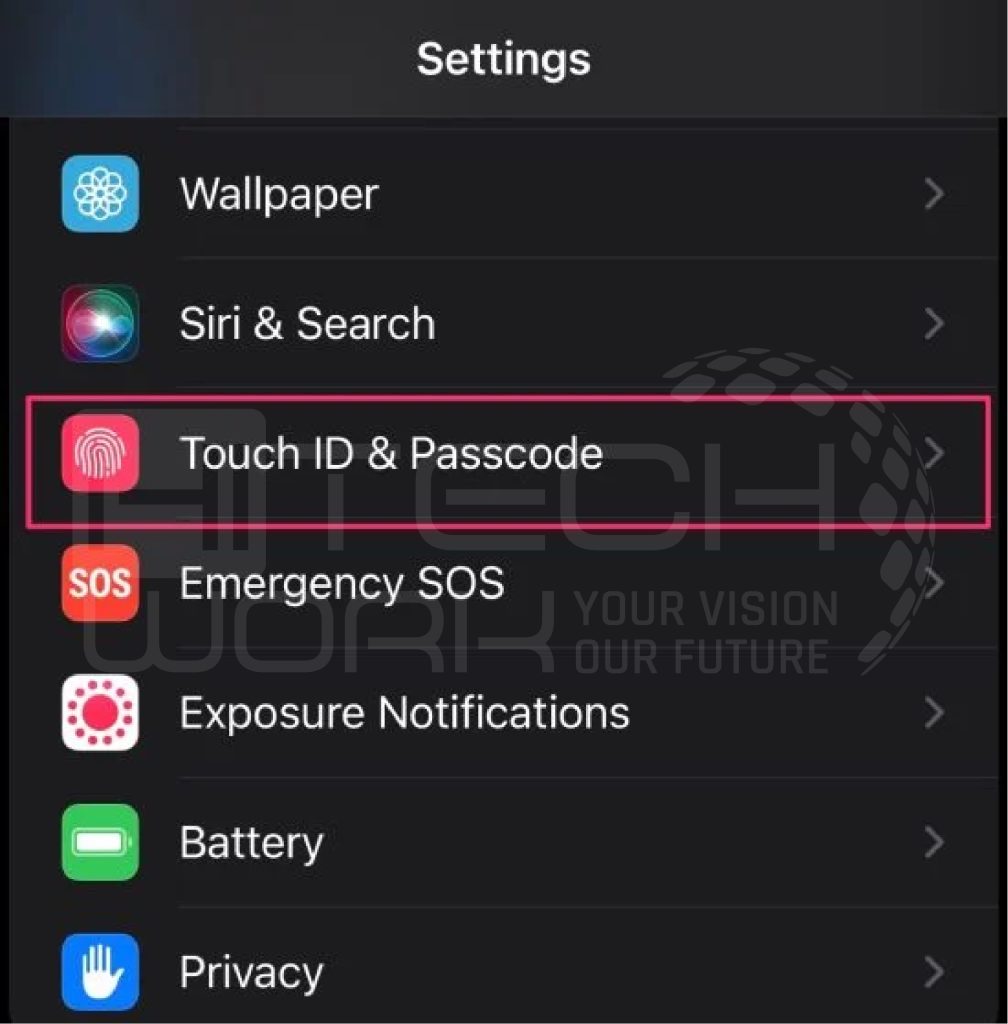 Scroll down through and Tap Turn Passcode On or Change Passcode option.
Enter your Pincode and re-enter to confirm it.
Next, you have to toggle on the iPhone Unlock option from the same page below the Use Touch/Face ID section.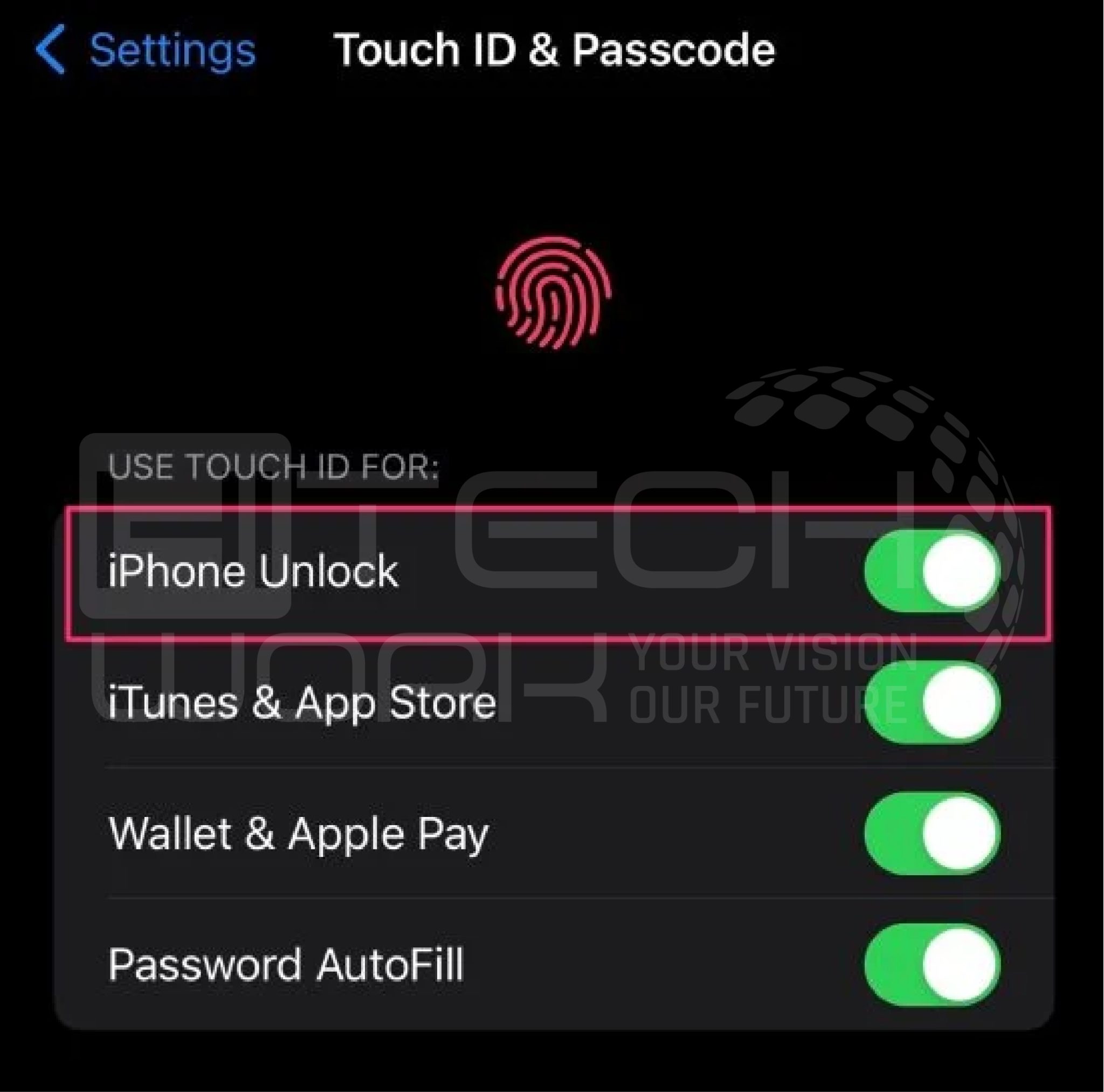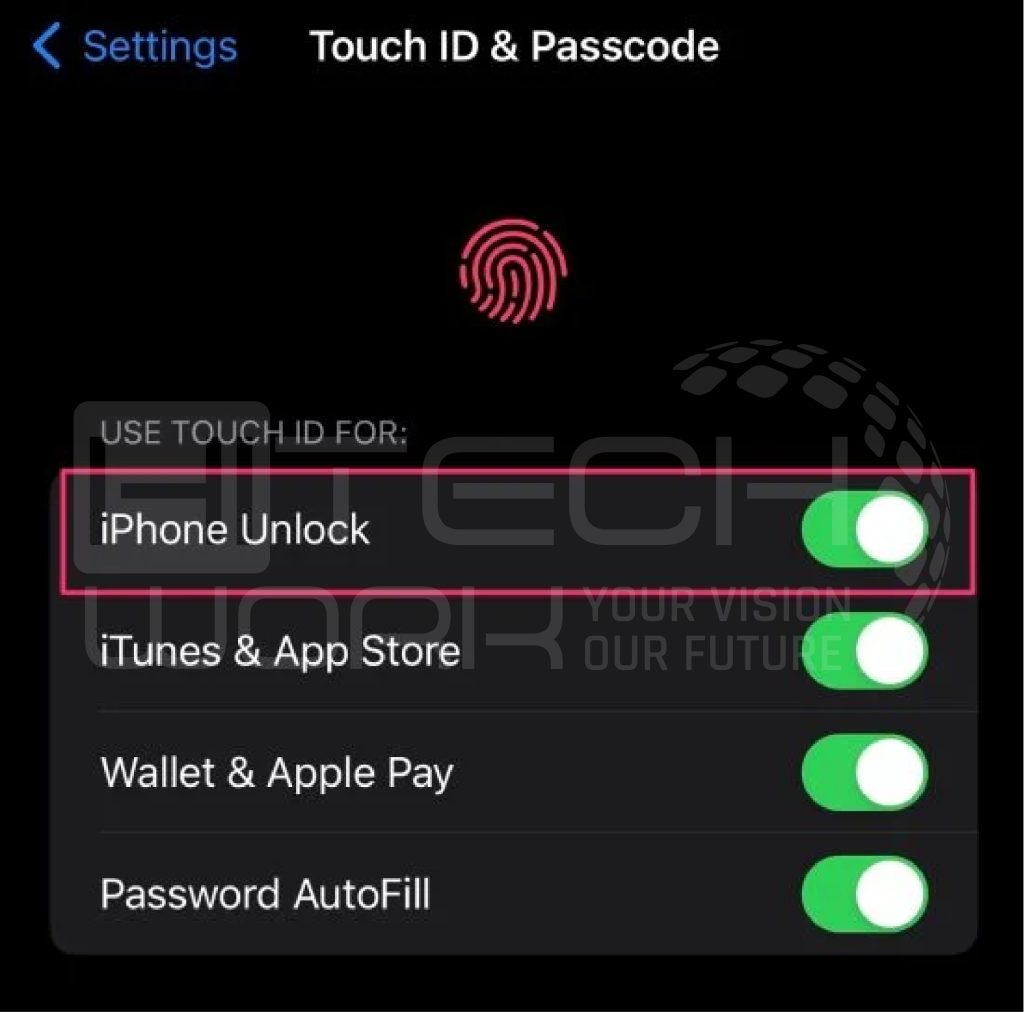 Further, after setting a passcode, you can use Touch ID or Face ID to unlock your iPad or iPhone (depending on your iPhone model).
Keep Your Apple ID Secure
The Apple ID is your account to reach out to Apple services like Apple Music, App store, iCloud, FaceTime, iMessage, and more. When you sign into your account via email address and password, all the payment and security details are stored in it as Apple retains best industry-standard practices to safeguard your Apple ID
Hide Default Apple Apps on iPhone and iPad
Another way to keep your device private is hiding the default Apple apps on your iPhone or iPad, which you can do by enabling the content and privacy restrictions feature.
Using this method is a bit tricky in comparison to locking apps. Because after disabling the default apps from this setting, similar apps won't be visible to you even if you do a thorough search.
On iOS 11 and Previous Versions
Launch the Settings app.
Choose General by swiping down.
Scroll down once more, and then select Restrictions.
Turn it on by moving the Restrictions toggle.
To confirm the Passcode, type in a new password twice.
Enable Screen time Limits
Similarly, activating the time limit on your iPhone can be helpful if you want to set a specific time frame to use certain apps. After the set duration has expired, your iOS device will be locked, and you'll be asked to enter the Passcode to continue using the app. Here's how you can activate screen time limits on iPad or iPhone.
Go to the Settings app from your iPhone.
Tap the Screen Time option.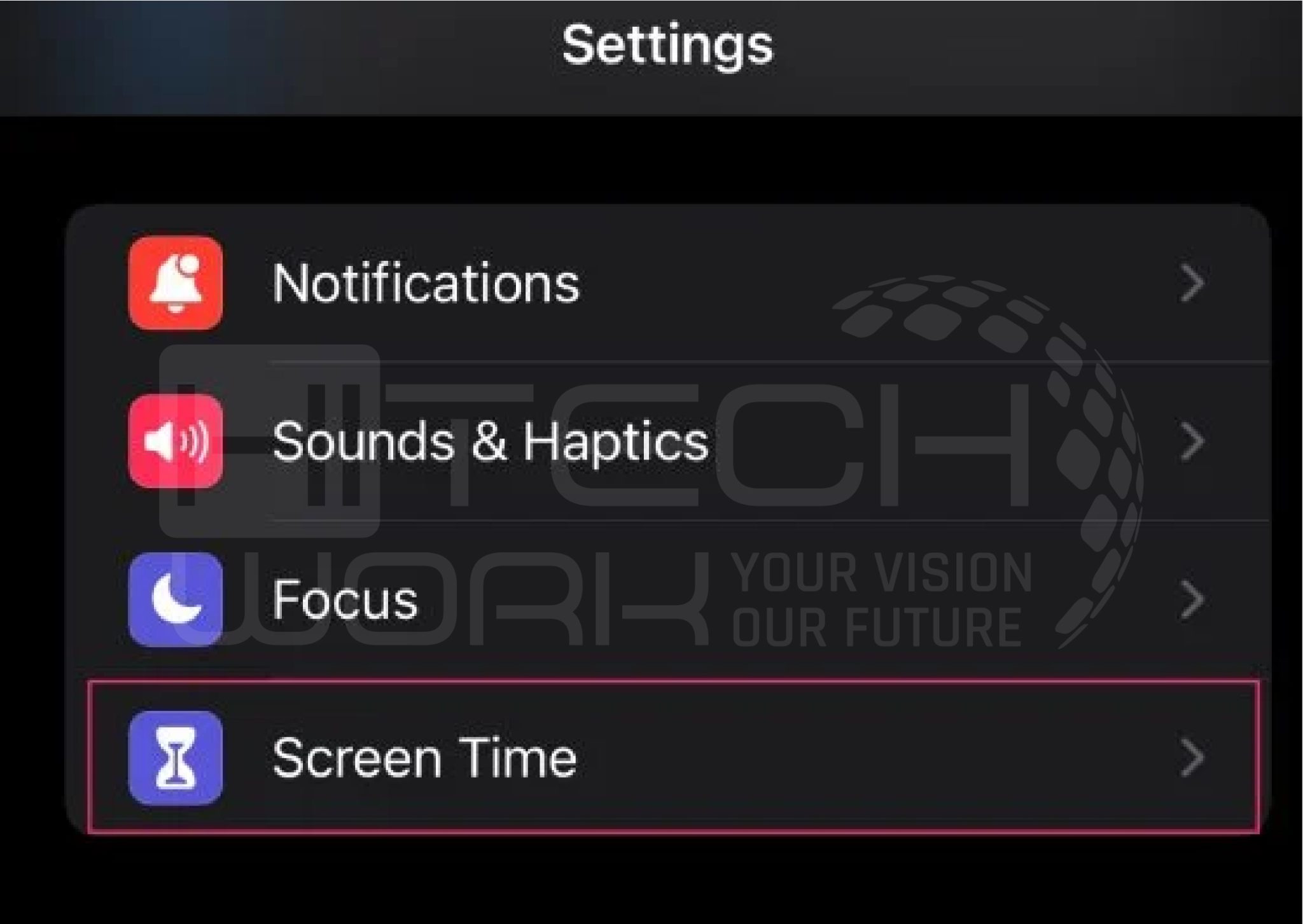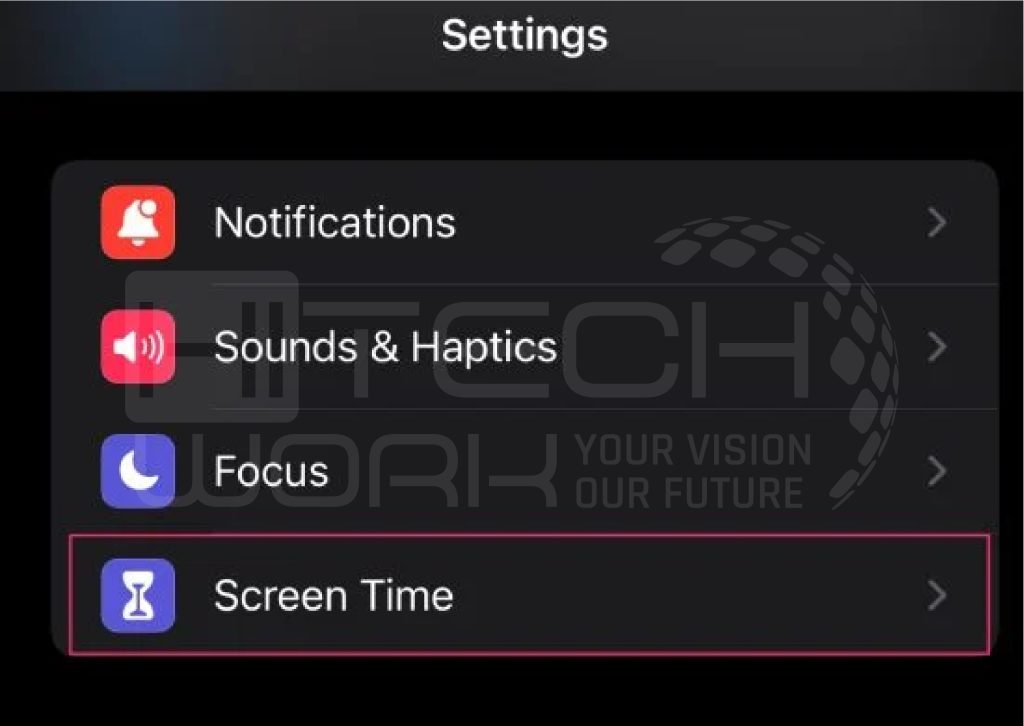 Swipe down and Tap on Use Screen Time Passcode.
Enter the Passcode and re-enter to confirm it.
If you have forgotten your screen time Passcode, you can use your Apple ID to reset it.
You should enter your Apple account password and press the OK button.
Now you have to scroll up and Tap on App Limits.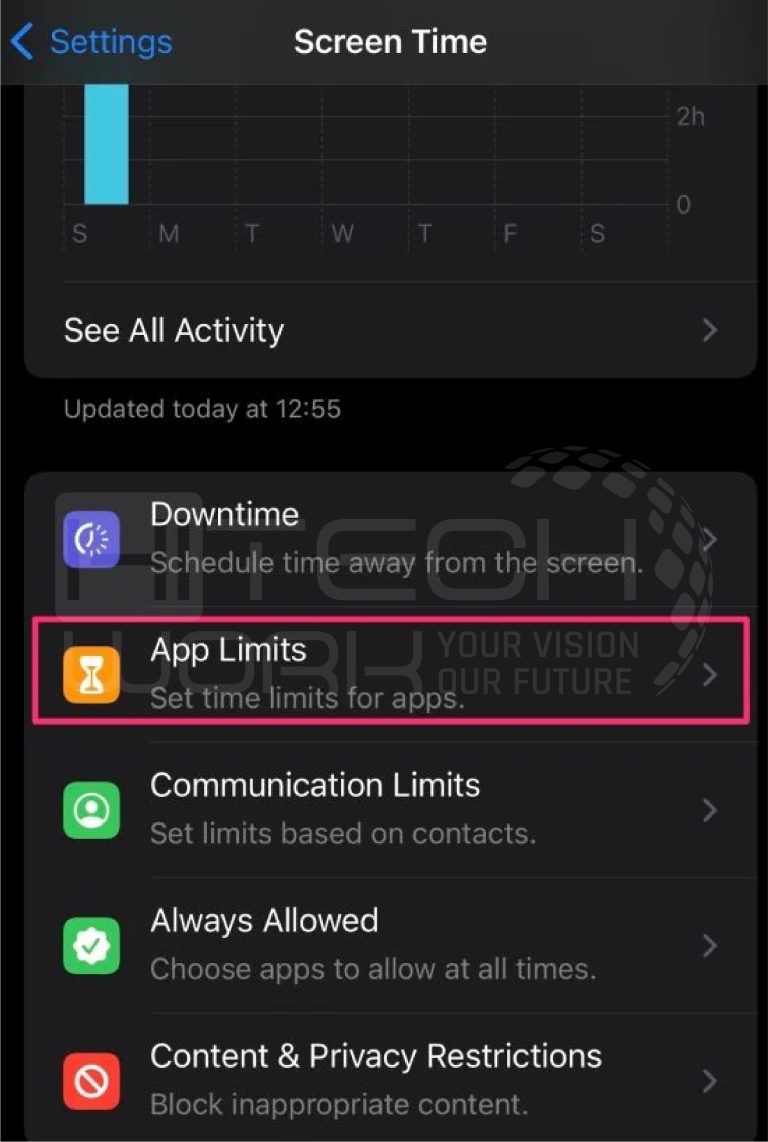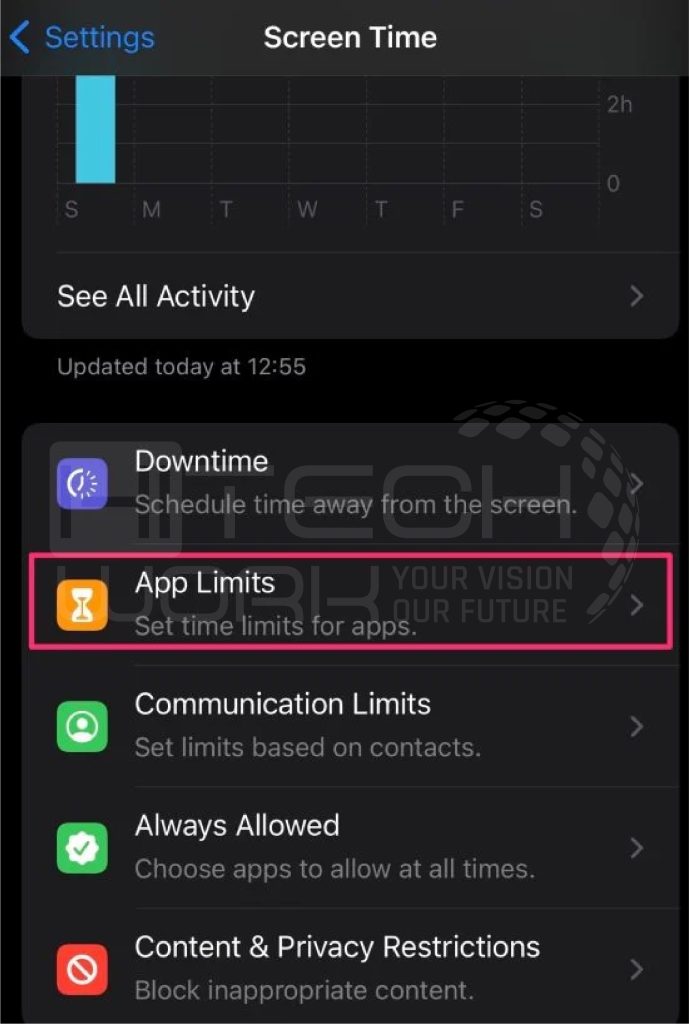 Tap on Add limit option.
Enter your screen limit passcode.
Now, from the category, select the app you want to lock.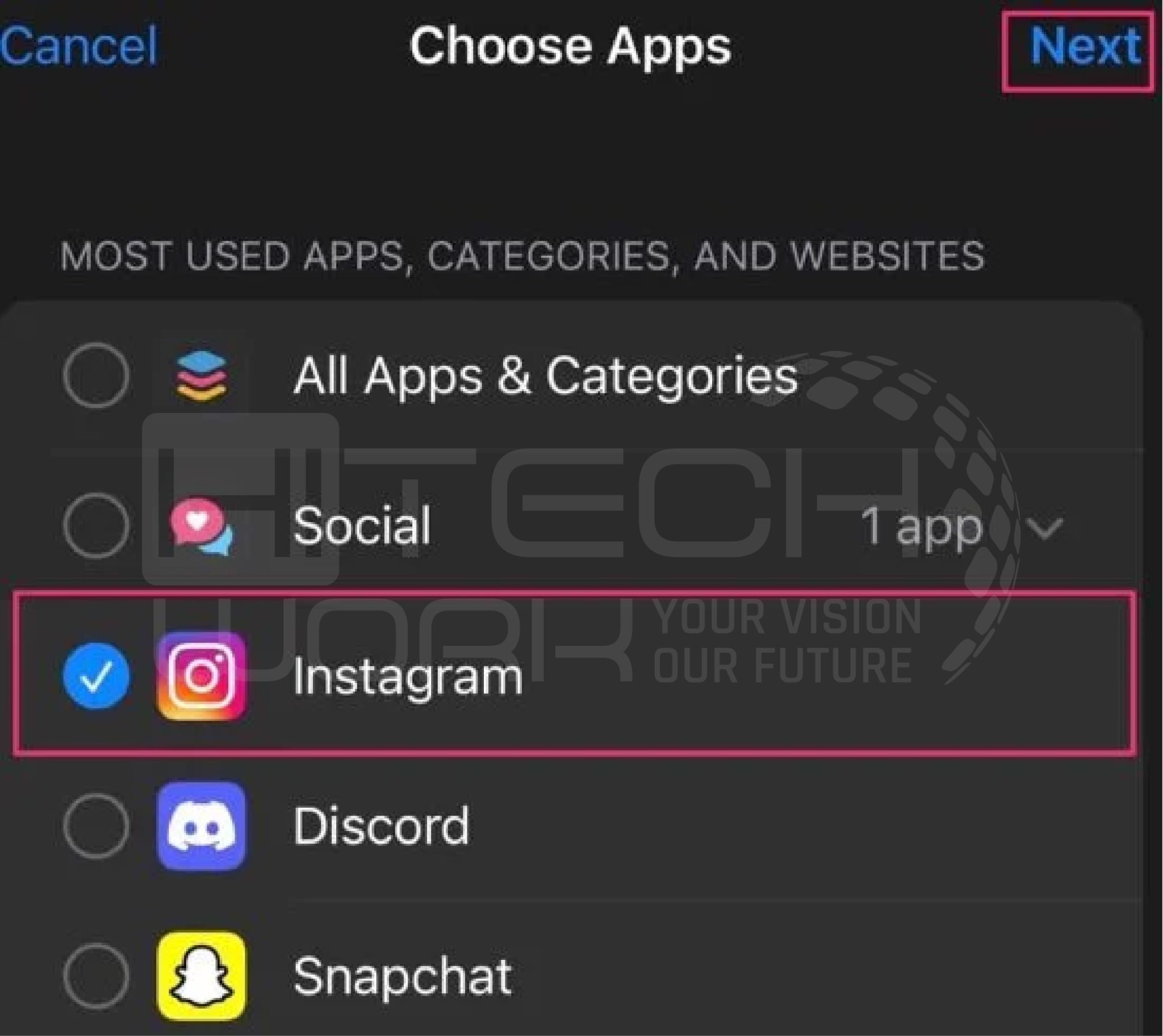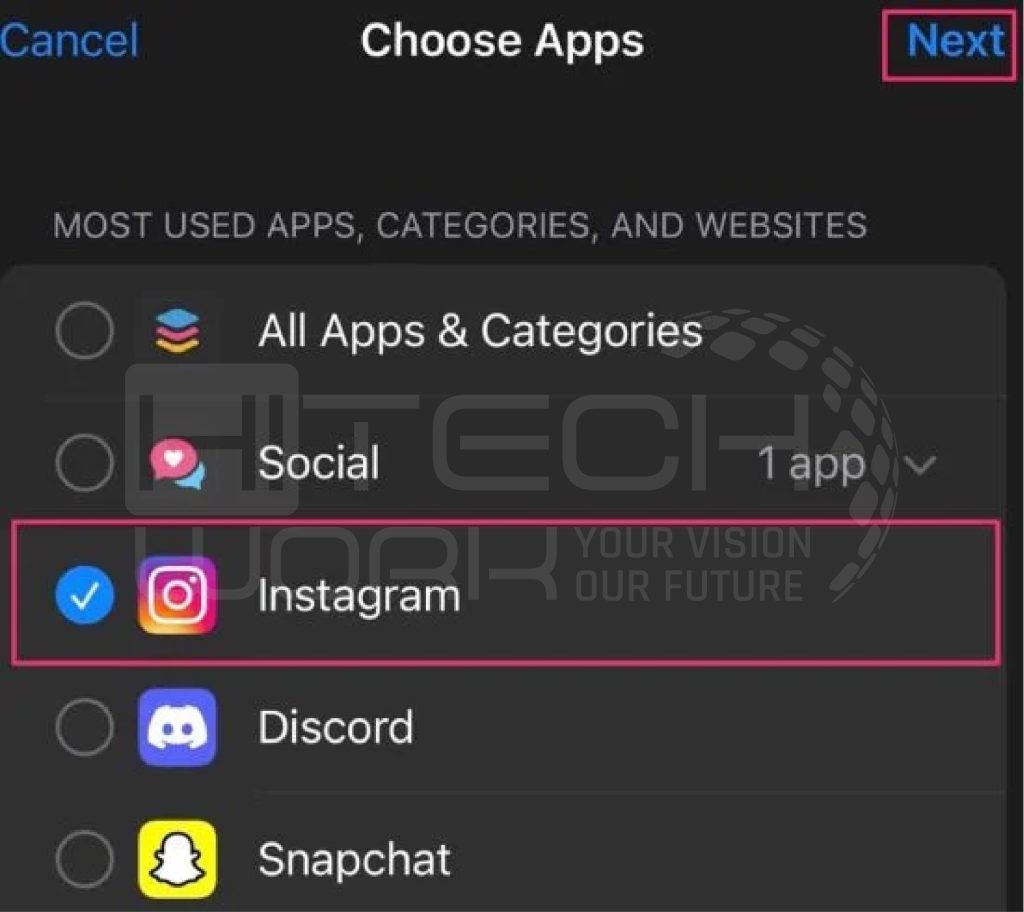 Press on the Next button, and set the timer to 1 minute.
Here, you need to ensure the toggle for Block at the end of the limit is turned on.
Lastly, click on the Add button to make changes.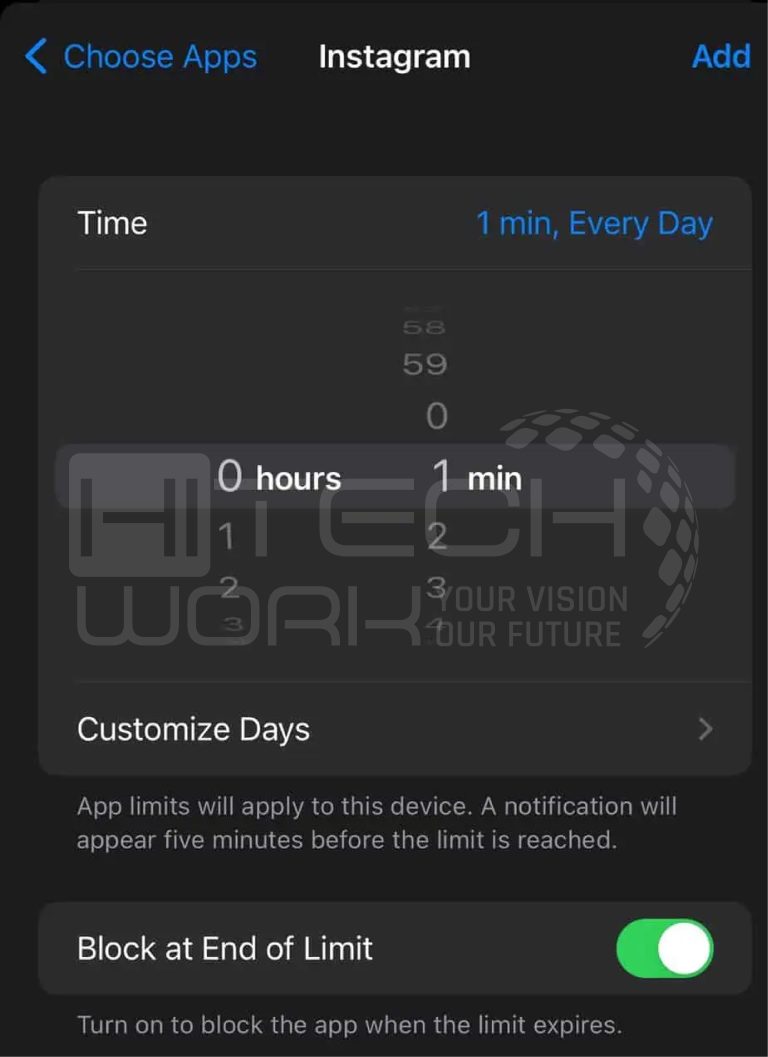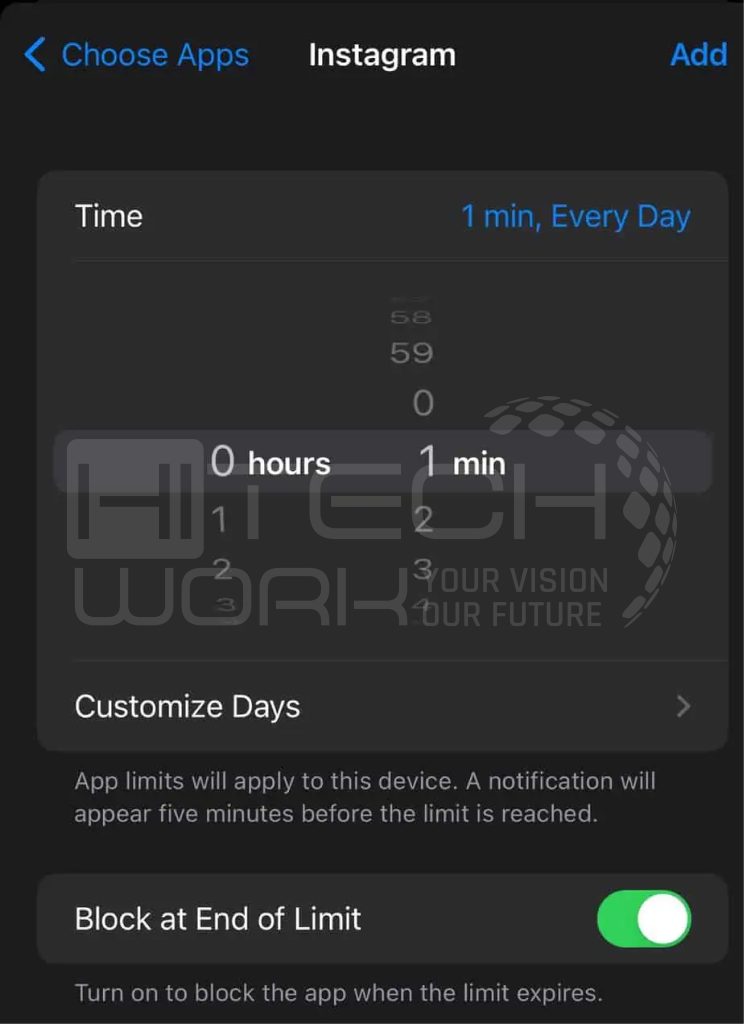 Conclusion
If you find our article on How to Turn on Privacy Screen on iPhone 11 helpful, let us know by commenting below, and you may also ask any question regarding the same topic.