Are you searching for the guide on how to update Kodi to the latest version? You are in the right place. Kodi is free software for managing your local store of movies, television shows, music, and photos. One of the biggest reasons for Kodi to get a huge user base is because of the developers behind this amazing application. These days regularly come up with new updates for Kodi and help to extend the user experience. There was a new latest Kodi update named Leia. The team has released the beta version with major bug fixes.
The reason for this is that every version includes at least some of the following: new features, bugs fixes, stability and performance improvements, and security updates. You're accustomed to updating apps on your iPhone or Android device by visiting your device's App Store and tapping on the "Update" button. Well, Kodi media player doesn't update in the same way, which means that you'll need to keep it updated manually.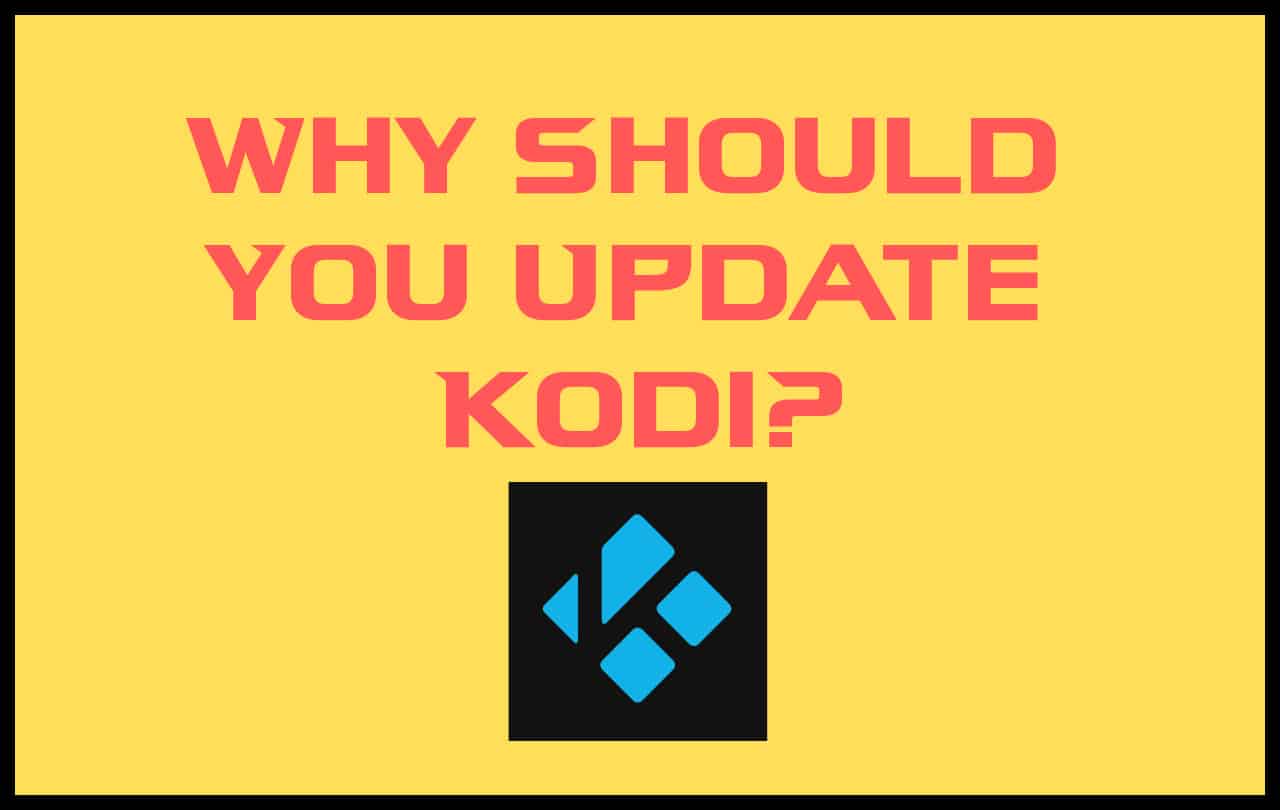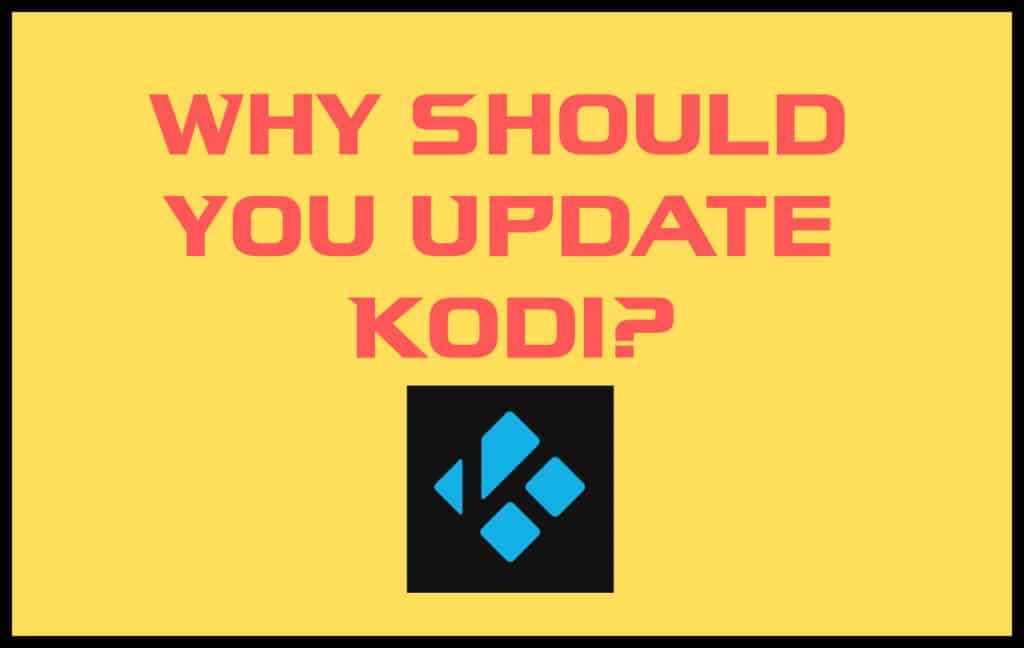 Why Should You Update Kodi?
Well, most of the users are known to update the Kodi media player through the official website. It's the traditional way everyone has been using Kodi for the past few years. When Kodi is updated, the latest version of dependencies is installed. Kodi media player add-ons update to work with these new dependencies and old versions of Kodi are not compatible with add-ons anymore. Starting with Kodi player 17, support for Android 4.4 is no more. If you still have 4.4 and your box is a few years old, it's time to upgrade.
Kodi media player's developers frequently release new updates for the app. In version 18, a lot of backend Kodi player code was standardized to work with each operating system: Android TV, Windows, Mac, Linux, and more. This initially caused some growing pains but is a good thing. It's allowed Kodi developers to take advantage of native Android TV features like lean back suggestions and DRM support.
How to Update Kodi to the Latest Version
Update Kodi on Android
Kodi player is officially available on the Google Play Store. So if you have installed Kodi on android from the Play Store, the update process is very easy. Even if you have installed Kodi media player APK from the official website, you can update the current build to the latest version through the Play store. Open the Google Play Store, search for Kodi, and open it from there.
If there is any new update available of the Kodi media player, it will show an "Update" button. Click on it and the Play Store will start updating Kodi. That's it. Android users rely on the Google Play Store to download and install apps, where their OS does all the heavy lifting. With this said, you can use the Store to update your apps, including Kodi.
Update Kodi on iOS
As with Kodi on a computer, each Kodi for iOS update will need to be installed manually, unless you use the Cydia app store, in which case you can find the latest version there too.
Head to the official Kodi media player website, kodi.tv, and click on the blue Download button in the upper right-hand corner. Scroll down and select your operating system. In the window that pops up, under the Recommended tab, click on the Installer for your operating system. After the installer is done, launch it and install Kodi player like you would any other application.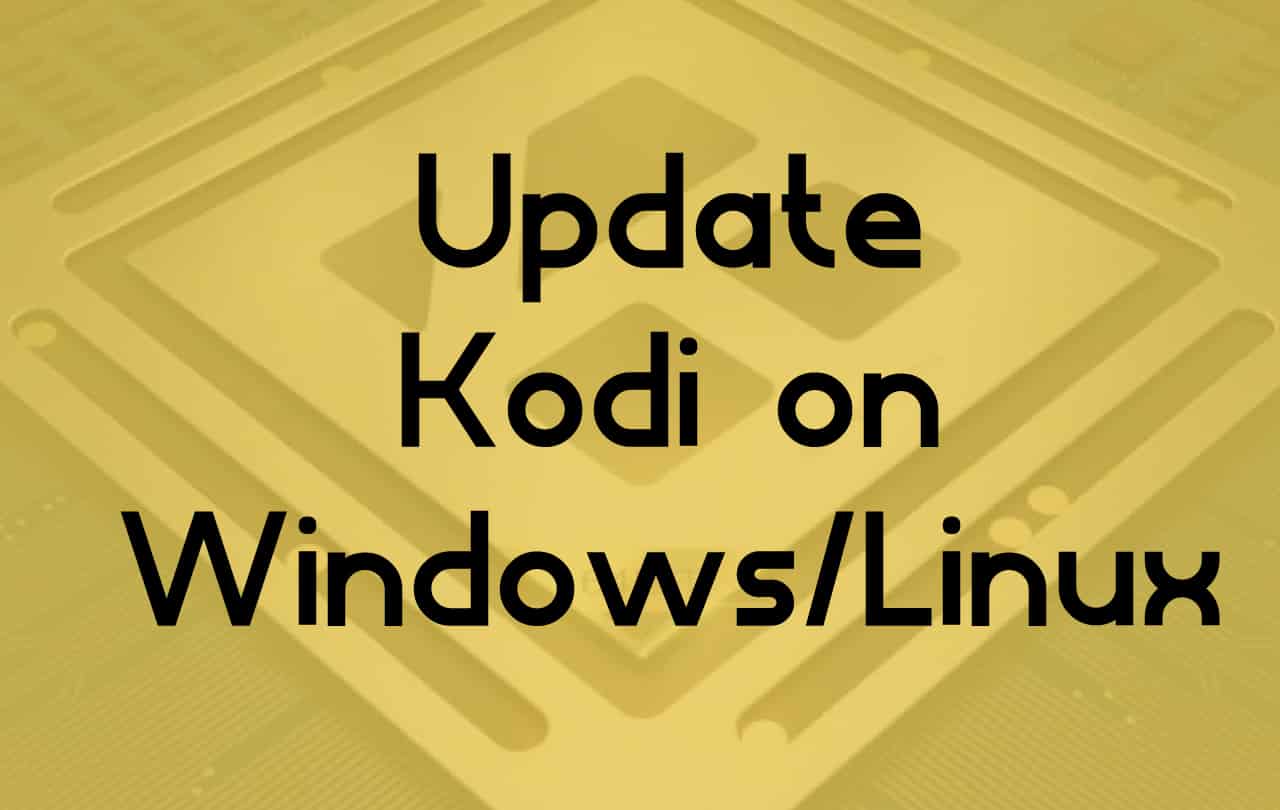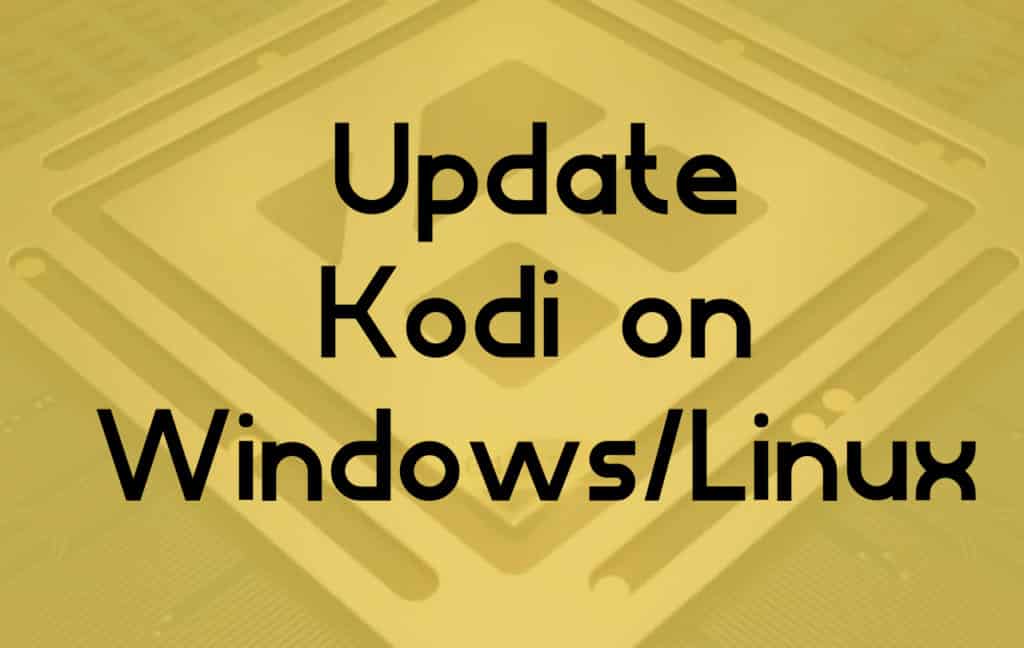 Update Kodi on Windows/Linux
Visit the Site https://kodi.tv download page of Kodi. Scroll down and click the Windows icon. Download 64 Bit File. Kodi media player installation file will be downloaded to your computer. Once the download is finished click on the file to execute it and click next, click on I agree to the checkbox for license agreement.
In the choose components screen leave all the components checked and click Next. Select the destination folder and click next. A popup appears asking you if you want to overwrite the previous installation, click yes, and then click OK. Select a start menu folder, or create a new folder, or check Do not create shortcuts if you don't want to create one and click Install. The file has been updated.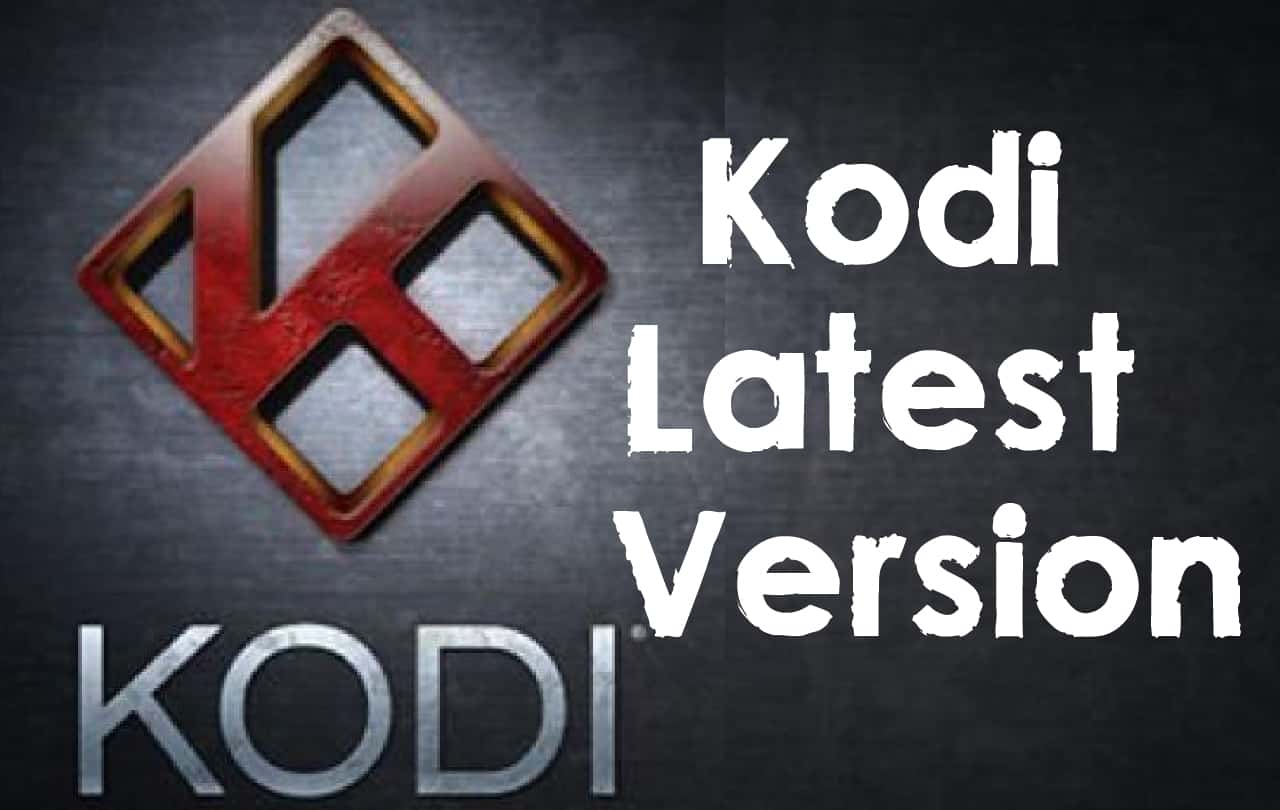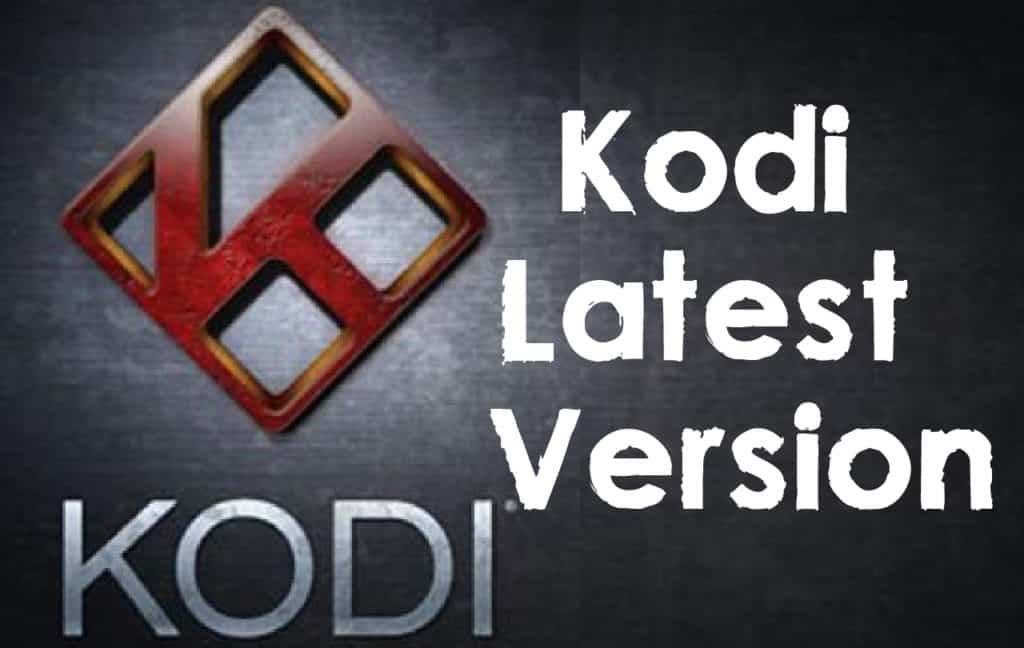 Kodi Latest Version
The latest version of Kodi was released in May 2020. Kodi 18.7 Leia is the current stable and latest version of Kodi.
How to Download Kodi Update on Fire TV Stick
Kodi is totally legal and safe. You can download Kodi from Microsoft Store on Windows 10 and Google Play Store on Android mobile gadgets. These stores do not host any apps without thorough scrutiny. In fact, they would never host an illegal or unsafe app.
The most advanced update available on the date is Kodi 18.8 Leia. So, we will download the updated app on your Amazon Fire Stick device.
1. Go to the Fire Stick Search menu and type "Downloader" and click on the name when it rises in the search suggestions.
2. Follow the on-screen instructions to download & install "Downloader." Once it is installed, open it.
3. On the right-hand side, click the http:// field
4. A pop-up keypad box will open. Enter the URL as https://www.firesticktricks.com/kapk,  Click GO
How to Update Kodi 18.8 Leia on Firestick/Fire TV
Now that we have downloaded the most developed Kodi 18.8 update file on your FireStick. Let's begin with the final step of installing the new Kodi update on FireStick.
1. Once the update file is downloaded to the device, click "Install".
2. Wait for Kodi APK to install.
3. When the "App Installed" message is displayed, it indicates Kodi has been updated on FireStick.
4. Congratulations! The Kodi app on Fire TV Stick has been updated to the newest version. To test the new update, launch Kodi, go to Settings > System Info and see the Kodi version on the right bottom of your display.
FAQ's Section
Q: Is Kodi a free app?
A: Kodi is a free, open-source software media center. It runs on pretty much any platform, including Android, iOS, Windows, Linux, and macOS.
Q: Can you install Kodi on your phone?
A: Now Kodi player can be installed on an android phone or tablet, and play the same media anywhere bandwidth is available to stream content. Kodi Krypton should install on any android mobile phone or tablet that has at least Android 5.0 Lollipop or higher installed.
Q: How do I put Kodi on my Android TV?
A: Open your Android TV Box and go to the google play store application and open it. Go to the search bar and search for Kodi. Click on install and the download will start immediately. Go back to the menu and launch the Kodi media player application that has been installed. You can then start enjoying Kodi.
Q: Why is Kodi so popular?
A: Kodi Media player has gained a lot of popularity in the recent past, thanks to its ability to instantly transform your device into a media center. Kodi Media player not only plays media from the local storage, but its real power lies in facilitating online streaming through various add-ons.
Q: Why do people use Kodi?
A: Kodi player provides access to streaming media content, including videos and music, and it offers a way to store and watch that content around the home. Better yet, it works across just about every major OS and across hundreds of devices.
Conclusion
So we have provided alternate methods that you can use to update the latest version of Kodi on any of your devices. So far, I like the way Windows is shaping up and how Microsoft Store has upped its game lately. These are the easy tutorials on how to update Kodi on Windows, macOS, FireStick, Android, and iOS platforms.
If you liked the article or want to share some tricks for updating Kodi, share your Valuable thoughts and Suggestions in the comment box section below. We will see what more we can do to help you.