With NVIDIA's low latency mode, you can enjoy the fastest input response in your games. It's available via the graphics driver. In the NVIDIA Control Panel, the NVIDIA low latency mode is available for all NVIDIA GeForce GPUs. GPU renders frames queued by the Graphics engines, which are then presented on your system by the GPU.
The NVIDIA Control Panel's Maximum Pre-Rendered Frames feature was used for several years in the NVIDIA low latency mode. With Low Latency mode enabled in the NVIDIA Control Panel, you can keep the render queue frame count low.
What Is Meant By NVIDIA Low Latency Mode?
GPUs render frames for graphics engines, graphics engines render them for the PC, and then the PC displays them. NVIDIA reveals that this feature builds upon a feature that has been part of the Control Panel for over a decade, Maximum Pre-Rendered Frames. In this way, you kept the rendering queue from becoming too crowded.
Frames are submitted to the render queue just before they are needed by the GPU in Ultra-Low Latency mode. According to NVIDIA, this is just time frame scheduling. NVIDIA claims it will reduce latency by up to 33% by using the Maximum Pre-Rendered Frames option even further.
All GPUs can be used with this. However, it only runs with games running with DirectX 9 or DirectX 11. NVIDIA graphics drivers are not responsible for queuing frames in DirectX 12 and Vulkan games, which means the games decide when to queue frames.
Should I Use NVIDIA Low Latency Mode?
Low latency mode has no negative impact, but the feature has a massive impact when your game is GPU bound. And frame rates are between 60 & 100 FPS, allowing you to take the responsiveness of high-frame rates gaming without reducing fidelity.
Alert: this may reduce your FPS.
However, Nvidia's low latency was intended to give users a faster game input response. Usually, the graphics engine queues frame for the GPUs to render. Then the frames are rendered for the PC, which shows them to you. As a result, you will see the gameplay much smoother and more enjoyable.
Hence, you can allow this feature for all NVIDIA GeForce GPUs. But it only works if your game runs DirectX9 or 11.
Advanced Latency Optimization For PCs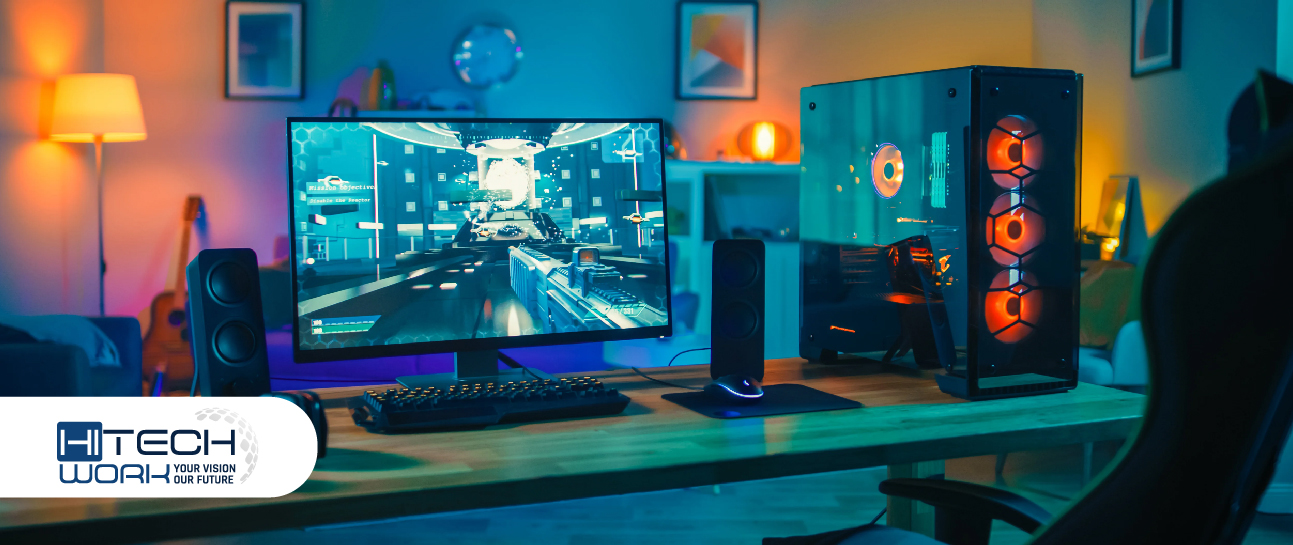 Using MSI mode, GPU cache writes combining, process scheduling quantum modes, interrupt CPU affinity, processor idle states, and IRQ sharing can also reduce latency.
However, we would suggest testing it on your system to experiment to find which modes help your configuration!
The different settings do not conflict or complement each other. Our upcoming article will look deeper into each of these tweaks and provide some advice on how to experiment.
Optimize The Display Latency
Turn on the maximum refresh rate: Verify that the maximum refresh rate is set on your display. Reduced scan-out latency is achieved with a higher Hz.
Open the NVIDIA Control Panel -> change resolution -> refresh rate to verify you're running at the highest refresh rate your display can offer. Your refresh rate should be set as high as possible. The maximum refresh rate might require changing your resolution to the native resolution.
Enable some overdrive: For faster pixel response time, use moderate overdrive. As a general rule, we recommend starting at the first level of overdrive, which is the "normal" setting for most monitors.
On the on-screen display of your monitor, you can find this setting in its settings menu. It is important to weigh out the benefits of overdrive with any distractions it might cause.
How To Turn-On The Ultra-Low Latency Mode On Nvidia?
For this feature to work, you'll need NVIDIA's graphics driver version 436.02 or newer. The latest graphics drivers can be downloaded directly from NVIDIA's website or through the GeForce Experience application. Follow the detailed guide below to enable the Ultra0Low latency mode on Nvidia GPUs.
Final Words
There are several benefits of ultralow latency mode and you can enjoy a smooth gaming experience with no lags in the game at all. The benefits are uncountable when you get this thing done. The method is quite simple and anybody can do it anytime.
Editor's Recommendation