Roblox Pet Simulator X Codes can excite game fans while acquiring free diamonds and coin boosts. You must be wondering about the Roblox Pet simulator X. Then, let's briefly learn it.
What is Pet Simulator X all about?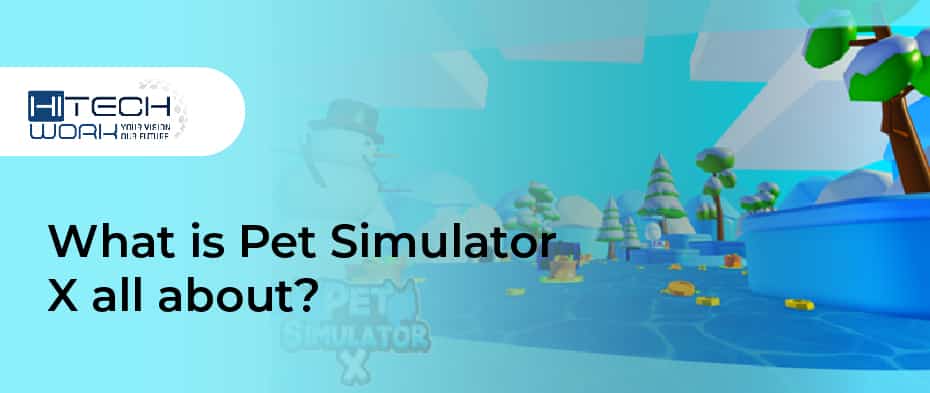 Pet simulator X is the Roblox trending game competing against the fascinating Pokemon game. It lets you buy eggs and hatch pets once you've cultivated your pet collection. You will meet a plethora of endearing pets, ranging from adorable kittens and puppies to mystical dragons and unicorns.
With this exciting collection, you will obtain fascinating pets that are difficult to obtain without spending an extravagant amount of gold coins. That's where you need our codes. (cozumelparks.com) Sometimes you get the chance to hatch a lamb or even alien parasites, which can sometimes be worth your attention because of their cute appearance. In the event of a pet simulator, you will be ecstatic to receive all of the free coins and gems that you have always desired.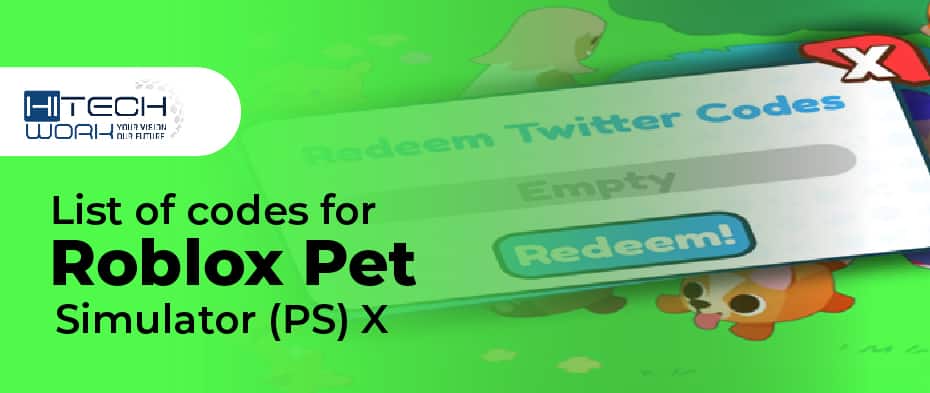 List of codes for Roblox Pet Simulator (PS) X
We intend to explore the handful of collections developed in Jan 2022. The updated code list with the redemption of diamonds, coin boost, and extra free items will set your Roblox adventurous journey on a roller coaster ride. However, you can even grab a lot of benefits as you increase your game tactics to include such assortments of coins or diamonds.
Do you want to get more pets quickly? Then the codes will assist you in boosting your hatching eggs and tracking down elusive pets such as Techno Cats and Blimp Dragons. By keeping you constantly aware of all the updated codes once they are released, we will help you get through them once you get them.
Active PS X Codes
404roblox – Code for x8 Triple coins boosts (Latest)
Recent Expired Codes for PS X
Some of the given codes were actively available during the holiday period. However, you will find it expired now if you want to redeem your gems and diamonds. We, therefore, intend to update regularly as new codes arrive to save your treasures.
santapaws – 3 Triple Coins Boosts
xmas – 5M Gingerbread
1Mfollowers – 5 Triple Coin Boosts
happyholidays – 3 Triple Coin Boosts
tonsofcoins – 3 Triple Coin Boosts
Expired Codes for PS X
The following is the expired codes list for Pet Simulator X that you can avoid if you want to redeem your diamond or coin boost in the Roblox game.
Release – 1k Diamonds
DiscordDiamonds – 10k Diamonds
Super25k – 5,000 Diamonds
Lucky50k – Super Lucky Boost
Triple80k – Triple Coin Boost
Easy125k – Super Lucky Boost
EzDiamonds150k – 10k Diamonds
MoreCoins180k – Triple Coin Boost
Ultra225k – Ultra Lucky Boost
SuperUltra1 – Ultra Lucky Boost
FreeDiamonds0 – 5k Diamonds
Back2Back – 8k Diamonds (free)
blamedavid – Triple Coin Boost
morecodes3 – Ultra Lucky Boost
big1234 – Triple Coin Boost
Underworld – 13k Diamonds (free)
plaid1234 – Triple Coin Boost
Clouds – 2 Triple Coin Boosts
halfamillion – 10k Diamonds
TripleCoins999 – Triple Coin Boost
anothertriple – 2 Triple Coin Boosts
morecoins4u – 2 Triple Coin Boosts
700kDiamonds – 25k Diamonds
steampunkpets – 25k Diamonds (triple coin boost)
easyboosts – Triple Coin Boost
halfamillion – 3 Triple Damage Boosts
VoiceChat – 2 Triple Coin Boosts
Triple800 – Triple Coin Boost
Triple275k
FirstUpdate – boost coin
pumpkin333 – 20k Diamonds
sorry4thewait – Triple Coin Boost
bandsundrbidn – 30k Diamonds
its1million – 100k Diamonds
alienpets – 2 Ultra Lucky Boosts
yaydiamonds2 – 50k Diamonds
Yaydiamonds – 50k Diamonds
1billion – 5 Triple Coin Boosts
happysaturday11 – 3 Triple Coin Boosts
1mplus300k – 2 Ultra Lucky Boosts
im2lucky – 3 Ultra Lucky Boosts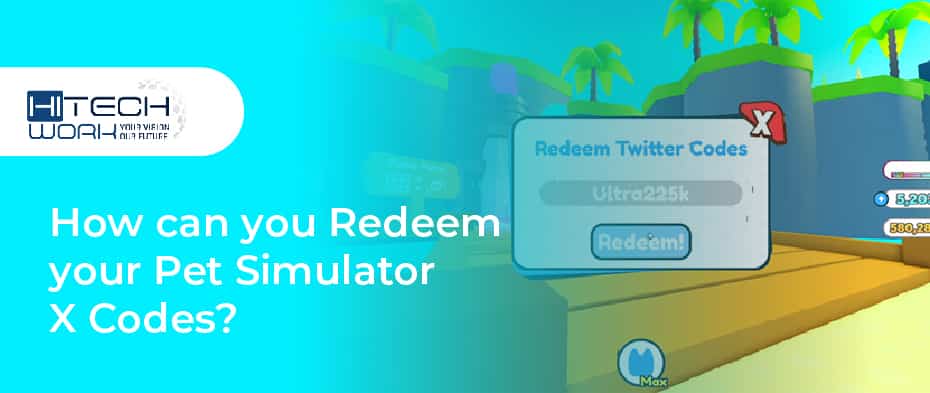 How can you Redeem your Pet Simulator X Codes?
Pet Simulator X codes have a straightforward way to redeem your Gems and Jewels collection.
First, click on the Pet button available at the bottom of the screen. It will then pop up the new Window.
Next, click on the 'Exclusive Shop.'
Then, press on the 'Redeem Game Codes' It leads to enter your activation code in your redeem code box.
Lastly, you can click submit to activate your RedeemCode.
Be careful to click on the "Redeem Exclusive Pets" accidentally. To be more specific, this option means in-game Plushies rather than codes redemption for your desired items.
Conclusion
Pet Simulator X is currently one renowned Roblox game, wrapping up on the codes list. Additionally, with hundreds of thousands of game-loving fans, each player loves entering into the aura of Roblox. However, It certainly offers challenging competition. Consequently, you can sign in every day to unlock the new pets variations. Moreover, you can even crack and hatch your pets within the collection of rare pets. So, enjoy your interaction with other players with a regular update on upcoming events, eggs, and pets.