Today, there are  several hackers trying to extract your personal information and harm you. As far as the organizations are concerned, these hackers can get confidential data and bring down your entire business in just some hours/days. The growing rate of cyber-crimes and attacks has led to an increase in the demand for cybersecurity experts.
These experts undergo cyber security training and gain the necessary knowledge & skills to bring down these hackers through ethical hacking.
Amid the pandemic, remote businesses became extremely vulnerable to attacks. Be it a small business or large, one needs to take care of its confidential data. This is the main reason why cybersecurity experts are needed! Whether you have a business or you are a cybersecurity expert, it is best to stay updated regarding cybersecurity trends.
In this article, we will be talking about some cybersecurity trends that you need to know! So, let us begin!
Latest Cybersecurity Trends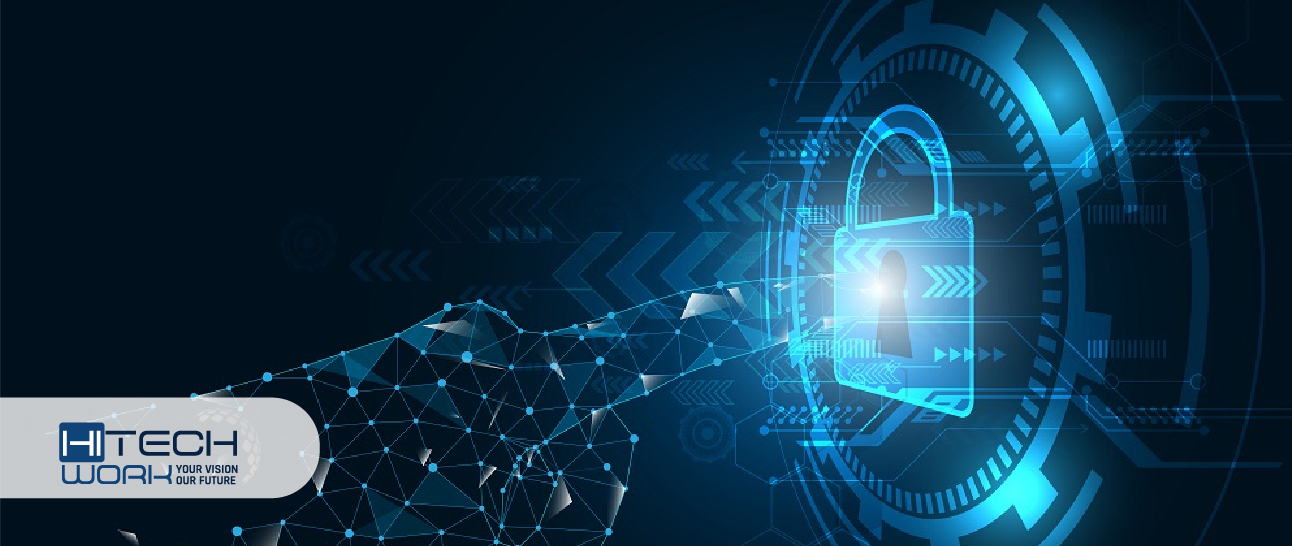 Cyberattacks are the fastest growing crimes on a global scale. Many organizations and companies incur financial losses due to such attacks. When the confidential data of a company is compromised, there are a lot more damages along with financial losses.
Many cyberattacks are majorly targeted at small businesses because such businesses do not have sufficient measures to protect themselves. This being the case, here are the top cybersecurity trends that every business owner and cybersecurity expert must know!
User Awareness
As cyber-attacks and cybercrimes are growing, many businesses need to take major steps to strengthen their security measures. Cybersecurity awareness is important to prevent hackers from getting hold of data. To overcome this situation, many companies are implementing firewalls and IT protocols. Cybersecurity awareness can help prevent the onslaught of threats and attacks. Many companies have begun implementing the use of web-based methods along with visual aids to spread user awareness. Companies are also focusing on creating policies that focus on how employees handle and share data and information.
Phishing Threats
Phishing attacks are one of the most pervasive security threats in the IT sector. Many companies and individuals often fall prey to phishing emails. Today, cyber-crimes and attacks have become advanced, still, such emails and URLs are prevalent. According to the sources, in the year 2020, there were more than 60,000 phishing websites, wherein every one out of eight employees fell prey! Looking at such growing numbers, companies are now investing in comprehensive security measures, thereby making employees aware of such sites and links that they share unknowingly.
The Growing Potential of Artificial Intelligence (AI)
With artificial intelligence being introduced in market segments, cyber-crimes can be reduced! This technology with a combination of machine learning has brought a tremendous change in cybersecurity. Artificial intelligence has been the backbone of automated security systems, threat detection, face detection, etc. AI is ever-evolving! It is used to develop smart malware and attacks to bypass the IT protocols for controlling data. Artificial intelligence helps in detecting attacks and threats that can predict further attacks and notify the users of data breaches immediately.
Cloud is Vulnerable
Many organizations are being created on the cloud. While the number of companies is increasing, there is a need to constantly update, monitor, and safeguard the data from leaking. Although cloud applications like Google and Microsoft are fully equipped, still, cyber-attacks can take place because the users can fall prey to phishing attacks, malware, malicious emails, etc.
Machine Learning (ML)
In cybersecurity, machine learning is constantly growing and is now becoming more proactive. With machine learning, cybersecurity is becoming simple, effective, and less expensive. ML has rich datasets that help in developing data and patterns. In this way, one can anticipate an attack made. Machine learning heavily relies on sophisticated datasets to produce algorithms. Implementing machine learning allows the cybersecurity systems and experts to analyze threat patterns and stay updated  on the cyber criminal's behaviors. This helps in the prevention of similar attacks in the future.
GDPR Compliance
The General Data Protection Regulation (GDPR) is one of the most essential developments in cybersecurity. GDPR has a direct impact on security systems and this is the reason why it imposes security laws on the Union Nations. This eliminates the risk of a data breach as GDPR provides consistent protection of data, be it of consumers or a company.
But many companies have still not become GDPR compliant. Nonetheless, organizations around the world are gradually changing and restructuring themselves to comply with the new laws.
IoT is Quite Vulnerable
Security issues seem to be a never-ending problem. In such a situation, IoT devices are the most vulnerable to attacks. Computing devices into IoT helps in receiving and sending data over the internet. As IoT connects the physical and virtual worlds, the intrusions and attacks also increase.
Today, IoT devices are having vast opportunities for businesses as well as cybercriminals. Thus, IoT is quite vulnerable and it is high time that authorities took measures in such cases. If nothing is done, the attacks will keep on increasing!
Financial Services Attacks
The financial services sector is another industry facing cyber threats on a daily basis. Phishing attacks are prevalent in the financial sector, but it is no longer just via emails. Phishing nowadays is done through social media and other platforms. It is one of the top cybersecurity trends in financial services. Apart from phishing attacks, other threats faced by banks, insurance companies, etc., include data breaches, malware, and cyber-attacks. Financial sectors are more prone to cyberattacks as compared to other sectors.
Targeted Ransomware
Targeted ransomware is another cybersecurity trend that cannot be ignored. Many developed nations rely heavily on software to run their daily activities. The ransomware targets are focused on extracting personal information and threaten to publish it unless a ransom has been paid. Many developed nations fall prey to such attacks, wherein the patient's data is stolen and the authorities are threatened to publish it publicly unless some money has been paid off.
Sometimes, even after the ransom has been paid, the attackers still publish the data and there is no end to it. The same cycle is repeated after and after! Thus, targeted ransomware is one of the most malicious attacks in cybersecurity.
Insider Threats
Human error is still one of the major reasons for cyber-attacks and data breaches. Intentional or unintentional loopholes can bring down an entire organization. According to reports, it has been seen that 34% of the cybersecurity attacks were directly or indirectly made by employees. Thus, it is essential to be more aware of the company premises to protect and preserve data in every way possible!
The cybersecurity trends will make organizations take strict measures in protecting their data. It is essential to secure the financial and infrastructure sector because they both are essential in cybersecurity.
A candidate beginning to pursue cybersecurity can begin with infrastructure security. It will be a great choice to start their training in order to become certified cybersecurity professionals. The experience & optimally skilled experts in this field are paid pretty amazing compensations in the IT (Information Technology) Industry.
Apart from gaining knowledge about cybersecurity tools and techniques, practical training is also essential. Cyber Security training will provide candidates with hands-on experience to function accurately in the organization. The training will also help the candidates stay updated and aware of the new cybersecurity trends arising now and then! Always remember – the key to becoming a successful cybersecurity expert is to gain theoretical as well as practical knowledge along with having some technical skills!