We spend a lot of time checking our emails daily. We usually do this by using the browser but, what if you can use a desktop email client for windows that can help you manage your emails would be awesome.
By using a Free email client for windows the email management becomes pretty easy. The reason for this is you can integrate any kind of email into one email client for quick and easy access. The email programs which we are going to discuss today are easy to install, productive and the favorite apps of many people across the world.
To find the Best windows email client we researched and studied various windows email management software. In this article, we will discuss the best desktop email clients to use in 2023.
1. Thunderbird Desktop Email Client
Thunderbird email client is very flexible. However, thunderbird mail is one of the best desktop email clients out there on the internet. With Thunderbird email, you can download and store emails locally, manage server settings, and scheduled backups. Thunderbird windows email clients also offer security features like end-to-end encryption for email security. You can integrate Gmail in thunderbird for managing Google emails from the desktop email client.
You can also customize Thunderbird email software themes are customizable. The thunderbird download can be done for windows from the thunderbird official website.  Thunderbird is surely the best free email client for Windows users. Using thunderbird you can download all emails free of cost because this email client is free of cost.
2. eM client: Best Mail App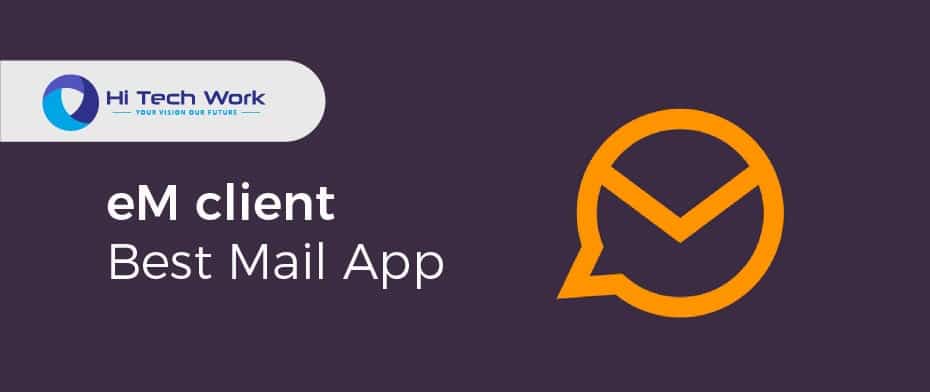 eM client windows mail client and it is the thunderbird alternative for Windows users. eM Client can be downloaded free of cost from the official website of the eM client. Its modern and attractive UI is a very interesting email application to use. eM client offers a whole bunch of themes and customizable.
As far as the email interface is concerned, the layout out of the eM desktop email client is simple and easy to use. You choose where to fit messages in the interface, at the bottom, left or right, or turn messages off. Common actions of messages like a reply, archive, forward buttons are located at the top.  There is another amazing thing you can do is add, delete and rearrange any of the actions just by using right-clicks. The emails are shown at the right where you can view different email clients.
The reason why eM client free is considered the best email app for pc is that it is customizable. To edit the themes go to Settings, Appearance, then Themes. To edit the theme, select it and go to the theme editor. The eM email client works completely like an open-source email client. You can change hovered-over button colors, progress bars, spinning wheels, in a few clicks.
The eM desktop mail client offers more features like past conversations, contact details, calendar, agenda, and invitations. All of the above-mentioned features can be arranged or removed. eM client windows 10 is a complete package to use.
3. Mailbird: Desktop Email Client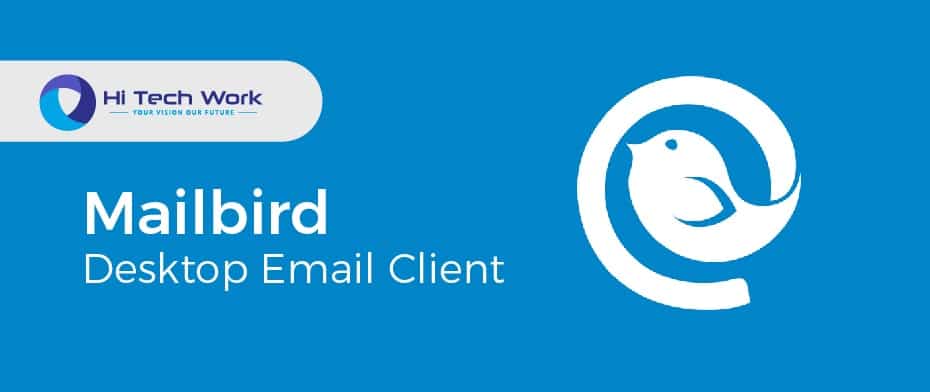 Mailbird is another modern and user-friendly mail client for windows. Mailbird is a really useful windows mail app that can integrate other email accounts as well as social media accounts like slack, Twitter to Mailbird mail software.
To set up Mailbird desktop email client for windows 10 is an easy and simple process. Just add your email account to mailbird and it's done. Mailbird can be considered the best email app. To connect your account to mailbird email client app just sign in and you are good to go. Whenever you connect to an email web client the icon of that application appears in the sidebar. Therefore, you can access any application you add to the mailbird email client is just a single click away.
The Snooze feature of email client mailbird is also very cool. Any event can be snoozed, just like the email you want to snooze, just right click on the email and select data and time for the email to appear again at the inbox top.
4. Microsoft Outlook Email Client
Outlook desktop email app is the best email client for windows 10 as both of them are developed by Microsoft that makes them 100% compatible with each other. Microsoft exchange outlook is easily the best email client for managing emails for windows 10 because it is easy to use and comes with a Microsoft office suite.
Outlook free email client has the primary email software for businesses. As it is available in the Microsoft office suite it the primary email client anybody would have their hands on. Bundled with Microsoft office 365, it becomes a more powerful tool to be used as it brings many other useful office tools with it.
Outlook mail server is no doubt the best email app for windows 10, it gives you the freedom to customize themes and many other options like the organization of email and editing the themes. Other available options with outlook web client are mentioned below:
Built-in Dictation.
Built-in Templates.
Read-Aloud Text.
Rules for managing emails.
To/From Field, and many more.
5. Windows Mail For Windows 10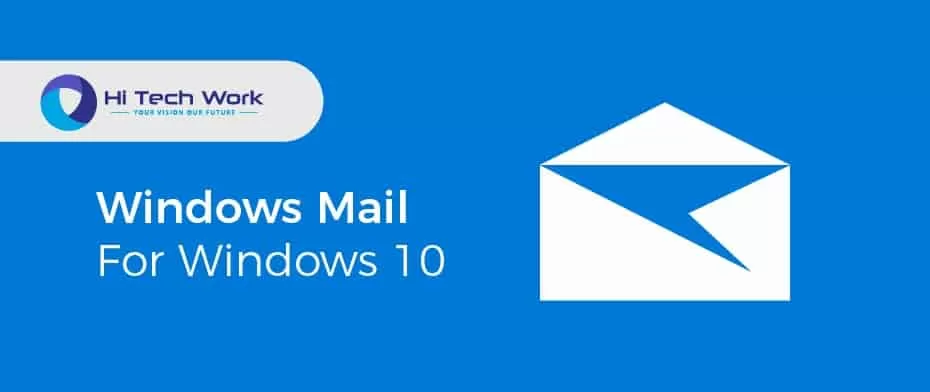 Windows mail is truly the best desktop email client app for windows users. It is for Windows, free to download, and easy to use. Windows mail is a simple email client with customization options available for users like a signature or automatic replies. Theme personalization lets you create a different look on the windows mail client.
There is another feature in the window mail email application is the focused email inbox. The specialty of this focused inbox is that it groups all the emails in the focused inbox that you read the most. Not only this you can also specify other emails and send them to a focused inbox by right-clicking on them.
Final Words
Just by reviewing the Desktop email clients, you can just have a rough idea about using the best email client. To find out which one is the best email client is to use them individually and look for the best features that suit you in the best possible way.