WhatsApp is used globally and is one of the most messaging apps in the world. The software added a new tablet-friendly feature that's the beta version of WhatsApp. Now the feature is available for android tablets.
WhatsApp has lacked proper tablet support for years, but it looks like that could be changing soon. According to WhatsApp beta info, the messaging app is taken a step up for android tablet users. And that step is the split view feature in the beta app.
This feature should be improved for those who use the tablet app. Now it helps to optimize the user interface for larger screens, and the app should provide a better user experience. This feature allows users to multitask and allows them to view simultaneously; it makes the two different sections of the app frequent.
Recommended: WhatsApp Testing Proper Video Mode Feature for its Camera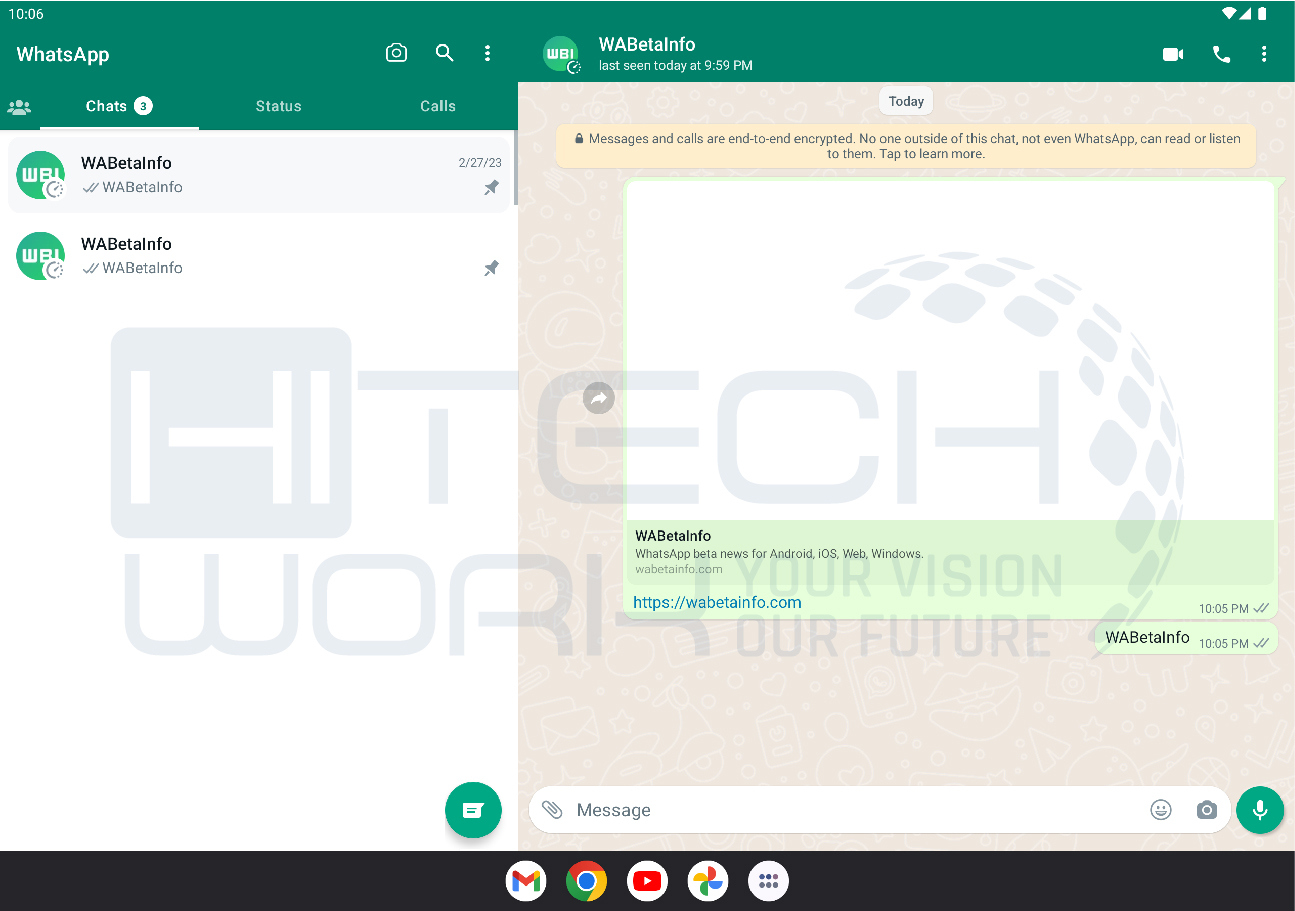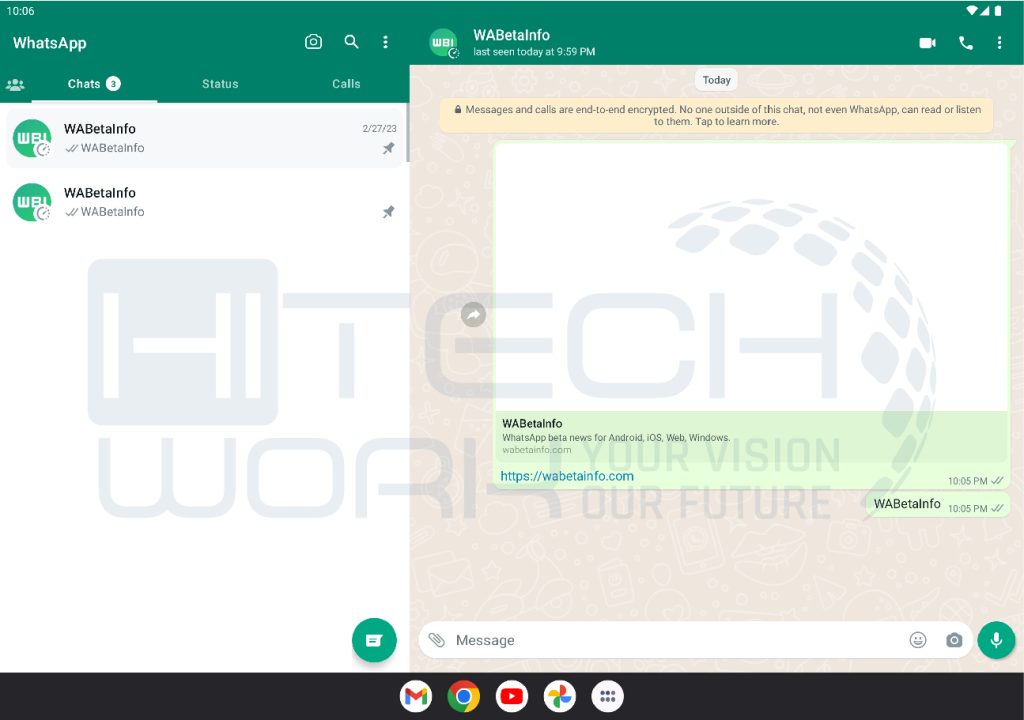 In the screenshot provided by WhatsApp beta info, you can see the chat view on the left and right sides show the active conversation. In the past, the chat view would take up the entire tablet screen.
WhatsApp recently announced a companion mode that lets users connect their Android tablets to existing WhatsApp accounts. Even though users didn't have to use workarounds to use the app on tablets, the companion mode wasn't optimized for larger screens. Now that the beta app supports split-view, it will be more pleasant to use.