Required: WhatsApp App
WhatsApp jump onto the BETA phase to test out more features.
WhatsApp is one of the quick messaging apps for Android and iOS. As a result of being acquired by Facebook Meta, it has gained many new features and improvements. Many minor but important improvements have been made to the messaging service in recent months, including the ability to send messages yourself and the ability to send files larger than 2GB.
The majority of these features were spotted in the app's beta channel before it was released to the general public. A new usability improvement is currently being developed by WhatsApp, making it easier to record and share videos with your friends.
According to WABetaInto, WhatsApp may be working on tweaking its camera interface for Android devices. The messaging app's built-in camera interface currently has a shutter button and buttons for switching to the front camera and browsing the gallery.
Related: Now! Sending Messages to yourself on WhatsApp is Possible
The top-right corner contains a button for turning the on and off the flash. You can take a video when you press the shutter button long enough. Taking a video could be cumbersome if you continue holding the shutter button.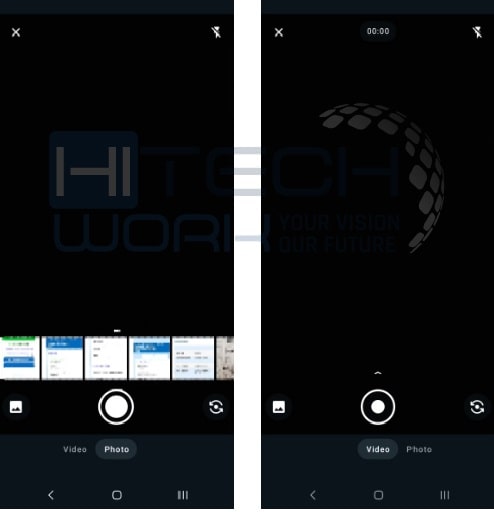 WhatsApp is trying to change this behavior by adding a dedicated video mode to its built-in camera app, which is accessible with a swipe on the viewfinder. The shutter button will no longer need to be held down while recording videos in WhatsApp. In addition, this mode allows you to switch between the rear and front camera while recording a video, which is impossible in photo mode. When using the camera in photo mode, you can also take videos by holding the shutter button for a long time.
The WhatsApp beta channel is testing the changes to its built-in camera app with selected users. The new WhatsApp Beta interface should appear on Android devices running Android 2.22.21.8 or newer if you are part of the program.