Are you worried how to cancel PayPal transaction? If you have mistakenly send the payment to a wrong person. Don't worry you can do it by following this guide.
PayPal is a massive company that allows its users to quickly and securely send/ receive money for goods, services, and more. There are millions of people that are experiencing its services. If you're also one of them using it, you can also receive or cancel the PayPal transaction, but this applies if you suddenly realize that you have sent the wrong amount of money? Or do you no longer intend to send that given party any money? And you want to cancel your Pay Pal payment.
However, the cancellation process is only possible under the particular conditions described below. And then, the article will explain all the transaction cancellation processes to learn more about PayPal.
Specific Conditions for Cancelling PayPal Transactions
Now let's read carefully the conditions required for canceling PayPal transactions.
You can Cancel a Pay Pal Payment when the receiver's email address is not verified.
You can cancel a PayPal transaction if the receiver has not claimed the money, so preventing that payment becomes easier.
Several forms of PayPal transactions process instantly that you cannot cancel. It requires you to request a refund to recover your money.
It's a policy of PayPal that eventually cancels a payment that goes unclaimed for 30 days, and the amount will automatically return to your account.
Overview of PayPal Formation
In Earlier digitalization, many people used to get scared and find it difficult to send and collect money. But a very well-known American company named PayPal made their transaction process smooth and secure. PayPal has formed in March 2000 that has commanded internet money transfers. (Zolpidem) It emerged as a popular way to purchase on eBay. PayPal has approximately 392 million active accounts around the globe and offers many products.
It is the fifth most-used payment method at all online retailers, after Visa, Mastercard, and American Express. First, you need to establish an account on PayPal connected to the user's credit card. Once the recognition and proof of funds are confirmed, the user can start sending and receiving payments to and from other PayPal accounts. if you are confused how to transfer money from PayPal to bank account. Click here.
How to Cancel PayPal Transaction (Easy Method)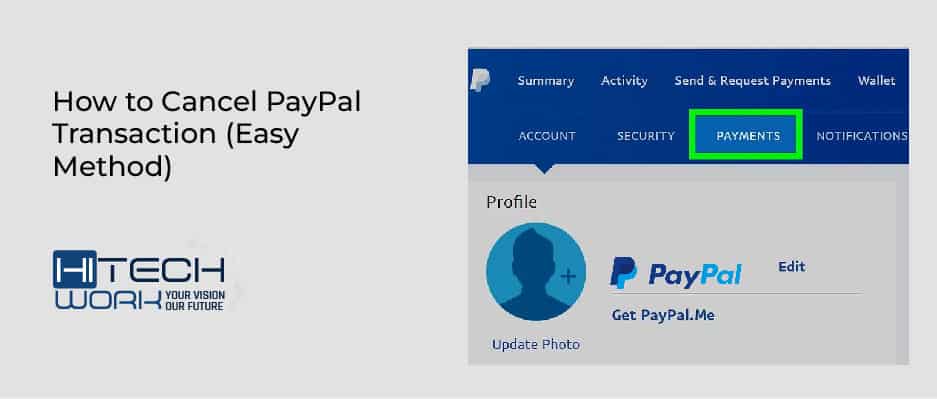 Canceling a PayPal transaction is not a complicated process. It is easy to access and simple to use. If the payment has not gone through to the person, you can cancel it quickly. All you need to do is follow the steps below to cancel your Pay Pal transaction.
First, you have to log into your PayPal account and click on the tab "Activity" at the top of the display.
Scroll down to locate the transaction you want to cancel.
Now, select the "Cancel a PayPal payment."
Click Cancel Payment button to confirm.
Also Check: How Does Venmo Make Money?
Steps to Cancel a Recurring PayPal Payment
PayPal can list and schedule repeated payments so that you can automatically pay someone on a monthly basis via PayPal. However, if you have decided to cancel any of your memberships and wish to cancel a future PayPal payment, so follow the below steps:
First, sign in to your PayPal
Choose the option with your username on it in the upper right corner of the screen.
Select Account Settings and tap on money, banks, and cards.
At the bottom of the list, tap on Set Automatic Payments.
Now, select which recurring payment to cancel.
Tap on cancel.
Make sure that you have canceled the payment at least 24 hours before the next scheduled payment to ensure it doesn't get sent.
Is it Possible to Request a Refund from PayPal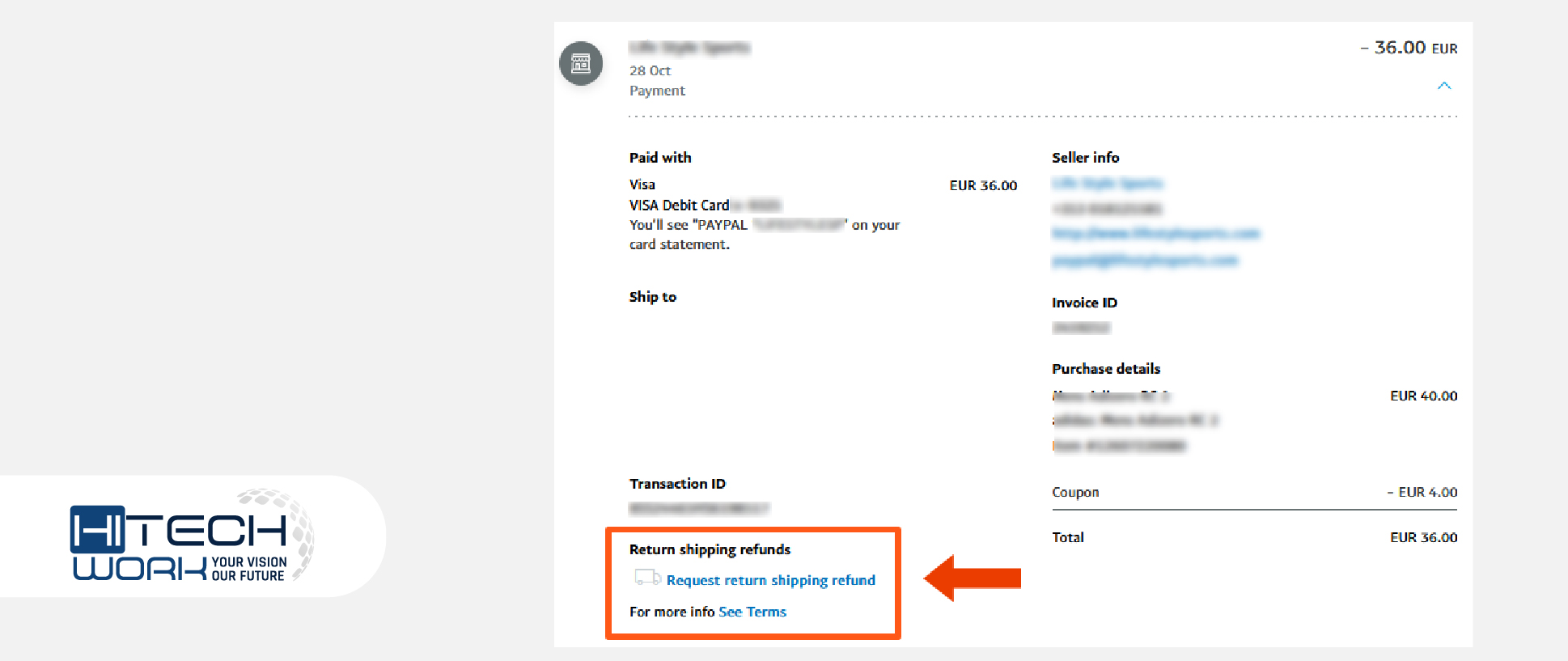 Unfortunately, you cannot cancel a payment once the person receives it. But still, you can get your money if you have sent the payment to the wrong person. Then you can contact that person and ask them to refund your money by using the PayPal refund feature. Apply the below to do this:
Sign into your Paypal account &view the summary
Check the transaction you wish to get a refund for.
Use the contact details linked to send the seller an email and request a refund.
However, you can request a refund 180 days after sending the money. After that, you cannot use the refund feature & you have to contact the person and ask them to send back the amount manually.
Further, if the person you sent payment refuses to return it, or later you realize that the person is a scammer. You can open a dispute with them. Opening a dispute will let you communicate with the person via messages in the PayPal resolution center to reach an agreement.
Follow the below instructions to open a dispute on PayPal:
Sign in to your account & view the Resolution Center.
Tap on Report a Problem.
Select the payment you wish to dispute.
Select the Reason for a dispute.
Note that you can only open a dispute for payments made for purchases, not for personal transfers. And you cannot only open a dispute within 180 days. If this doesn't help, you can claim the dispute. If you do this, PayPal support will interfere with investigating & choosing whether to return the money or not. Now, you see that it's not easy to get your money back, so always be careful while sending the payment.
What You Can Do with PayPal Services
The main goal of PayPal is to democratize financial services and empower people and businesses to join and thrive in the global economy. And you'll be glad to know that PayPal offers choice and flexibility while sending payments, paying, or getting paid. Here are various types of things you can explore with PayPal.
It allows users to shop online in more than 200 countries and regions.
You can Use PayPal securely to send money to friends and family around the world.
Here you can set up an online shop and receive payments.
You earn rewards after using your credit card.
One can also make donations to your favorite charity.
Customers can instantly checkout at hundreds of your favorite online stores.
Is PayPal Safe? – Cancel PayPal Transaction
PayPal has been popular for sending and receiving money since it emerged, but few people are still concerned about its security. It could be said that enabling secure transactions is PayPal's only job. But the job keeps growing, so the challenges are never-ending.
People consider it one of the safest ways to conduct financial transactions online, potentially even more secure than using a credit card. Because PayPal has security features in place, including encryption and purchase protection, to protect your money and data. PayPal itself claims that your financial security is our topmost priority. Even a cyber security risk management company, UpGuard, appreciated and gave PayPal an "A" rating for its security practices.
PayPal is regarded as the safest tool for retaining information. It is regularly used to transfer handsome amounts of money between friends, family, and particularly between firms and other locations. So, you don't need to worry because various well-known brands also use PayPal for their online payments.
However, the chances of risks somehow depend on what kind of services you are taking. Buyers believe that PayPal is a convenient and safest way to make sales. On the other hand, the sellers use PayPal to gain benefits, but they should be aware of the possibilities of risks.
PayPal Security Aspects
Here, we have mentioned PayPal's security aspects to help you understand how PayPal protects consumers and reduces losses from online fraud such as phishing attacks.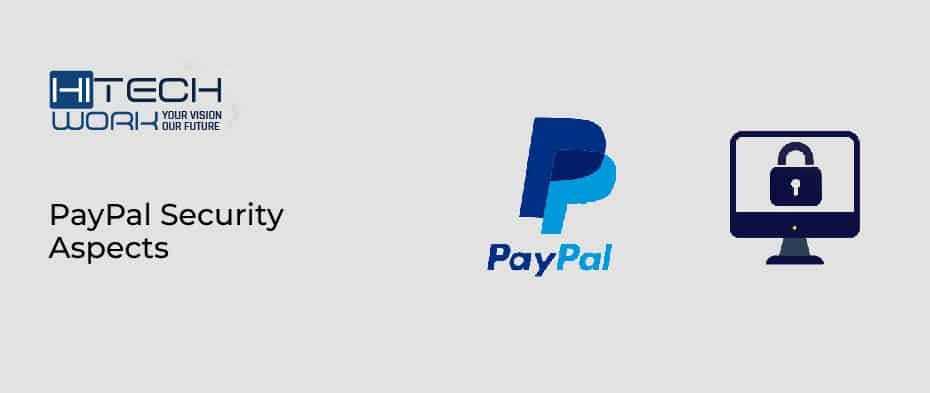 PayPal security key: A customer can make their PayPal account safer by using a complex password or setting up an optional security key of two-factor authentication to add an extra layer of security. Every time you log in, you will get a text message with a PIN code on your cell phone. In this way, the scammer will be unable to catch your data without access to your phone.
Email confirmation: PayPal sends you an email confirmation message after purchase or sale. That will help them to determine fraud.
Data encryption: PayPal uses end-to-end encryption to make your transactions secure through secure links to its internet servers.
Fraud monitoring: PayPal gets notified about fraud monitoring whenever any suspicious login or purchase from your account occurs. It alerts its user through an email.
Purchase protection: When you buy any product, you don't get what you expected, or the product is damaged. Being a customer, you have a choice to get a refund from PayPal, including shipping costs. But you can submit this request within 180 days of payment.
Final Thoughts About Cancel PayPal Transaction
PayPal is an online payment system with the highest safety and consumer protection. PayPal never shares users' financial details with a seller or someone to transfer money. Another great thing about Pay Pal is it also allows users to cancel Pay Pal Transaction if they mistakenly send it to the wrong party.
The users of PayPal are satisfied with its services as it acts as a secure intermediary. Even though bear in mind that no platform is foolproof to use, make sure to take steps to keep your data and linked financial accounts safe. Let us know about your PayPal transaction experience in the comment section below.