In this Lecture, We will learn the basic Difference Between Post And Page In WordPress and also check some live example to differentiate the Post And Page from each other.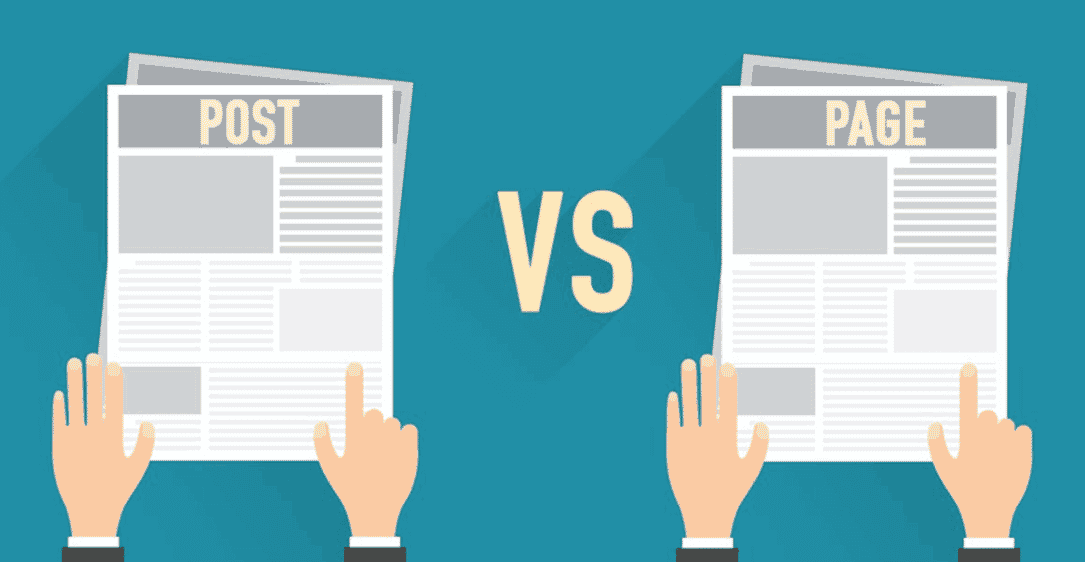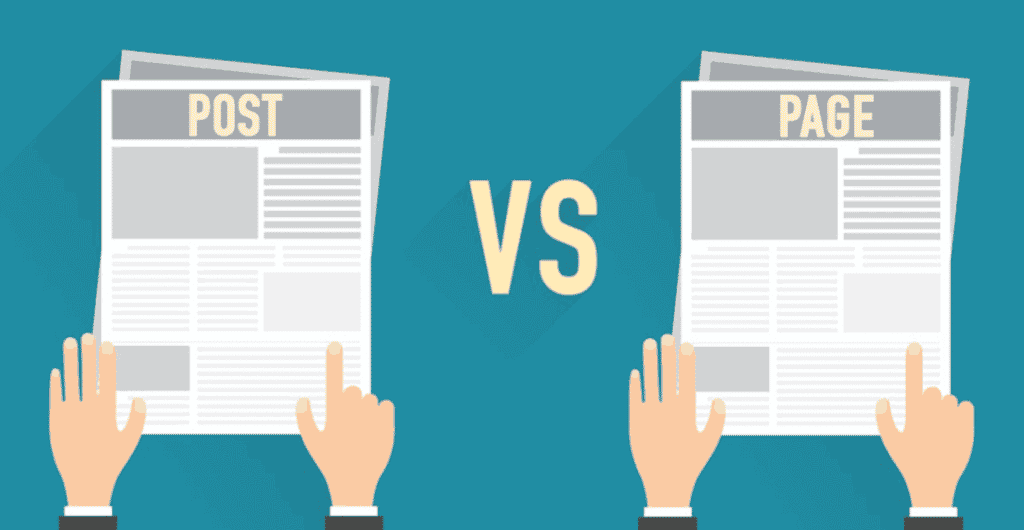 Side by side, I also cover
When should you have to use posts?
When should you have to use pages? and
Why we need both of them?
Apart from that information, you can also check the Post VS Page resource created by wordpress.org and wordpress.com.
So, lets we start
Difference Between Post And Page In WordPress
There are Two fundamental building blocks of any WordPress site. Both of these use to Write content and Deliver useful information to the Visitor.
First One is called Post and
The second one is called Page
Let we first Understand the function and uses of the Post and then we move to Page.
What is a WordPress Post?
A WordPress post is just like an article in a newspaper! What you are reading right now is a post… It's a single article focused on a particular topic!
In Other Words, Post is used for Regularly Publishing Content
Good examples of WordPress Post are:
Like Blog Article,
Latest News,
Product Information etc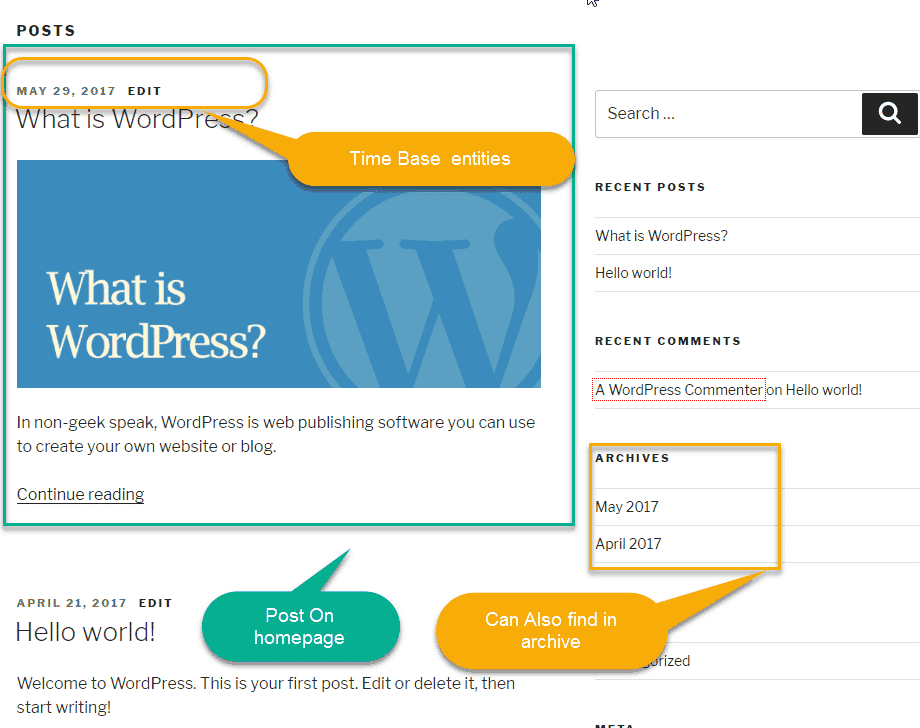 Note; – It appears (or listed) in reverse chronological order on the blog's Home Page or Front Page as you Publish It.
One More Example:  Delete And Add User To Google Search Console. This is actually a Post On my Blog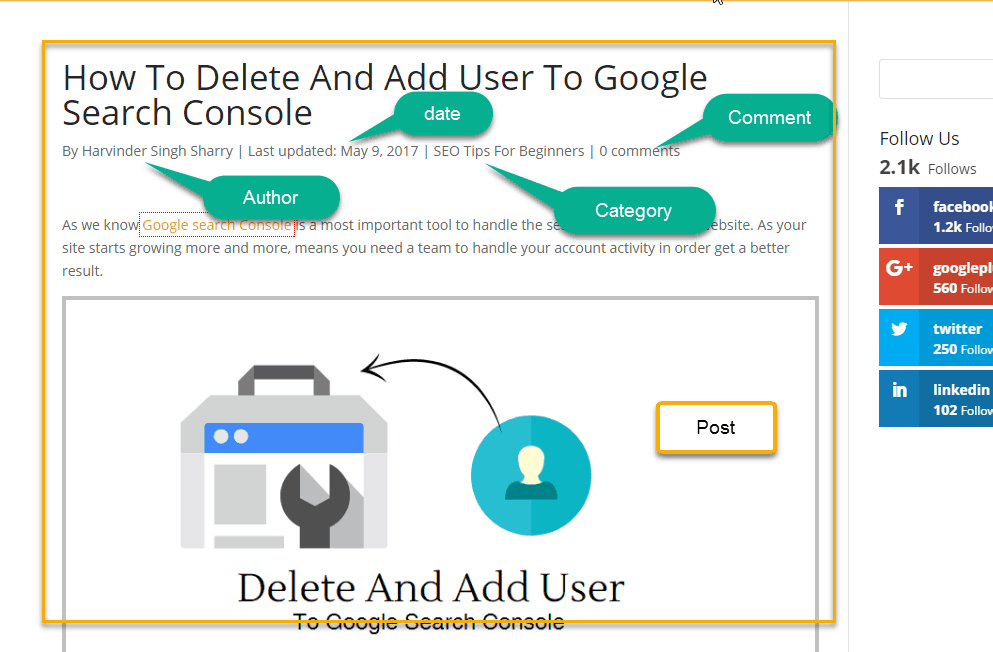 Some important Point
A post can be tagged, categorized and even archived on your site.
Post are timely entities and can be listed by Date.
If anyone subscribes your Website it while getting notification whenever you publish a New Post by RSS feed ( service like Mail chimp, Aweber, etc.)
What is a WordPress Page?
A WordPress Page is best described as a MAIN SECTION of your site that is not often changed. You want your pages to remain constant throughout your site.
In Other Words, Pages are used to Publishing Important Information on the Site.
Good examples of WordPress Pages are:
About Page
Contact Page
SiteMap Page
Links or Resources Page
Store Page
Services Page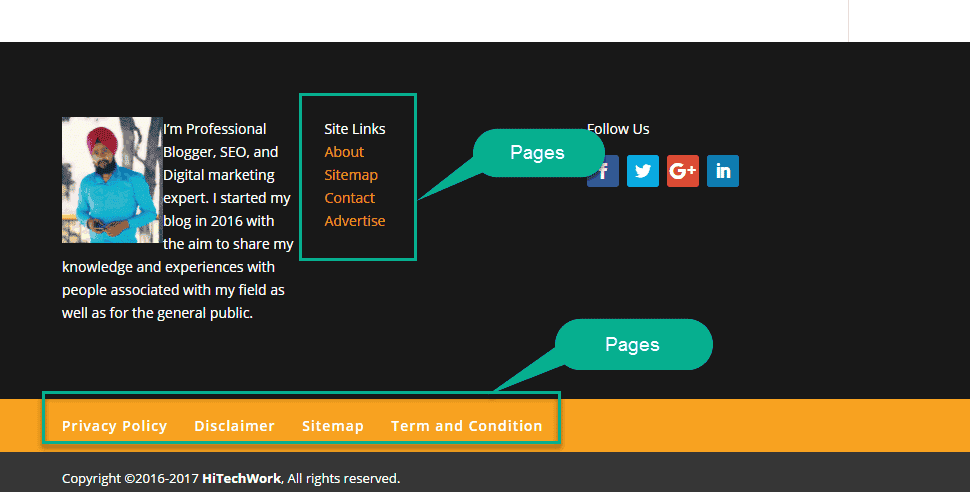 Note: – Like a Post, It will not directly Appear on your Home Page or Front Page. It most usually appears in the form of links (anchor text) on Header or Footer of the site.
One More Example: Blog, About, Privacy policy. Check these are all pages on my site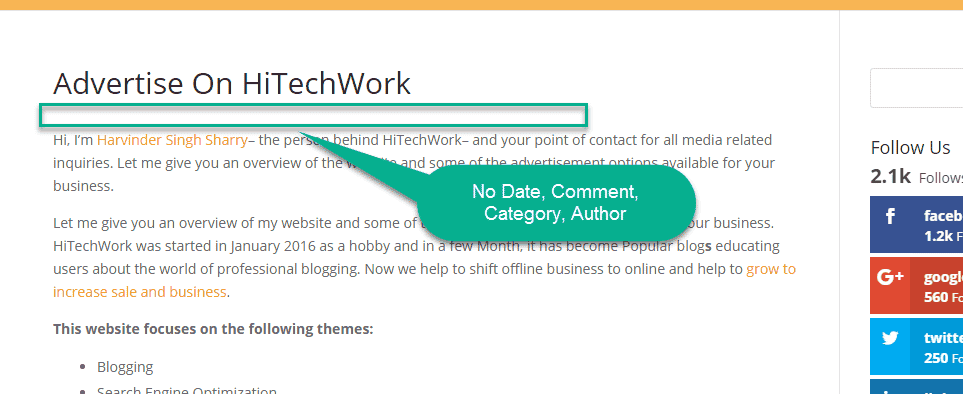 Some important Point
Page are timeless entities and can not be listed by date
Page can't be categorized or tagged like WordPress posts,
Pages can have a hierarchy, which means you can nest pages under other pages by making one the "Parent" of the other.
Due to their static nature, pages aren't included in RSS feeds and won't have date or time publishing
So this is the basic Difference Between Post And Page In WordPress. Now let we dig dipper in Post VS Page to find the similarity and dissimilarity of Post And Page In WordPress.
Post-Vs Page In WordPress
look at the Difference Between Post And Page In WordPress on the backend.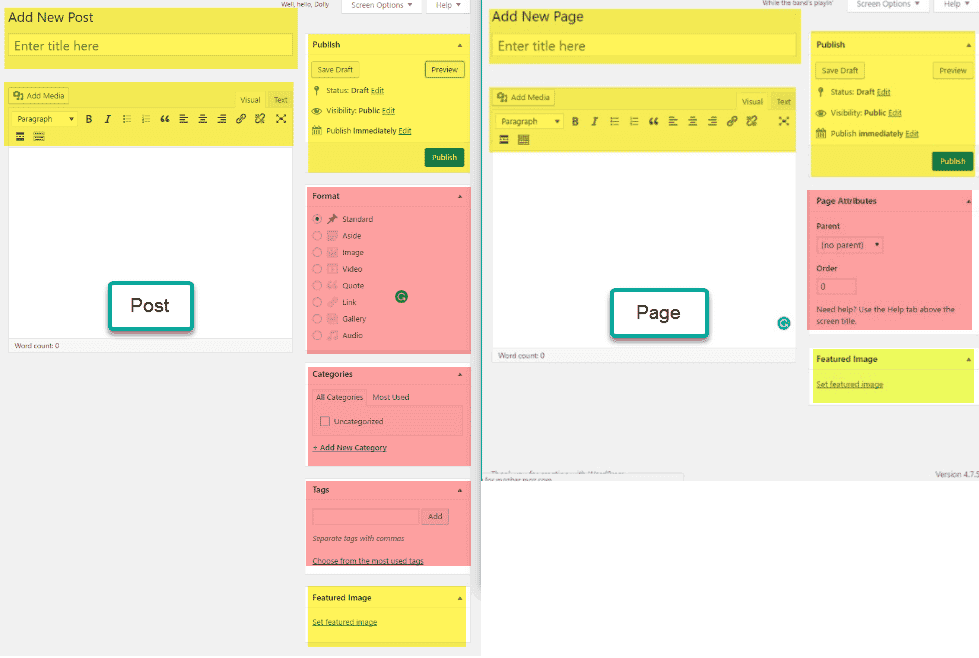 Note: – Yellow color Represent the similarity, and Red Colour Represent the dissimilarity in the post and a page.
WordPress Pages Options
Look at the page little more closely.
The only technical difference between pages and posts is Page Attributes.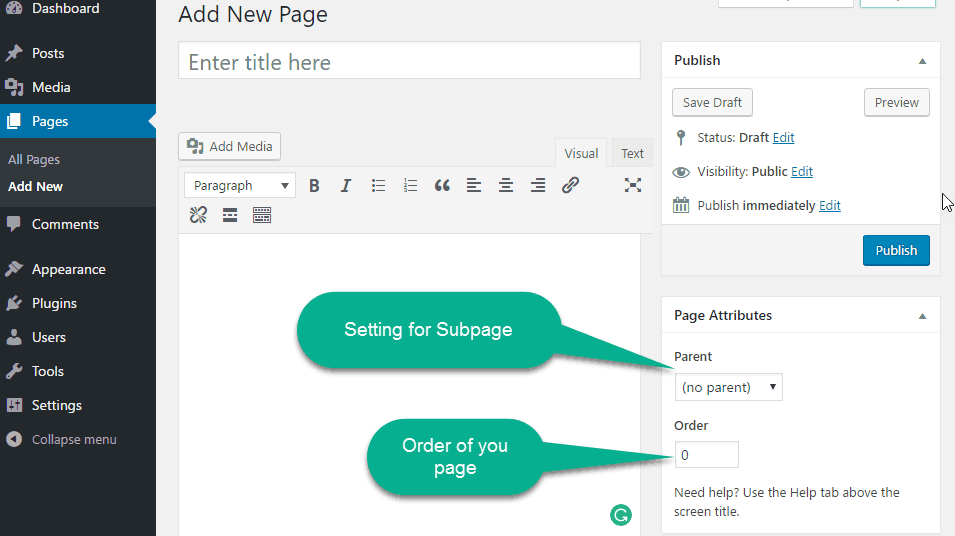 Parent –  Means you can set your page as a Child Page (Subpage).
You will only see the effect of this option when viewing All Pages in your dashboard.

The URL of the sub-page also reflects the URL Structure of the Parent Page. But, It will not affect the navigation.

Order — Pages are usually ordered alphabetically, but you can choose your own order by entering a number (1 for first, 2 for the second, 3 for the third and so on) in this field.
Note: – Pages can be displayed in the sidebar using the Pages widget.
WordPress Post Option
You can Organise Post by using Tags and Categories. You can also control, how many posts are displayed at a time on your home Page or Front Page.
There are seven basic formats of post that you can use to write Post.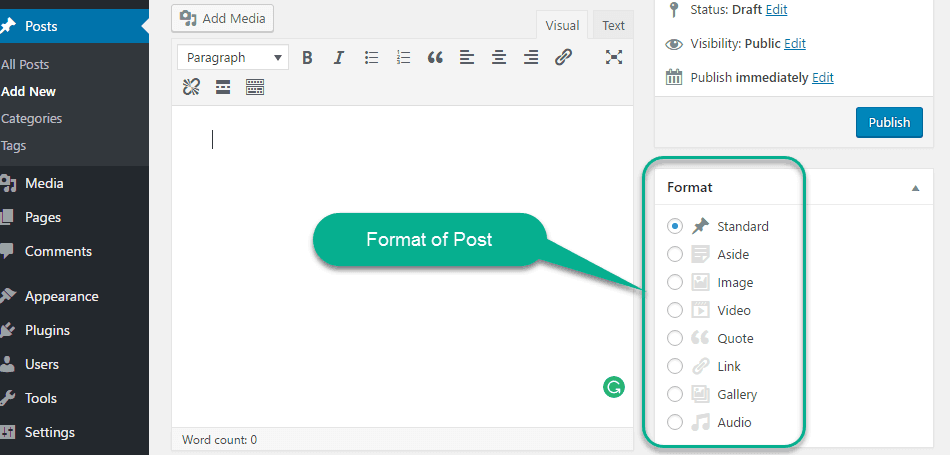 Note: – Posts can be found in the Archives, Categories, Recent Posts, and other widgets.
A post is a Time-based Content, and you can check your Publishing content date (year and Month) in the URL structure of Your site.

Tips: – 
Use page when you need. On the free WordPress.com, you can have up to 50 static pages, and after 50 you have to buy WordPress in $49 for more pages.
The differences we list below definitely have exceptions. You can use plugins or code snippets to extend the functionality of page and Post.
Google likes structure and hierarchy, so creating pages and subpages will please the search engine gods as well.
Remember to share this post with anyone who might benefit from this information, including your Facebook friends, Twitter followers and members of your Google+ group! And also Support Us By Liking Our Facebook, Twitter, and Google+ Page.
If you have any suggestion or problem about Difference Between Post And Page In WordPress, then please feel free to comment below.