"Firemon provides a single console to monitor, control concurrently, and enforce compliance across your entire network. Firemon combines the power of common security tools with a single user interface to provide real-time visibility into and control of all aspects of your enterprise network."
The rise of IoT and cloud technologies has led to the exponential growth of security risks on enterprise networks. In order to combat these threats, FireMon provides a solution that improves visibility into and control of security tools.
What is FireMon & How Does it Work?
FireMon is a cloud-based security management platform that helps organizations automate and streamline their security operations. However, FireMon provides a unified view of an organization's security posture, enabling security teams to identify and remediate risks quickly. Firemon also offers a range of tools for managing firewalls, intrusion detection systems, and other security devices.
FireMon is a software company that provides network security solutions, and its flagship product is a security management platform that helps organizations manage and monitor their firewall infrastructure. The platform provides firewall rule sets, policy compliance, and network activity visibility. It also includes tools for managing firewall changes and configurations.
Pros and Cons
When it comes to choosing a network security solution, there are many factors to consider. Cost, features, and ease of use are all important factors to weigh when making your decision. One solution that has been gaining popularity in recent years is FireMon. In this FireMon review, we'll look at this solution's pros and cons to help you decide if it's the right fit for your organization.
PROS
Cost: FireMon is very cost-effective compared to other solutions on the market.
Features: FireMon offers a variety of features that can be tailored to your organization's needs.
Ease of Use: Firemon is easy to use and can quickly deploy in your environment.
One of the main benefits of Fire-Mon is that it provides comprehensive visibility into your network. This makes it much easier to identify potential security risks and take steps to mitigate them.
Another advantage of FireMon is that it offers a high degree of customization. You can configure the software to meet your specific needs, which is ideal if you have a complex network setup.
FireMon also includes a number of powerful features, such as the ability to simulate attacks and generate reports. This makes it an excellent tool for both security testing and analysis.
CONS
Lack of Support: There is no direct support from FireMon, so you will need to rely on community forums for help.
Complex Configuration: The configuration can be complex, so you will need a team of experts to deploy and manage it.
One downside of Firemon is that it can be complex to configure and use. This isn't necessarily bad, but it's something to keep in mind if you're not tech-savvy.
When it comes to network security, there are a lot of different products on the market. FireMon is one of the most popular options, but it's not without its flaws. In this FireMon review, we'll look at this product's pros and cons to help you decide if it's right for your needs.
Another potential issue with FireMon is that its visibility into networks can also be a double-edged sword. If you're not careful, you could inadvertently expose sensitive information.
Finally, FireMon can be expensive, especially if you need to license multiple users or devices. However, many businesses feel the cost is worth it for the extra protection they get from the product. FireMon is a great tool to use when you want to monitor your network. It allows you to see what your network sees and identify problems before they happen.
FireMon can also be used to monitor applications on your network. For example, you may be interested in tracking the number of downloads that are taking place on your website or app. FireMon has a few drawbacks; the most obvious is that it requires a subscription.
Price and Plan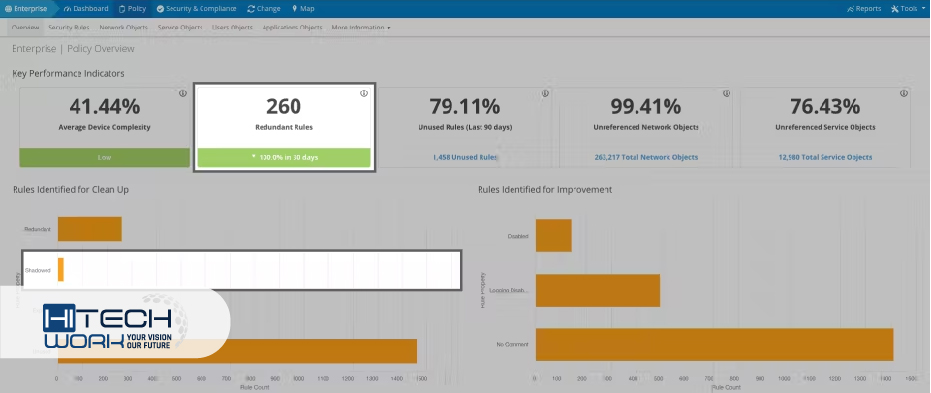 When it comes to pricing, FireMon has a few different options available. For those looking for a straightforward solution, there is the FireMon Essential plan. This plan starts at $2,995 per year and includes all the essential features needed to get started with Fire-Mon.
If you are looking for a more comprehensive solution, there is the FireMon Standard plan. This plan starts at $5,495 annually and includes all essential and additional features, such as advanced reporting and rule customization.
For organizations that need the most comprehensive solution possible, there is the FireMon Enterprise plan. This plan starts at $10,995 per year and includes all of the essential features plus some advanced features such as application control and change management.
Features and Functionality
FireMon provides a comprehensive and centralized solution for managing your firewall infrastructure. It offers a wide range of features and functionality to help you streamline and optimize your firewall management processes.
Some of the key features and benefits of FireMon include the following:
Centralized Management: FireMon provides a single console for managing all your firewalls, regardless of vendor or location. This makes it easy to see where your security gaps are and quickly deploy changes across your entire infrastructure.
Policy Optimization: FireMon's policy optimization tools help you identify and correct rule overlap and redundancy, ensuring that your policies are as efficient and effective as possible.
Security Analytics: FireMon's security analytics capabilities give you visibility into traffic patterns and trends, helping you to identify potential threats and take proactive measures to mitigate them.
Automation: FireMon's extensive automation capabilities help streamline and speed up many common firewall management tasks, such as rule creation, change management, and compliance reporting.
FireMon Interface and Ease of Use
The FireMon interface is both intuitive and easy to use. You can quickly get up and running with the product, and a wealth of online resources are available to help you if you need them. The interface is designed to be user-friendly, and it's easy to find your way around the various features. Even if you're not a technical expert, you should be able to get the hang of Fire-Mon quickly.
When it comes to managing firewalls, it's important to have a tool that is both effective and easy to use. That's where Fire-Mon comes in.
FireMon is a firewall management tool that provides users with the ability to see all firewall activity in one place, as well as the ability to manage and monitor multiple firewalls from a single interface.
One of the best things about Fire-Mon is that it is designed to be user-friendly, even for those who are not familiar with firewall management tools. The interface is straightforward to navigate, and the tool includes various features that make it easy to manage firewalls effectively.
Customer support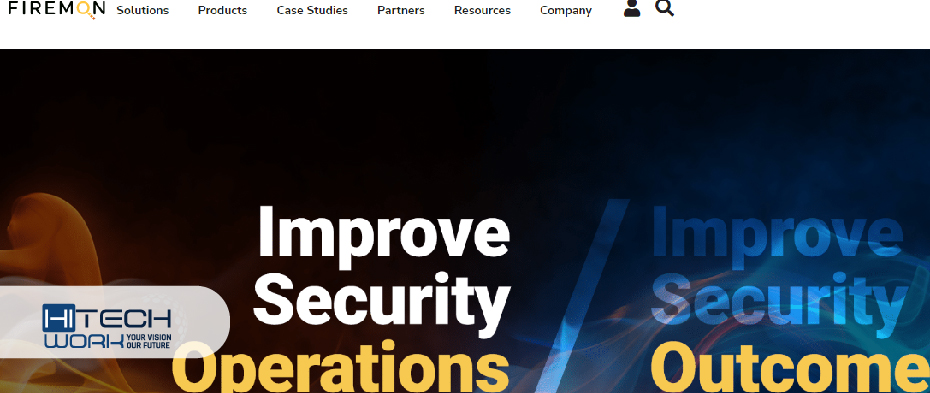 The FireMon website does not offer a customer support section, although it has a detailed learning center and solution guide to prevent unnecessary inquiries. All of the major features and functions of the product are detailed in video guides in the learning center.
FireMon User Center offers all documentation and software-related information and access to FireMon User Center. Each company that uses the product manages its login accounts.
While the customer support aspect of this product could use a more straightforward approach, considering that it is a premium product, it seems unnecessarily complicated.
FireMon Competition
In the world of network security, there are a lot of options to choose from when it comes to choosing a firewall. But when it comes to enterprise-level network security, only a few options can provide the features, and protection businesses need. Fire-Mon is one of those options, and in this review, we'll look at what makes it stand out from the competition.
The market for network security and compliance solutions is highly competitive. There are many vendors that offer similar products and services. FireMon is a well-established player in the space with a strong product portfolio and a loyal customer base. The company has a history of innovation and is consistently one of the first to market with new features and capabilities.
FireMon faces stiff competition from newer, more agile companies. These companies can often copy FireMon's innovations and bring them to market at a lower price. This pressure has forced Fire-Mon to reinvest in R&D to stay ahead of the curve continuously.
Despite the challenges, FireMon has remained a strong player in the market. The company's focus on customer success and its commitment to innovation has allowed it to weather the competitive storm and come out stronger on the other side.
Editor's Recommendations