Hey! Are you searching for the solutions for the error WiFi keeps disconnecting? Sometimes it reconnects, somewhere it fails and consequently, you have no Internet. You can simply fix the Wi-Fi network's frequent disconnection problem. In that case, you won't have much to do. If such an insecure internet connection continues and your internet disconnects frequently, it can also lead to system errors and ultimately result in windows running slow and even crashing.
With time, technology growing rapidly and better ways of connecting to the internet is available. Broadband, as opposed to the old 'Dial-up', is a leading technology regarding the way you connect to the internet. The most common Broadband connections are DSL, Cable, and Wireless. The Android Wi-Fi keeps disconnecting and reconnecting issues mainly arise due to poor Internet connection. However Android may incorrectly catch a poor Internet connection on the network. To fix the error, you need to change the settings in Wi-Fi Advanced settings on your Android phone or tablet. 
Laptop Keeps Disconnecting from Wifi
In Windows 10/8/7, connection issues are always plaguing you. Without an Internet connection, you cannot use the computer for anything.
In our previous posts, we have described many cases about the Internet connection including Ethernet and Wi-Fi, for example, Wi-Fi Internet cuts out for a few seconds, media state media disconnected, Windows 10 no Internet, secured error, etc.
Today, we will discuss another topic with you – the laptop keeps dropping Wi-Fi. When the laptop is connected to a wireless connection, the Internet breaks frequently.
Then, your question "why does my laptop keep disconnecting from Wi-Fi". The main causes for this situation are erroneous Power Settings related to the network, incorrect network configuration, corrupted or outdated WIFI drivers, and more.
Fix "Wi-Fi Keeps Disconnecting" Error
Internet or Wi-Fi instability issues generally come into view after updating your Windows system, but this irritating situation may also start randomly while browsing the internet. So, here are some solution methods, you can use to fix the internet disconnecting error.
Method 1: Update Your Driver

Method 2: Remove Your Network from Knows Network

Method 3: Restart/Reboot You Network Devices and Laptop

Method 4: Reset TCP/IP Configuration

Method 5: Run Network Troubleshooter

Method 6: Use DNS
Let's discuss in detail all the solutions, one by one-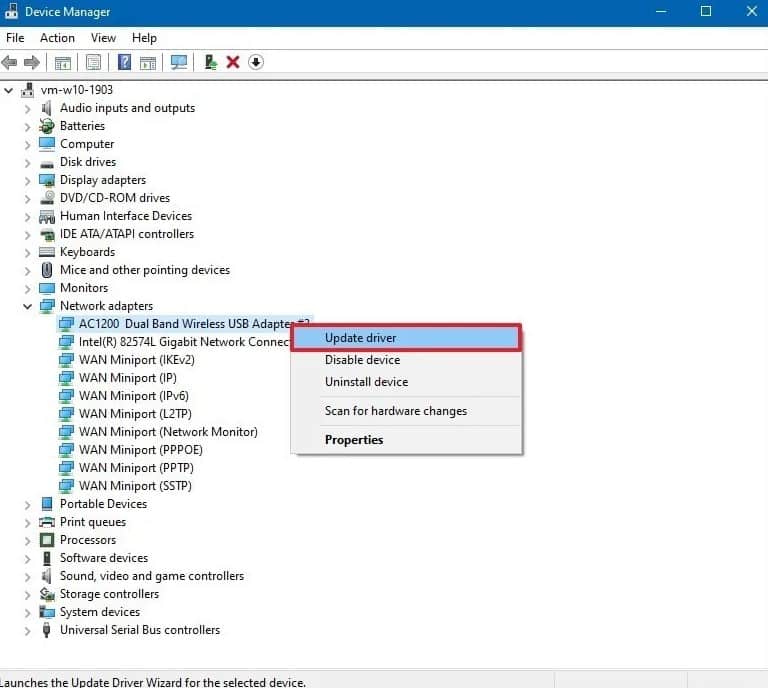 Method 1: Update Your Driver
You can update your network driver; it can be the easiest solution to solve the error. You should update your network driver to see if that's the case for you. You don't need to know correctly what system your computer is running.
You don't need to be anxious by the wrong network driver you would be downloading. You can update your network drivers automatically with either the FREE or the Pro version of Driver Easy.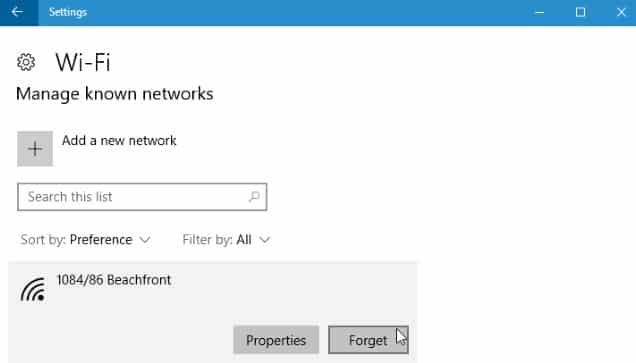 Method 2: Remove Your Network from Knows Network
It can be due to other (open) Wi-Fi signals "disturbing your device". With multiple APs being in range, your device might try switching to the strongest signal. Of course, this would require your device to have been connected to them before (Android doesn't automatically connect to "unknown" networks – but it does automatically connect to networks you've used before).
If there are networks in the range you've used in the past, you could try to remove them from your "known networks": Go to Settings › Wi-Fi, and check which networks are listed. Tap-and-hold each of them will concede a context menu allowing you to edit or "remove" it. Choosing the latter will tell your software to "forget" it has been connected here already, and thus to not naturally connect it. Just leaving the one you want to use is "known" should rule out this cause.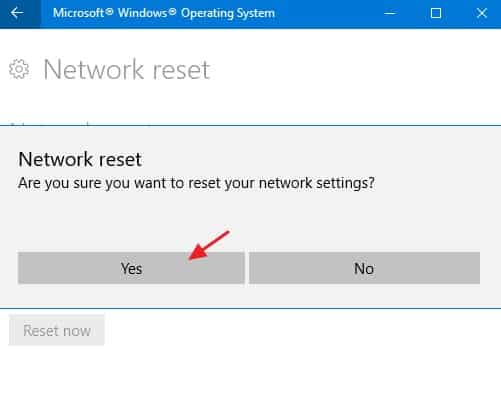 Method 3: Restart/Reboot You Network Devices and Laptop
Restart can be a good solution to fix the error. Sometimes, devices need to do rest. So, turn off your laptop/computer and network devices and unplug the power cable too. Leave your laptop and network devices in rest mode for a while. Now, plug in the power cables and turn on the laptop and network devices. 
Now try to connect your laptop to your wireless network. Hopefully, this fixes your disconnecting issue. But if not, don't worry. There are still three fixes you can try.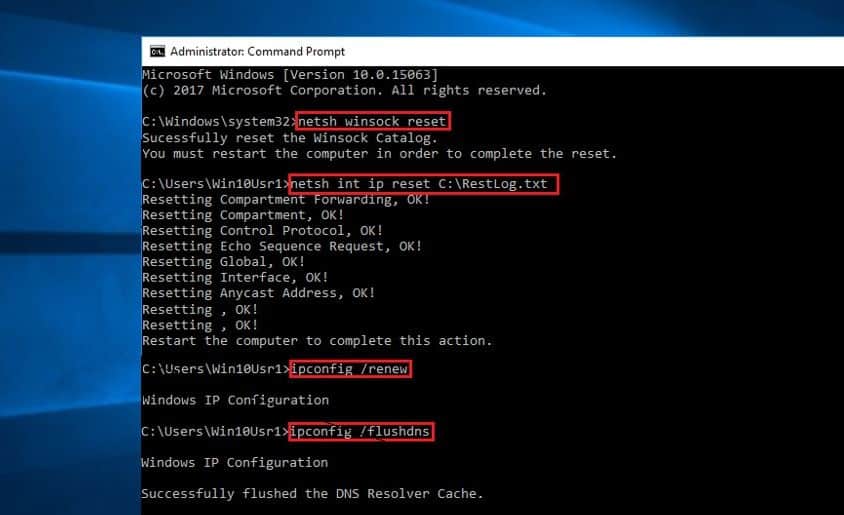 Method 4: Reset TCP/IP Configuration
Sometimes, the TCP/IP setting generates issues in the connection of Wi-Fi routers. So, we can configure the TCP/IP. So, let's reset its configuration. Search CMD in your windows search box. In the command prompt click the right button to run as administrator. Now run these two commands one by one in the command prompt. 
Command 1:netshwinsock reset
Command 2:netshintip reset c:\resetlog.txt
Method 5:

Run Network Troubleshooter
Windows troubleshooters are designed to fix some issues with your computer. Although they cannot fix each problem, you can have a try. Here, manage the network troubleshooter if your laptop disconnects from Wi-Fi.
Step 1: In Windows 10, go to the Troubleshoot tab by progressing to Start > Update & Security.
Step 2: Locate Network Connections and tick Run the troubleshooter.
Step 3: Finish the process by following the on-screen instructions.
Method 6:

Use Google DNS
Sometimes the Wi-Fi problem can happen because of your DNS. According to users, the case that Wi-Fi keeps dropping on the laptop disappears after switching to Google's DNS. So, you can also have a try.
Step 1: Type ncpa.cpl to the Run window and press Enter.
Step2: Right-click your adapter and choose Properties.
Step 3: Choose Internet Protocol Version 4 (TCP/IPv4) and click Properties.
Step 4: Choose to Use the following DNS server addresses, set the Preferred DNS server to 8.8.8.8, and Alternate DNS server to 8.8.4.4.
Step 5: Save the change.
If Everything Fails Try These Solutions
Switch Network from Public to Private

Troubleshoot Your Issues

Check your Weak Signals of the Wi-Fi

Remove Your all Security Software

Check Power Management Issues
FAQ's Section
Q: Why does my cell phone keep disconnecting from my Wi-Fi?
A: You can disable the feature in your cell phone by looking under the Advanced Wi-Fi settings for the option that allows the cell phone to automatically switch away from a wireless device network if it thinks the network is bad.
Q: Why does my computer Wi-Fi keep disconnecting?
A: Your wireless device network issue may occur because your system turns off your wireless network adapter to save power. You have to disable this setting to see if this fixes your issue. If you find your internet disconnects and reconnects continuously for all the devices on your network, then you have a connection issue. Such a connection issue is usually caused due to some problem with the Cable/DSL modem, Network router, or your ISP.
Q: Why does Windows 10 keep losing Internet connection?
A: Reason behind the problem "Losing Internet Connection after Installing Windows 10": One of the common causes of this error is the missing or corruption of Windows Socket API (Winsock) inside the Windows registry. Sometimes, a registry key related to Winsock might get perverted due to some worst viruses.
Q: How long do routers last?
A: Generally, we suggest you upgrade to a new router every three to four years. That accounts for how often people typically updated devices like smartphones (every two years) and computers (every three to four years).
Q: How do I know when my router is going bad?
A: Your router has a series of indicator lights, usually situated on the front of the device. These lights will indicate to you if your router is operating properly. The indication lights will usually show functions that include power, Internet connection, and Wi-Fi signal strength.
Conclusion
Whenever your internet automatically disconnects and reconnects, you should also try calling your Internet Service Provider who will be able to tell you whether it's an issue that other users are also having or whether it's an error at your end only.
So, this was our take on how to solve the error "Wi-Fi keeps disconnecting". We hope that you found this guide useful. Share your thoughts and suggestions as feedback in the comment section box below.