As a boat captain, isn't it amazing to control your boat from your wrist? The Garmin brand has been targeting surfers, yacht captains, and boaters for many years with their innovative variety of Garmin Quatix watches and the MARQ Captain, which has become a must-have device for many on and off the water. This informative review lets you know how much the latest Garmin Captain Watch is helpful for every Yatch captain and boater traveling through water.
Also Read: Turquoise Garmin Watch 
Admitting the fact, the MARQ Captain watches some amazing features and a hull full of exciting features, including an app that allows you to steer the boat from your wrist.
It comprises an exterior and a sleek, stylish timepiece that is as much a dedicated first-pick option as a smartwatch for formal events.
Specs to Use While Boating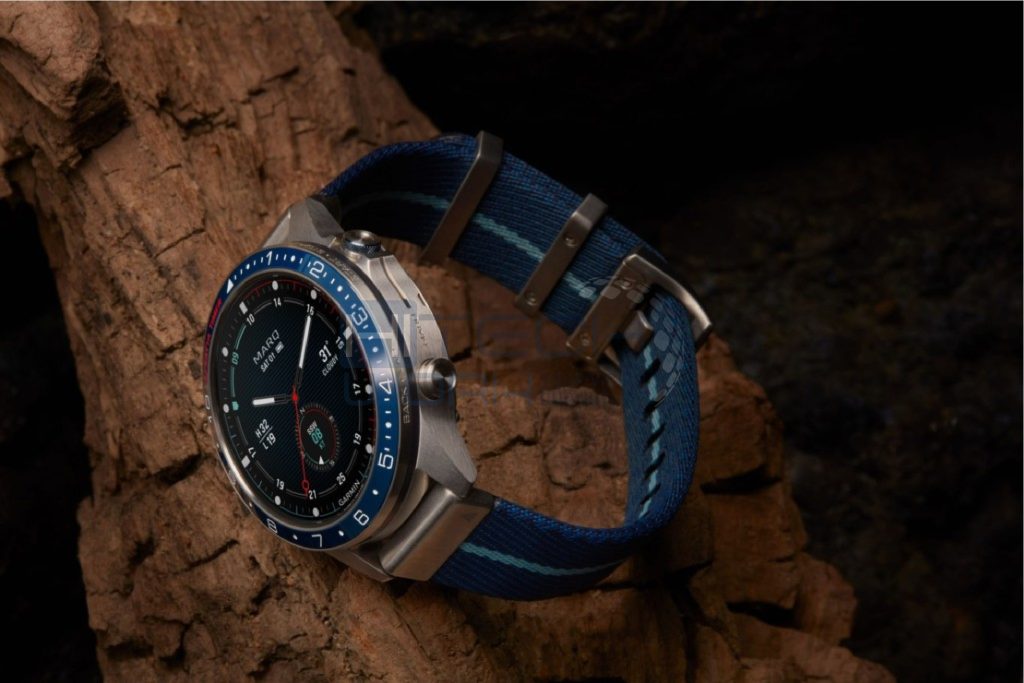 Garmin currently has got you five different designs, with each one pointing out its wearer. The company offers you to find a variety of boating smartwatch features within Captiain Watch based, also said to be a GPS Smartwatches provides you to explore a wide range of boating smartwatch features, including Regatta Timer. It is an App perfect for people taking part in marine racing competitions.
Luckily, I didn't face any problem synchronizing my Watch with the official race countdown. I also found it useful for sailors as the Garmin SailAssist feature may help them create an initial virtual stage to time the flawless start.
The Watch has an impressive stream of Data, which defines you can view all the data you need on your wrist, whether water depth, engine RPM, wind, custom data, and more, once you pair up your boating watch to your yacht's compatible devices.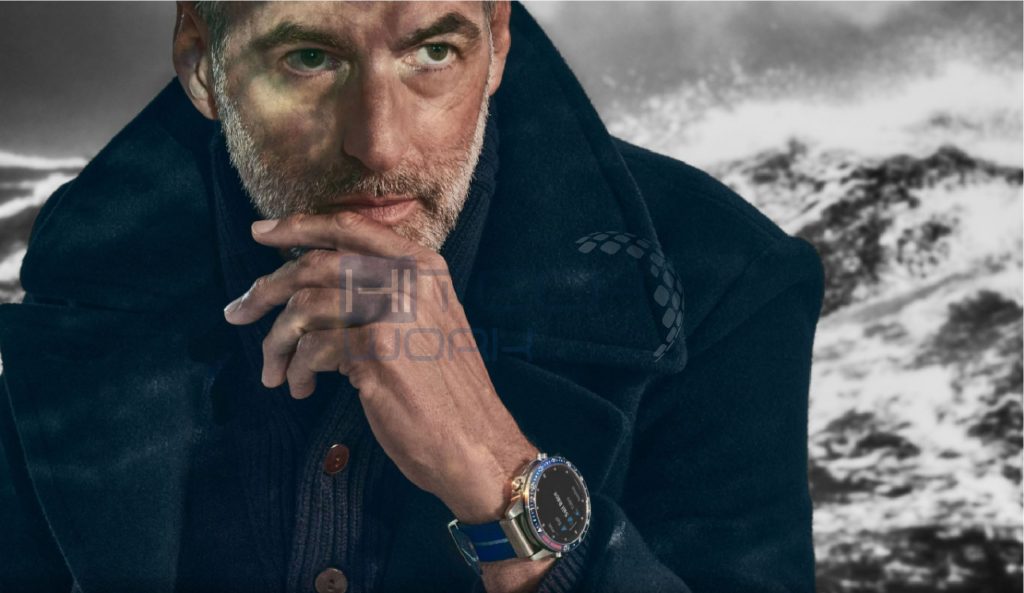 Its Main Overboard feature lets you symbolize man overboard by pressing and gives you a directional arrow and distance countdown to create a rapid recovery. And to control your onboard entertainment from your wrist, you can use the Fusion-Link Audio system. On the other hand, Garmin Captain watch has one cool feature named "Autopilot Control." This means if you're not at the helm, you can control the movements of your boat using the Autopilot app. It can do the following actions.
Change Heading
Engage Pattern Steering
To follow a GPS route while sitting back and enjoying the oceanic view.
How long does battery life last?
Regarding battery timing, Captain Watch runs its predecessors with up to 16 days of charging in smartwatch mode. However, if you turn on the energy saving, you can easily spend up to 21 days. You may expect to work for about 42 hours of battery life using GPS. The Watch also assures 14 days in GPS Expedition mode.
What are Track Fitness & Navigation Features?
When you get off the seawater, there are other features that you can utilize. Wearing this Watch allows you to concentrate on your health and well-being. It offers a wrist-based heart rate monitor, pulse Ox sensor, advanced sleep tracking, stress tracking, the Body Battery Energy monitor, preinstalled sports apps, Garmin Coach, and PacePro technology.
One of the latest features I like is the health Snapshot app, which lets you log a two-minute session to record stats like your heart rate, Pulse, Ox Respiration, and stress and produce a report based on the facts. It also explains your overall health with HRV status, training readiness, running power, real-time stamina, and VO2 max.
I also used another jet lag advisor feature and realized it is helpful for anyone fond of boating crossing time zones. This feature is formed to decrease the effects of jet lag with guidance on light exposure, sleep schedule, and exercise plans.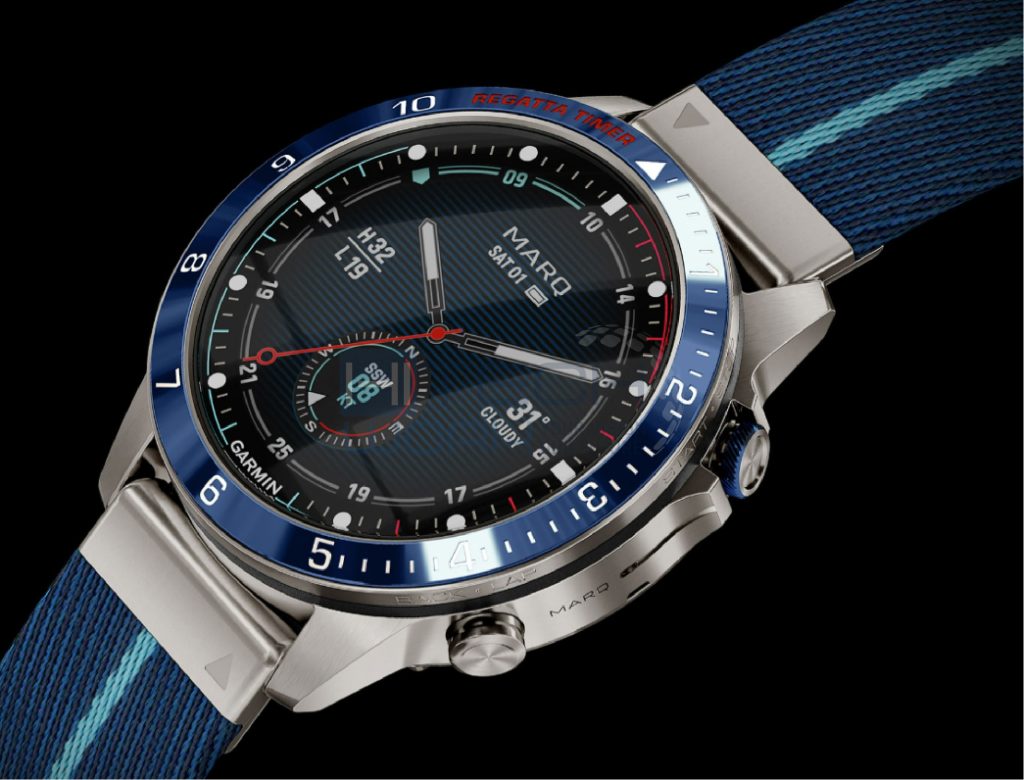 Moreover, other health and wellbeing apps involve animated workouts, visual Race predictors, daily suggested workouts and recovery time. And for navigating the boat, the Captain watches use the same technological high-frequency threshold, including preloaded TopoActive Europe maps now fixed with SatIQ technology for more appropriate positioning authentification and battery life. This Watch has golf and ski maps, and a new NextFork feature lets you see what's around the bend on your selected hiking trail.
Social Specifications
Wear the Garmin MARQ 2 captain watch to connect with loved ones outside the ocean. It notifies you via pop-up notifications for emails, texts, and alerts when you pair it up with a compatible Android or iOS smartphone.
Although, it may take a little time to get used to the constant buzz of notifications on your screen from a Bluetooth-linked mobile. At the same time, you can turn off such pop-ups if you don't want them to continue appearing on but not on your Watch.
Additionally, it offers a way to pay for your shopping by using Garmin Pay's contactless payment solution so you can breeze through checkout lines even though you can store your favorite music, including access to streaming apps like Spotify, Deezer, and Amazon Music, as well as storage for up to 2,000 songs.
Captain Watch Display, Case, and Strap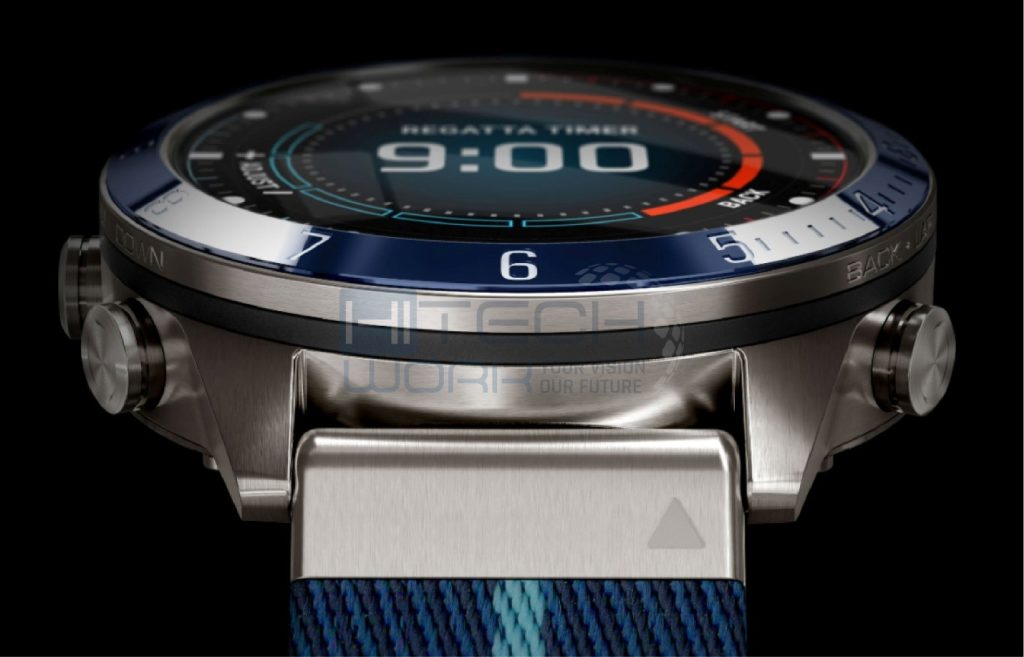 The Captain watch is made of an AMOLED touchscreen display, following the launch of EPIX 2 earlier this year, which also occupied the readability of AMOLED. It is so satisfying to have a 390 x 390-pixel resolution, the biggest upgradation on the original MARQ Captain, to make browsing the various features without putting in the extra effort.
The display contains an edge by domed sapphire transparent glass wrapped in lightweight 46mm grade 5 titanium cases. And you see a similar case paired with a blue ceramic insert bezel framed with Regatta timer marking and a nautical-inspired stipend French jacquard-weave strap. Furthermore, as a marine GPS smartwatch, the 100-meter water resistance adds value to the Garmin MARQ2 captain watch.
Overall, Garmin Captain Watch is a perfect choice for navigating your boat from your wrist and experiencing hassle-free travel in seawater.
Editor's Recommendation