A GPS device is an absolute obligation when you are passionate about challenging sports like hiking on a mountain. However, to go wherever without the help of anybody or with a paper map that is not up to date nowadays so you can buy the Garmin Montana 680t.
In this guide, we have a detailed review for hiking use if you want to know about this Garmin GPSmap product. Also, check our review of Garmin Nuvi 660 Review.
Garmin Montana 680t Specs
Display Size
2-inch width and 3.5-inch height
Display Type
Dual alignment touchscreen, sunlight clear, bright, transflective 65K color TFT
Interface
High-speed mini USB and NMEA 0183 companionable
Resolution
272 x 480 megapixels
Weight
290grams (10.2 OZ)
Battery system
Included: with Rechargeable lithium
Not included: AA batteries
Battery Life
Upto 16 hours
Waterproof
IPX7
Built-in Memory
8 Gigabite
Sensitivity Reciever
GPS + GLONASS
Camera
8 megapixels autofocus camera with geotagging
Acceptable data cards
MicroSD Card
Preloaded maps
100000 environmental US maps
Locations
4000
Track logs
10000 points, 200 saved tracks
Compass
3 axis
Available colors
Black and red
Features you will get in Garmin Montana 680t GPS
This Garmin product is for activities like fishing, hikes, and stand-up walking, which you can use on a boat, car, or bike motorcycle. Here we have described all the features you will get when you buy this product.
Easy-to-Use Device
The UI of this device is pretty similar to other Garmin Montana devices like Garmin Montana 700, Garmin Montana 700i, Garmin Montana 600, Garmin Montana 610, and Garmin Montana 750i. This Garmin device has a push button on the side for power; besides, all is a touch screen.
Users have to use the touch screen as a keypad to enter waypoints and other apps. It is the easiest device for a beginner compared to the other Montana GPS units.
Love the Display View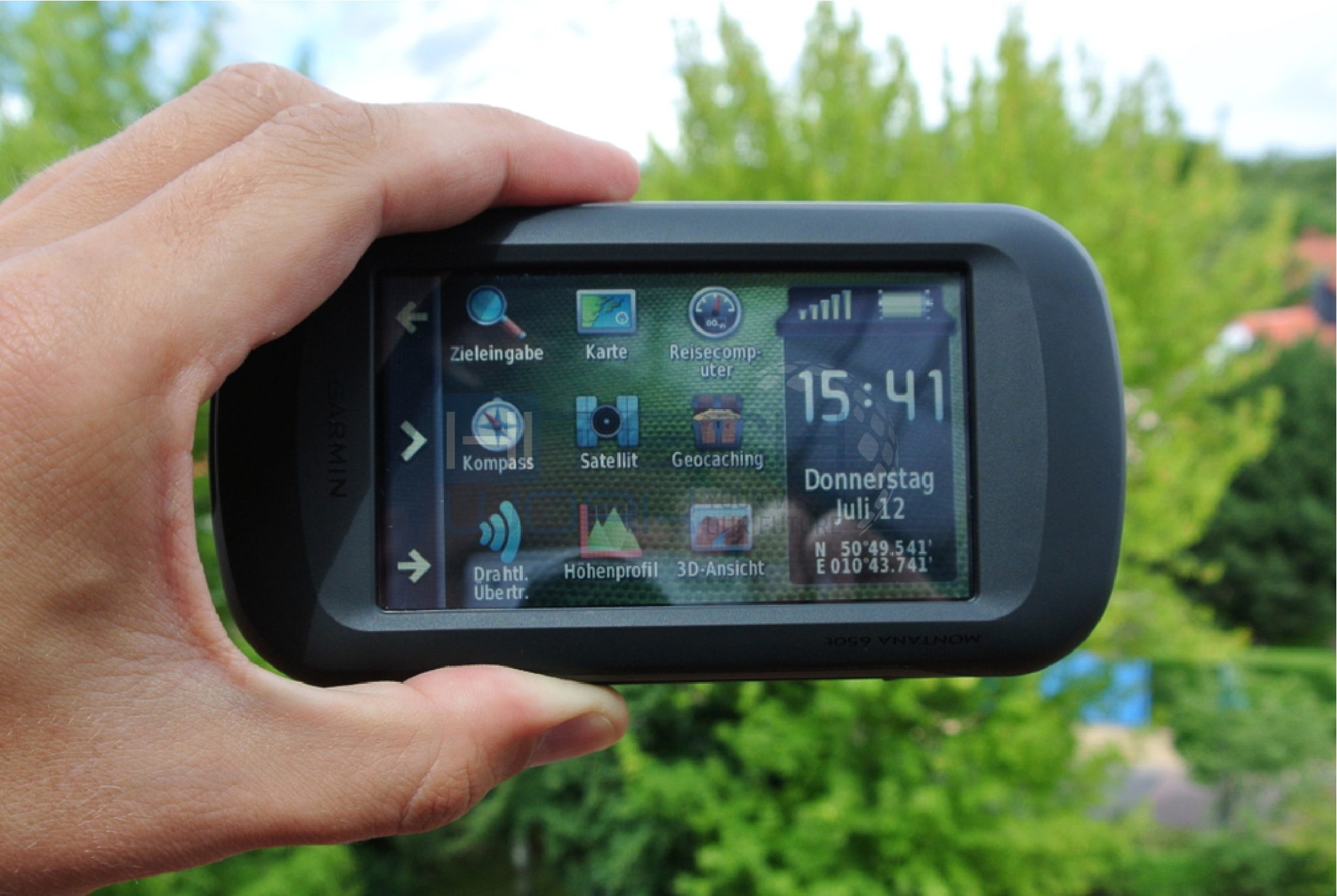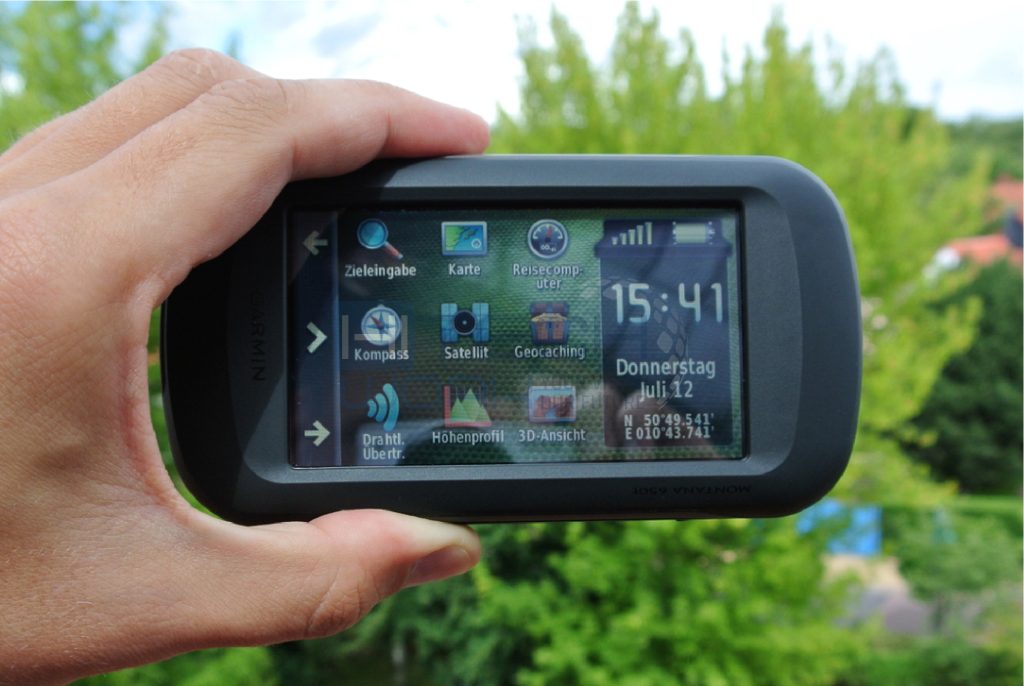 This hiking maps device has a dual orientation color display which is picture-perfect to use as a navigation structure while driving cars, motorcycles, mountain bikes, and ATVs. It has a pretty massive screen size with sunlight readable high-quality touchscreen that offers vivid colors and high-resolution images.
Take High-Quality Pictures of your Tour


The Montana 680t has upgraded from Garmin Montana 650t, which has 5 megapixels camera, but now the 680t has 8 megapixels digital camera. The high-quality images let the users spend more time enjoying the outdoors and less time searching for data.
However, when a user takes a picture, its location automatically coordinates geotagged, letting them return to the spot via picture. Users can also produce a map of their journey with the topographic 3D view with the images implanted in the map with this device.
The plus point of this device is that the camera is comparable to the smartphone available today. And you can insert a microSD card or view pictures from other devices.
Related: Garmin Forerunner201 Review: A GPS Running Watch
Go Everywhere for Mounting with Garmin Montana 680t
This Montana device is an array of compatible mounts designed for ATVs, boats, and cars. As a hand-held GPS, the unit is not too big; thus, it is not a great deal to convey it around.
This Garmin Montana model's GPS topographical maps come with preloaded topo maps (TOPO US 100K) for hiking or camping. Users can add preloaded cards if they take the boat out on the water and even load turn-by-turn driving directions for their maps.
This model also consists of almost a 1-year BirdsEye Satellite Imagery subscription) that adds satellite images to maps with a barometric altimeter. This is the best feature that helps the users to discover the exact location by watching landmarks on the maps.
So with all these incredible maps features, it is good to have one thing that can be used in different situations.
Dual Satellite Exposure with Garmin Montana 680t Mount
This feature provides GPS and a Russian Glonass system to this Montana unit that avowals WAAS and Hotfix. It basically means that the device picks you a signal rapidly and maintains it.
The dual satellite coverage feature also ensures that whether a user is amongst enormous sequoias or a business district multistory building, they would not drop their location on this device for a better hiking experience.
Waterproof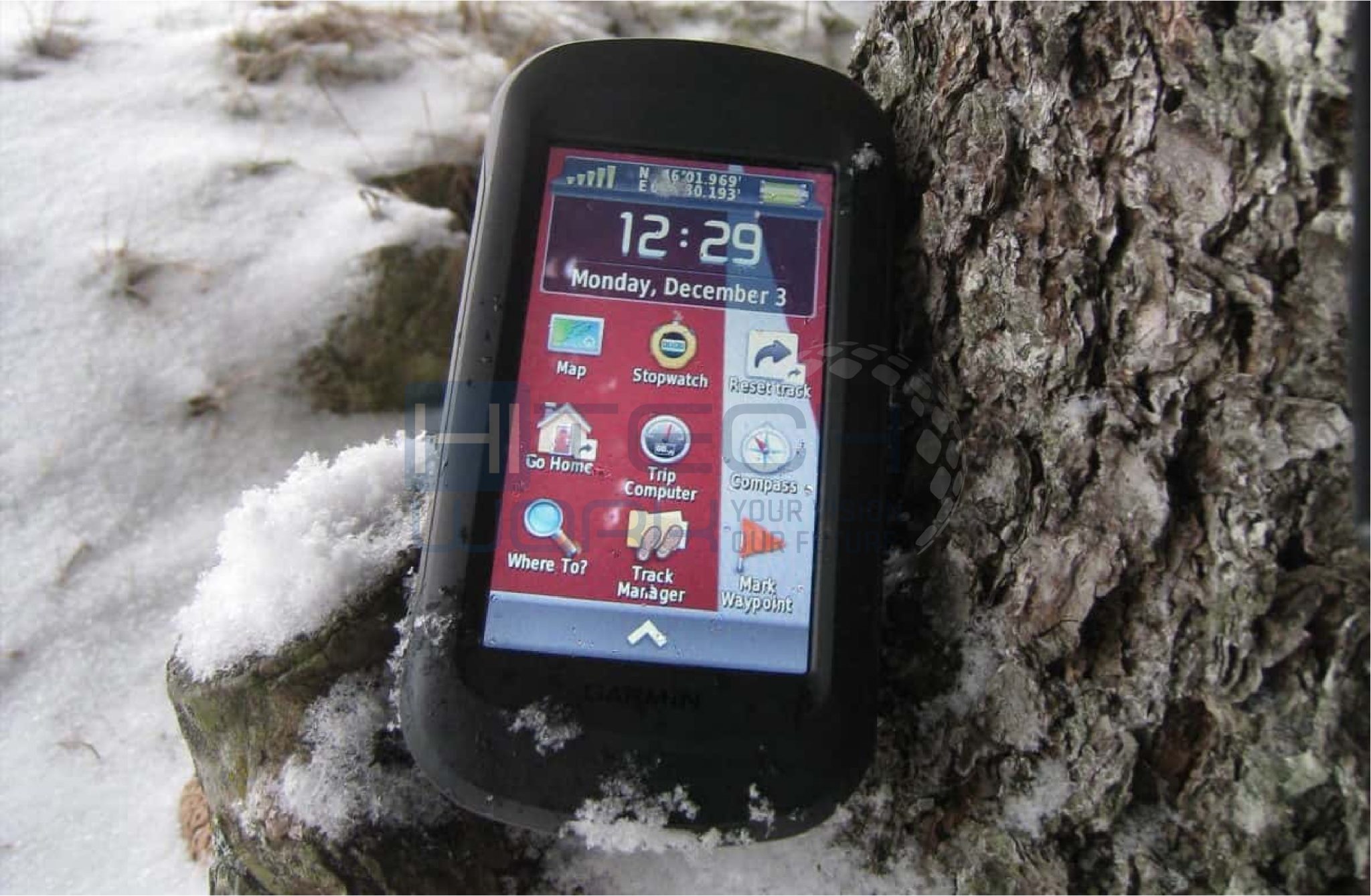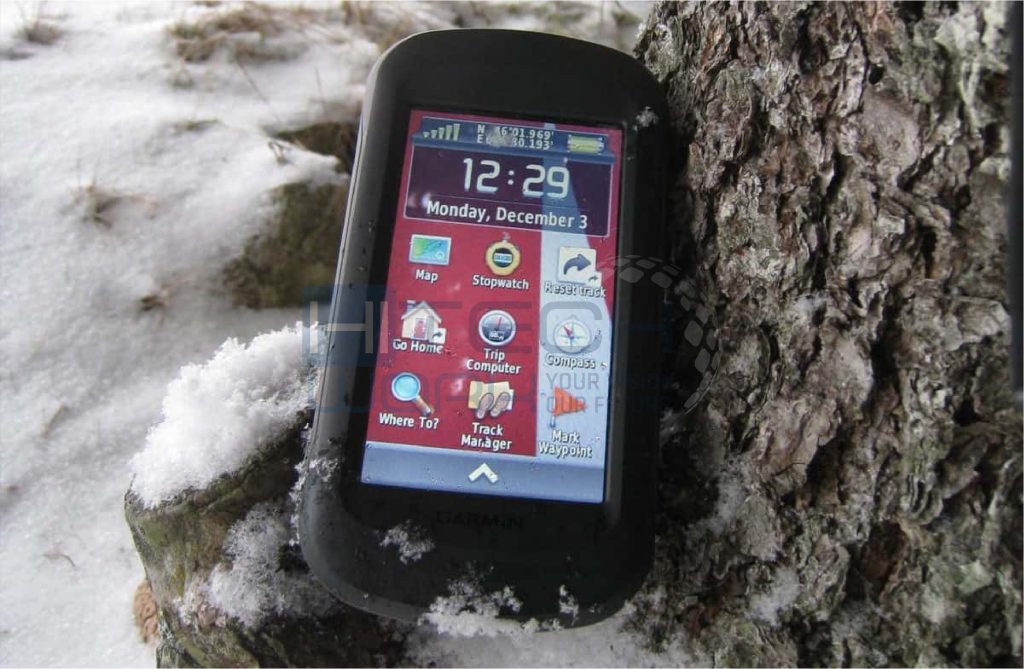 Waterproofing is important if you use your device in rainy or snowy conditions. That is why this Montana will get you an IPX7 waterproofing system. With that rating, this device can resist immersion in up to one meter for up to half an hour, which is quite abundant for rainstorms on the go.
Garmin Montana 680t Battery Life
The GPS Montana 680t built-in lithium-ion battery, true to its line, has reserved its entire day battery life with the complete rechargeable battery conceited 16 hours. But if a user wants more juice using 3 AA batteries, you can squeeze another 6 hours out of it getting a 22-hour charge. At the same time, users can charge the battery while using the device.
Pros
Variety of mounting options
Waterproof
Large display
8-megapixel camera
Cons
Large for pocket-carrying
Expensive
No bluetooth
Garmin Montana 680t Price Amount
This Garmin unit is expensive, with a price of $594. While it has many incredible features, it does not have that many more features than many other reasonably priced devices.
Our Verdict
One of the amazing products from Garmin company, the 680t, is a powerful GPS device with many functional and useful features for hiking, hunting, and underwater use. It is also beneficial for large groups to share waypoints and navigation data, which is a fast and accurate device.
But if you are looking for the cheapest one, this device is not a good choice. Moreover, the Garmin Montana 680t unit is quite bulky, not compacted enough, and does not offer Bluetooth connectivity.
Conclusively, you should choose this device if you want to spend a hefty amount of money on GPS devices with the features we have already described in the post above.
Editor's Recommendation