The Garmin Nuvi 660 is a pioneering GPS navigation device that has revolutionized the world and has amazing user-friendly features that attract customers when they buy once. The Nuvi 660 offered a seamless navigation experience to drivers worldwide.
First, the Garmin Nuvi660 operates under s non-exclusive license, granting users the right to utilize the software and features provided by Garmin. This license makes sure that users can enjoy the benefits of the Nuvi 660 while adhering to the specified terms and conditions. And you may also check out Garmin Forerunner 25 Review: Solid No, Frills Running Watch.
Garmin provides a software license agreement to understand usage rights and responsibilities better. This agreement states the permitted usage of the software and its restrictions. Moreover, Garmin offers a warranty for the Nuvi 660 to provide 100% user satisfaction.
Thanks to its universal ball joint, the Nuvi can be adjusted to fit even odd angles on windscreens. Although it's extremely simple in design, it works marvelously, and it's certainly better than some systems that employ tortuous cradles, hinges, and bars.
| | |
| --- | --- |
| PROS | CONS |
| MP3 player | No Auto-sort multiple destinations |
| Audiobook player | MSN® Direct for U.S. incompatible |
| Configurable vehicle icons | Remote control not found |
| SiRF Star III Garmin GPS Navigation chipset | Dead reckoning not found |
| Suction cup mount | No Motorcycle-friendly |
| Route avoidance | Not XM Navtraffic & Radio for U.S compatible |
Garmin Nuvi660 Accessories
The Garmin Nüvi 660 is an older model, so the availability of its accessories may vary and be found in different E-commerce stores. Here is the list of G-Nuvi 660 accessories with their prices that work for the Car sat nav.
| | |
| --- | --- |
| Slip Carrying Case | £9.99 |
| Deluxe Carrying Case | £24.99 |
| Universal Carry All Case | £19.99 |
| High-Speed Multi-Charger | £34.99 |
| Vehicle Power Cable | £21.99 |
| Cradle & Vehicle Power Cable | £39.99 |
| Portable Friction Mount | £29.99 |
| Adhesive Dash Mount | £21.99 |
| Air Vent Mount | £16.99 |
| Dashboard Disc | £5.99 |
| AC Adapter & USB Cable Kit | £25.99 |
| Mini USB Cable | £6.99 |
Garmin Nuvi 660 Specs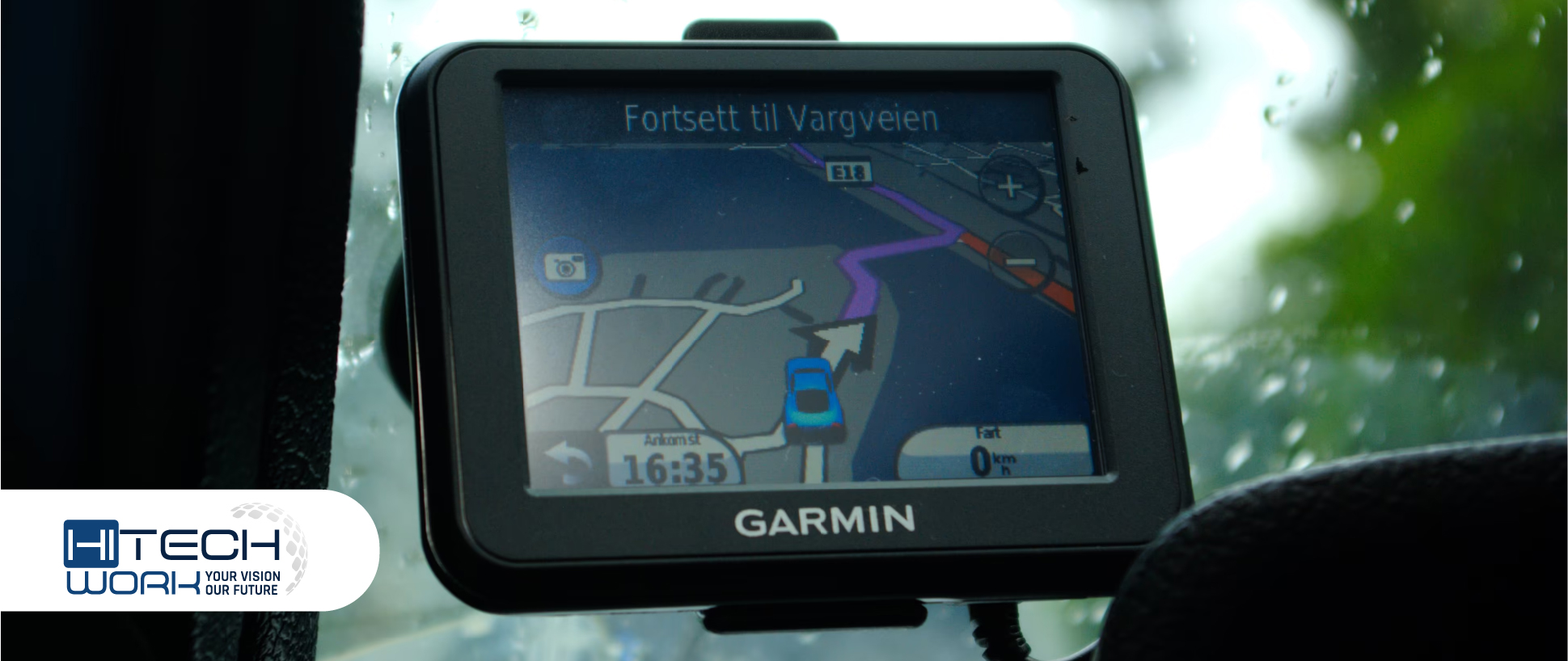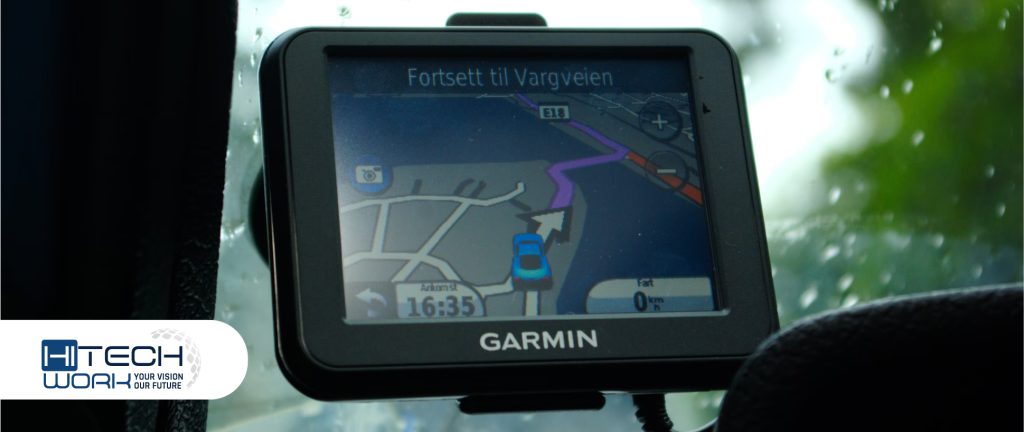 | | |
| --- | --- |
| RECOMMENDED USE | Automotive |
| DISPLAY SIZE | 4.3″ Widescreen LCD (9.7 x 5.7 cm, 480 x 272 pixels) |
| PRELOADED MAPS | City Navigator® NT (latest version) with Europe, including Ireland and UK |
| DISPLAY TYPE | WQVGA color TFT with white backlight |
| BLUETOOTH SUPPORT | Yes |
| VOICE PROMPTS | Yes (internal speaker) |
| 3D MAP VIEW | Yes (2D also supported) |
| TOUCHSCREEN | Yes |
| BUILT-IN STORAGE | Internal solid-state memory |
| PC CONNECTION | USB |
| SLOTS | SD card (not included) |
| ACCESSORIES INCLUDED | Vehicle suction cup mount, Dashboard disc, USB cable & More |
| BATTERY | Rechargeable lithium-ion (up to 7 hours battery life) |
| MP3 PLAYER | Yes |
| MOVIE PLAYER | No |
| AERIAL | Built-in aerial |
| DIMENSIONS | 12.4 x 7.4 x 2.3 cm |
| WEIGHT | 190g |
Features of Garmin Nüvi 660
Voice prompts (e.g., "Turn right in 500 ft.")
Speaks street names (e.g., "Turn right ON ELM STREET in 500 ft.")
3D map view & FM traffic compatible
Auto re-route (fast off-route and detour recalculation)
Choice of route setup (faster time, shorter distance, off-road)
Route avoidance (avoid highways, tolls, etc.)
Custom POIs (ability to add additional points of interest)
Hands-free calling with Bluetooth® wireless technology
MP3 player & Audio book player
Picture viewer & Touchscreen
Configurable vehicle icons (select car-shaped icons for map navigation)
World travel clock, currency & measurement converter, calculator
Headphone jack/audio line-out
Garmin Lock™ (anti-theft feature)
Garmin Nuvi 660 Maps & Memory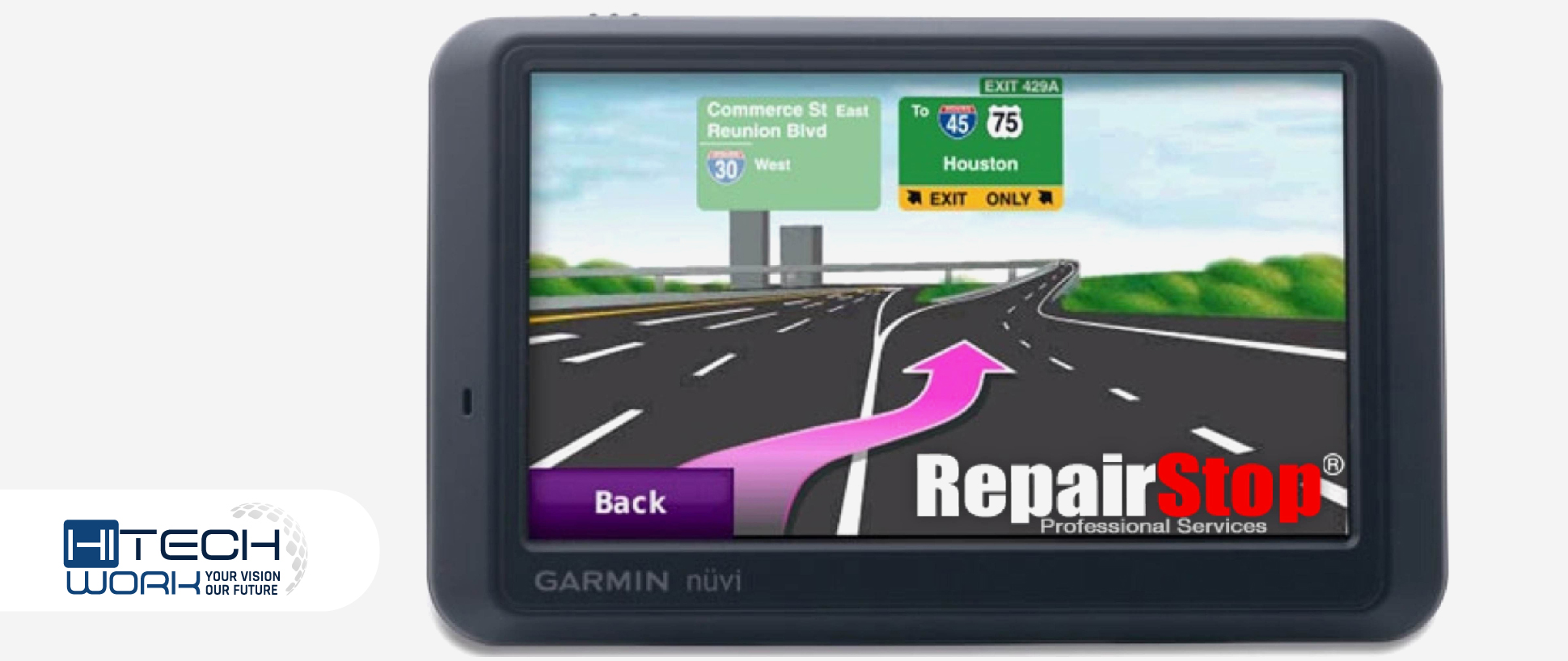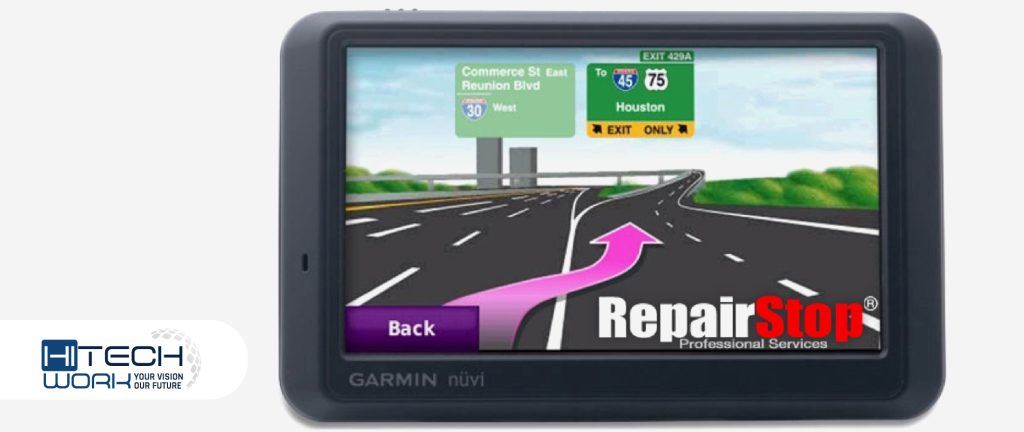 | | |
| --- | --- |
| Basemap | Yes |
| Preloaded maps | Yes |
| Ability to add maps | Yes |
| Built-in memory | internal solid state |
| Accepts data cards | SD card (not included) |
| Waypoints | 500 |
| Routes | 0 |
Garmin Nuvi 660 Design
Garmin Nüvi 660 measures 4.9×2.9×0.9 inches and weighs 6.2 ounces, making it slightly heavier than its predecessor but still ultraportable and sleek. Furthermore, the extra size serves a purpose.
The Nuvi 660 has a larger 4.3-inch display than the Nuvi 350, which has a 3.5-inch screen. Maps look exceptionally sharp and colorful thanks to the touch screen's 480×272 pixel resolution. In addition, it can be read in direct sunlight.
You can access all the Garmin Nuvi 660 tools and enter the relevant information via the touch screen. The interface is easy to use, and the menus are clearly identified. Moreover, our first attempt at using the product didn't even require us to look at the user's manual. Additionally, we had no issues pressing the wrong buttons due to the large icons and onscreen keyboard.
The Nuvi 660 has a minimalist design that we love to use. There is a sole power on/off button on the top of the unit, an SD expansion slot, a mini-USB port, and a headphone jack on the right spine.
In its closed state, the flip-up patch antenna stores flush with the unit's surface so it won't add any further bulk. If you press the power button quickly, the Quick Settings page appears, where you can adjust the sound and screen brightness. Our only wish would be to have external volume controls.
Garmin Nüvi 660 Performance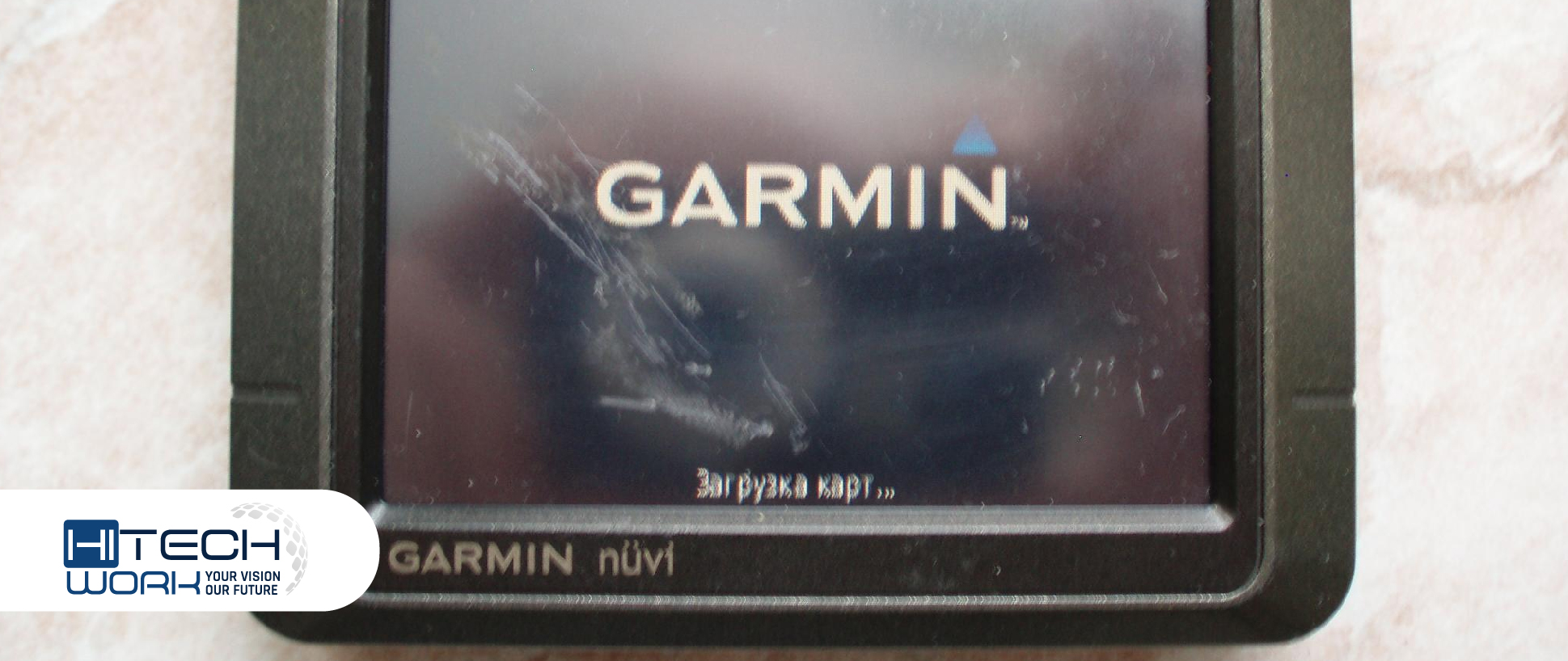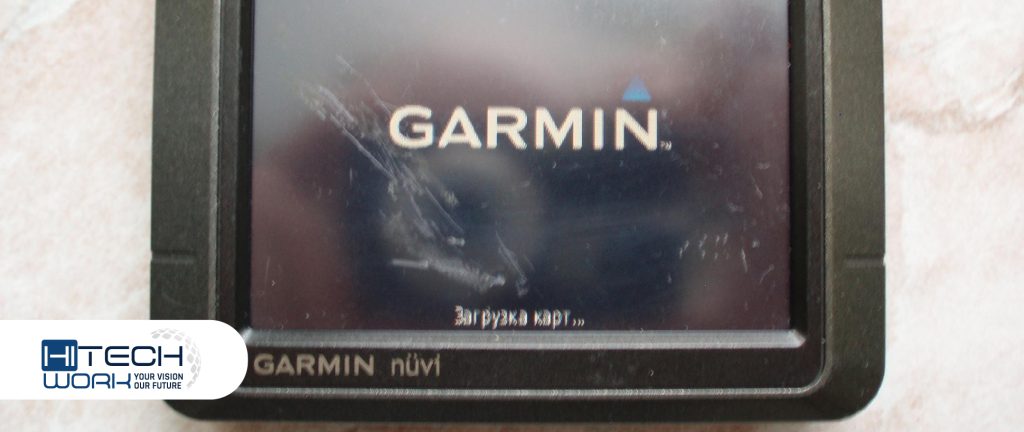 We took the Garmin Nuvi 660 out for a test drive in San Francisco, which performed wonderfully. Our unit was able to acquire a satellite fix in less than a minute, and subsequent starts were also much faster.
The system tracked our location as we drove around the San Francisco location, running routine errands. A route was also returned quickly by the Nuvi 660 once we entered a specific destination. After getting off course, the automatic route recalculation was prompt after the directions were accurate.
Cingular 8525 was able to pair with the unit without any problems, and we were able to make calls without any problems. The multimedia experience was not great on a portable navigation device, but it worked fine when you're in a bind. Our Shure E3 headphones improved the sound quality of the music played through the system's speakers even though the sound was muffled and soft.
Garmin Nüvi 660 Halterung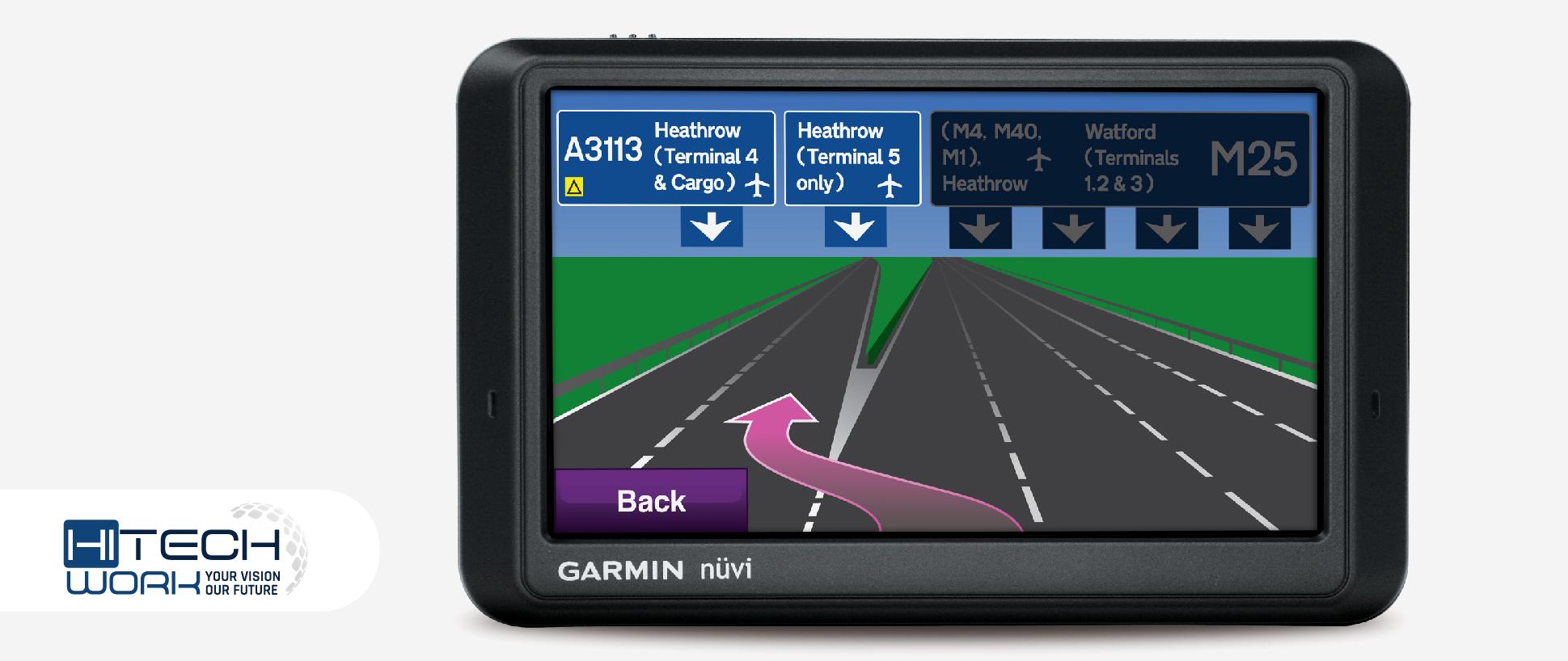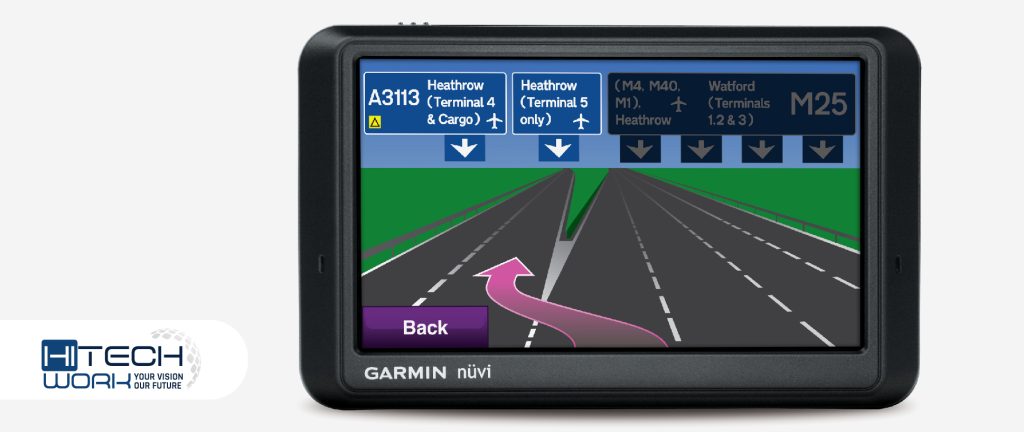 The Garmin Nuvi 660 mount (Halterung) refers to the specific mounting system designed for the Nüvi 660 GPS navigation device. The mount allows you to securely attach your Nuvi 660 to a vehicle's windshield or dashboard for easy viewing and accessibility while driving.
The Garmin Nüvi 660 has two main components: Suction Cup & Cradle.
Suction Cup: The suction cup serves as the base of the mount and is used to attach the mount to the windshield or another smooth surface in your vehicle. The suction cup creates a strong grip, keeping the mount securely in place.
Cradle: The cradle is part of the mount that holds and secures the Garmin Nuvi 660 device. It usually has adjustable arms or brackets to accommodate different device sizes. The cradle connects to the suction cup or another attachment point on the mount, providing a stable and secure position for the Nuvi 660.
The Garmin Nüvi 660 mount allows you to position your device at a convenient angle for optimal viewing while driving. It confirms that the device remains in place even during bumpy rides or sudden movements.
FAQ's
Editor's Recommendations