Nowadays, Netflix is among the top content platforms in the world. People want to watch their favorite content in their native language. But some people don't know how to change the language on Netflix.
In this article, we will guide you on how to switch the language on Netflix on mobile devices, web browsers, and smart TVs
However, Netflix gives its users access to many thrilling, exciting TV shows in 60+ languages. It can easily grab users' interest. There are many amazing movies and shows to watch on Netflix. All these shows are recorded in different languages and dubbed in English, French, and many other languages.
Moreover, Netflix offers premium subscriptions to their users for up to four devices, which makes it easy for viewers to enjoy streaming services on many devices.
How to Change Netflix Language On Mobile Devices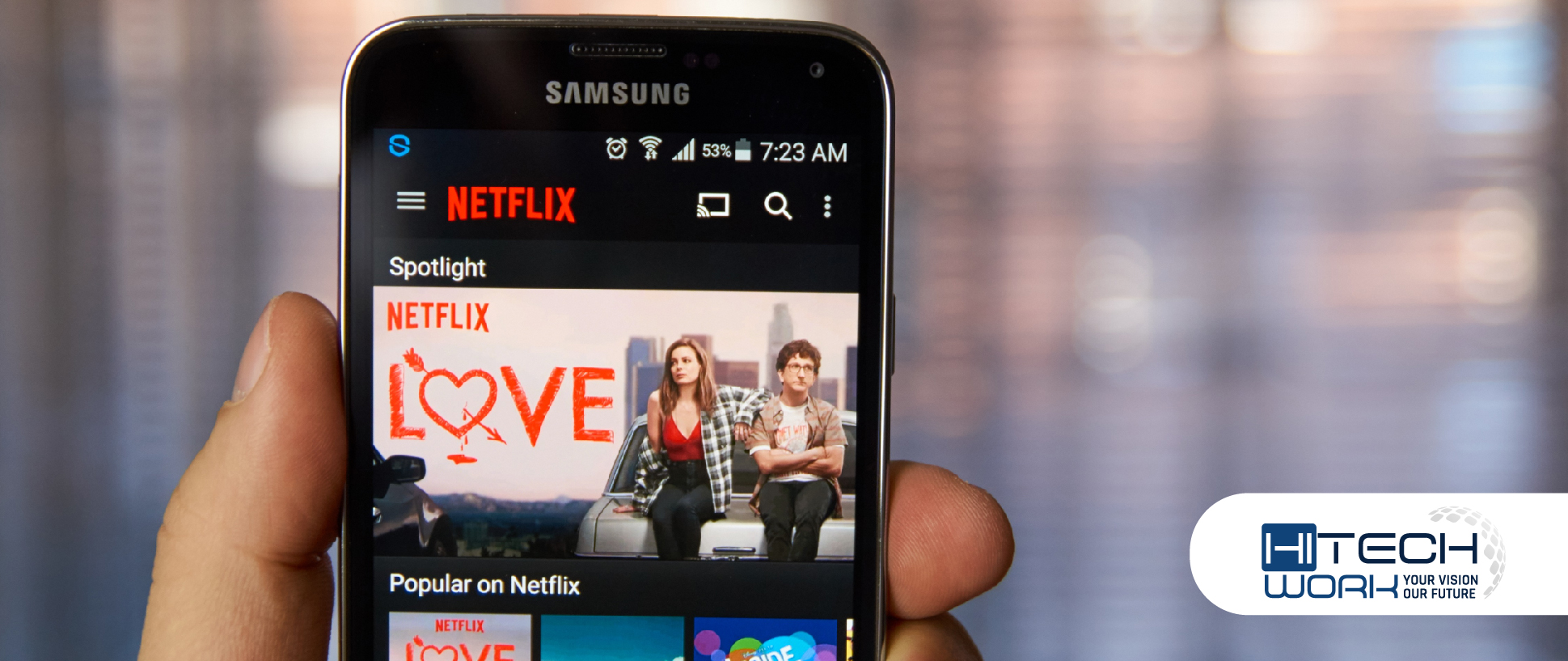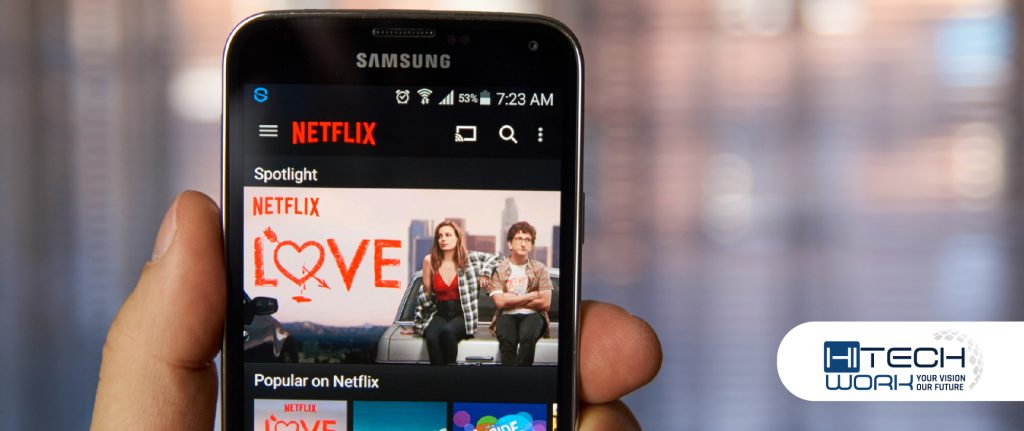 If you want to watch Netflix on your mobile phone, you need to install the Netflix mobile app.You can change the language on your iPhone, iPad, Android phone, or tablet in a few easy steps.
Sign in to your Netflix account.
In the bottom right corner of the screen, you will see my Netflix; click on that.
Tap on three lines from the upper right corner.
Now click on manage profiles.
Choose the profile you want to edit.
Click on display language.
Tap your desired language from the list of languages.
Click on the save button to apply changes.
Now back to the homepage and enjoy your favorite shows.
Transform Netflix Language On Web Browser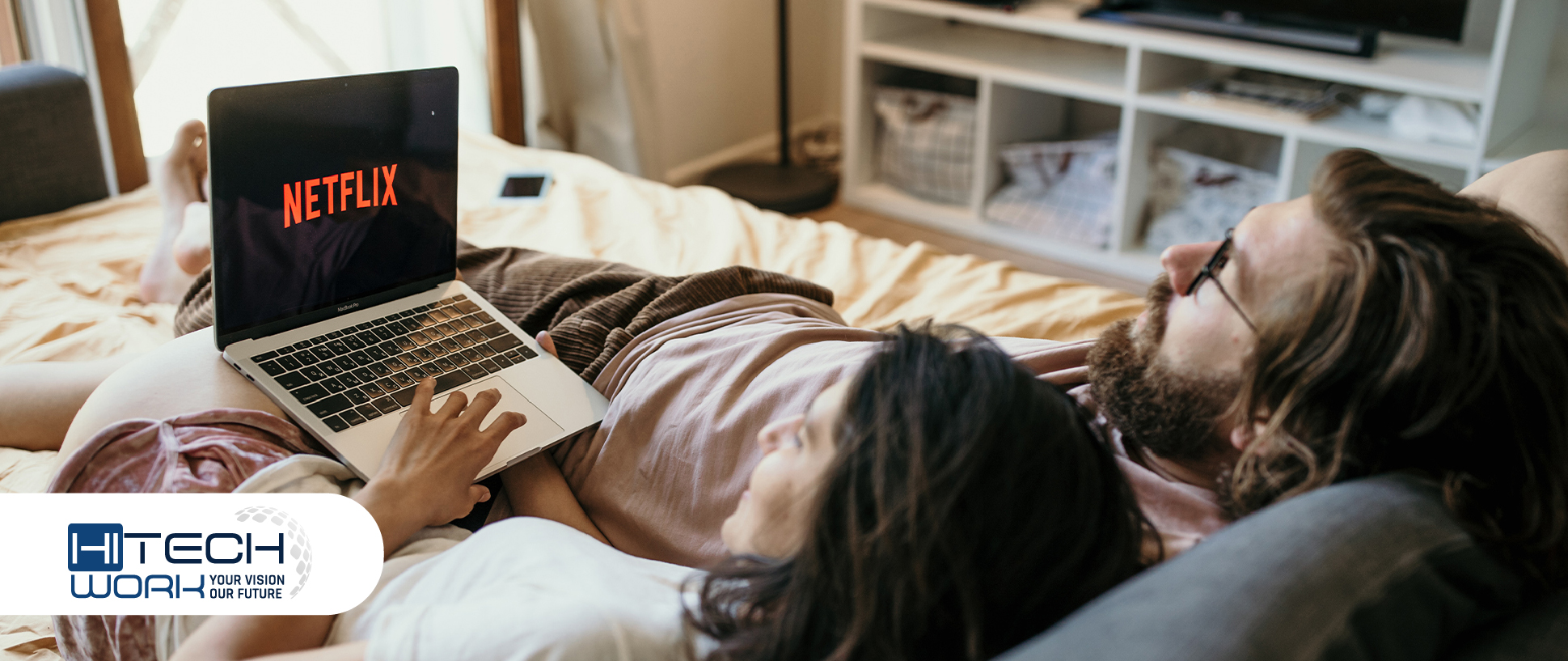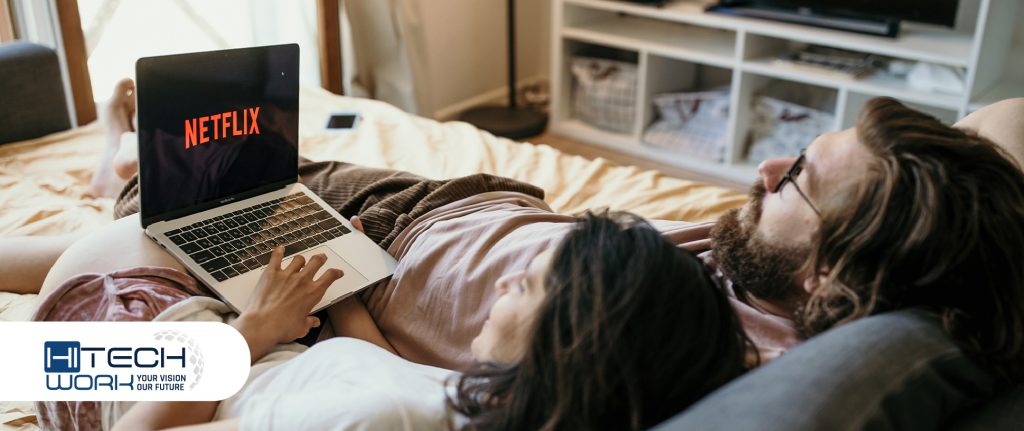 Suppose you are watching Netflix on your Windows, MAC, or Chromebook. You will need a web browser like Google Chrome, Microsoft Edge, Firefox, etc. Here are the steps to change the language of Netflix on the browser.
Sign into your Netflix account.
And click in the top-right corner and hover the cursor over your profile picture.
In the menu, go down and select Account.
Scroll down and find the language option.
Under the language setting, click on change and select your desired language from the options.
Click on the save button to save the changes.
Now, go back to the Netflix page and start watching the content of your choice.
How to Change Language In Netflix On A Smart TV (Streaming Services)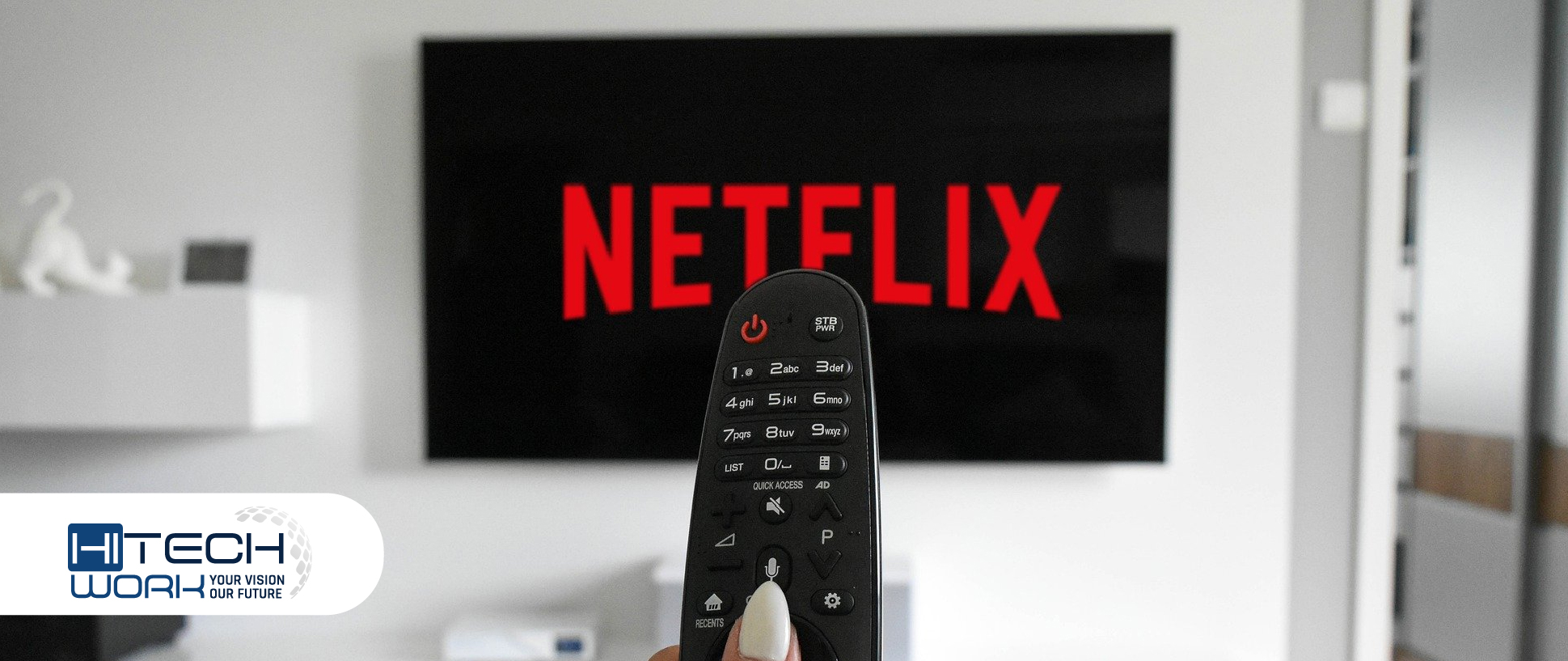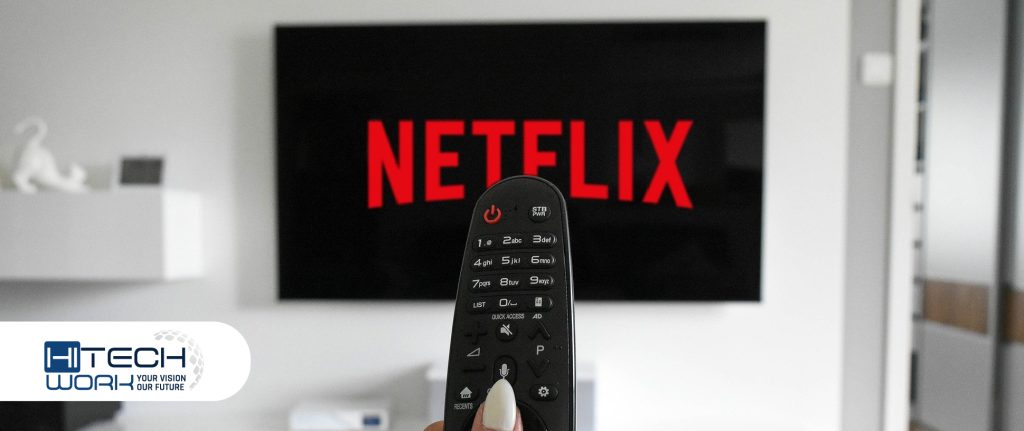 Smart televisions play an essential role in streaming, as viewers stream their favorite shows, movies, and web series. You can enjoy Netflix on your smart TV in many ways, like through Roku and Amazon FireStick. Check out this guide on How to Stream Netflix on Discord.
Each of these has different ways to change the language. But if you have your own smart TV, you can follow these steps to swift the Netflix language.
Open the Netflix homepage on your smart TV
expand the side menu on your remote.
From the side menu, go to your profile and select Edit Profile.
Navigate to the menu and select thelanguage option.
Now, choose the language you want.
Then, back to the homepage.
Your Netflix streaming service audio & subtitle language settings will be changed.
How to Add Audio and Subtitle Language On Netflix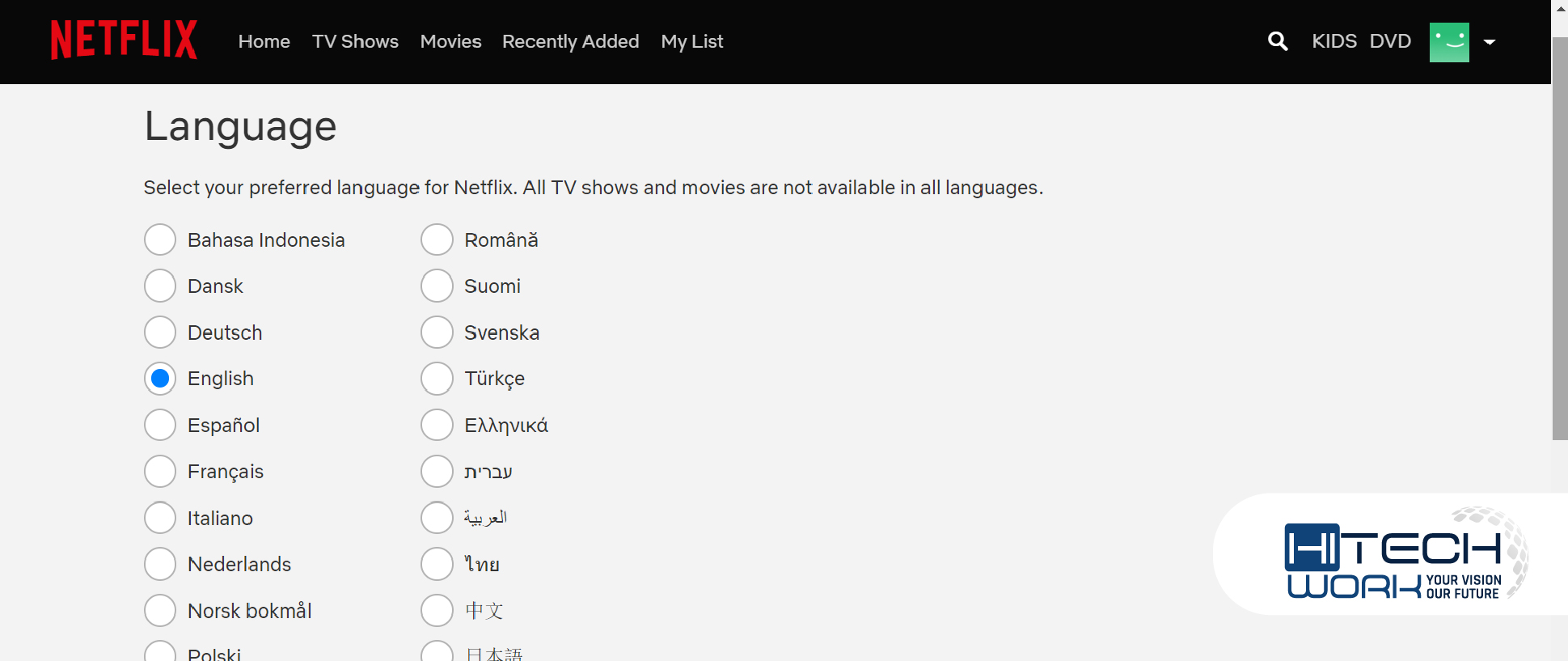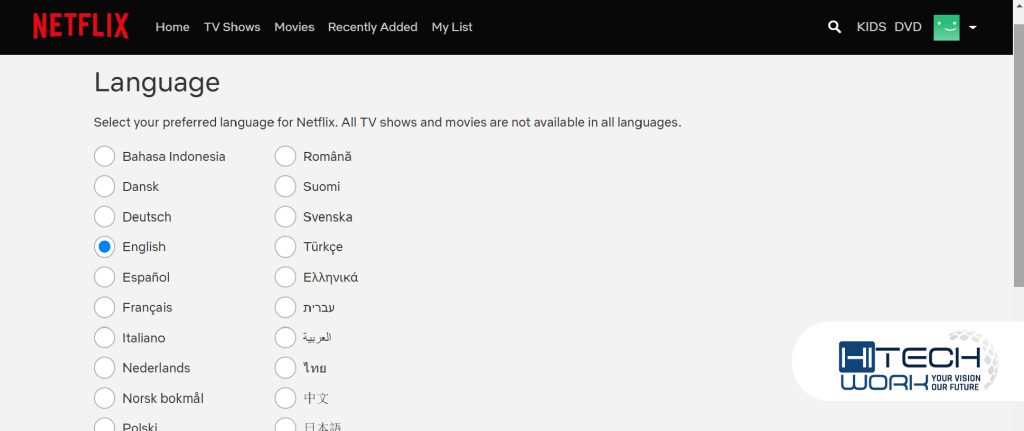 If you don't want to change all your Netflix language settings but you want specific shows or movies to watch in your native language. Netflix allows you to add audio and subtitle language to a specific Netflix show or movie.
On Mobile Devices (iPhone, iPad, Android phone or Tablet)
Here are some basic steps for addingaudio and subtitles to your Netflix app.
First,launch the Netflix app.
Choose the show or movie you want to watch in your preferred language.
Select theaudio and subtitles from the options.
Click the language for audio and subtitles.
Now, return to the options panel.
And. Select play and enjoy.
On Web Browsers And Smart TVs
From your web browser, go to your account page.
Click on your profile.
Select change for language.
Choose your preferred languages from the shows and movies' language options.
Now click on save.
Conclusion
Changing the language of a Netflix account is quite easy for mobile phone users, web users, and smart TV viewers. You just need to follow the steps mentioned above. Select your preferred language and start watching your favorite shows.
FAQs
Editor's Recommendation