When we stream anything on YouTube, it keeps track of everything we do on the platform, like what we watch, search for, and even previews. This way, you can easily and quickly find and rewatch or share a recently-viewed video. YouTube also uses it to show you better recommendations in your YouTube feed that matches your taste. Indeed, it's a great privacy concern feature. However, if you're looking for a method to tell you How to Delete YouTube History, keep reading this article carefully.
The YouTube App history is based on two types: Watch history and Search history, on which YouTube suggests you watch videos and push ads that you find relevant. You can clear both if you don't want YouTube to save your data. We'll show you how? And you may also checkout How To Delete Playlist on Youtube .
Below are a few steps that can be applied on iOS devices, Android smartphones, and the YouTube Web app on your desktop.
Quick Steps to Delete YouTube History on Android & iOS
First, we would like you to know that previously YouTube had the option to clear the search history and watch history separately. But it does exist now. So, if you wish to clear your history in bulk, you must delete both your search and watch history.
Open the YouTube mobile app on your Android phone and tap on your profile picture in the upper right corner.
Tap the Settings option.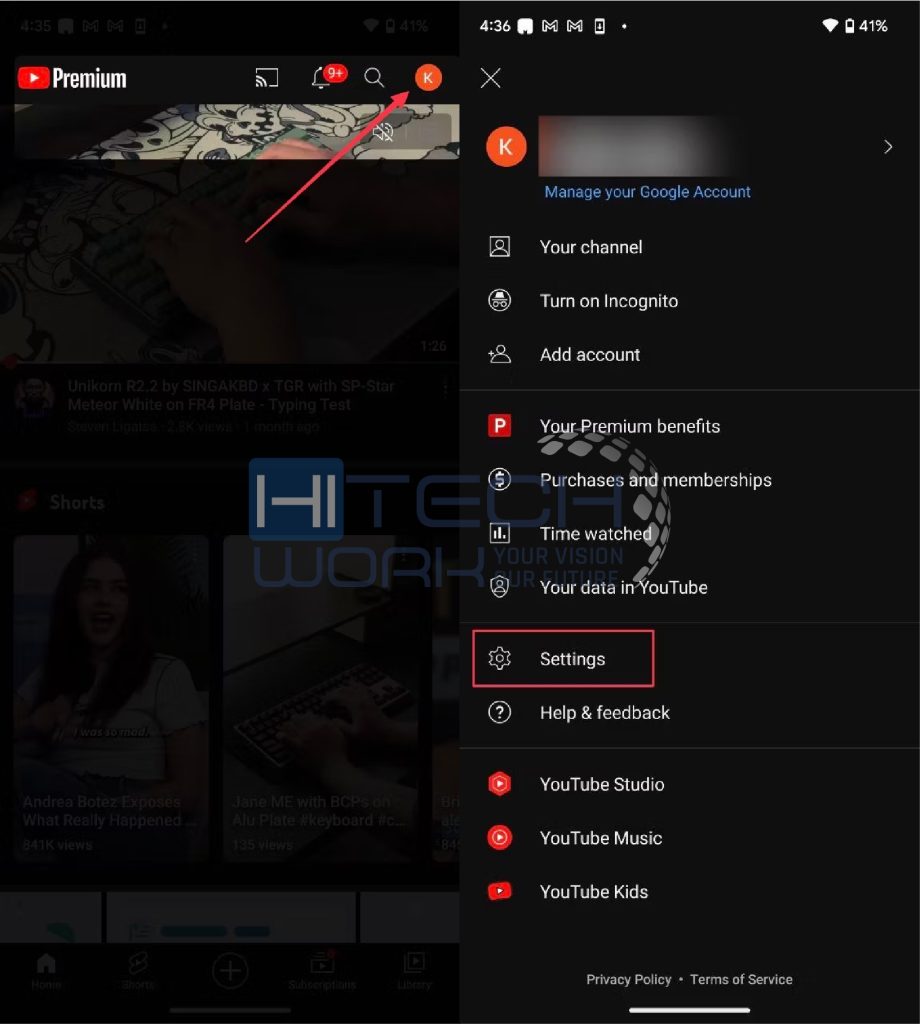 Tap on Manage All History.
You must choose an account if you log into many accounts on your device.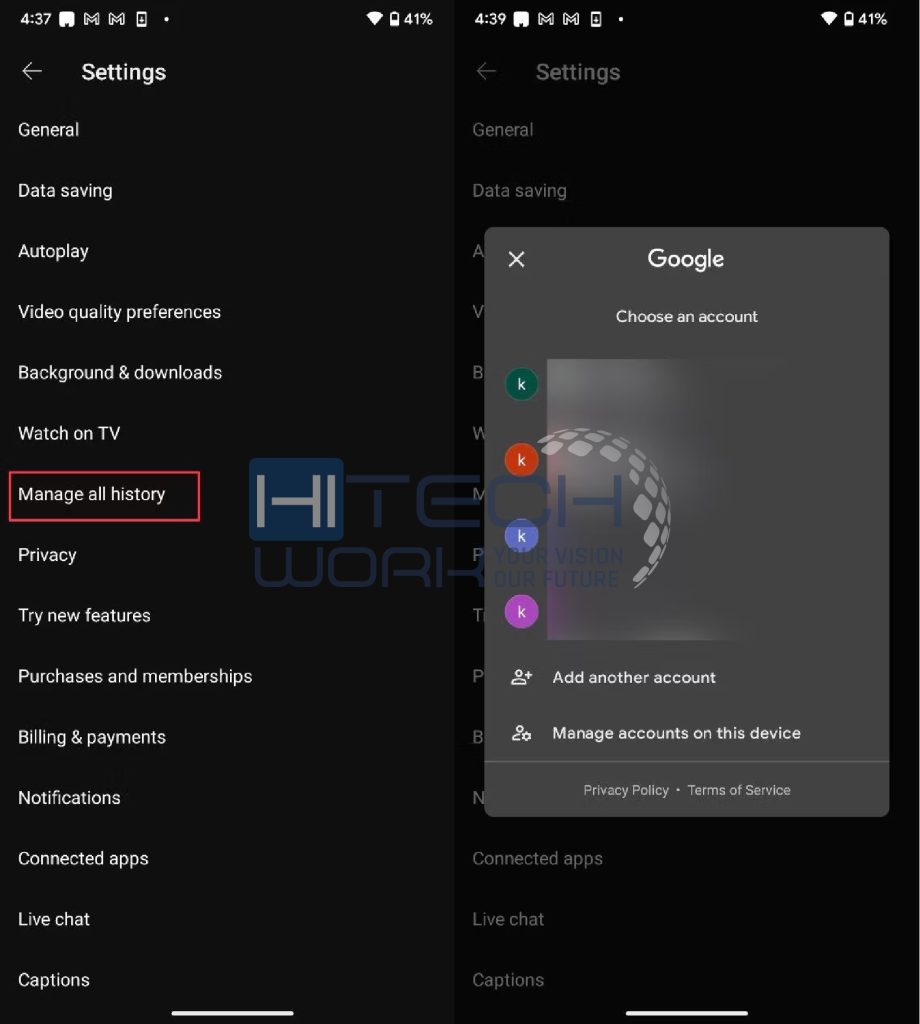 You see the cross icon right next to a video or search from your history to delete it.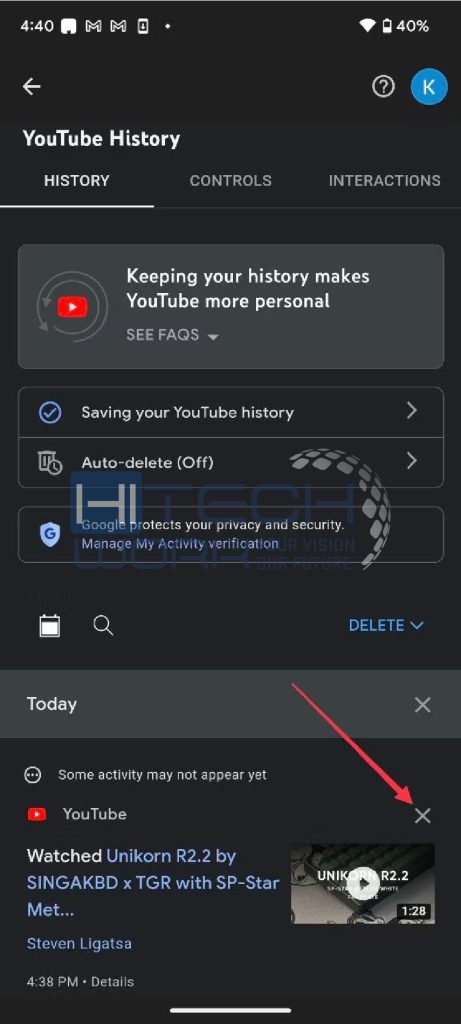 Tap the Delete button from the drop-down menu and choose Delete at all times to clear your entire watch and search history.
Press the Delete button to confirm you want to delete your YouTube watch history.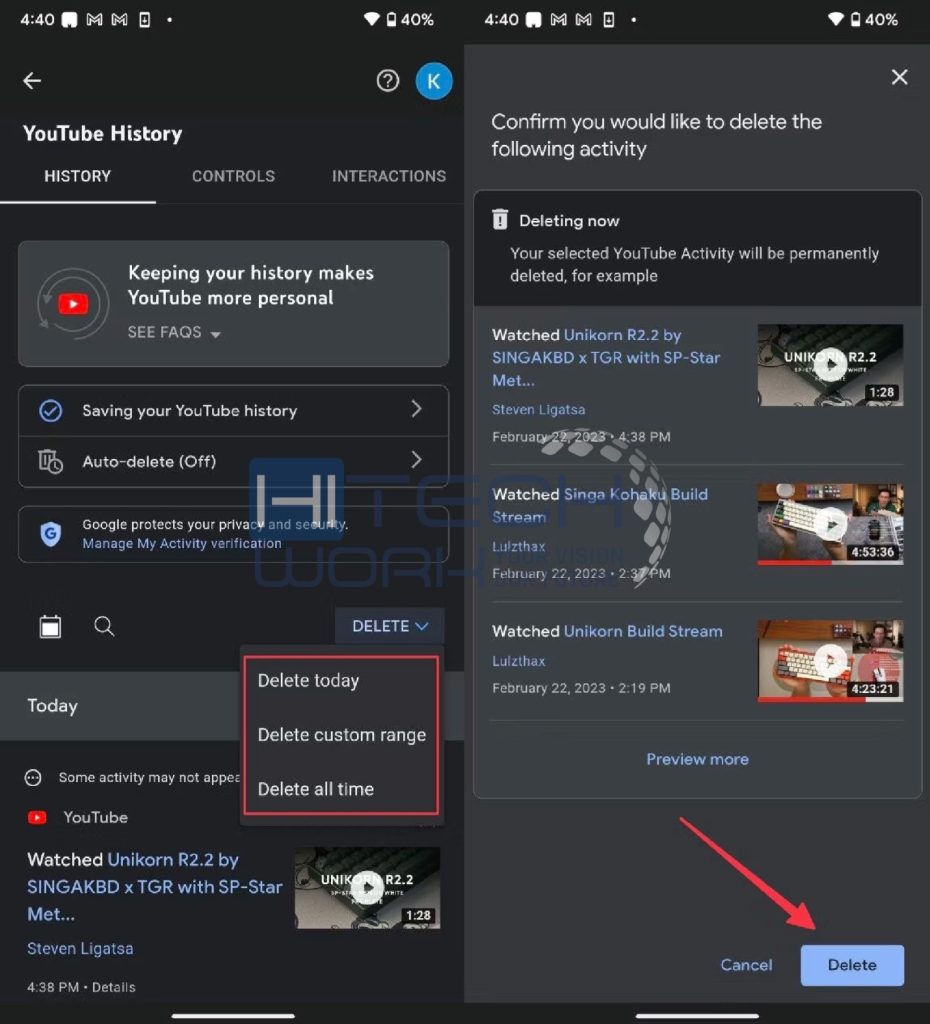 How to Clear All YouTube Search History on Laptop or Desktop
If you're using YouTube on a laptop or desktop, you can follow the steps that may help you.
Visit YouTube.com and sign in to your account.
Click on the three horizontal lines in the display's top left corner.
Click on "History."
Click "Clear all watch history" to remove the entire watch history.
Click on "Clear all search history" to delete the entire search history of YouTube on the desktop.
But you should remember that removing your search history will not delete the videos you have watched. It will only clear the record of your searches. (hotcanadianpharmacy.com)
Even you can Set up YouTube Auto-Delete to Clear Your History
Fortunately, the YouTube app user can also set YouTube to auto-delete history at a set interval, like watching any video freely without a record, which is possible when using incognito or private browsing modes. Follow the instructions to apply mode.
Open YouTube in any browser and log in with your account.
Click on the History option.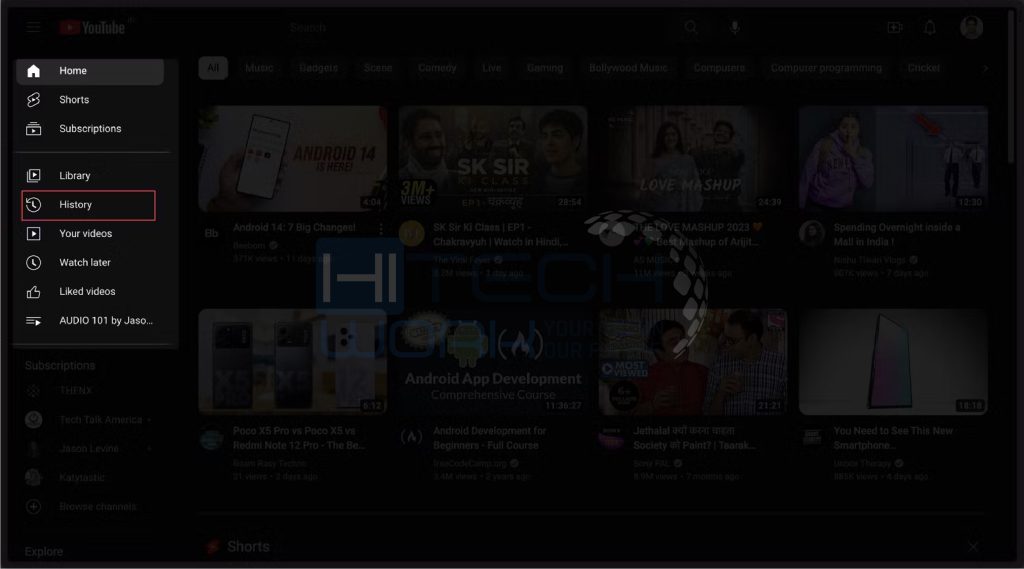 Click Manage All History.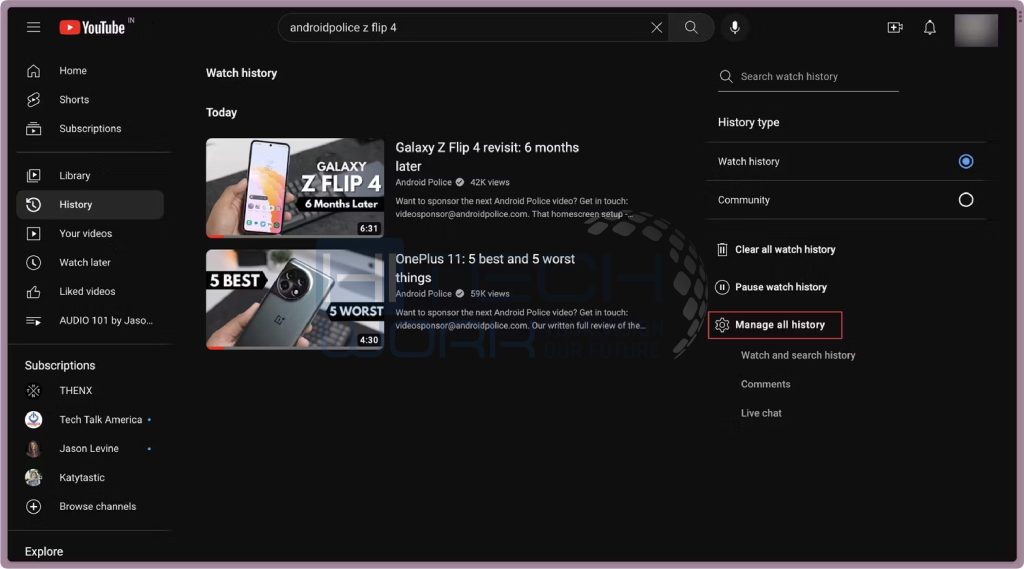 On iOS or Android mobile, tap on your profile icon and go to Settings> Manage all history.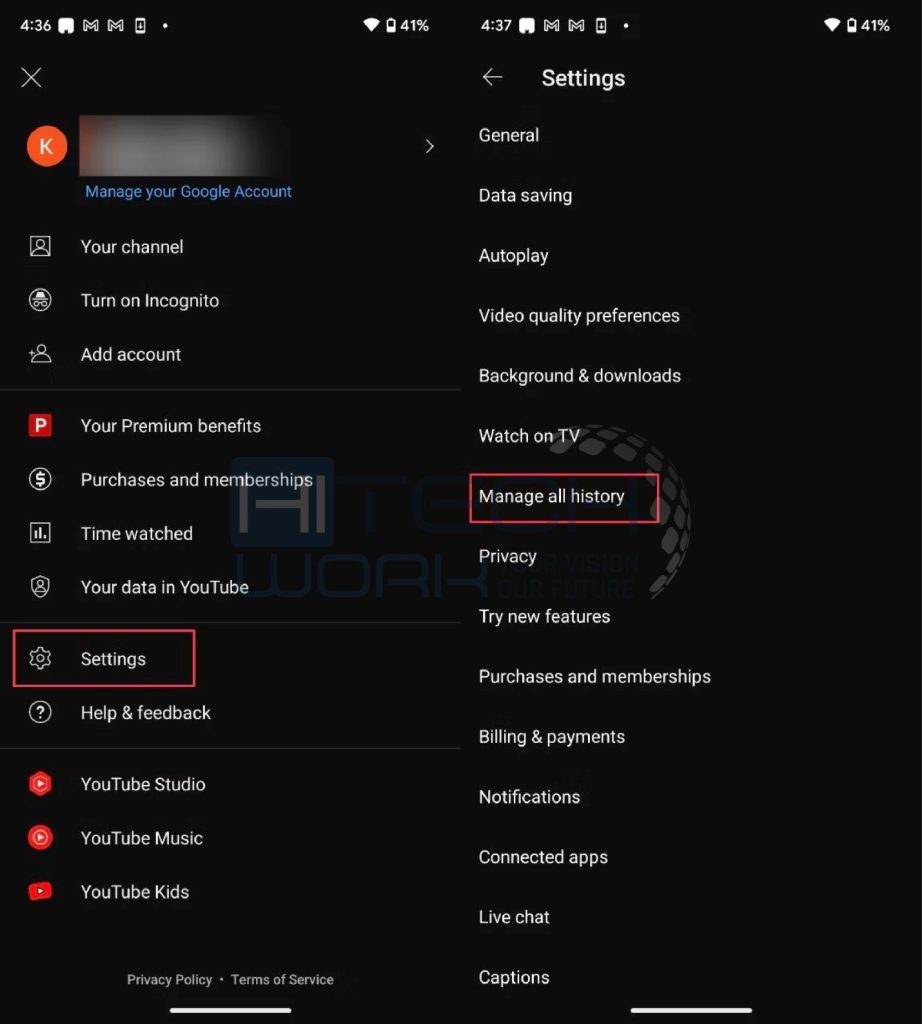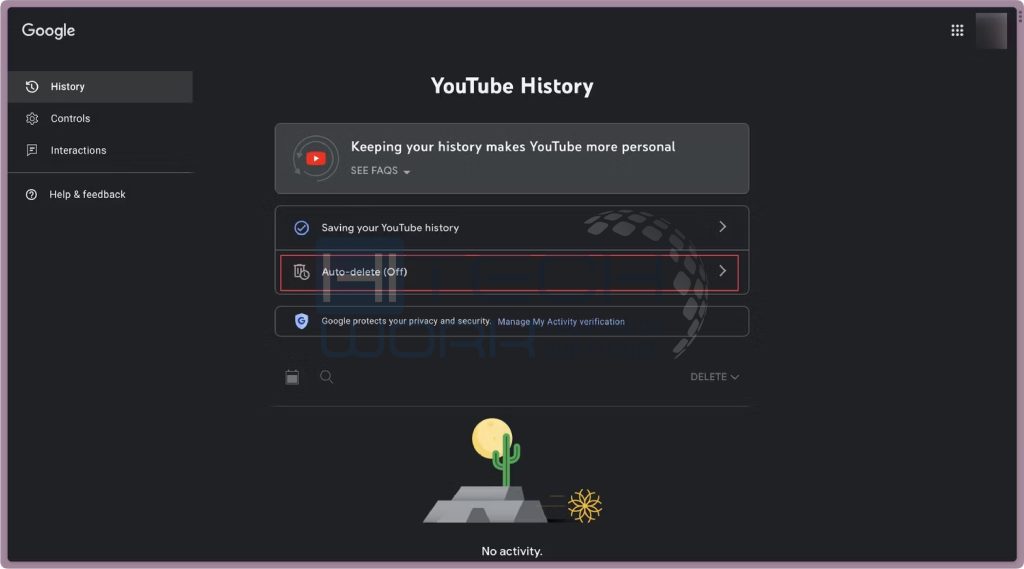 By default, YouTube will clear the watch and search history in 36 months. Click it to change the schedule.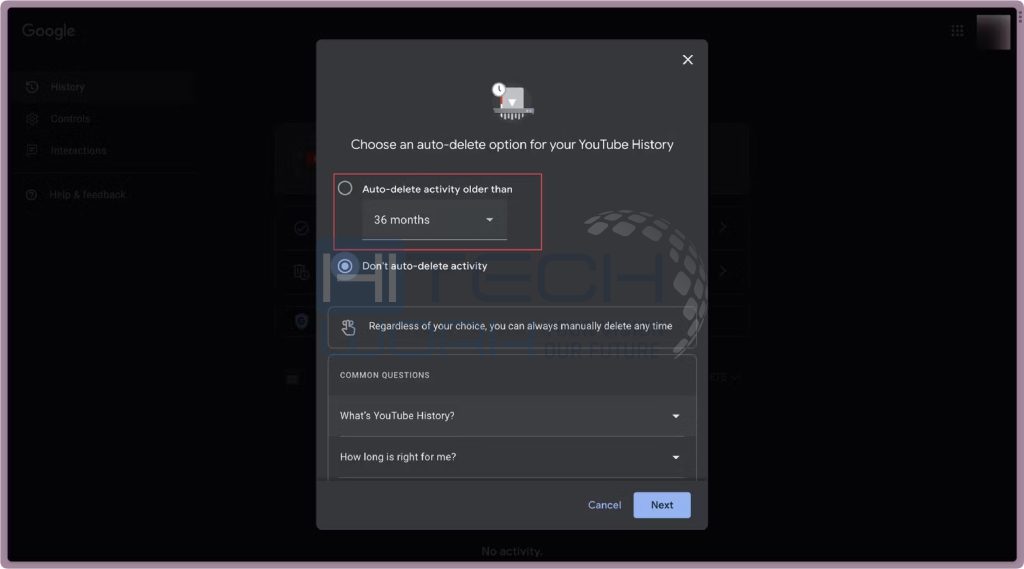 Choose the better option for you and click Next to save changes.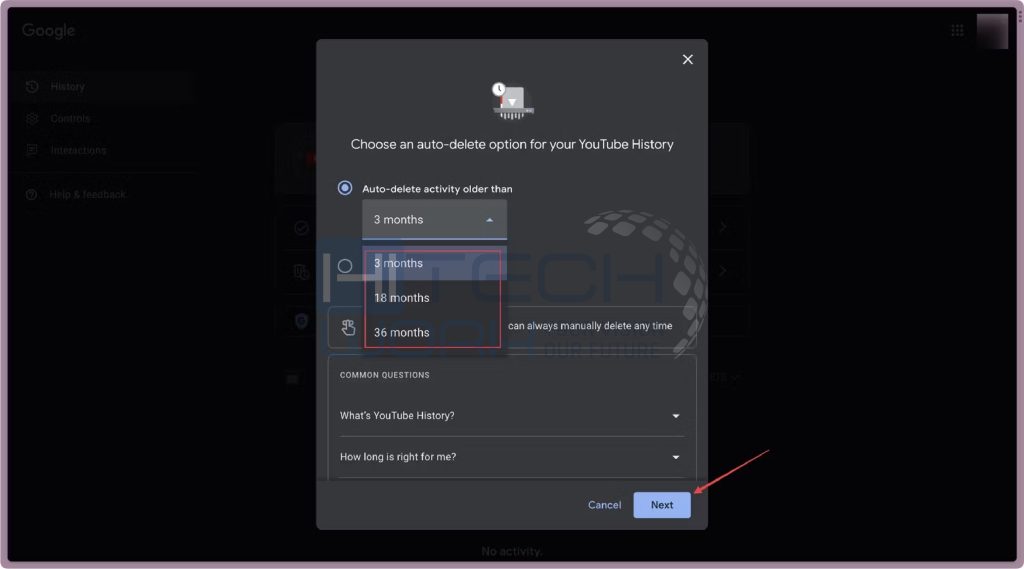 Conclusion
Deleting your YouTube history is an amazing feature to improve your privacy and security and restrict others from seeking what you have searched for on YouTube. Hopefully, you understood all the ways outlined for a particular device and found them easiest to apply.
Editor's Recommendations