On Roblox, users can play a wide variety of games designed by other users and create their own. Established in 2005, the platform has gradually gained popularity, and playing games on it is often fun. It is available on almost all platforms, including Android, iOS, Windows, and Xbox, except for macOS. Occasionally, some users cannot connect to a server when using the platform. Error code 279 is displayed to the users. Usually, this refers to a connection issue.
Several factors can cause this, including your Windows Firewall, the game you are connecting to, and more. The causes of the error message will be discussed in detail below, followed by solutions that should aid in resolving the issue. Let's get started.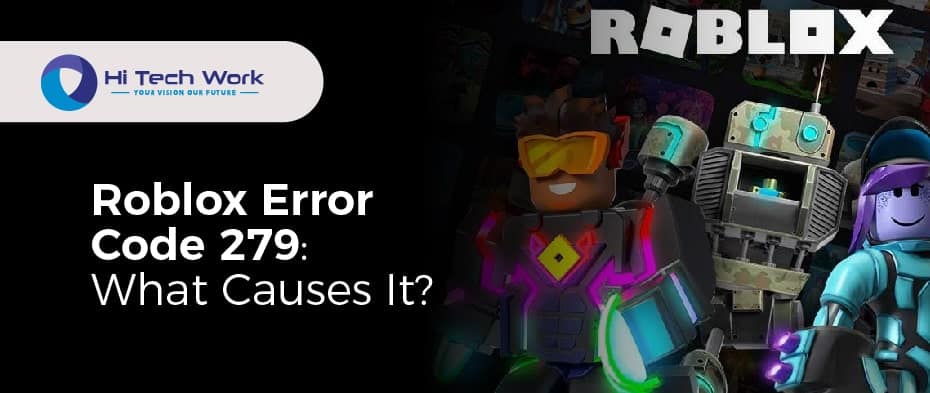 Roblox Error Code 279: What Causes It? 
Many Roblox users are experiencing error code 279 on Roblox that can be caused by several reasons. We will explain what causes this error in this section. Unless you know this, your game might crash or not work properly.
Slow internet connectivity 
Your gameplay may not be smooth and lag-free if you have a slow internet connection with low bandwidth or even an abnormal wireless connection. That's why the "DISCONNECTED: Failed to connect with the Game. (ID=17: Connection try failed) (Error Code 279)" error is more well-known for those with slow internet connections."
Massive Game
It's a whole new world of virtual reality adventures, and you're in charge. Roblox has everything from roller-coasters to tycoon games where only your imagination stands between you and success. The platform is huge. What's the only downside? For some reason, your internet connection is slower than molasses (or maybe you don't have any at all). With our VPNs & fast connections, you can turn error code 279 Roblox into something more bearable so that you can get back on track as soon as possible without any issues.
Empty Game
Certain things can go wrong when you play Roblox. One is a missing element of gameplay in an empty game. The lack of sound could be due to a mistake by the creator, as there is the only color on the screen and no sound at all.
It must be fixed before other players become frustrated with errors in general. So if this falls to you, leave right then and report it for others not to run into syncing problems themselves when they start playing too much later, find another game because time has been misused quite already.
Roblox error code 279 affects many Roblox players. This can occur on any machine, and it is frustrating to be inadequate to play your desired games due to this error message. There are some steps in the next section that can help those who need help fixing the problem. When dealing with this annoying bug, we recommend trying it out.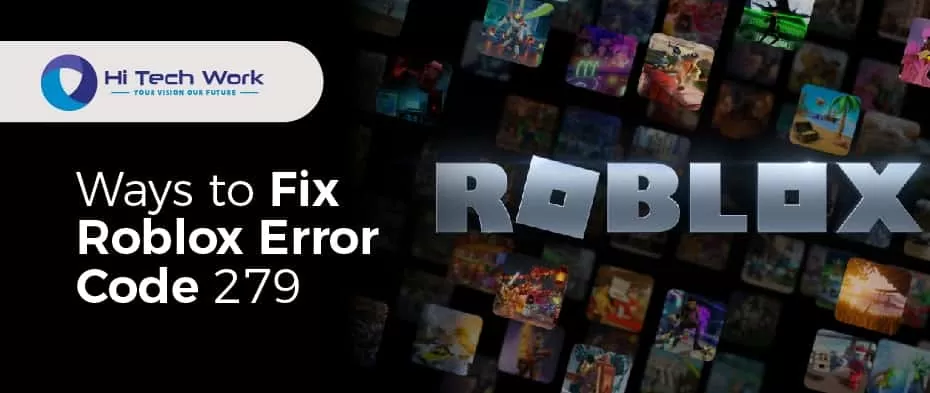 Ways to Fix Roblox Error Code 279
Here are some solutions for error code 279:
Windows Firewall Configuration
You should first turn off your Windows Firewall temporarily, then reconnect to Roblox to see if the error persists.
You will have to manually allow Roblox to play now that you can play fine due to your Windows Firewall.
Here is how to do that:
Go to the Start menu.
Enter "Windows Defender Firewall".
On the left of the screen, press "Turn Windows Defender Firewall On/Off".
Verify "Turn off Windows Defender Firewall" is marked under the private and public sections, then click OK.
Use Different Browser (Supported)
For the game to run, you need a supported browser unless you are connected via the app on your system or device. Not all browsers will run Roblox.
There is no issue playing Roblox on Chrome, Firefox, Internet Explorer, Safari, or Opera, although some users report issues when trying to play on Microsoft Edge because its interface is quite minimalistic.
Make sure your browser is up to date since out-of-date versions can cause bugs.
Disable Browser Add-Ons from Third Parties
Add-ons have caused problems with Roblox in the past. In fact, some ad-blocking add-ons prevent the game from even loading.
Try the game again after disabling any third-party add-ons.
Open Required Ports
If the required range of ports is not already open on your network, you will need to port forward them for Roblox.
In this way, Roblox should be able to connect and error code 279 should be avoided. Here's how to do it:
Log in as an administrator to your router's control panel.
Add your IP address to the "Port Forwarding" category.
Please enter "49152-65535" as the port range.
Select UDP as your protocol.
Restart your router and see if Roblox now works.
Turn off Third-Party Antivirus
The third-party antivirus software on your system can also interfere with the connection process of Roblox, resulting in your inability to play the game. Therefore, temporarily disable your antivirus software and then try to connect. Once the issue is resolved, you will need to add an exception for Roblox.
Reset Internet Settings
Is there a problem with the Roblox settings? There's nothing to worry about. You can change them back if all of your preferences get reset by deleting what caused this error code to appear in the first place. Not sure how it happened? Take a look at the steps you can take to improve your gaming experience.
Launch your default browser (as suggested by Google Chrome).
Click on the three-dotted button to open the internet settings.
Go to the advanced settings.
There is a reset button present. Click it to reset.
Please close your browser completely now.
Check whether the issue of Roblox error code 279 has been resolved by playing games in Roblox again.
Disable Browser Extensions (Ad-Blockers)
Roblox is a free game, but it still has to make money somehow. A website like Roblox earns most of its income from advertising. They can be distracting sometimes since some people have Ad-Blockers that prevent them from playing games normally. Before you start ROBLOX, make sure you go into your browser settings first. If there's an extension called "Ad Block," turn it off or disable extensions altogether.