The Roblox error code 267 simply means the game has kicked you out as a result of a script with the admin command. It occurs due to a self-preservation script in the game that protects itself by kicking the user out of the game when suspicious activity is detected such as hacking or illegal exploitation of the system.
The people familiar with Roblox might be aware that it is annoying to get kicked out of the game. The game is not responsible for this error – the main reason behind this Roblox error code 267 is due to the illegal insertion of the script by the game developer. Whenever ROBLOX detects suspicious activity from a player, it tries to prevent hacking/ exploiting by kicking that player out of the game.
What is Roblox?
Roblox is an incredibly vast online multiplayer gaming platform. It is designed on a creative concept that lets users develop bespoke games and play with multiple players online.
Users can find innumerable ways to create locations and scenarios using virtual building blocks, very similar to the real-life Lego blocks we use. Roblox has more than 70 million users who are active monthly on this impressive online gaming platform.
What is Error Code 267 in Roblox?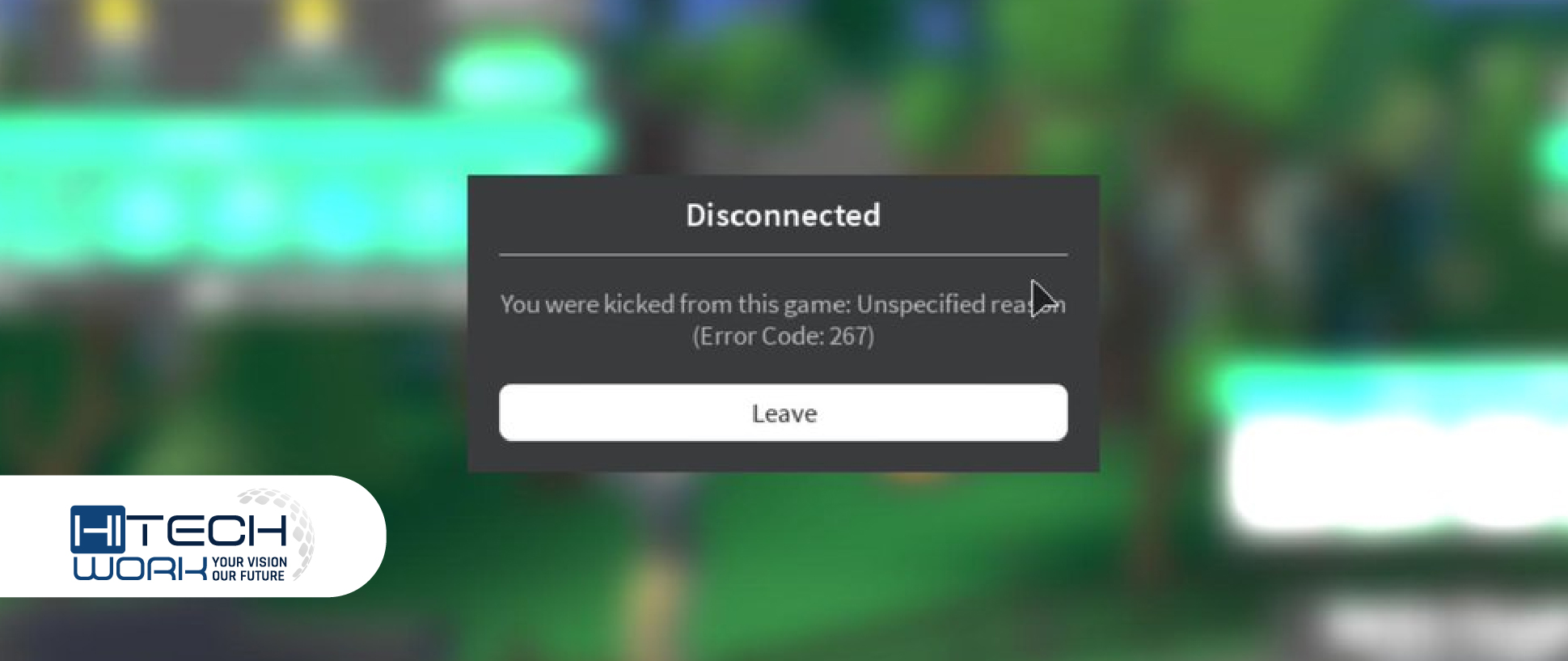 These kinds of errors are normal to appear on any kind of online surface, many people who are well aware of the background are successful in resolving the matter but the one's unaware face a hard time dealing with it even though the solutions are pretty simple. After you have installed Roblox player successfully and are now playing some amazing games on it you come across a situation unexpectedly which you can't enter any game on Roblox.
This is called a Roblox error code 267, you may come across this error in several ways, for example, it might show an error saying" DISCONNECTED: you have kicked out from Roblox game [error code 267]" or anything which is similar to it. Why does this sign appear and what does it mean?
This issue mainly occurs when a user is kicked out from any game using an article that basically involves the command from the main admin. We can't really blame the developers of this game for this issue because it occurs when the game observes a strange player around, Roblox defensive mechanism is activated and it tries to prevent any kind of hacking or exploiting that might be done by the player.
Roblox Error Code 267 Solutions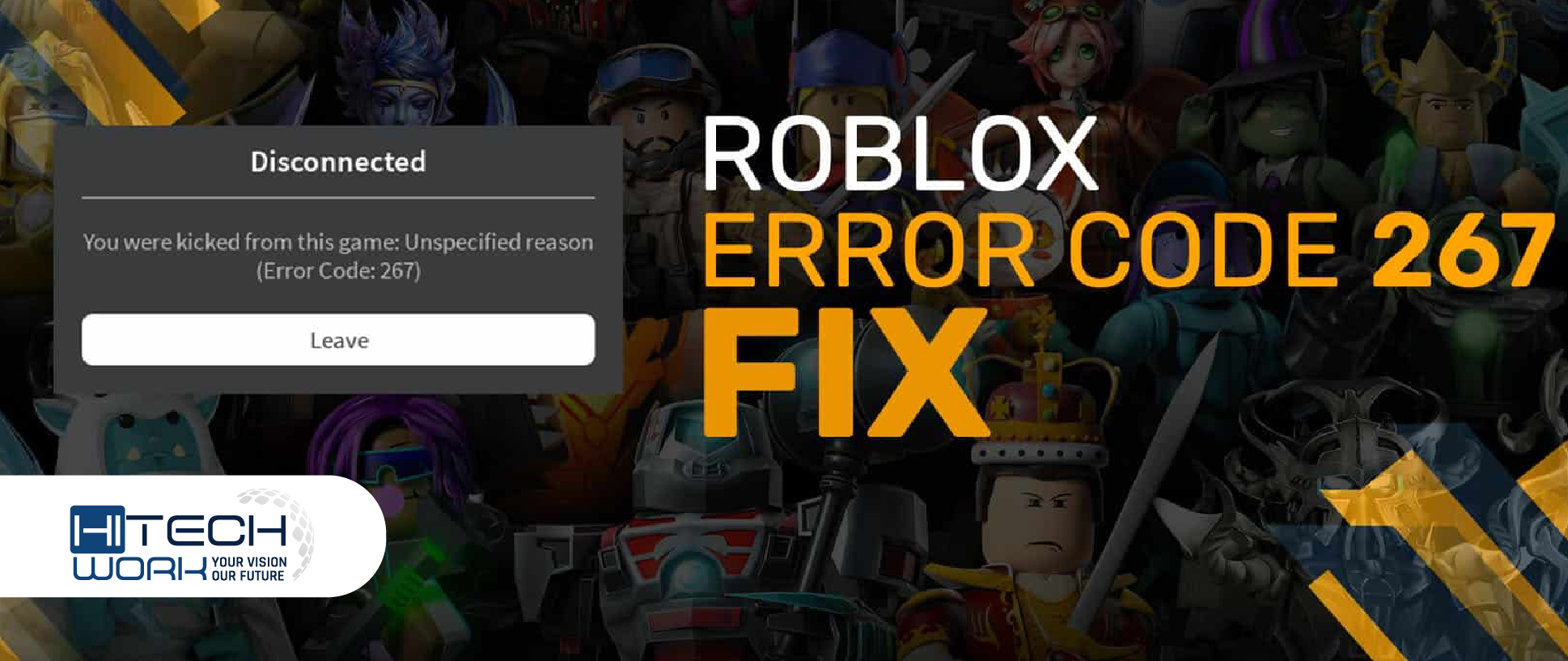 Here are some easy fixes for the "how to fix error code 267 Roblox" issue follow them step by step:
Solution 1: Verify the Browser's Security Settings
Solution 2: Disable Ad-Blockers
Solution 3: Have a Supported Browser
Solution 4: Resetting the Internet Browser Options
Solution 5: Check Internet connection
Solution 6: Reinstall ROBLOX
Let's discuss in detail-
Solution 1: Verify the Browser's Security Settings
Ensure that the security settings on your browser allow ROBLOX to launch. This might sound very simple but many game players make the mistake of blocking ROBLOX with their browser.
Solution 2: Disable Ad-Blockers
Ad-blockers are very useful tools to keep all the unnecessary ads away from your system. But at certain times Ad-Blocker installed on your system web browser can cause error code 267 Roblox.
Ad-blockers can sometimes cause the error to occur. Try disabling your Ad-blocker and run ROBLOX. This could fix your problem.
Solution 3: Have a Supported Browser
This is one of the most common mistakes ROBLOX players make – Using an outdated browser. This causes errors while launching ROBLOX. The best solution to this problem is updating your browser. Try using Google Chrome. It is currently the most popular and successful browser out there.
Solution 4: Resetting the Internet Browser Options
Resetting your system's Internet Browser options might fix ROBLOX Error Code 267. Just follow the steps below.
Open your default browser.
Tap on the gear icon and open Internet options.
Then press on the option that says advanced options.
Press on the Reset button and close the system browser.
Try launching the game again in ROBLOX.
Here's how to fix chrome cache miss error.
Solution 5: Check Internet connection 
If you take closer to the Roblox Error Code 267 notification then you will see that it says DISCONNECTED: You were kicked out of the game.
Make sure your internet connectivity is good. It should not be weak. Sometimes, due to poor internet connection; this type of error code comes.
Solution 6: Reinstall ROBLOX
We have mentioned 5 steps above which can help to solve the Roblox Error Code 267. But if all the above-mentioned solutions don't work for you, the last thing you can try is to reinstall ROBLOX. Once you've reinstalled ROBLOX, launch the game and check if you're experiencing the error or not.
ROBLOX Error Code 277
The Roblox error 277 has likely left affected players annoyed, especially since the developer has not issued an official fix yet. The error can appear on mobile devices and gaming consoles but is more common on Windows and macOS devices.
The error 277 can arise when you're trying to join the game or in the middle of one, and is usually accompanied by this error message:
Disconnected

Lost connection to the game server, please reconnect (Error Code:277)
When you get this error, you can decide to Leave or Reconnect the game. However, trying to reconnect is pointless because it just brings up the same error regularly.
It is not clear what the exact cause of the error is, but several players associate it with a poor internet connection, particularly Wi-Fi issues. Some users also accept that the issue is connected with the port being used by the router to connect to the game.
The error could also be produced by server failure on Roblox's side, which means the user can't do anything except try to reconnect again or switch to a different server. Roblox is already aware of the problem and the team is working on a solution, but a lot of users are still experiencing Roblox error code 277.
FAQ's
What does Roblox error code 268 mean?
Error code 268 shows as DisconnectOnRemoteSysStats which could be what issue the packet check gives you. This also seems to be indeed issued by the server.
How do you solve error code 279 on Roblox?
Roblox error code 279 may be the result of stability problems, which can be resolved by resetting your internet connection. Unplug your network router for a minute, turn off devices connected to it, and then restart.
How do you solve error code 273 on Roblox?
Error Code 273, also because of Joined From different devices on the same account, please reconnect if you want to play on this device. There is no solution for this but a little solution ROBLOX can do but you can't, wait until your other player disconnected because of idle by ROBLOX.
How many warnings until you get banned on Roblox software?
It is believed that game users who violate small things will receive up to 15 warnings before being banned.
Is Roblox really shutting down in 2020?
Nope, Roblox is not shutting down in 2020. The official Roblox Software Twitter account says, "Let's set things straight: Roblox isn't 'shutting down'. The same hoax with some changed details goes around every year or two.
Conclusion
We have completed an in-depth discussion on how to fix Roblox error code 267. Every fix mentioned above is well effective and is a great way to solve your error.
Roblox Error Code 267 message is a common error faced by a lot of Roblox players. Share your thoughts and suggestions in the comment box section below for further information.