On Instagram, if you prefer content over popularity—then this article is perfect for you. Instagram's Likes feature has been used, adored, and loved by billions around the globe; but then why does Instagram have to introduce a new feature of hiding them? I'll explain this answer of WHY—while also walking you through how to hide likes on Instagram.
As you know, Instagram has billions of users worldwide; using the platform every day. But, one thing many ignore is the widespread compare-and-despair phenomena on the platform. Where many felt insecure by the daily cycle of uploading pictures and not getting Likes as per their expectations. When they don't get enough likes—that's when the worst part begins.
The complaints of anxiety, depression, and other mental health issues, especially from teenagers, jolt Instagram into introducing "Hide Likes" on its platform to "depressurize the users' experience."
So, the following article will answer the following questions more simply:
how to hide your likes on Instagram from posts and newsfeed
how to hide the number of likes on Instagram
Keep reading on…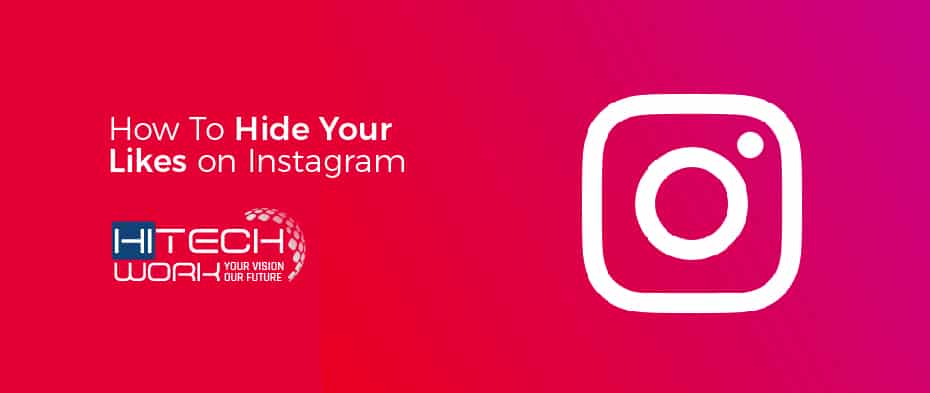 How To Hide Your Likes on Instagram
Instagram is empowering you to choose how you going to use its platform. By putting you in charge; Instagram hopes; that you will not feel vulnerable; instead, you can decide for yourself how you use Instagram.
Hiding Likes features – here is how you gonna do it on iPhone.
Before Posting: How to Hide Your Likes on Instagram?
You can easily hide your Likes on Instagram before posting something on your profile.
Here is how:
Go to your Instagram wall
Add post and stop at the share screen page; where the mention and tag options come
Scroll down there to 'Advanced Settings'
Choose the "Hide Like and View Counts on This Post"
On Shared Post: How to Hide Your Likes Now?
You can now get how to hide likes on Instagram; while the post is not posted. But if the post has been posted? What to do then?
Don't fret. You can hide the likes on the post easily, even then. In doing this, you have to follow 3 simple steps:
Jump to your Instagram post
Go to the three black dots on the upper side of the post
Select the Hide Like Count
How to Hide Likes from Your Instagram Newsfeed – Your followers' Post?
This sounds impractical, right?
But Instagram allows you to, even, hide the Like view counts on the post from your followers' post visible in your newsfeed.
Here is how to do it:
Go to your Instagram profile page
Tap on the three horizontal black lines on the upper-left side
Open Settings now
Search Posts in the search bar
Switch on "Hide Like and View Counts"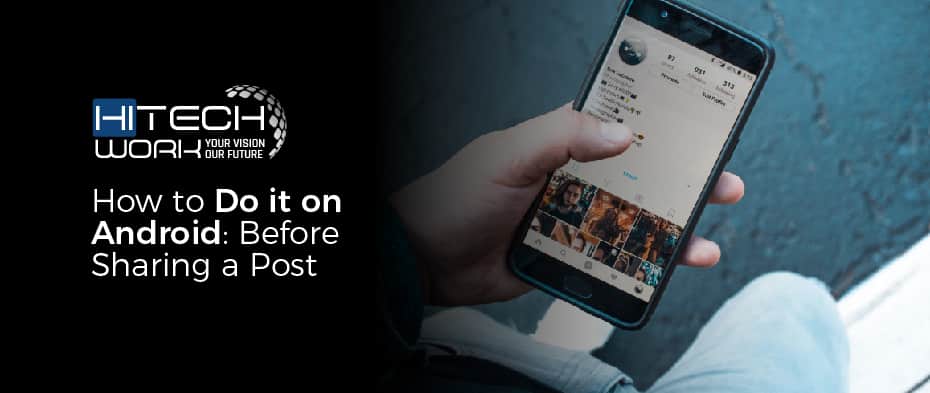 How to Do it on Android: Before Sharing a Post
On Android Devices, the steps that should be followed to hide Like and View Count before posting your picture are as follow:
Add your post and stop at the final page
Scroll to 'Advanced Settings'
Select 'Hide Like and View Counts'
Hide Your Likes Option on Your Instagram Post
Switch off your Instagram Likes on your already posted pictures.
Here is how:
Choose the post you want to hide the Like option
Press vertical three black dotted on the top of the post
Tap 'Hide Like Count'
Turn Off Likes from Your Newsfeed
This option required child-like steps to follow to enable it:
Go to your Instagram newsfeed
Find Settings in the app
Scroll to Privacy
Select Posts from the Privacy page
Choose 'Hide Like and View Counts'
You Can Still See Total Likes on Your Post – How?
Not complete hide at all, well yes. Instagram allows you to check how many likes you have got on your post—despite you having the hide Likes option on.
But your followers cannot. And, Like Count, simply don't write under your post. In this case, you have to tap on the Others and check all likes.
Do Instagram Desktop Version Support the Turn Off the Like Feature?
It has a short, simple, and direct answer: No
Instagram promotes the use of its application on mobile. So, automatically the use on desktop is redundant. Which left many features of Instagram, including switching off the Like feature, disabled.
But Turning Off the Like Button – Doesn't Mean You Can't Turn It On
You switched off your hide Like and View Count BUT want to reverse it. But don't have a clue "how to do it"?
Don't worry. It requires very few simple steps to follow to switch it back on. These are:
Open your Instagram's Privacy Settings
Turn off the Hide Like and View Counts
THERE you can get your Likes to count back
Pro-Tip: Want to Know More About Instagram Privacy?
Instagram has introduced many features to protect your privacy. And to give you the best personal experience every time you use the app.
Following that, do you know you can MUTE people on Instagram? If that was news to you then you can visit here to check out how to mute anyone on Instagram who is annoying you.