Let's talk about how to reset iPhone XR because it is not rocket science, and you can do it by following the given steps in this article. One of the first things you should do once you own a new iPhone XR. Then it would help if you learned its basics, from its user interface to its essential features. In addition to ensuring that smartphone manufacturers design their products to be user-friendly, smartphone owners must also learn how to use these devices. Using the device will give users the most of what it offers.
This post addresses these issues. The information may not be necessary to tenure iOS users, but those who have just migrated from Android will probably need it. Discover how to restore the new Apple iPhone XR handset's system to its original settings by reading on.
Even though your phone is designed to keep things going wrong to a minimum, it does not mean that they do not happen. In any case, there are plenty of options, one of which is to reset your phone to start over.
Let's talk about how to perform a factory, soft, and hard re-set on your iPhone XR device, helping you to return it to complete working order.
Are You Asking for a Reset or a Restart?
What you need to do to reset your iPhone XR is described in this article. Using this method, you would wipe data on the device and restore it as if you had just purchased it. Alternatively, you can look at this article by Verizon for the exact steps on how to restart your frozen iPhone XR.
Can I Ask for Soft Reset, Hard Reset, or Factory Reset – iPhone XR
Let's look at the different types of reset you can perform on your iPhone and learn what makes them different: There are three ways to reset your iPhone: Hard Reset, Soft Reset, and Factory Reset. The applications and operations also vary based on the scenario. Below is a comparison of all of these methods.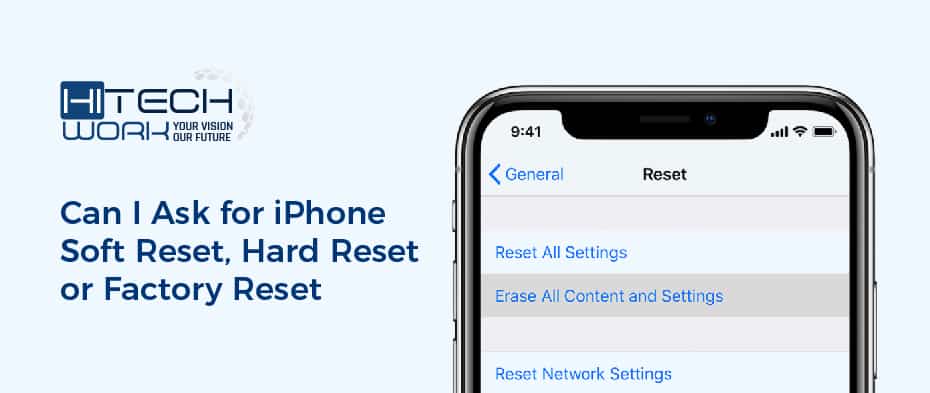 The Soft Reset restarts the device. Every process is turned off and restarted again. You can use it – when iPhone performs slowly, increase the temperature of the iPhone that can call overheat up and some other major & minor problems. It will restart the phone and no loss of data.
When you wipe all data using the hardware keys, a hard phone reset is performed to return it to factory settings. You use this reset technique when your iPhone is not rebooting, reboot loop, iPhone frozen, stucking of iPhone, and other system glitches of iPhone. It will quickly reboot your iPhone without any data loss.
When you use the "Factory Reset" option in settings, you will restore the iPhone to its factory default settings. You can choose this reset option to remove unwanted apps before selling or giving or if iPhone is infected with a virus. This method will erase all data and settings on iPhone if you do this method.
How to Re-set Your iPhone XR
Resetting your iPhone XR to factory settings will fix any issues you are experiencing or if you wish to sell your phone to another person. For this reason, some also refer to this action as "doing a factory reset." Before you read on, I recommend you save your data and configuration. Have trouble backing up your data? Here's how Apple explains it directly on its support portal.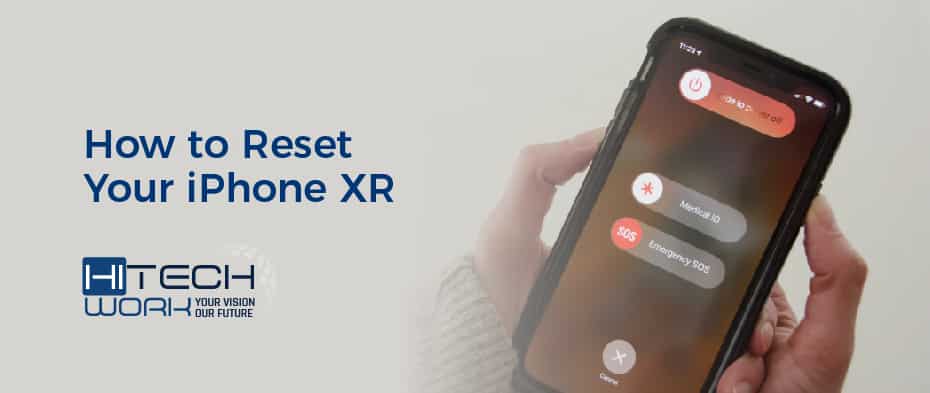 Having decided that you want to reset your iPhone XR, you can do so by following these steps:
Select the settings to option from your iPhone XR's "Home Screen".
Next, click on the option "General."
To reset, go down and then tap "Reset."
The next step is to select "Erase All Content and Settings."
After that, select "Erase iPhone."
Please enter your Apple ID if prompted, then click "Erase."
Last but not least, tap "Erase iPhone".
The remaining steps of the process are being completed automatically by your iPhone XR, and nothing more needs to be done. After the complete process, the phone will boot up as if it was just unboxed.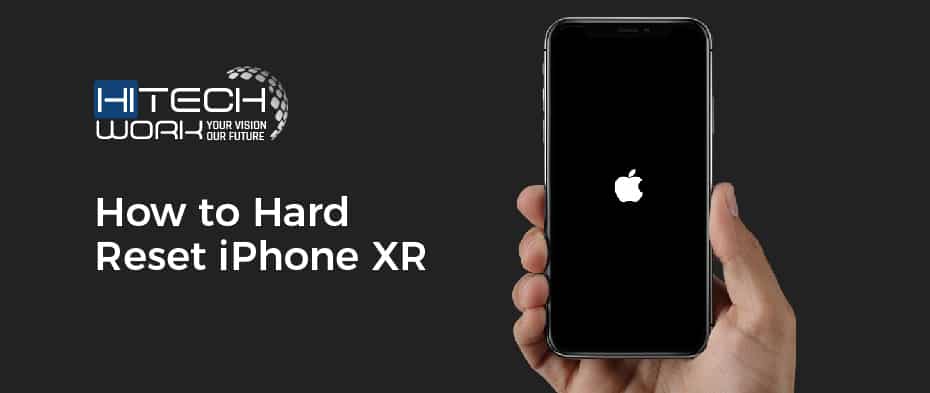 How to Hard Reset iPhone XR
There are different ways to hard reset an iPhone, depending on the model. But Here are easy steps to reset your iPhone XR physically hard.
Hold down the Volume Up button for a few seconds and release.
Hold the Volume Down button for a few seconds and then release it.
As soon as you see the Apple logo, hold down the Power button and let go.
The iPhone will be turned off with a slider during this process. If you ignore it, you will want to hold down the Side button until the screen goes black. Once the restart is complete, the Apple logo will appear, and the screen will activate once more.
With iTunes – How to Factory Reset iPhone XR 
As you know well, Apple iPhone XR and all the models use the iTunes software when connected to a computer. Using this software, you can perform a factory reset and here are the steps. Once your know-how, you can do it yourself.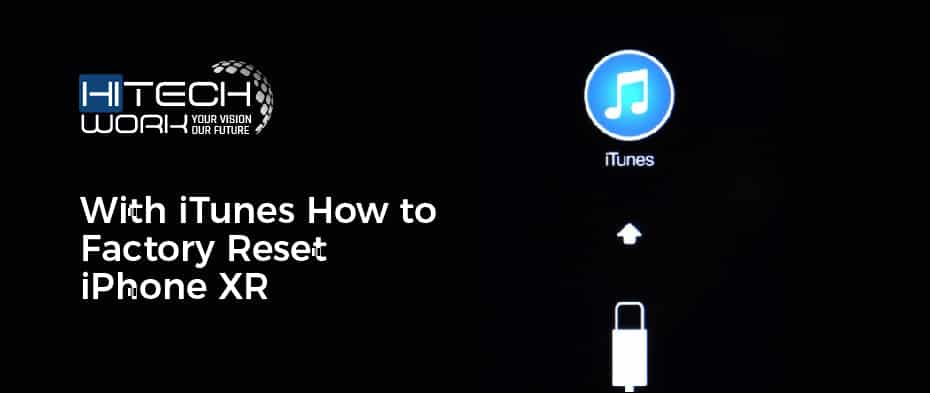 Open iTunes in the latest version of the iPhone. Connect your device to the PC by using the lightning USB cable. When this is completed – iTunes will notify you.
Go to the iPhone tab in iTunes and click the restore button to start the factory reset process. You can choose to back up your files first, which is always recommended if you do not want to lose anything.
Click the Restore button in the pop-up window when you are ready. Now, turn on your computer and ensure your iPhone is connected. Upon completing the process, you will be notified, and you can disconnect your device and use it again.
Without iTunes – How to Factory Reset iPhone XR 
The most effective and convenient factory resetting your iPhone XR is using the third-party software application, Dr Fone. Dr Fone is the most accessible data eraser management tool on the internet. In addition, you can quickly install it on your PC, plug in your phone and reset it with the click of a button.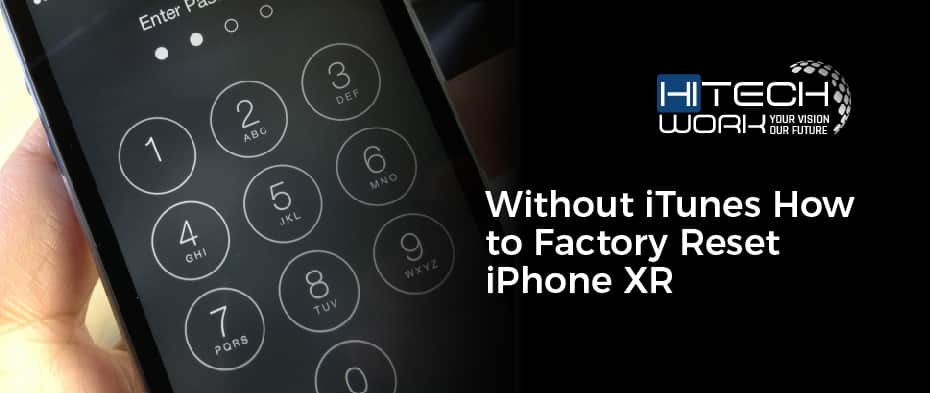 It is an excellent alternative to Apple's iTunes service if you dislike the service's slowness or bulkiness or you have trouble using it. However, to ensure that you have the best experience possible, a step-by-step guide will walk you through the entire process.
Go to the Dr. Fone website and download this third-party software on your PC. Double click the downloaded file and install the software on your PC.
After installation, open the software and find the main menu and homepage.
Now, click on the data erase option to erase all data. That option is available on the left-hand side. Then, click the Start button after connecting your iPhone to your computer with a lightning USB cable.
You will do standard erasing – So, you have to choose a medium level. However, if you are knowledgeable about your work, you can choose another option from the descriptions provided to reset your iPhone XR.
You need to type 000000 code into the text box to confirm the erase process. Then, click on the "Erase now".
After doing the above steps, you need to wait for a few minutes because of how much data you have and how much time it will take to remove it.
Upon completing this process, you'll be notified within the software window. You can then disconnect your device and resume your regular use.
Apple iPhone XR – How to do a soft reset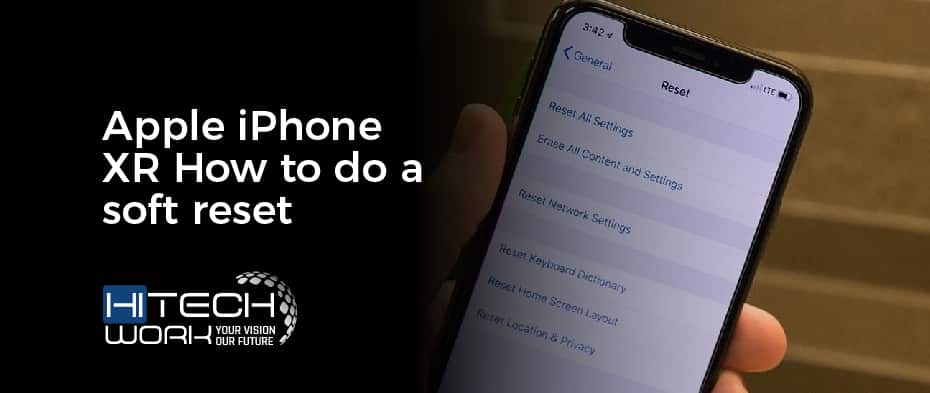 When you perform a soft reset on iPhone XR, it means it will help you resolve various software issues, including minor problems like random app crashes and freezes. A soft reset on an iOS device is a method of clearing temporary files and data. Those are cached among apps & the phone's internal memory. More importantly, a soft reset does not affect the phone's data. If you are new to the Apple platform, you should know how soft to reset the mobile for your future perspective soft.
Initially, hold down both the Volume buttons and the Power button of your iPhone for a few seconds.
When the command Slide to Power Off appears, release the buttons.
Click the right side of the power off slider. The phone will then power off.
For another 30 seconds, press and hold down the power or slide button again until the Apple logo appears.
After seeing the logo, release the button and let your phone finish booting up.
Conclusion
In conclusion, you can see many options to reset your iPhone easily by following the easy steps mentioned above. You can choose your iPhone reset method according to your needs. However, you can select hard, soft, and factory reset with or without iTunes methods or by using third-party software. Other than that, there are many options that you can explore, and you will make sure that you will find out the best for you.