How to reset my Fitbit Versa 2? The Fitbit versa 2 smartwatches is the most awesome tracker. It is a health performance tracker which tells you the regular performance of your health-related. However, along with its benefits, people have issues with this regarding slothful performance, inability to track steps or other data, notifications problems, button press issues, etc.
Unlike others, Fitbit versa 2 also deals with the same problems, but that doesn't mean you can't get rid of those. A hard reset of the device will for sure solve the issues. If you want to know how to do that, read the article thoroughly.
Overview of Fitbit versa 2
If you are dedicated and want to check on your fitness goals, then the Fitbit versa 2 is your best friend because it has a sleep tracker that helps you maintain your sleep timings. However, it has a lot more features, like,
Amoled display consumes less power and renders responses fast; moreover, it provides the best picture quality.
Alexa's built-in feature always connects you with the Amazon intelligent AI Alexa bot, where you can always get in touch with your updated health results. In respect, it has more likely features like voice replier, is always on display mode, and has a refined and elegant design.
Things that people don't like about Fitbit versa 2
If it has some advantages, then at the same time has drawbacks as well, like you can't entertain yourself with offline Spotify playbacks, and it also has some lacking productivity features. The biggest drawback people find with Fitbit versa 2 is that it limits its third-party app support and lacks GPS.
What happens if I restart my Fitbit Versa 2
Before you do a hard restart, I advise you to restart it first because restarting means you give a soft reboot to the device because many problems, like small glitches and caches, could be solved only by just doing a restart.
How to restart the Fitbit versa 2 Watch?
Just like at least every device, the restart mechanism of Fitbit is also the same. However, how can you quickly restart your versa 2 here is one simple step to follow.
At the left side of the watch, press the switch button long until you see a Fitbit logo on the screen appears.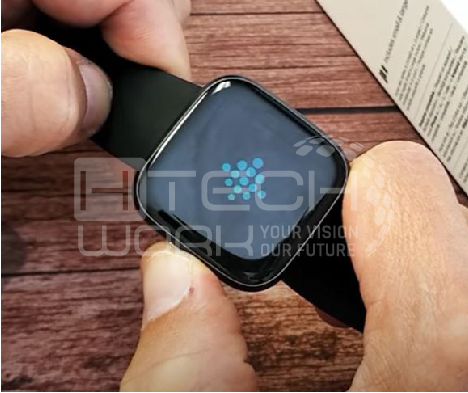 How do you restart Fitbit versa 2 without using a side button?
We already define the easiest method of restarting Fitbit versa 2 via pressing a switch button long. However, some people can't restart through this method. So there is an alternative where there is no need to use the side button. Follow the bullet points to know how to do that.
Tap the watch's screen, and when it's open, swipe at the right side where you need to keep swiping right until you find the settings option. Tap the settings.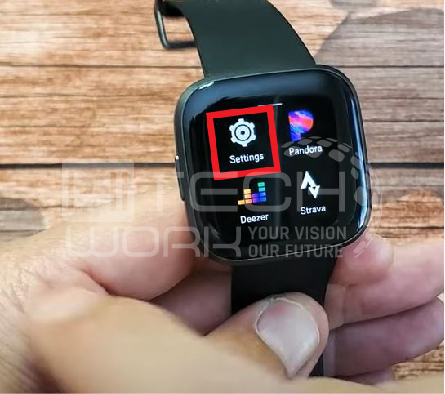 In the settings, scroll down and tap about.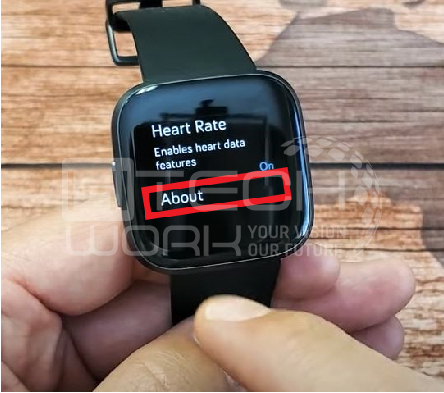 In the about, you'll come to see several options. Scroll down and press shutdown.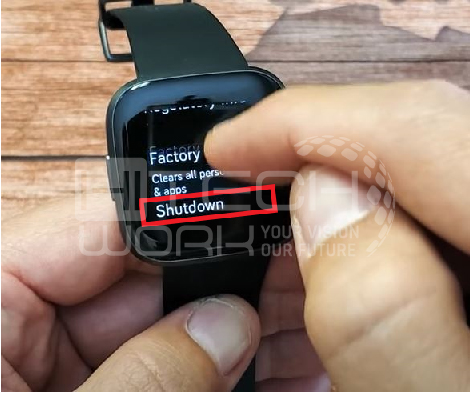 It'll ask you to confirm whether you want to shut down or not. Press yes, and your device will shutdown automatically to restart it again. Press the side button long to restart it.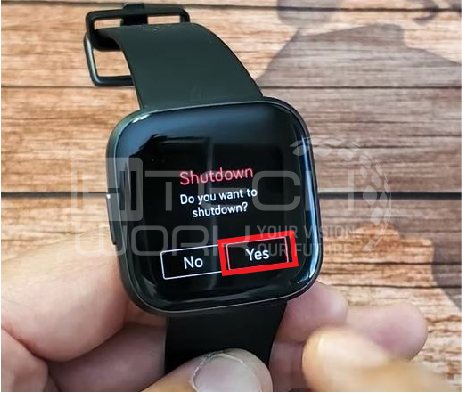 How To Factory Reset Fitbit Versa 2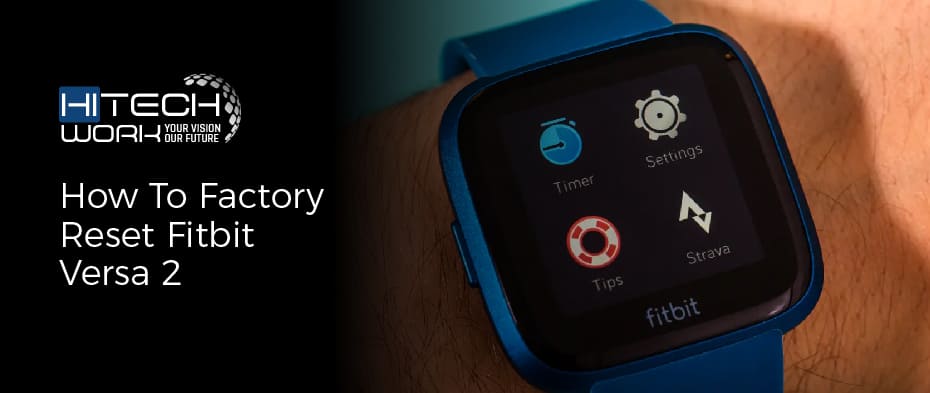 Most people don't get their problems solved after the restart, so they'll get confused about what to do next. However, factory reset is the alternative option you should go for. Factory reset is a hard reset that basically removes all types of corrupted files and cache from the device. The method for this is as follows.
Go to your Fitbit versa 2 settings and tap the About option.
Scroll down a little and press a factory reset option, then a reminder asks if you want to reset. Tap the reset option. Tap the reset button, and you are all done.
Can I reset Fitbit versa 2 without touching the screen
Absolutely yes though the procedure of restarting and factory resetting is the same. However, In restarting, you need to hold the switch button long; in the factory resetting, you need to press the switch button twice.
1st, Press the button for at least 8 seconds and after the logo appears, press the button again until you observe a vibration. It means you are in factory reset mode. Now follow the on-screen instruction to hard reset your Fitbit Versa 2.
What happens if you hard reset your Fitbit Versa 2
Factory reset means it will delete all the current present files from your Versa 2. However, it resets the settings of your device's built-in functions like alarms, goals, etc. factory resetting helps eliminate many internal issues XYZ.
How can you pair a Fitbit versa 2 with a smartphone
Fitbit versa 2 can be paired both with Android and IOS. Whether you bought a new iPhone or Android, it would easily connect to your mobile device through the Fitbit application. However, how can you add your new Android and IOS device to your Fitbit account – Follow the simple steps
If you have iPhone, then download the Fitbit app from the app store. If you have an Android, then download it from the play store.
Create your Fitbit account by signing up.
Now switch on your phone's Bluetooth and sign in to the Fitbit app.
Tap the set up a device from the profile icon. You'll come to see devices from there. Select the Fitbit Versa 2 and follow the instructions on your display.
The app fetches your Fitbit, and in your Fitbit Versa 2, you'll receive a 4-digit code. Simply enter the code in your mobile Fitbit app – Wuala done.
Conclusion
Fitbit is a well know tracker in the market after apple and android smartwatches. However, along with Fitbit versa 2, there are more versions like Fitbit 1,2,3, etc. In this article, we guide you on how you can restart your Fitbit Versa 2 though we also tell you the procedure of how to factory reset it.
Instead of it, if you want to distinguish what the advantages & disadvantages of this were also defined in the article. Fitbit is the best choice if you have set your fitness goals. It has all features that you'll need to track your health-related stuff. Fitbit suits your pocket, so take your first fitness ride with it.