Still wondering how to share the Amazon list and how can you share it? If yes, then we have your back. This article will fix all your issues regarding sharing an Amazon wish list. First, we shall look at what exactly wish lists are and their use case.
What is Amazon Wishlist?
A wish list is a digital basket that preserves your interests in a pair of lists where you can easily find the products that you want to buy later. It is a useful feature that helps you remember the item if you forgot it. However, did you know that you can also share your wish list with your beloved –wondering how.
That's why we are here in this guide; we'll explain to you from head to toe how you can share your Amazon wish list, so stay with us as we'll briefly discuss it.
How You Can Share Your Amazon Wish List with Your Loved One Using Phone
This sharing Wishlist feature will allow people to see your wish list of whom you've given the authority to see the list. Suppose you add a product to your wish list, and somehow, your beloved also wants to add the same product to his wish list but can't find it.
In this case, sharing a wish list plays its part where the particular one doesn't need to find the same product; instead, the one who already added a product to his wish list can share it with the guy who is getting in trouble finding it. The method of sharing a wish list is described thoroughly below.
Firstly, open your account on the Amazon Shopping app and tap the Profile button at the bottom of your screen.
Now tap on Your Lists option to access the list page and select one of your lists.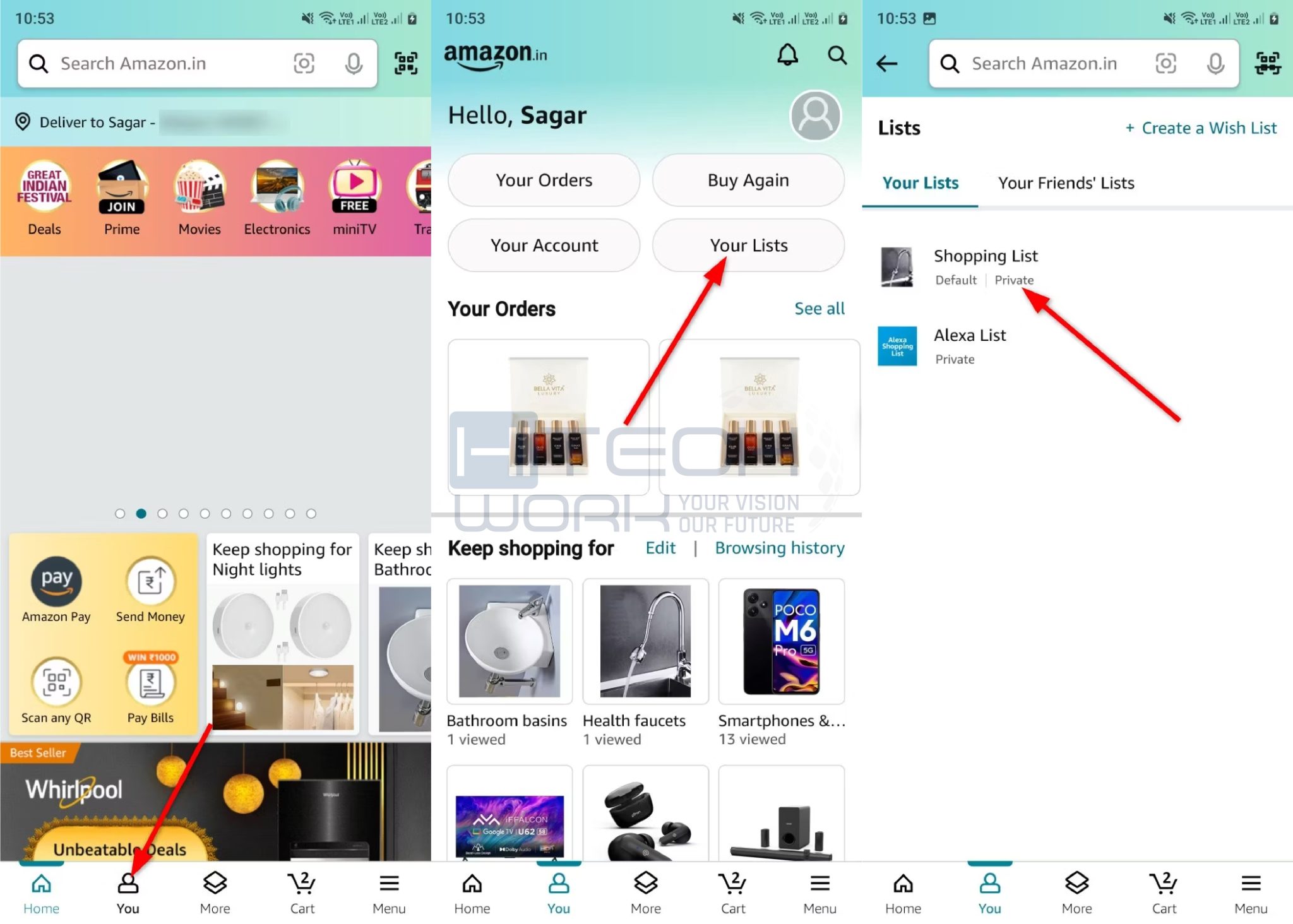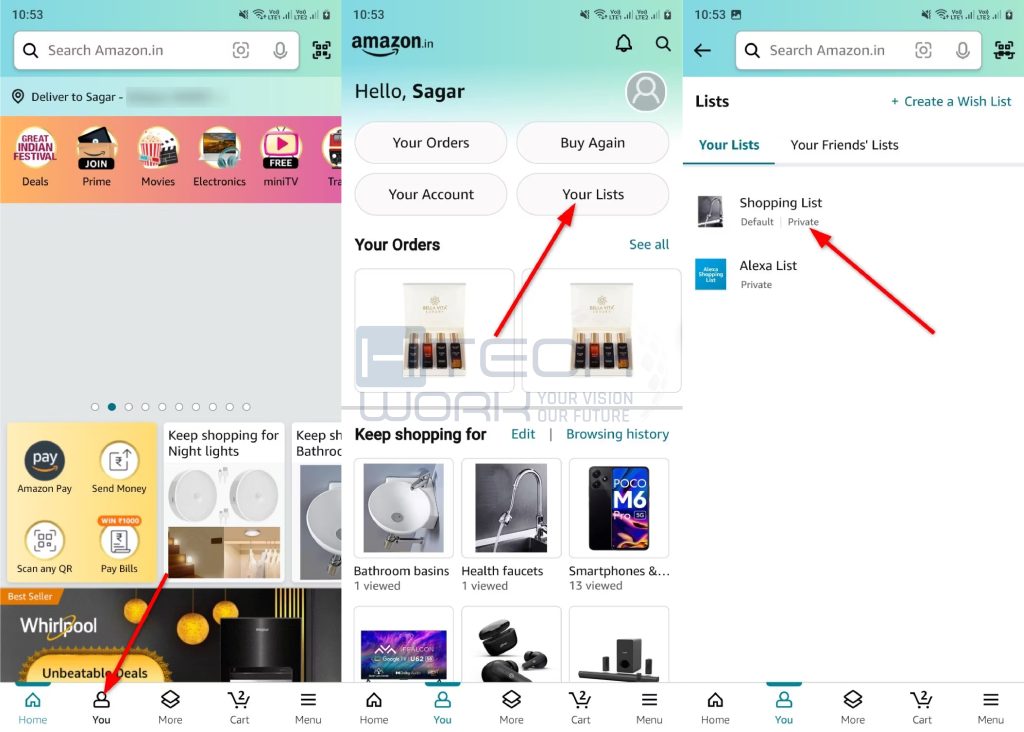 Then, you will tap the Invite button in the upper-left corner of your screen.
Now select one of the viewing options. The View Only will prevent anyone from making edits to your list. View and edit allow the user to add or remove items, but they can't change the name of your list or settings and won't even be able to set themselves as the list owner.
Finally, choose one of the preselected options to share your list or tap on More to share through an app.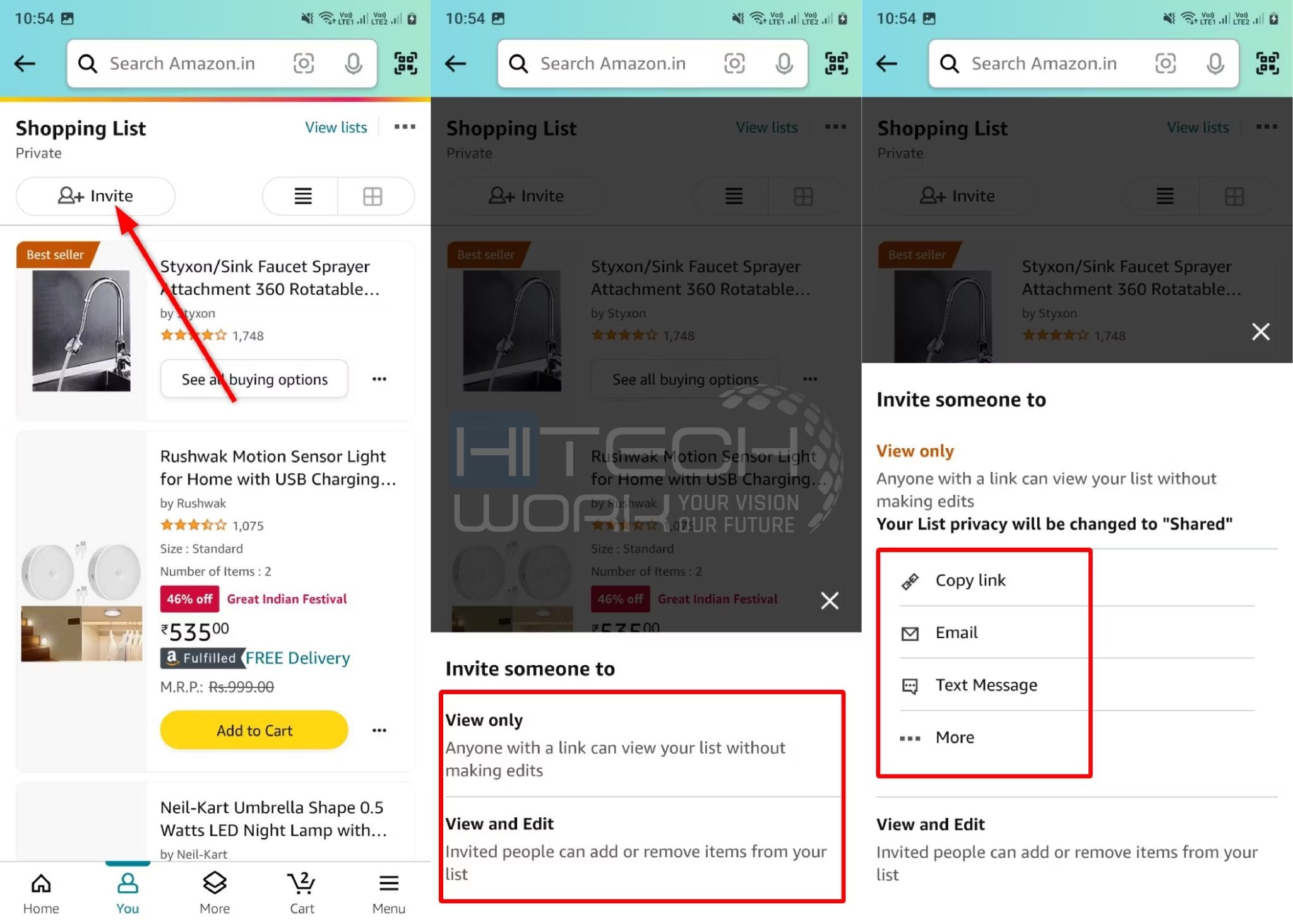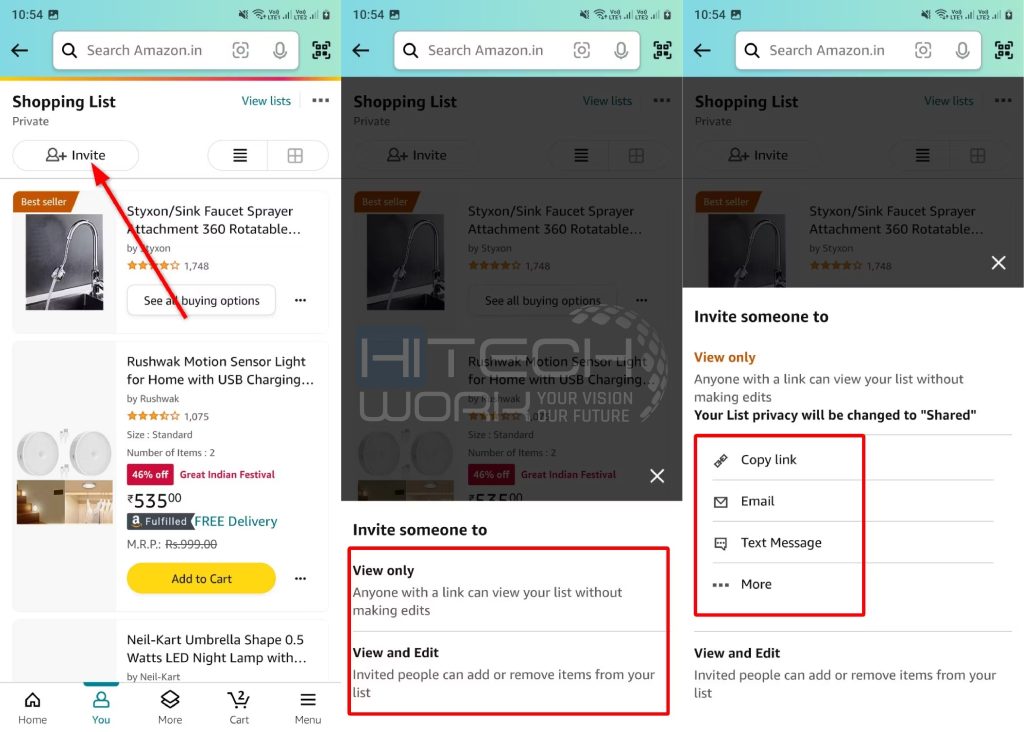 Share Your Amazon Wish List on Facebook Using Your Phone
Amazon is very handy once a particular one uses it, though there are many useful features in Amazon that 2x your work speeds. However, if you want to know how to share your Amazon wish list on Facebook through mobile, then this is the perfect place for you because the method of sharing is slightly different on desktop than mobile. Follow the steps below to learn how you can do that.
Open the Amazon app on your phone and tap on the 3 lines at the bottom right corner.
After that, select lists from 4 options. Make sure to select the relevant list if you have more than one.
Click the invite button after that. However, select anyone from 2 options: either select View only or view and edit.
Once you've done that, tap on More and select Facebook from the drop-down menu, and you are all done and good to go!
Why Can't I Share My Amazon Wish List?
If you are trying to share your Amazon wish list but get stuck in sharing it, then there will be several reasons for this. The common problem people face is that they can't find the items on their wish list they add because they didn't add them perfectly. So, follow the upper method thoroughly to get rid of this problem. However, the second problem could be of Amazon glitch because we all know machines get into these sorts of stuff. In this case, sign out and sign in again and add the item after that – you'll see it goes for sure.
FAQs
Q. How do I collaborate on the Amazon list?
Select the list that you want to collaborate with > invite people by sending the link or by email > or you can choose to make your collaborators view and edit your lists.
Q. How do I share my Amazon Wishlist with a QR code?
Yes, you can, though doing it with QR is easier and faster. All you need to do is copy your wish list link and go to the QR generated – you can find it online. However, generate the QR of your link and share it with a person, and when he scans the QR, he gets access to your Wishlist.
Q. How do I make Amazon Wishlist public?
First, go to your Custom Gift List and choose the Custom Gift List you'd like to change.
Then go to Settings.
After that, go to Your gift list privacy, select the option you prefer (Public)
Finally, save your changes.
Conclusion                                                                                                                        
Amazon is the world's biggest online retailer marketplace, providing customers with many helpful features that make it easier for a customer to shop. However, the best and most awesome and useful feature of Amazon is its sharing wish list feature, where you can now share a Wishlist with your loved one.
In this article, we explain how you can make and share the Amazon wish list, so feel free to read it from head to toe, and you'll definitely get your problem solved.
Editor's Recommendation
Apple's Latest AirPods Pro Reach All-Time Low Price at Amazon