How do you get dark mode on your Chromebook? Admiringly, there is a built-in feature of this mode in Chromebook. So, there is nothing difficult about it. This article is all about a complete step-by-step guide for it with the help of five different methods.
Also Check: How to Screen Record on Chromebook? Complete Guide
Method #1 To Turn On Dark Mode On Chromebook (Via Quick Setting)
You can follow method one to enable it via Quick Settings. For which you have to follow the steps below:
First, tap on the time in the taskbar on your Chromebook.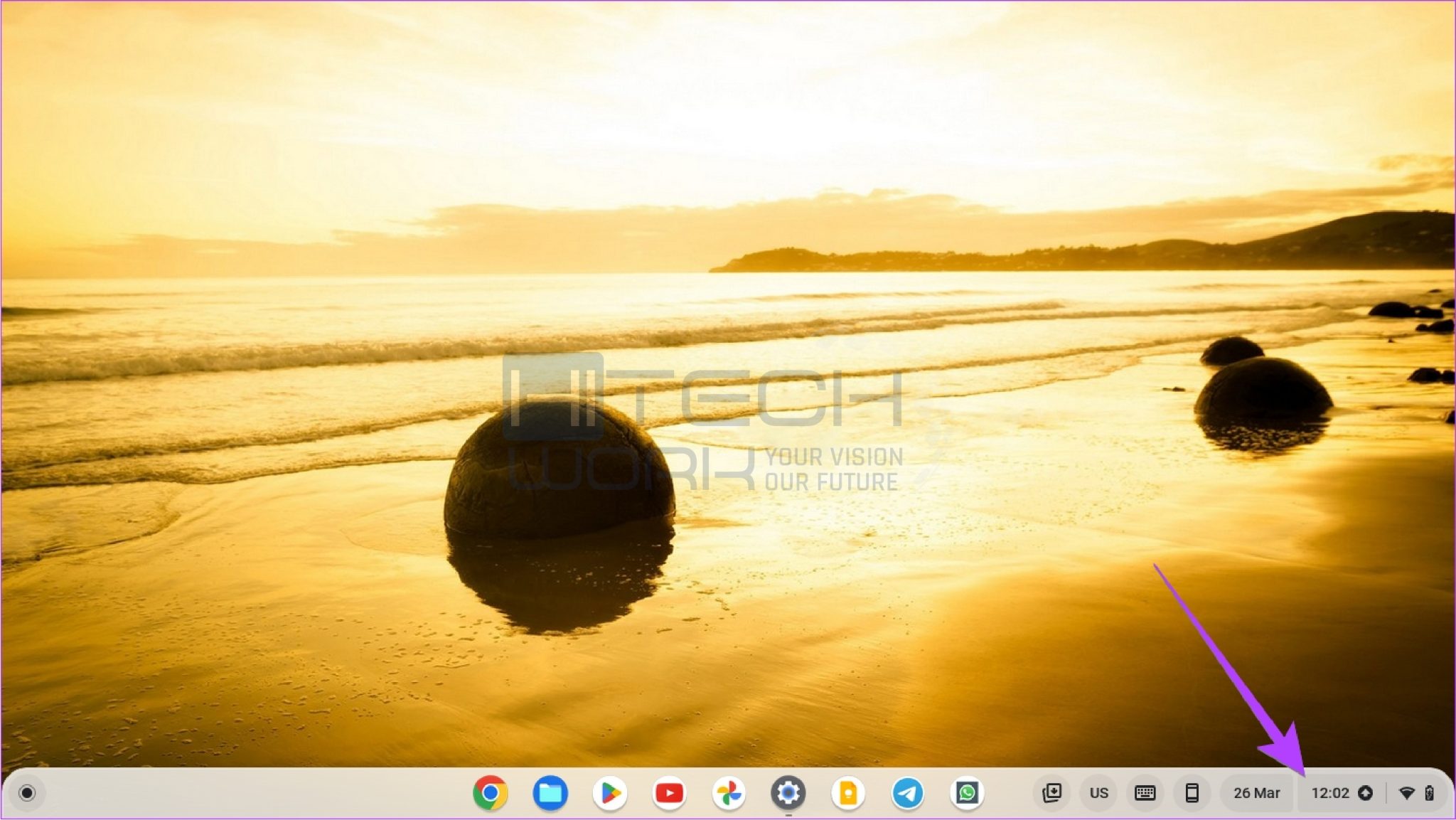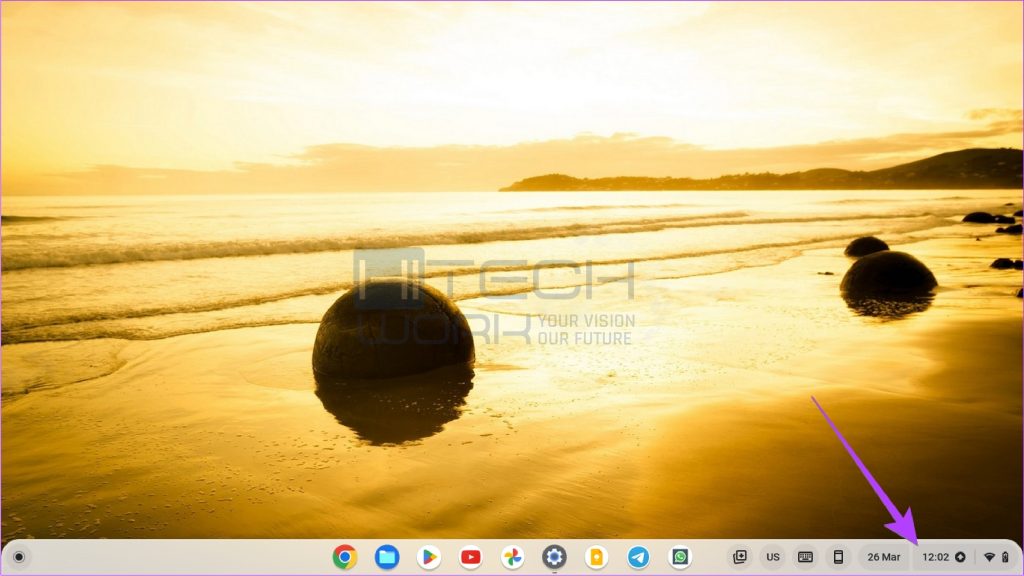 The windows for the Quick Setting panel will pop up.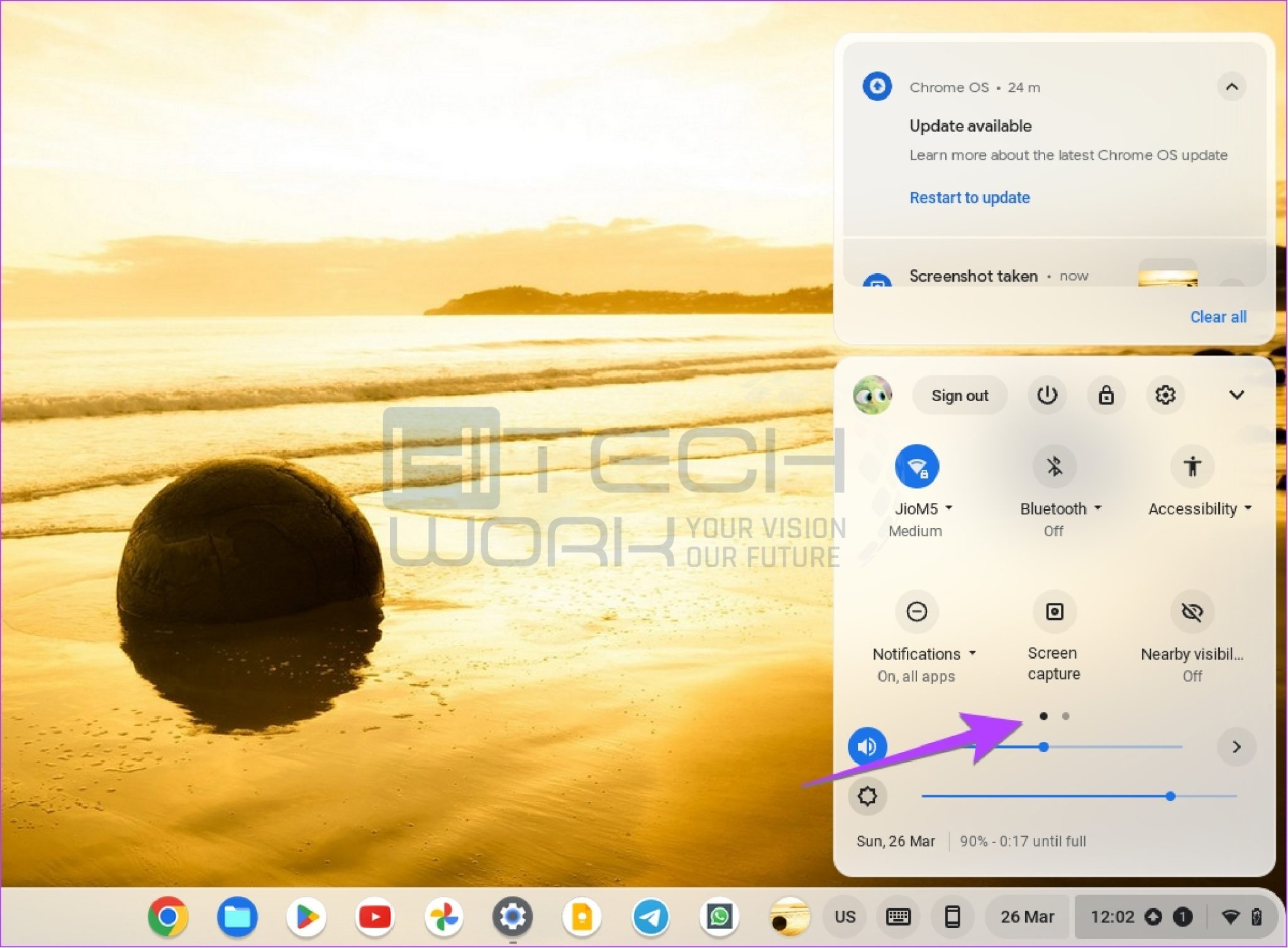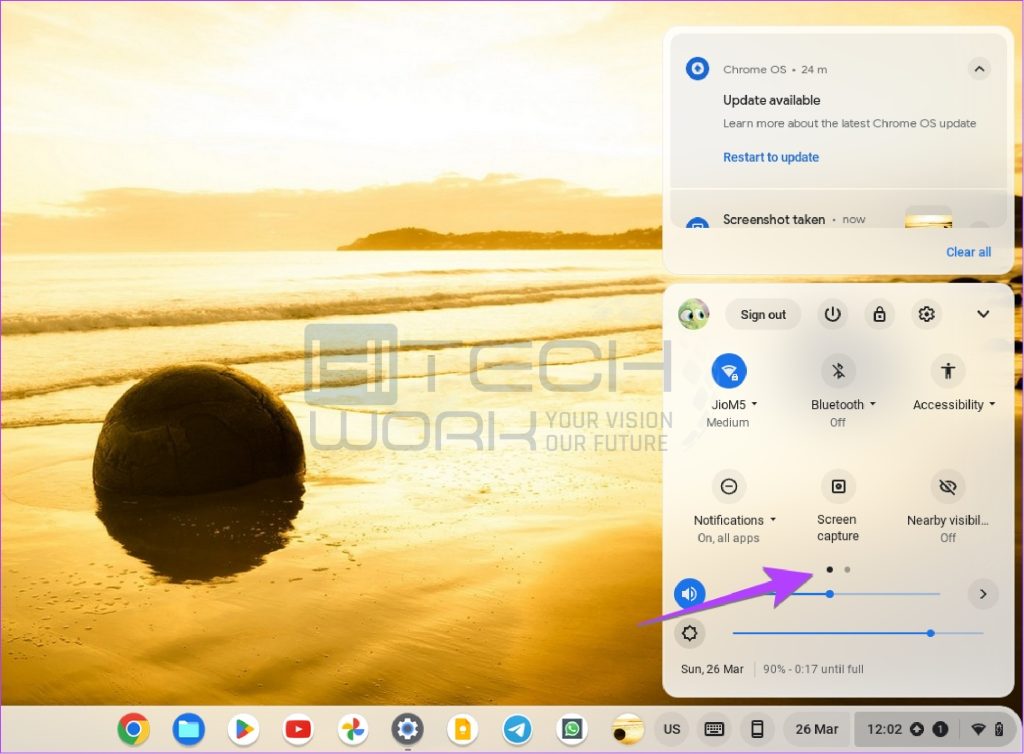 Then, at the bottom, swipe it to see the dark mode tile if you cannot see it at the first tile.
Now, to turn on the dark theme, tap on the option given there for it.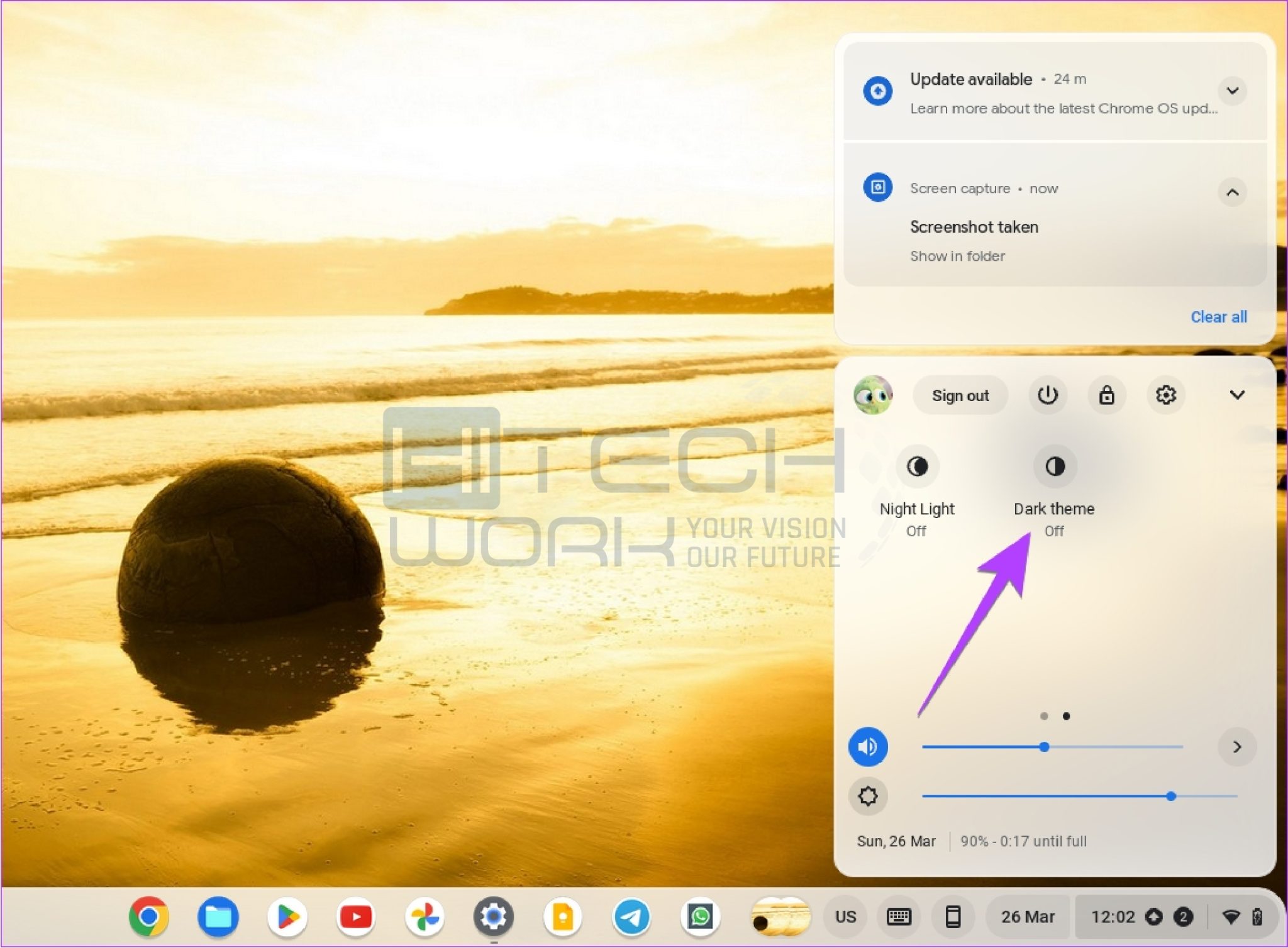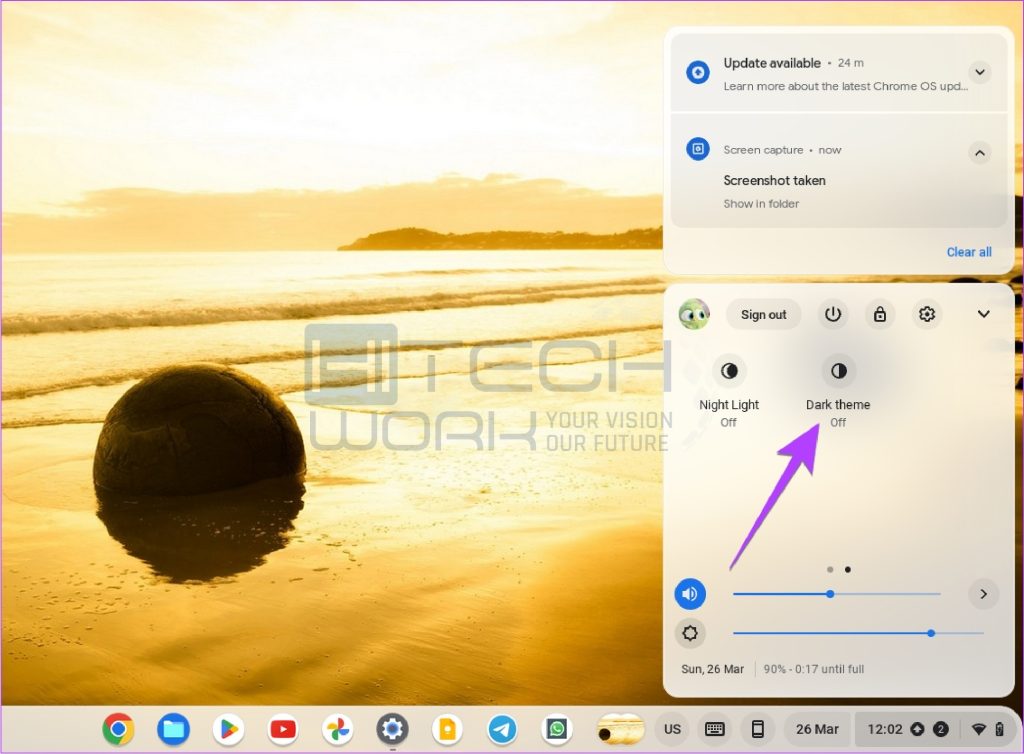 Method #2 To Turn Dark Mode On Chromebook (Via Home Screen)
Firstly, on your Chromebook's home screen, right-click anywhere.
Next, From the menu, select Set wallpaper and style.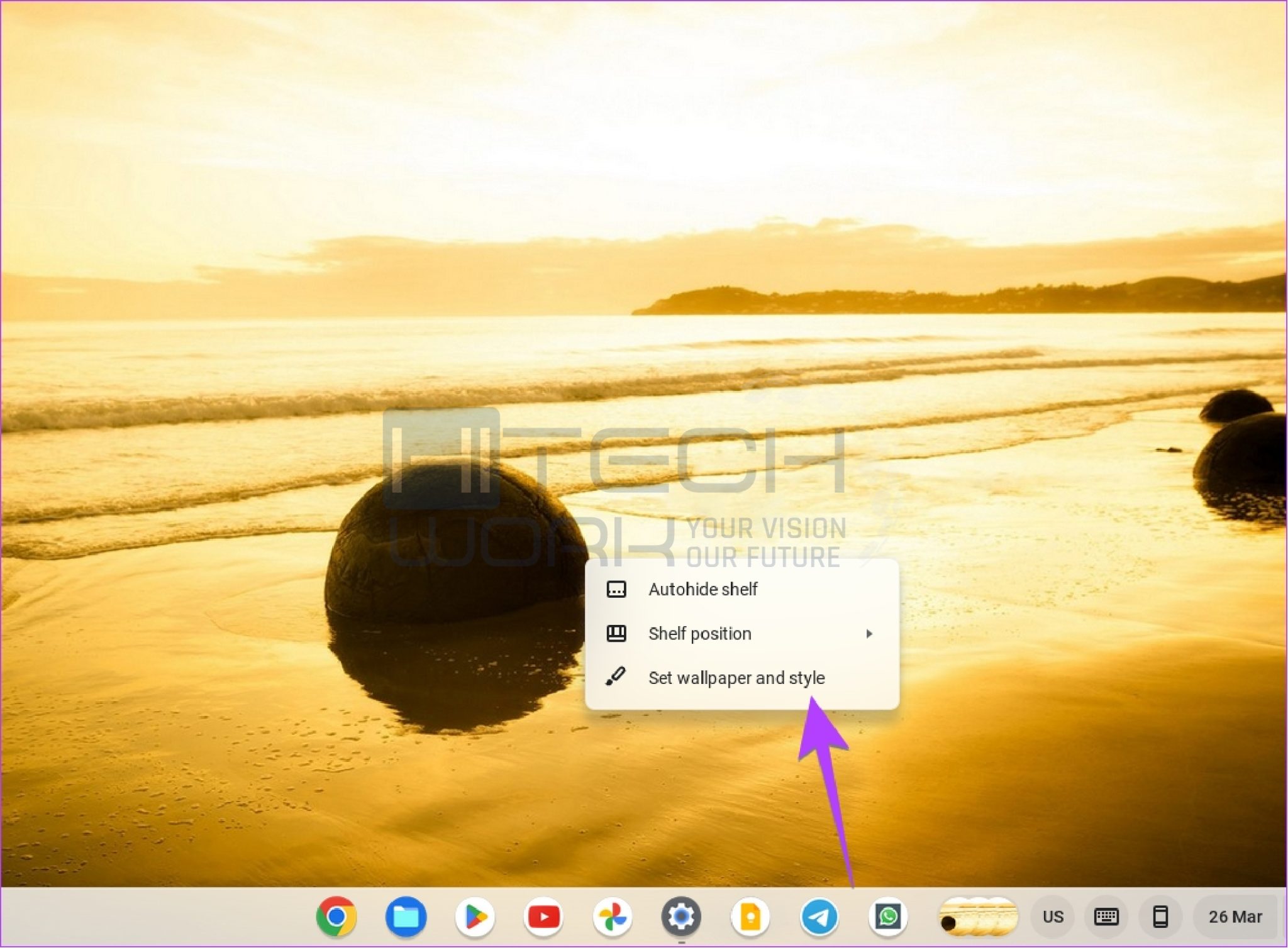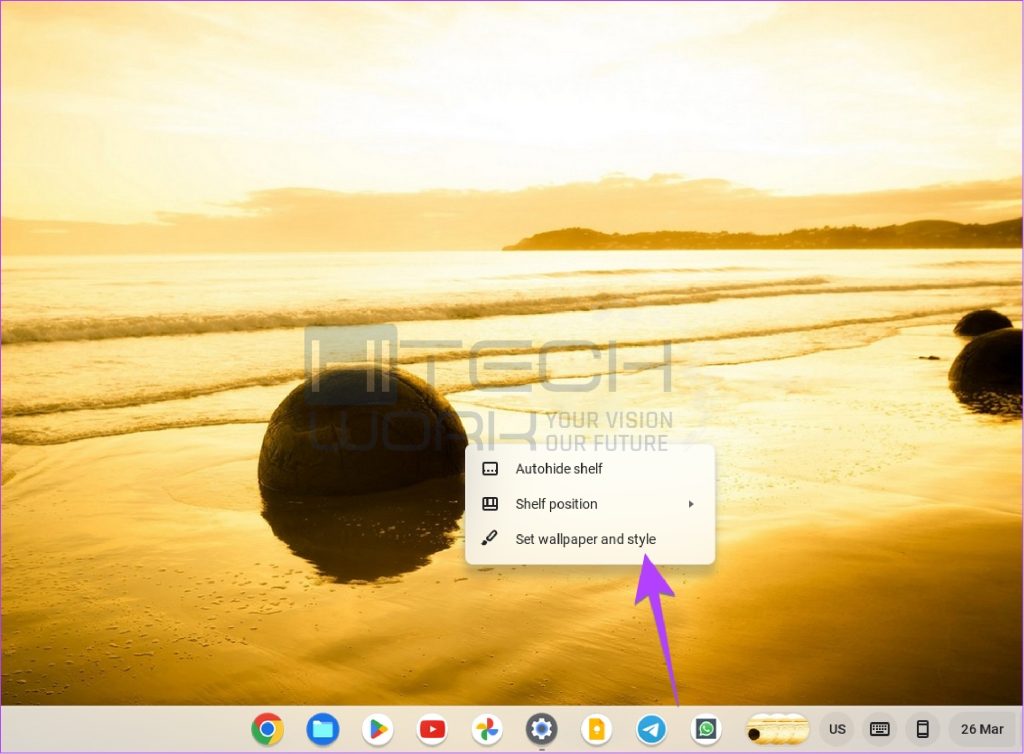 Then, to turn off the light mode, click the Dark button located under Theme in the Wallpaper section.
Lastly, to exit this mode on your Chromebook, select Light as an alternative.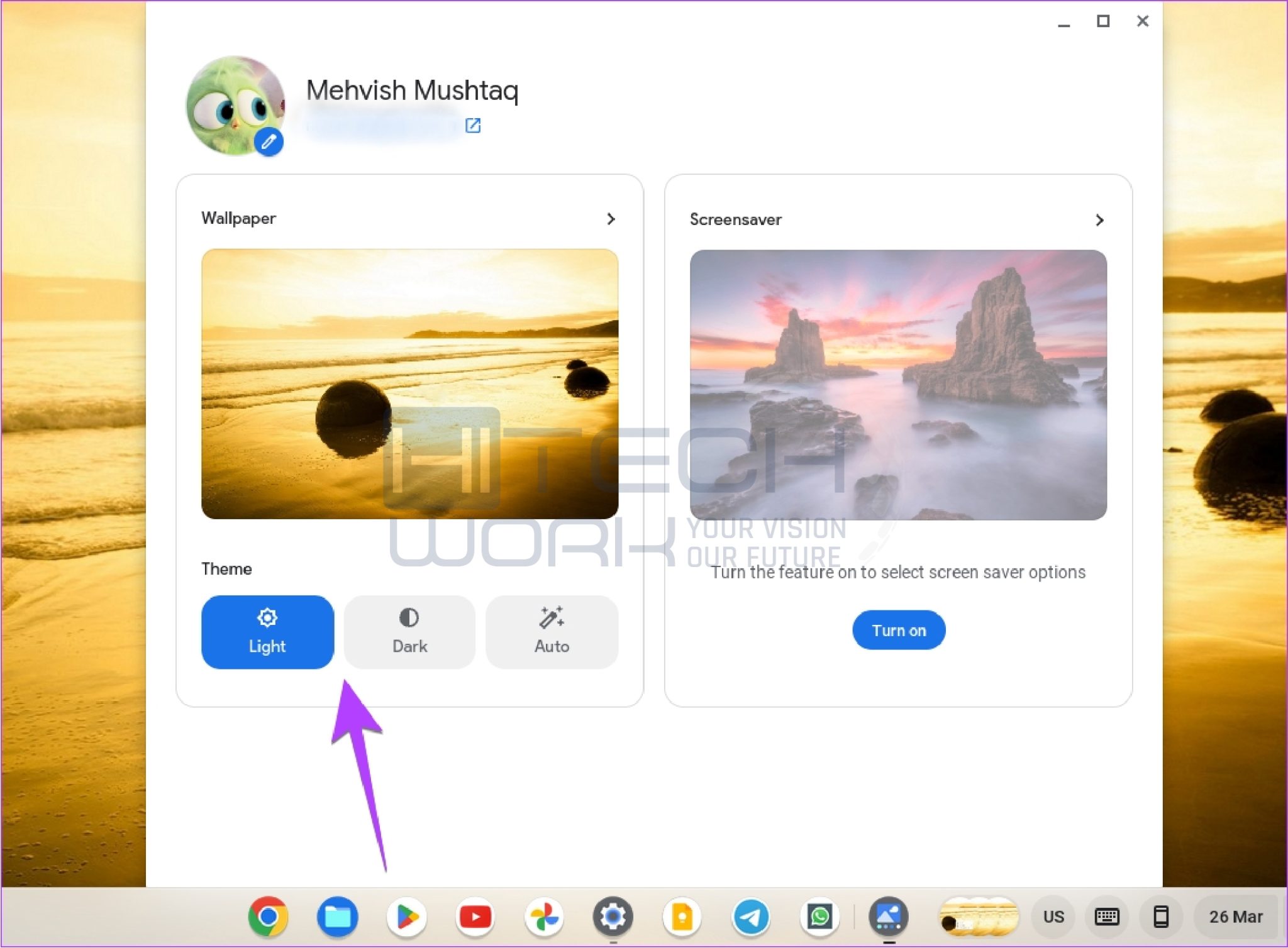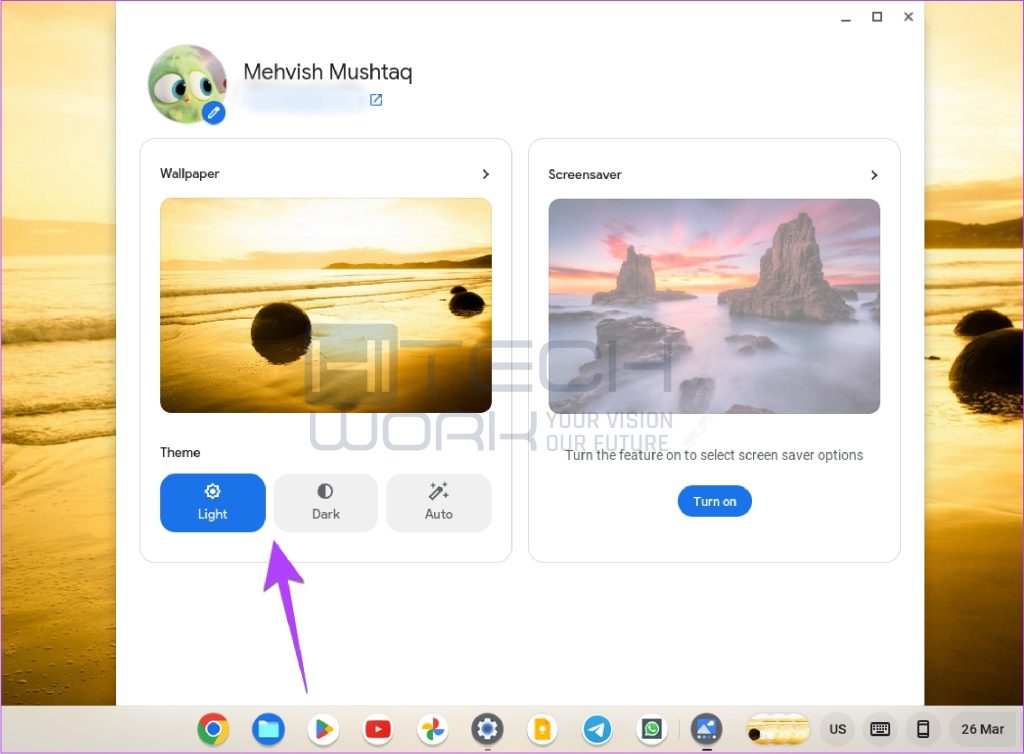 Method #3 To Turn Dark Mode On Chromebook (Schedule Dark Mode)
Use the Auto feature of dark mode if you want your Chromebook's dark theme to switch on automatically at dusk and shut off at dawn. The steps below can be used to schedule dark mode on ChromeOS.
Your Chromebook's home screen can be selected by right-clicking and choosing Set wallpaper and style.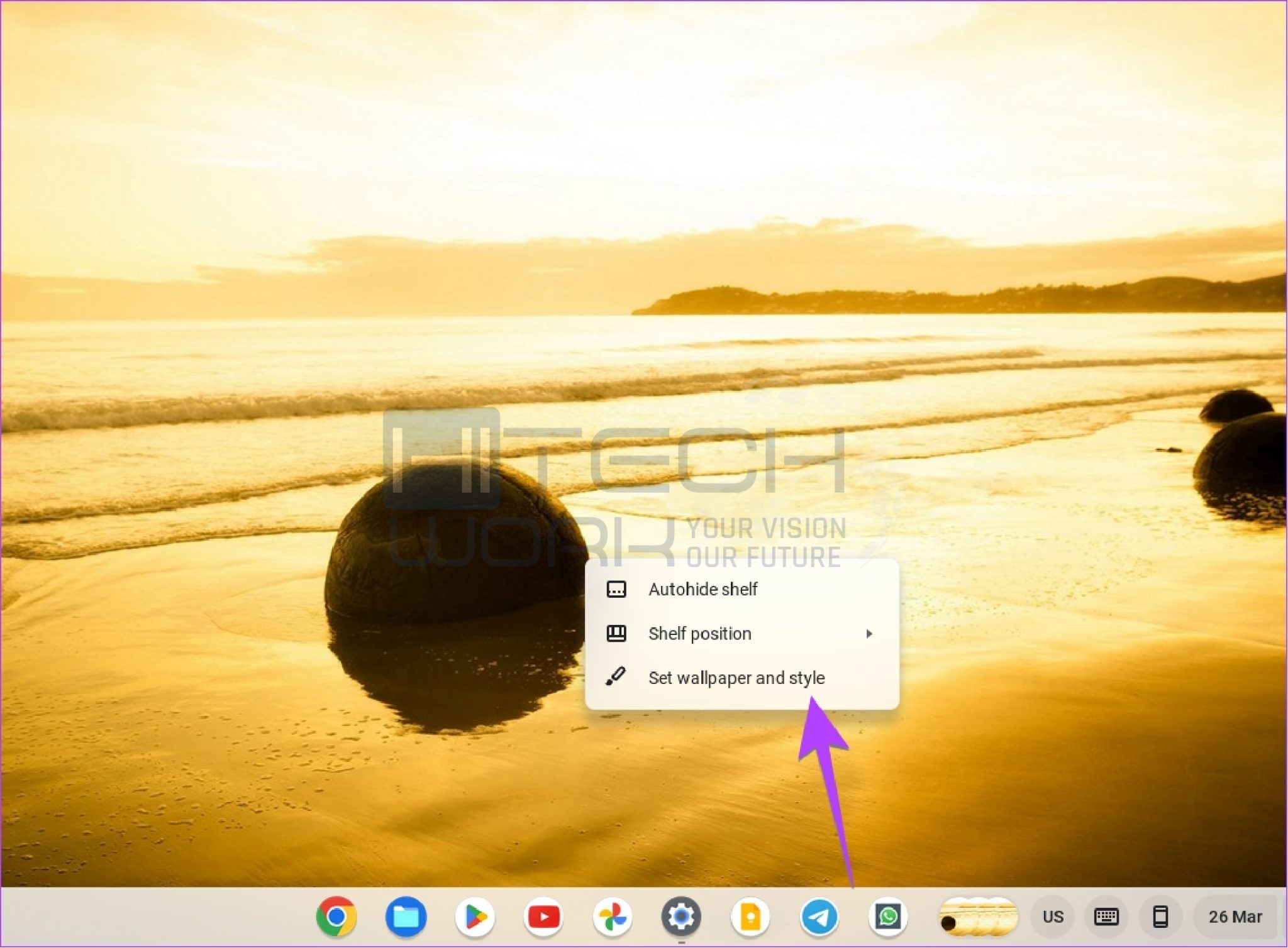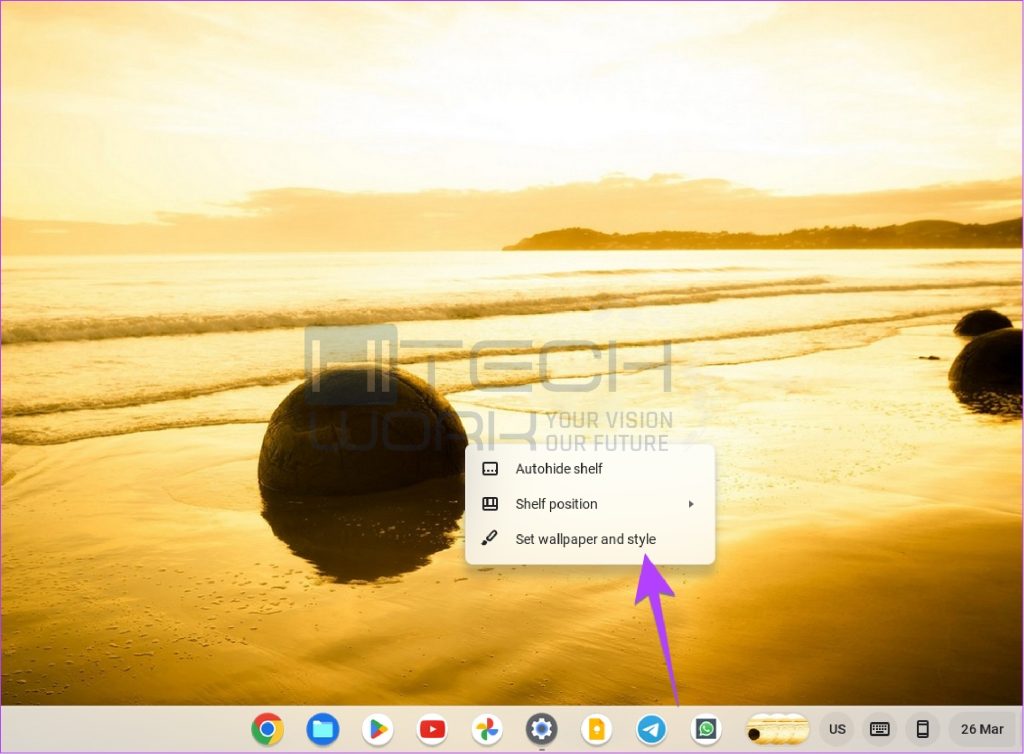 Then, select Auto from the Theme menu. The dark theme will now activate and deactivate at sunrise and sunset, respectively.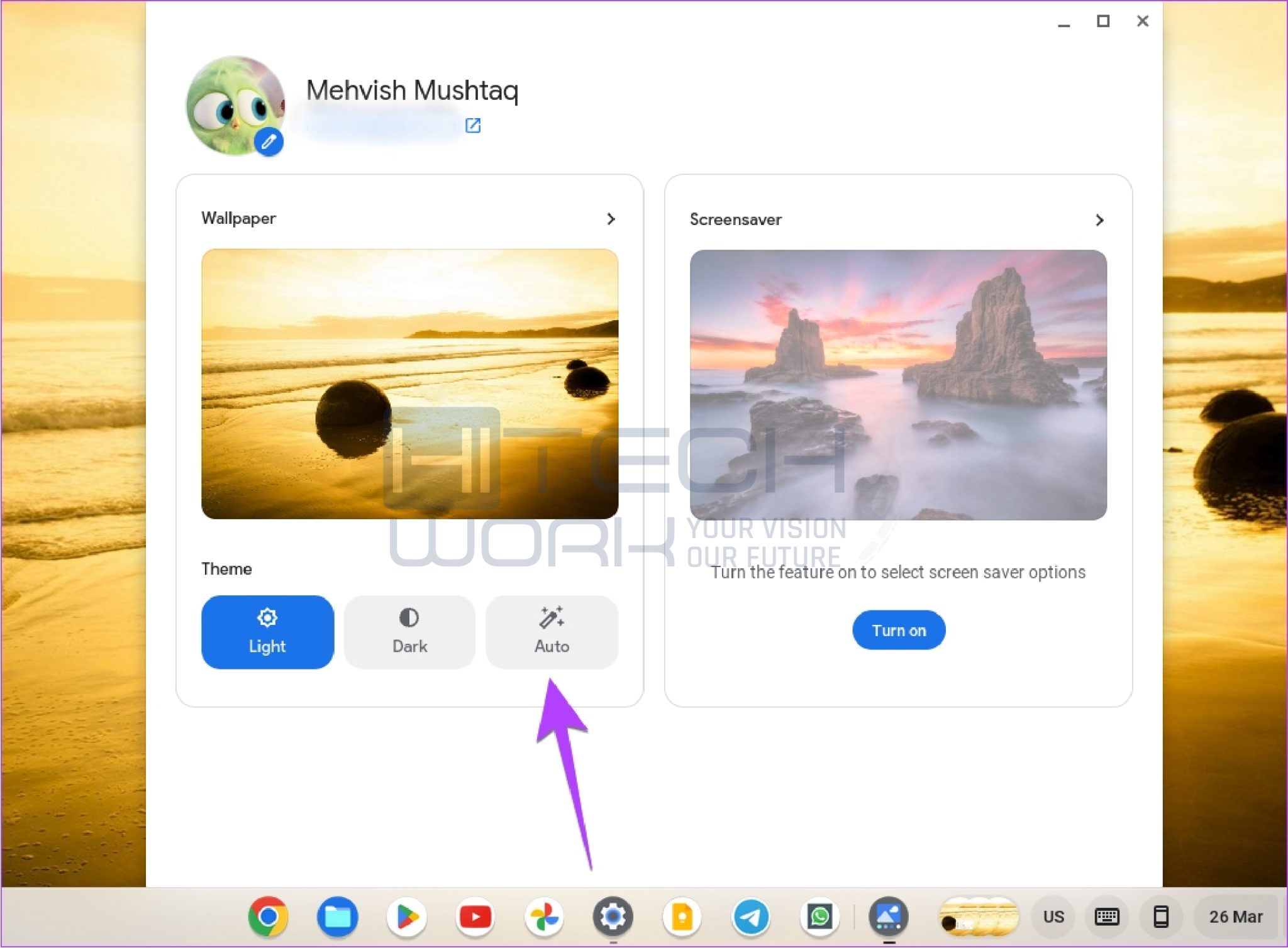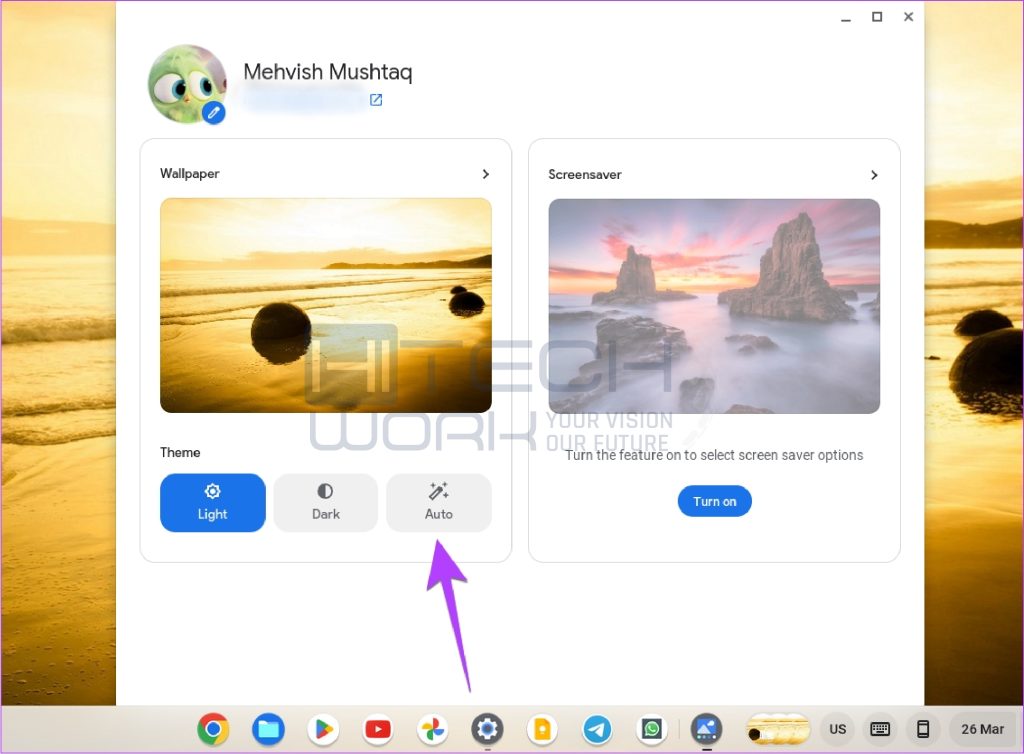 Method #4 T Turn Dark Mode On Chromebook (Via Color Inversion)
Only certain things are black in ChromeOS' default dark mode. On your Chromebook, you may use the Color Inversion accessibility feature to totally invert colors and turn everything black.
Alternately, if the techniques above didn't work and your Chromebook is locked in dark mode, this setting must be to blame. On a Chromebook, follow these steps to switch from dark to light mode or vice versa:
First, go to Accessibility in Settings on your ChromeOS device.
Then, select Display and Magnification from the menu.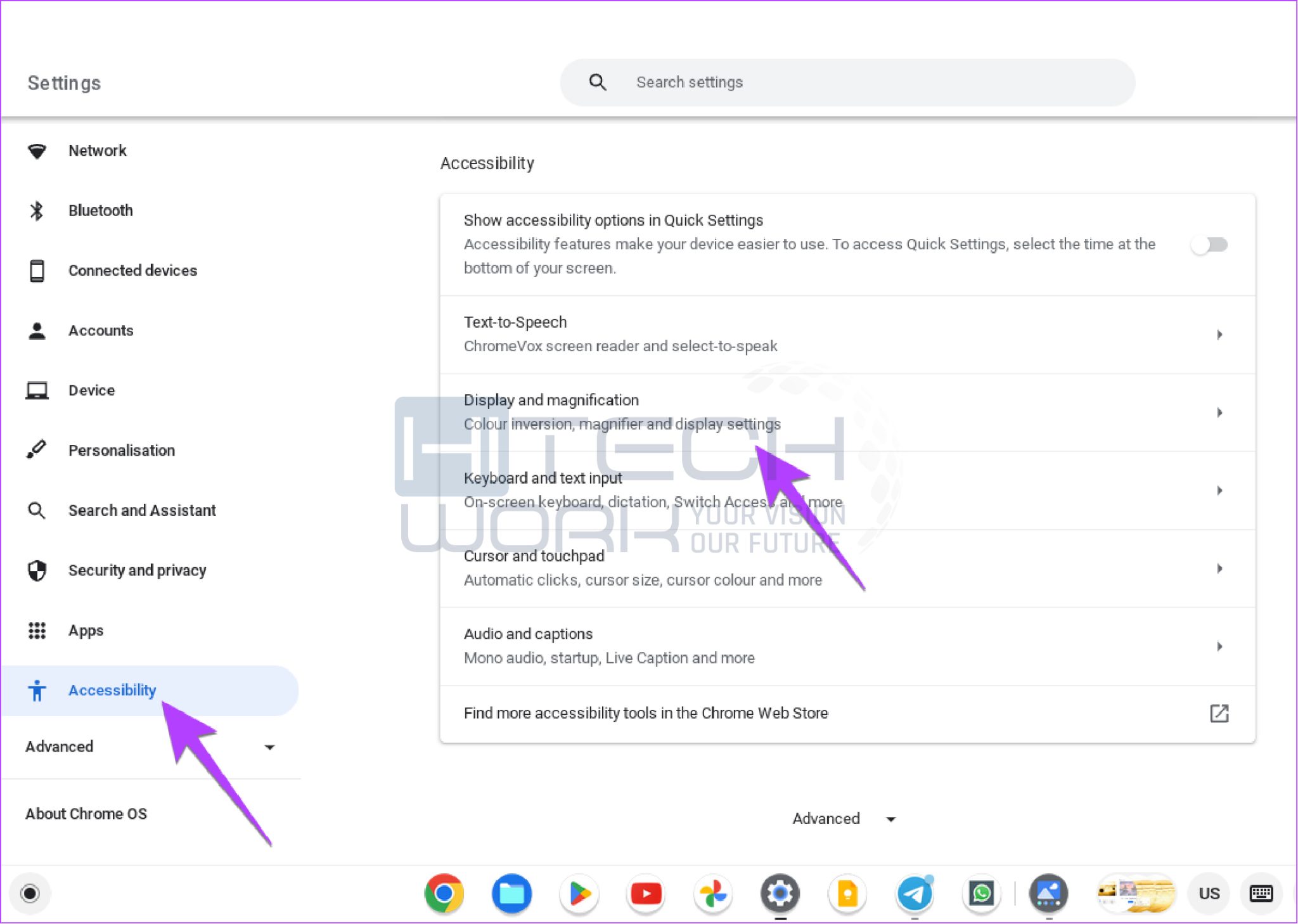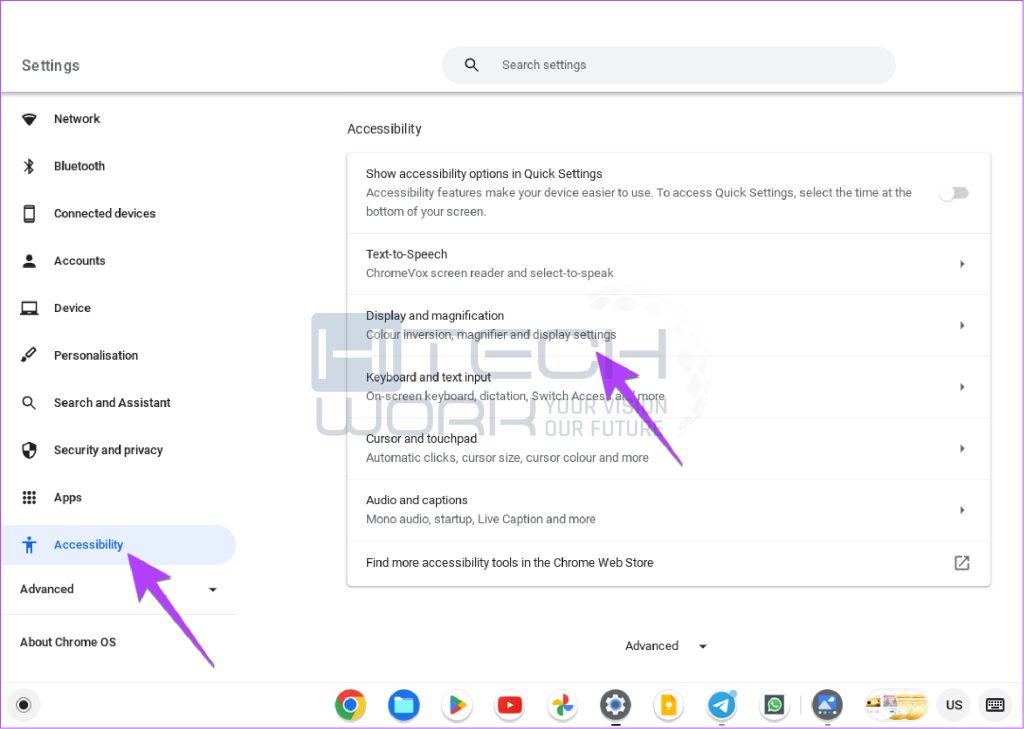 Lastly, to use the Chromebook in dark mode, turn on the toggle next to Color Inversion. Alternatively, turn off this option to turn off the dark mode.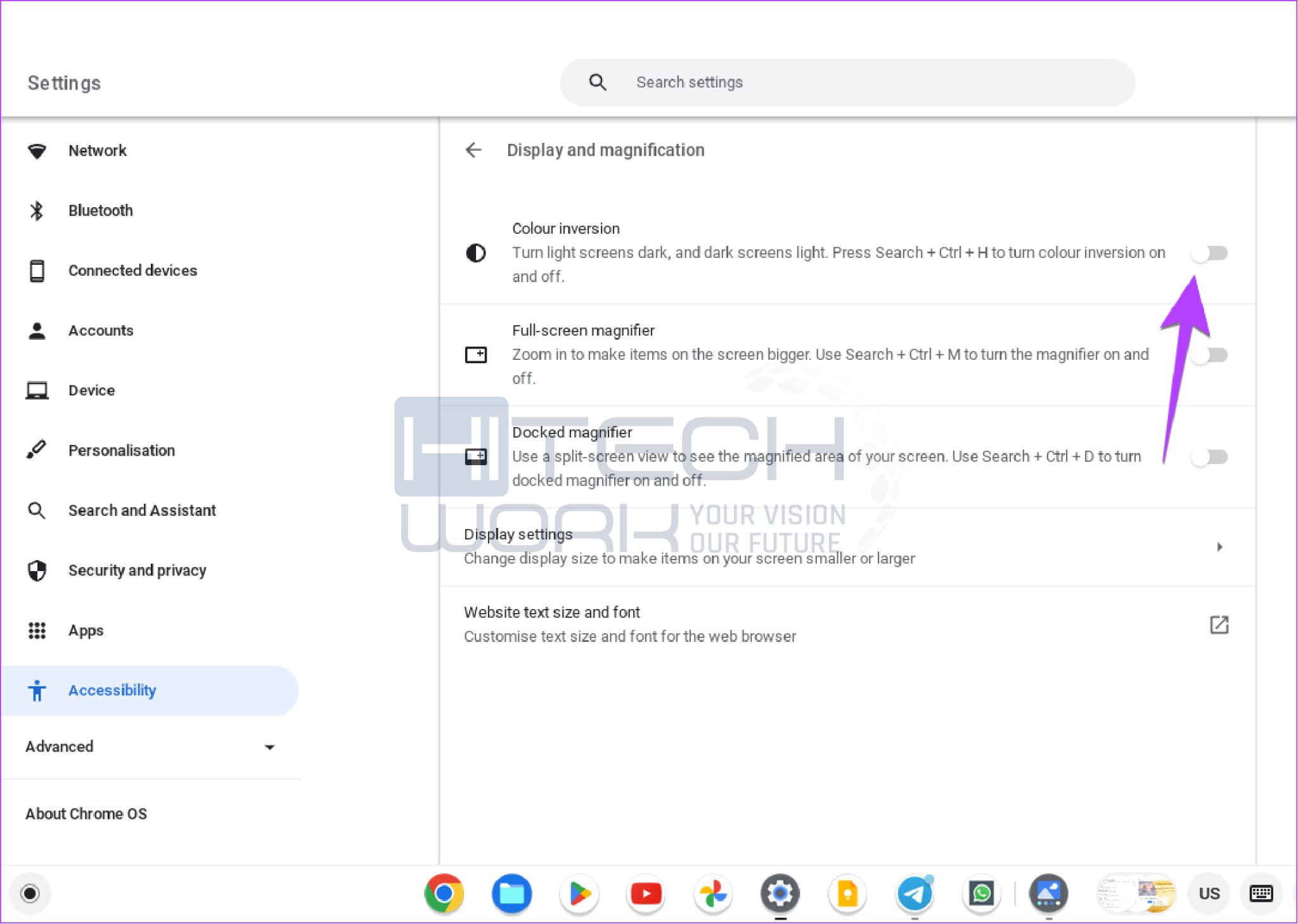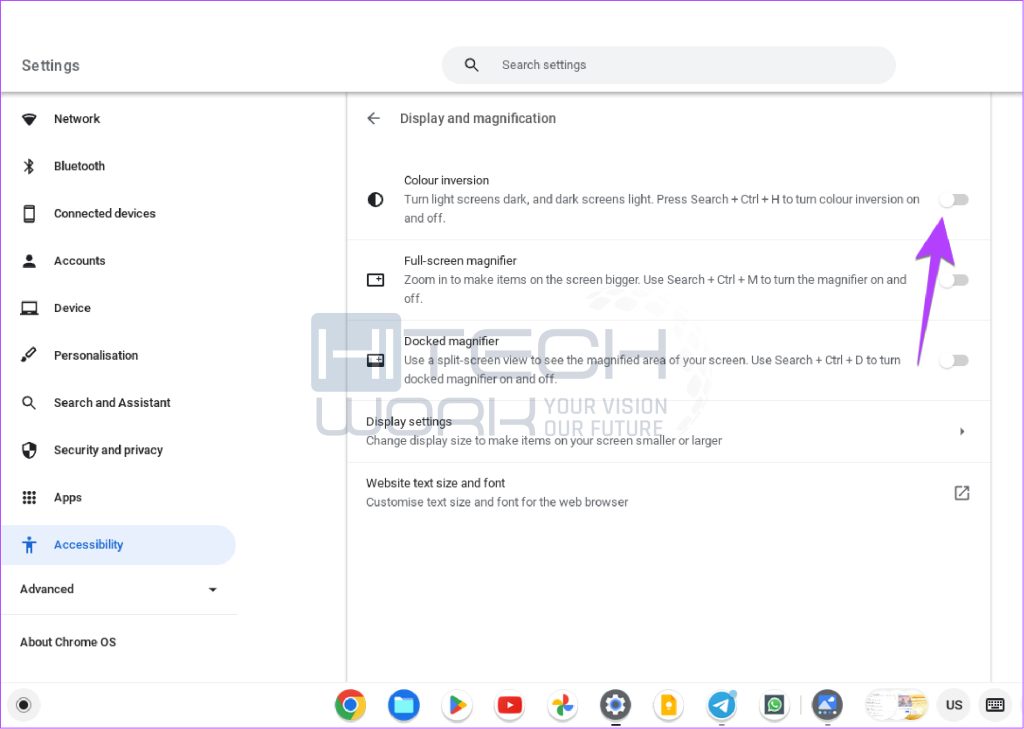 Shortcut To Turn On Dark Mode On Chromebook
You can also use Search + Ctrl + H on your keyboard to turn dark mode on or off.
How To Enable Night Light On Chromebook
Use the Night Light option if dark mode seems a little overwhelming, but you still want to make it easier to view the screen on your Chromebook. In essence, it gives your screen a reddish-orange appearance that makes it easier to view at night. You can set the night light mode and change the color of the night light to suit your tastes.
Follow these steps to turn on the night light on your Chromebook:
First, go to Settings on your Chromebook.
Then, navigate to Device, then select Displays.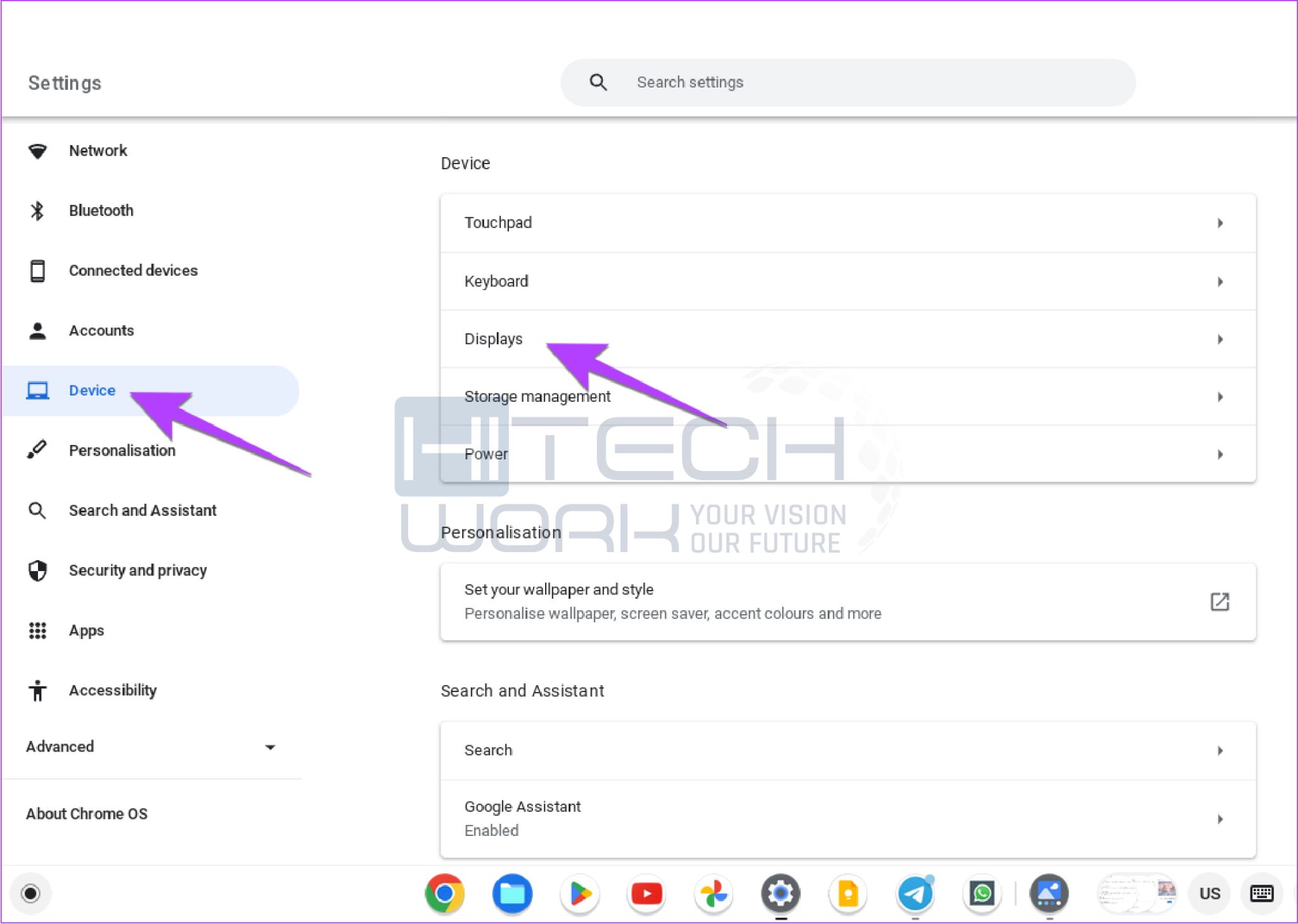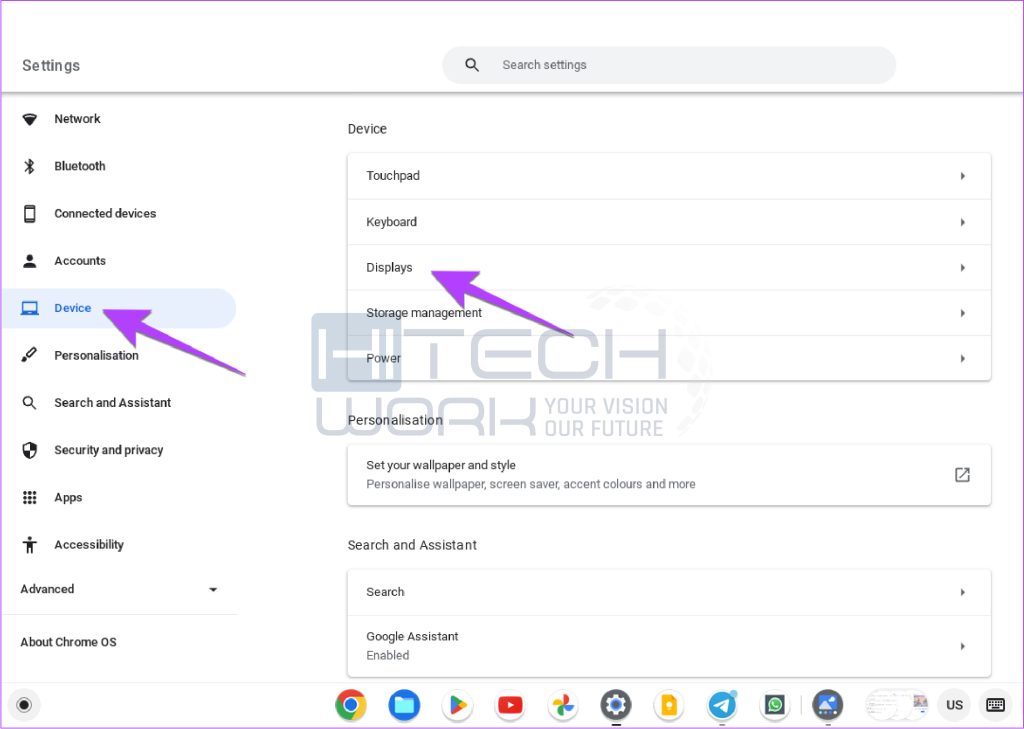 Furthermore, the Night Light toggle should be turned on. Utilize the available slider to change the color temperature. To create a schedule, you may also use the drop-down menu next to Schedule. You can select a time between sunrise and sunset or provide your own.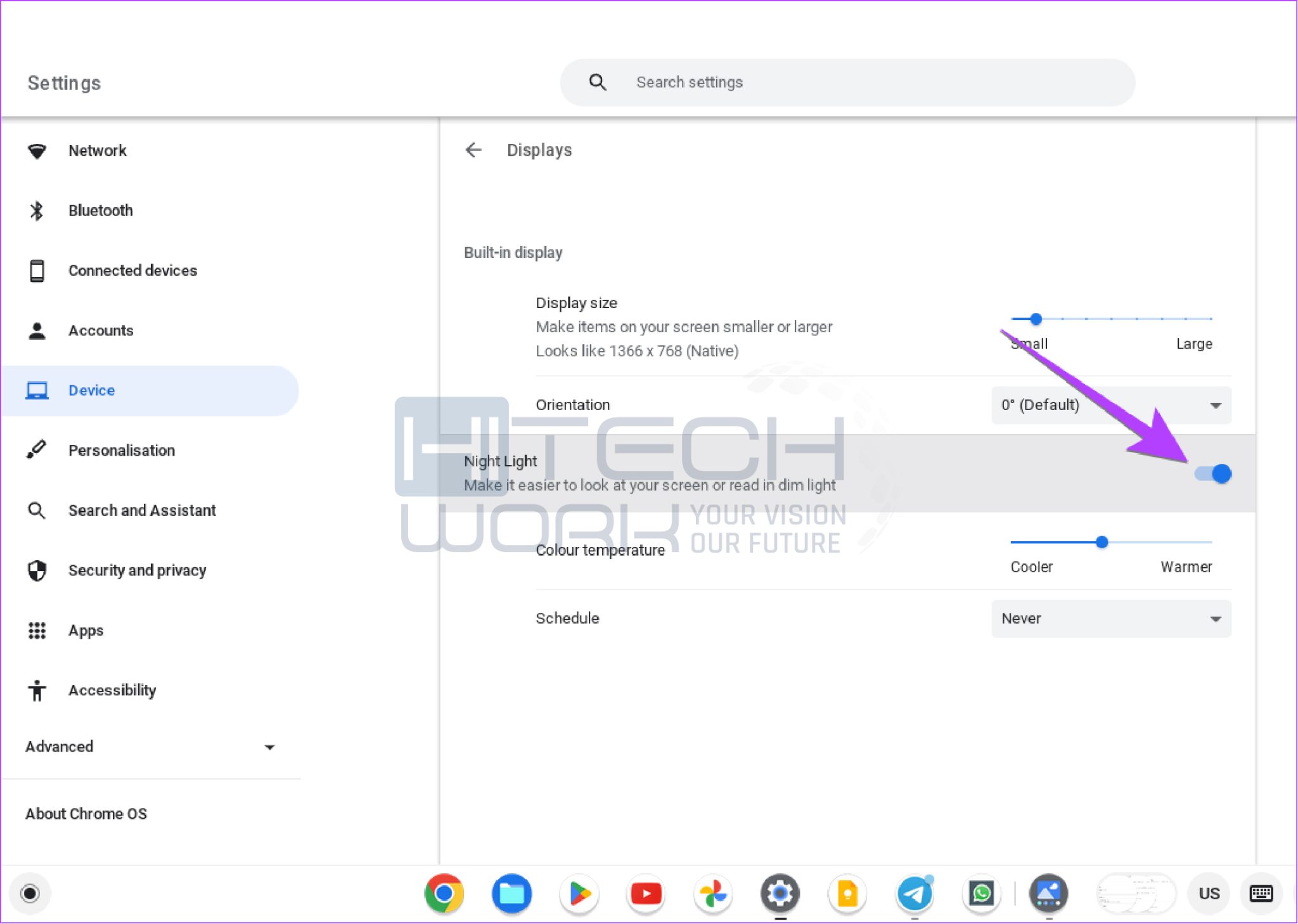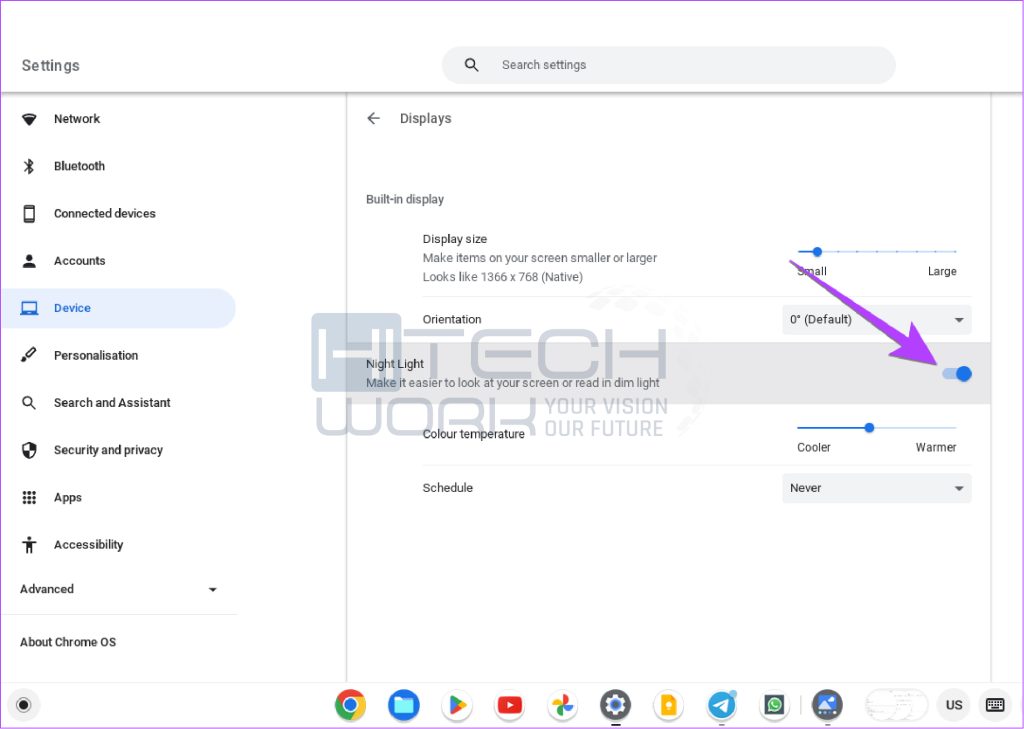 Benefits Of Dark Mode On Chromebook
The dark mode has its uses. Here are some reasons why adopting dark mode on a Chromebook is advantageous and some of its advantages:
Reduced eye strain: Dark mode minimizes screen glare, making it less tiring to read and work for extended periods. Users who spend a lot of time working on their Chromebooks may find this to be extremely helpful.
Sleep Better: Using dark mode can also aid in lowering the amount of blue light that is emitted by the screen, which has been associated with disrupted sleep. This may be especially useful for people who frequently use their Chromebooks at night for work.
Battery preservation: Battery life can be increased on smartphones with OLED screens by using the dark mode. Users who frequently utilize their Chromebooks may find this to be extremely helpful.
Aesthetics: Some users might find the dark mode's color scheme to be more aesthetically pleasing and comfortable to look at.
Conclusion
In general, Chromebooks are a well-liked option for customers looking for a small, portable device that can do web-based work, and Chrome OS is the operating system that drives them. In addition, your eyes will have a comfortable experience both day and night thanks to Chromebook's dark mode.
However, this article is all about different methods to turn on dark mode on Chromebook and its benefits.
Editor`s Recommendation