Missing your important calls? Mistakenly put your iPhone on mute? Have problems how to unsilence calls on iPhone on newly updated iOS?
You will find the answers to all these questions here.
Well, to drive home the fact, iPhone is a wee bit complex, especially for the new users. Its settings, framework, and operations are a whole new different ball game as compared to its competitors.
Especially, phone calls, which arguably have the most important use for any mobile user. So, it's your right to get vexed when you missed a call on your iPhone, (without your knowledge), which has to be answered. And worst, you don't even have an iota of understanding why this happening is?
So, let's get into find how to unsilence calls on iPhone, shall we?
Have You Checked The Ring/Silent Switch?
Well, if your answer is negative. Then it should be the first place you should check to solve your 'call problem.'  For new iPhone users, it's present on the left side of the phone. It's called a ringer. The function of a ringer is to mute your iOS-backed phone to turn completely mute – just with a flick of your finger, like a switch.
Given the sensitivity of this switch, often, it is reported that it inadvertently turned to mute by the users. So, your first place is to check whether your iPhone ringer is not switched to the mute mode. If, it is, then turn it back to the normal mode. With the ringer back to normal, your hassle with how to unsilence calls on iPhone will end.
But if the problem still persists, like you switch the ringer mode, but still your calls are getting muted, then check your ringer volume. The possibility is that your phone's volume could be next to none or on nil. In this situation, one easy step can make this problem go away. Simply, increase your volume with your volume buttons.
Or you can also increase the volume through Settings with the option 'Sound & Haptics.' In this option, look out for the slider under the 'Ringer and Alerts' setting and adjust it to the level to make it audible.
Now Time to Check DND for How to Unsilence Calls on iPhone
But wait, what is it anyway? DND stands for Do Not Disturb. It is one of the slick features of an iPhone. You can put it on to relax — with no one will bother you with typical incessant calls, notifications, and texts. This option, however, can become a nuisance, in particular, with the problem of being how to unsilencing calls on your iPhone.
In this case, your next stop will be Control Centre. Where check the option of Do Not Disturb is not on. If on, then simply turn it off.
Also, make it certain that the option of Do Not Disturb is not set on a schedule. In order to fix it, open Settings in your iPhone and go straight to the 'Do Not Disturb.' In there, you will see the option of 'Scheduled' switched it off.
Meanwhile, if you want to keep it on the schedule, iPhone allows you to get calls from certain people, even in the DND. Just go set the configuration. Which will effectively lead you to solve your how to unsilence calls on iPhone.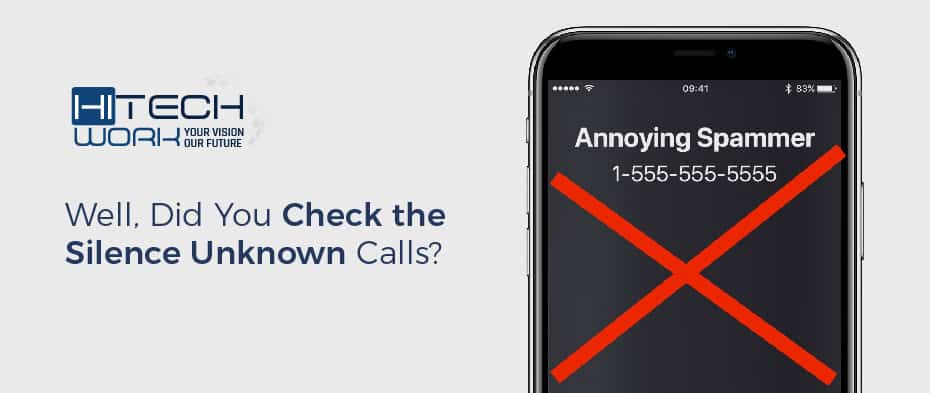 Well, Did You Check the Silence Unknown Calls?
Well, you're how to unsilence calls on iPhone is getting a bit tough. Because Apple ensures the privacy of its users remains rock solid. And the 'Silence Unknown Calls' is the prime example of it. So, your problem of how to unsilence calls on iPhone's solution may be sitting here in this particular option.
Quickly, go to your mobile Settings; select the 'Phone' settings in the options. Scroll down to the 'Silence Unknown Callers,' ensure it says OFF. If it says otherwise, then taps it to open it and turn off the toggle. Consequently, this will solve your how to unsilence calls on iPhone.
Don't Forget the Bedtime Status to Resolve How to Unsilence Calls on iPhone
In this scenario, if all your basic settings are up to the mark, but still important calls of yours are being muted or silenced. And all of your efforts of how to unsilence calls on iPhone are beginning to waste. Then we have this last-ditch attempt option.
Known as Bedtime Status. It features in iOS 14 which tracks your sleep and on its own put your phone on DND, which on the other hand, muted your calls in the way.
To tap it off.  First, open the Health app. Switch to the tab called 'Browse' at the bottom of the screen. Scroll down and select 'Sleep.' In its settings, check if you haven't got a schedule. To get all the details, select 'Full Schedule & Options.' If you've had a sleep schedule, you could either ignore it or completely turn it off. Alternatively, if you do not want DND/Bedtime to silence your calls for that day, you may manually switch off from the Control Center every time your phone goes into Sleep mode. Switching off Bedtime from the Control Center will only impact DND, not your Bedtime alarm. This simple hack probably fixes your problem of how to unsilence calls on iPhone.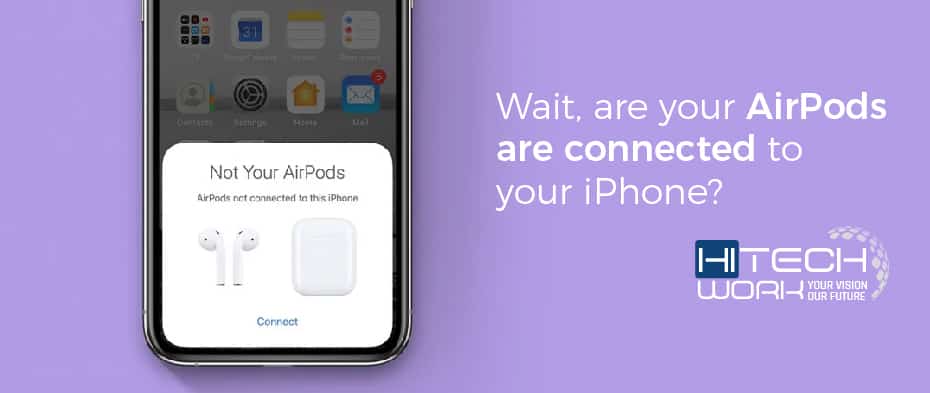 Wait, are your AirPods are connected to your iPhone?
One of the possibilities is that you are failing miserably in how to unsilence calls on iPhone because maybe they may be directed to your AirPhones devices while at that time you are listening to them actively. Take, for example, your phone is connected to your AirPhone, however, they are not in your use at the moment. So, automatically the incoming calls ring will directly go there instead of your iPhone.
To solve it, open your iOS-supported phone's settings to reach Bluetooth. And disconnects any active connection. Ultimately, leading it to ending your hassle of how to unsilence calls on iPhone.