Both PC heavyweight VR headsets are out in the wild, so it's time we put them through their paces to help you decide whether you should buy the HTC Vive vs Oculus Rift. When I first discovered that HTC was making a VR competitor to the Oculus Rift, I thought that the review I'd write of both products would take the form of a straightforward shootout.
Both the Oculus Rift and HTC Vive take significant first steps in a world where virtual reality is commonplace, but having spent time with both, I can attest that they take very different paths. This makes deciding which a tricky proposition is better. Both have strengths and weaknesses, but the nub is this: where you can walk around when using the HTC Vive, resulting in a more immersive and truly ground-breaking experience. The Oculus Rift lets you play sat down for hours at a time, but the lessons are less incredible.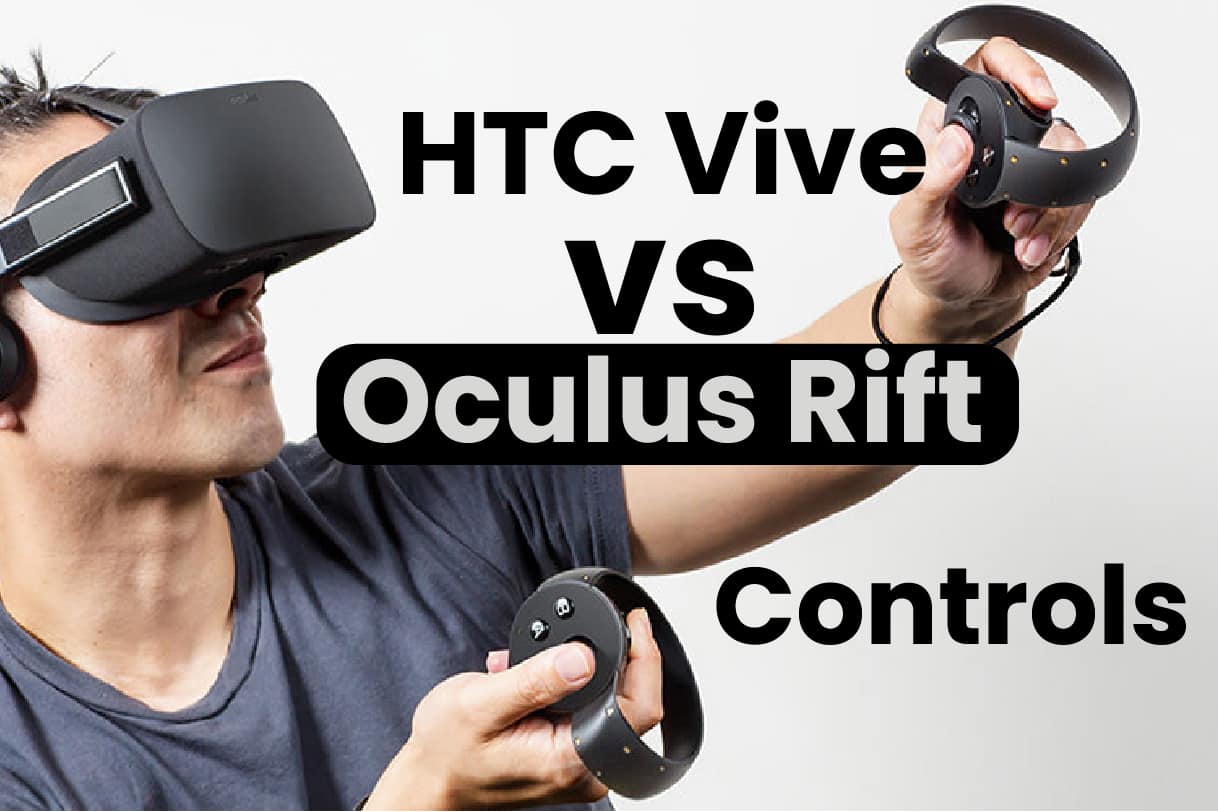 HTC Vive vs Oculus Rift: Controls
The Rift will ship with an Xbox One controller when it releases in the spring, with its Oculus Touch controllers coming sometime later in the year. While the Xbox controller layout is well-known in the gaming world and likely familiar for many gamers, the real potential of intuitive touch controls in VR won't be possible until the Touch ships.
The Vive ships with a set of flashlight-shaped controllers which have received rave reviews from most who have tried them so far. Pads on the side and top of the controllers allow for natural squeezing motions, while triggers under your fingers can simulate guns in a pinch. If you desire the most advanced VR controller experience possible at launch, the Vive will provide it.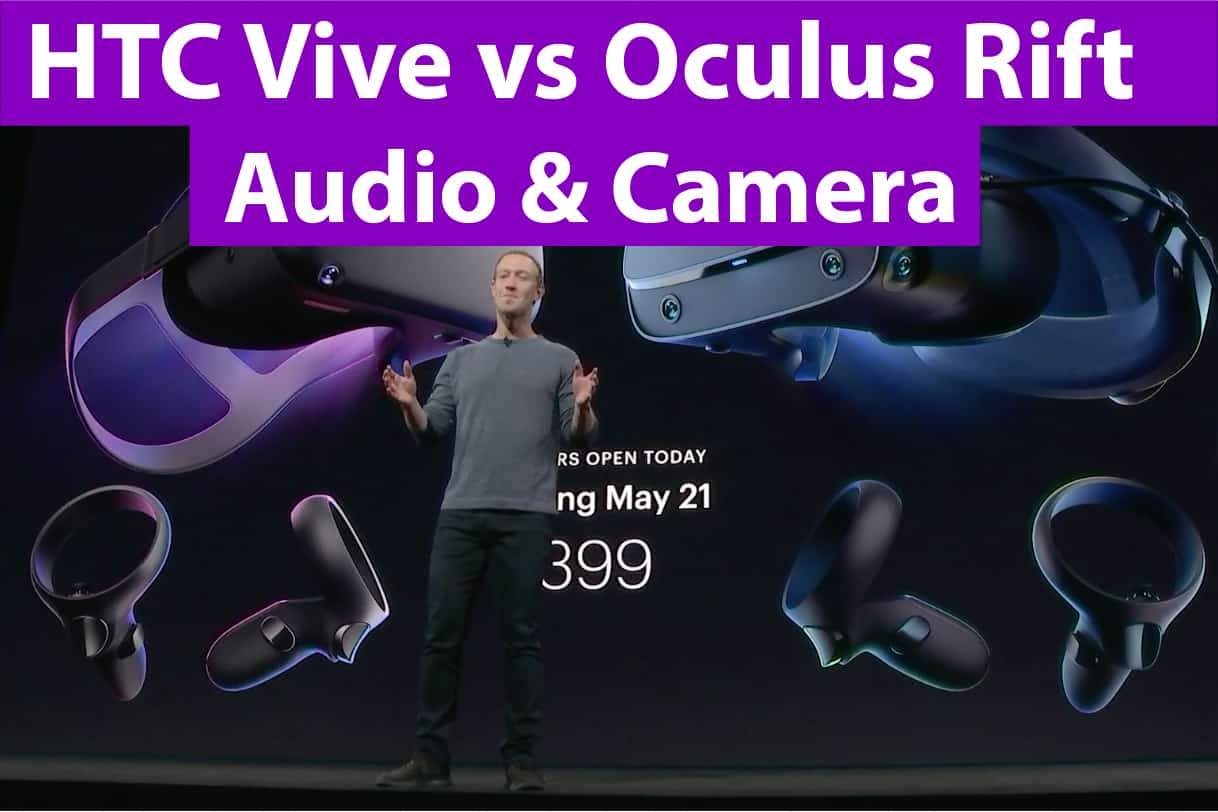 HTC Vive vs Oculus Rift: Audio & Camera
While the two headset's audio specs are similar, there are a couple of essential differences. The Rift adds stereo headphones on the headset itself. You can remove the headphones if you want to use your own.
Vive includes a forward-facing camera that provides "augmented reality" within the Vive's virtual reality. At the moment, the augmented reality prevents you from running into real-world objects while in a virtual environment. You can also "see" the world around you while in the Vive, allowing you to pick up a glass of water and take a drink.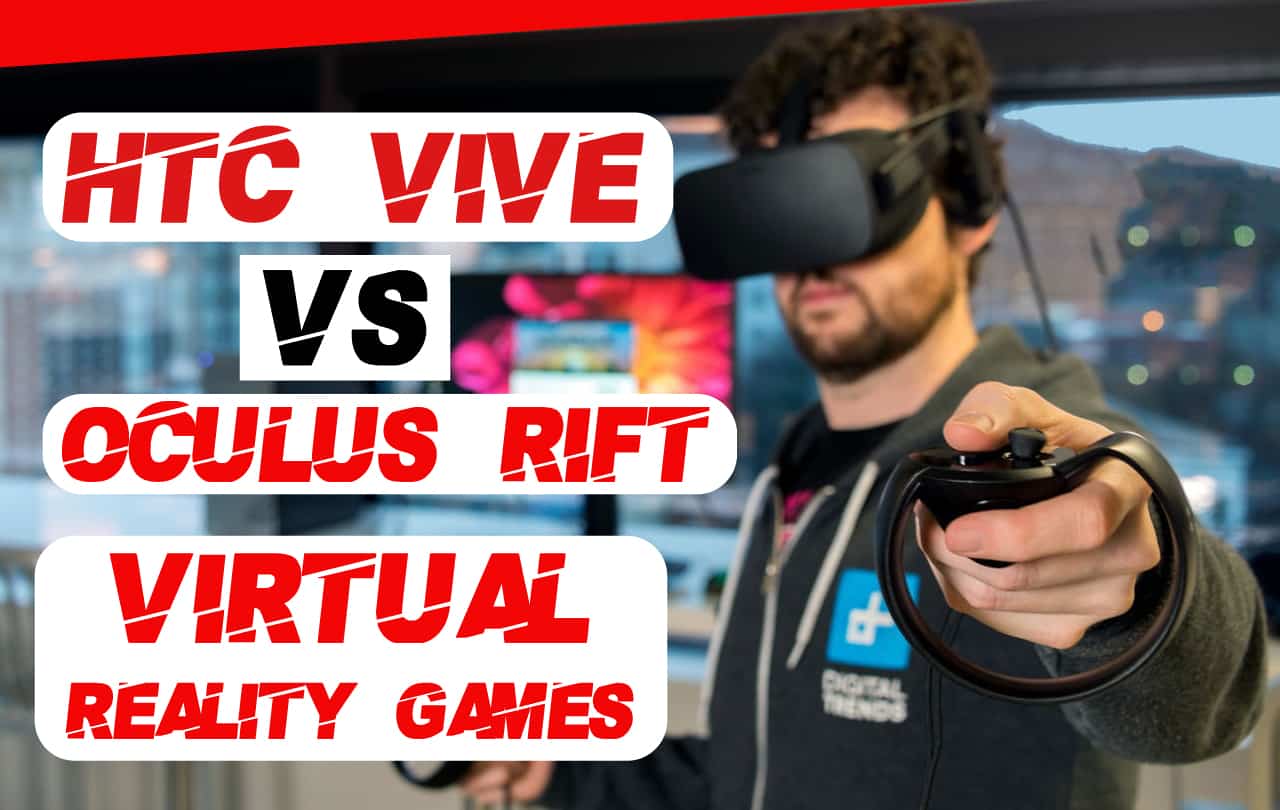 HTC Vive vs Oculus Rift: Virtual Reality Games
At launch, the Oculus Rift will include two games, EVE: Valkyrie and Lucky's Tale, bundled with the headset itself. EVE: Valkyrie is a multiplayer spaceship battle, while Lucky's Tale is a platformer developed by the Oculus team.
Oculus has consumed a lot of money on VR game development and has already announced partnerships with an impressive line-up of studios to ensure their games come to Oculus. Exclusive titles include mountain-climbing simulator The Climb and the action-packed Edge of Nowhere, while games that are confirmed for the Oculus (but which aren't necessarily exclusives) include Rock Band VR, Bullet Train, and more.
Oculus is also authorised partnered with Microsoft and the Xbox team, which means the headset will allow you to stream Xbox One games to your headset as well.
The Vive doesn't have any verified "exclusives" at this point. Still, since the headset is produced in part by Valve, the company behind Steam, you can bet the Vive will be the best way to experience any Valve titles or other games made with Valve's VR development tools.
The Vive's main attraction when it comes to games is that its room-sized tracking capabilities might provide for a better gaming experience with titles that support it than the more limited tracking of the Rift. Vive demos of games like the artistic Tilt Brush, Valve's Aperture Science, and Job Simulator have focused on the freedom of movement the Vive's larger tracking area provides.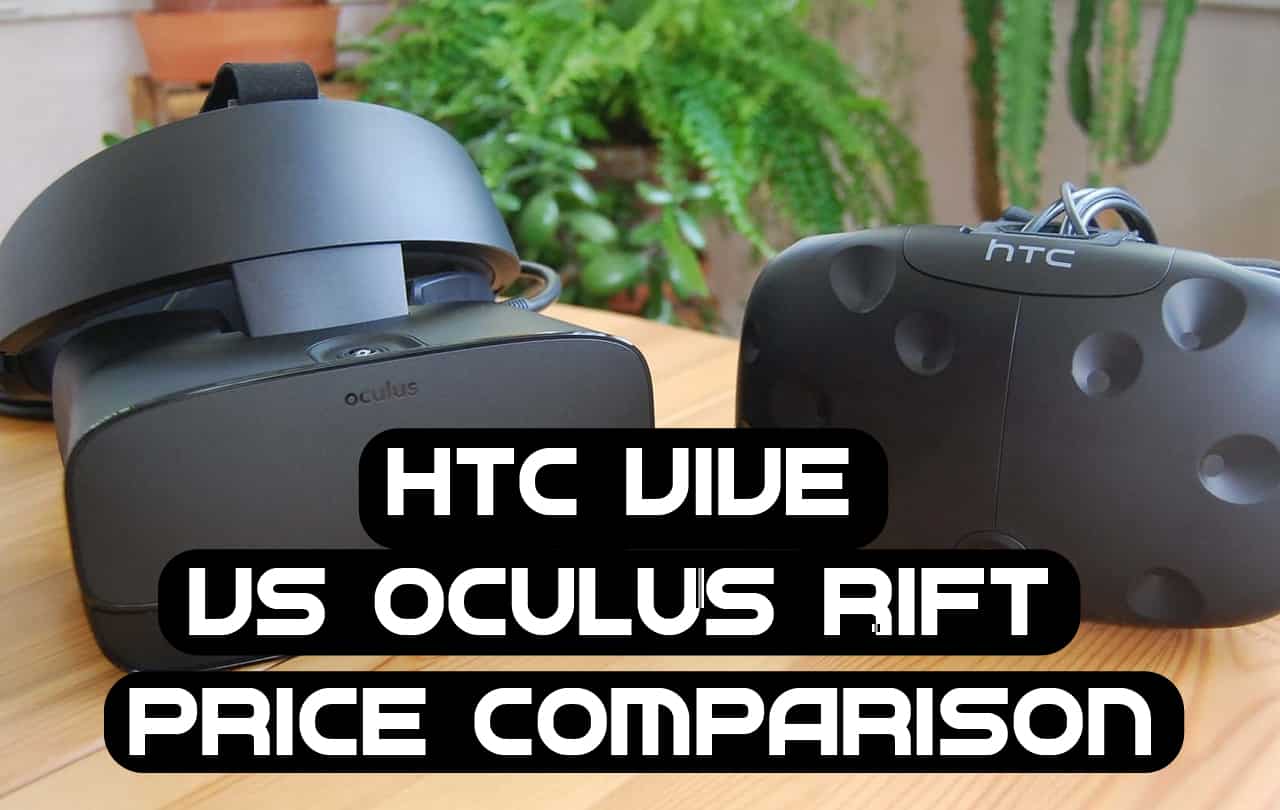 HTC Vive vs Oculus Rift: Price Comparison
First, the HTC Vive's retails price is $800 compared with the $600 Oculus Rift. But, if you're already willing to spend that much, you probably won't feel the price difference. Oculus users should squirrel away some money for its action controllers, which are set to debut later this year, as well as additional sensors for room-scale VR.
Of course, those numbers don't take into account the cost of a powerful gaming PC. Oculus has partnered with the likes of Dell, Alien ware, and ASUS to offer rigs starting at $1,000, and if you were to develop your computer from scratch, it would probably cost around $700 to $800. Both VR solutions suggest an NVIDIA GTX 970 or AMD R9 290 video card, and at least an Intel Core i5 4590 or equivalent processor.
FAQs
Q: Is Oculus Rift worth it 2020?
A: The more powerful headsets, the Oculus Rift S and the HTC VIVE Pro, also lead the charge. The short response is that VR is worth it. With some of the most excellent games this generation, innovative controls, and a well-supported ecosystem of VR development, 2020 is a great year to begin the virtual world.
Q: Is VR bad for your eyes?
A: The Association of Optometrists stated it had not seen evidence that VR headsets could cause permanent eye damage. And users have criticized nausea and dizziness when using earphones, which is generally put down the way a user perceives space around them, leading to motion sickness.
Q: Should I buy an Oculus Rift s?
A: Oculus says that Rift S is 'best' for users with an IPD between 61.5mm and 65.5mm, compared to the Rift which is 'best' for those between 56mm and 74mm. So, in review, the Rift S can be comfortable for long term play, but you very well may need to sacrifice some visual quality to achieve that comfort.
Q; Why is VR not suitable for under 12?
A; This PS4 update states that Sony's children under the age of 12 should not use Sony's PlayStation VR headset. The product may include small parts with sharp edges that may cause an injury or which could become detached and create a choking hazard for young children.
Conclusion
Ultimately, you'll see a lot of declarations saying one is better than the other. Both have their weaknesses and strengths. What you need to decide is how much you are willing to pay in the long run, if you'll need the added expense of upgrading your PC, and whether you're happy merely buying from Steam or would like access to the exclusive content served upon the Oculus Home Store. Share your valuable thoughts and suggestions in the comment box section below.