Video conferencing for remote training and classes is a great option as it helps create a seamless conversation that is most close to an in-person meeting. Students can access several video conferencing sites and apps that are specially designed, keeping the core purposes in mind. 
All you need to attend a training session is a laptop or a desktop, an uninterrupted internet connection, and a will to learn even from different location than that of your professor.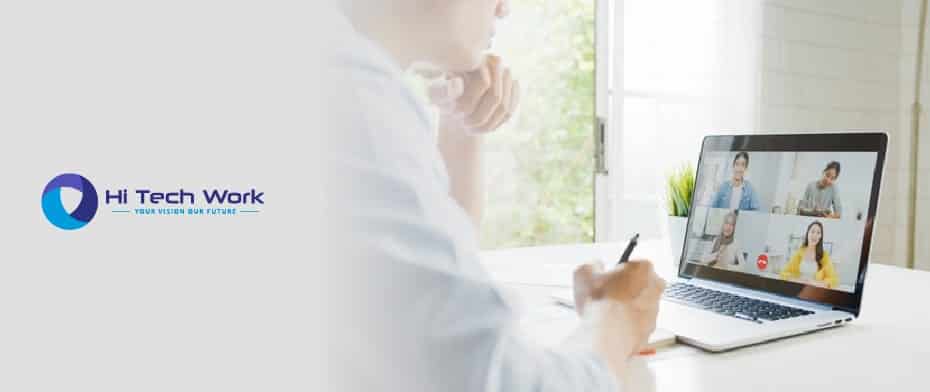 Zoom 
Zoom in today's times is the most highly used video conferencing software around the globe and the simple reason being the easy accessibility and a long list of pros. They offer clear video and audio, instant sharing, and connecting abilities making it easier to connect multiple times in a day. The software offers SSL encryption that secures communication and reduces chances of breach of confidentiality to help you study comfortably.
Offering a wide variety of features, an interesting one is the seamless multiple account log-ins and attendance for any seminar. This works well in favor of teachers looking to hold training sessions for a large batch of students. The free version of the app allows a 45-minute break-free conversation. Talking of the disadvantages, you cannot add description or a meeting agenda through the invitation and there are mixed reviews pertaining to the security and privacy of the software.
Google Hangouts 
An offering by the tech giant, Google Meet is a part of their G-suite program ideal for quick chats and meetings. For students that use Gmail, the integration to other G-suite programs like Calendar and Drive is a lot smoother. Backed by complete security norms, Hangouts address all measures regarding safety and encryption, which may be lacking in many new and popular video conferencing software.
The video quality of Hangouts is not at par with those of the competition software like Teams or Zoom and offers limited connectivity as a call can only be placed to another Gmail user. Another disappointing feature could be the lack of being able to judge whether messages have been read and neither does the chat window display the last hour of activity for another user.
Skype 
The Microsoft Office365 offering Skype has been in business for a long time and is familiar with many users coming from different age groups. Created for seamless quality video chats and conferences, Skype has been a common sight at colleges and educational institutions.
The platform offers both free and paid versions, of which the free version itself offers quite a few exciting features ideal for use. Some of which include unlimited meetings, screen sharing option, possible participation of up to 250 members. It is indeed ideal for video conferencing for students.
Skype does not offer translation and the sound quality is greatly affected by the connection quality, making attending lectures and classes difficult on low bandwidth. Background noise and sounds are also picked up rather easily by the transmitters on Skype platform.
College students make use of platforms for video conferencing for important study lessons. This further dependence on online platforms has led to the birth of many high-tech and free software for wide use for speech and essay creation. For high-quality results, hire speech writers online from EduBirdie that have speech writers equipped with sound knowledge on various topics. Look for speech writers online + essay examples on books and movies for better learning and performance.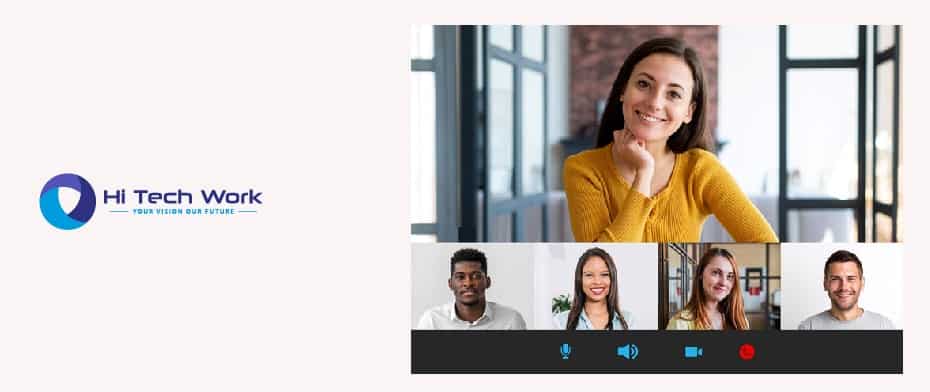 Cisco Webex Business
The CISCO designed and created video software offers free plans with an intuitive interface and powerful whiteboard features. One can easily record classes and meetings on the platform.
However, the paid version is quite expensive in comparison to other platforms' versions and can be an issue for students who are looking to take training. They offer a limited 10GB cloud storage that can fall less for any student looking to attend many classes and record them for the future.
Microsoft Teams 
Microsoft teams are highly customizable and offer a tight connection for a seamless and quick connection with fellow users. With plentiful integration options, it is included in every Microsoft business account. However, what lacks here is the limited connectivity, as it works best only in Microsoft-centric environments.
The interface looks rather formal and is a major reason why students prefer using other friendly and informal-looking platforms like that of Zoom or Google.
Zoho Meeting 
Zoho Meeting is a basic tool for video conferencing that offers quick screen sharing making it easier to deliver training sessions that involve presentations and images to be shared in its course. An inexpensive platform with impeccable webinar features makes for a good platform for students.
Its limitations include a lack of whiteboard, incompatibility with search engines and lacks integration with Outlook or any other Microsoft platform. It often restricts ease of use and is eventually left behind in the selection race for users.
Glip by RingCentral
A solid video conferencing platform with easy messaging tools, it is loaded with free features that are enough to grab students' attention. It offers ease in creating tasks and collaborative use of files. It is a choice platform for easy sharing and cloud recording allowance.
The platform, however, can come across as confusing and it lacks a meeting transcription feature, and which can restrict students from taking quick notes. The app also records a lack of security as the contacts page is managed by RingCentral.
Go To Meeting 
Use the GoToMeeting app with confidence for all your video chats and training conferences. Equipped with features like a smart assistant that helps with automatic transcription and a large number of attendees, it works seamlessly on all platforms and offers unlimited cloud storage.
Go To Meeting does not offer translation or transcription for other languages and to access features like webinars and background blurring. You'd have to use separate applications that make its use slightly cumbersome.
Conclusion 
A few things to keep in mind before selecting a video conferencing software is to take a close look at the plans and the user allowance per account. The software platforms that offer easy integration and have versatile features like great video and audio quality, along with transcription and recording features, are best for students who are looking to take the training online. Along with these factors, check with the platforms they use to ensure easy participation from your end.
Author's Bio:
Liam Smithardi is a tech expert and loves to write everything about science and technology. He's an expert in doing blogs, academic essays, articles and e-books. He's also good in social media marketing and creating videos. Besides his work, he's a total fitness freak and spends his free time cycling and working out in the gym.