What Is A Virtual Webcam?
A virtual webcam is used for video conferencing without having a physical webcam. A virtual webcam is a software-based application that can be used on computers and utilize resources during a video call meeting.
During an online Webcam meeting, you can use images, video, or other media as your meeting output during the webcam video conference.
The video conference meeting is best for a business virtual video call to discuss future projects without using a physical webcam. The virtual conference call is always the best option instead of buying an expensive webcam for virtual video calling to present your projects, reports, and other things.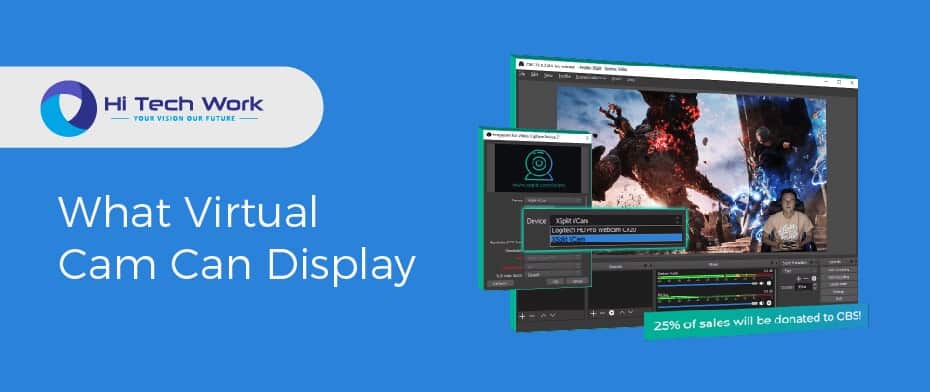 What Virtual Cam Can Display:
A physical webcam will display your face to the other meeting participants, but the virtual webcam can be used to display images, other videos, static images, or your computer desktop to the meeting participants.
This will be the output of an online video conference from your side. Whenever you are using a video chat camera the same output shall be displayed from your side. This can be very useful for you if you are broadcasting live, or capturing live moments on YouTube or Facebook and you cannot find a physical webcam to do so then the virtual webcam is the best option in this situation. The app for the conference call is available to download for free.
There is a lot of software to create virtual meetings by using Skype or other calling apps. There is also a feature that allows online teaching by using a virtual webcam for delivering lessons. The students can also use a virtual smart board to following up on lessons.
When To Use A Virtual Webcam?
The most common and usual use of the virtual webcams is when the participant does not have a physical webcam. The users or participants can connect to the webcam for meetings the participant can use other resources to use like videos, screen sharing, images, tutorials, etc. this way the participants do not need to rely on a webcam.
There is another benefit you cannot overlook; even if you have a Physical webcam the Software-based webcam can be used to commence an online meeting using the webcam software. The benefit of using virtual applications with a webcam you can improve the presentations; you can continue your lecture or presentation and the video lecture side by side. The popular webcam software people use are manycam, Fincast, and the most commonly used OBS studios.
All of them are good software and are used as conference video call apps by a huge community for live video conferences.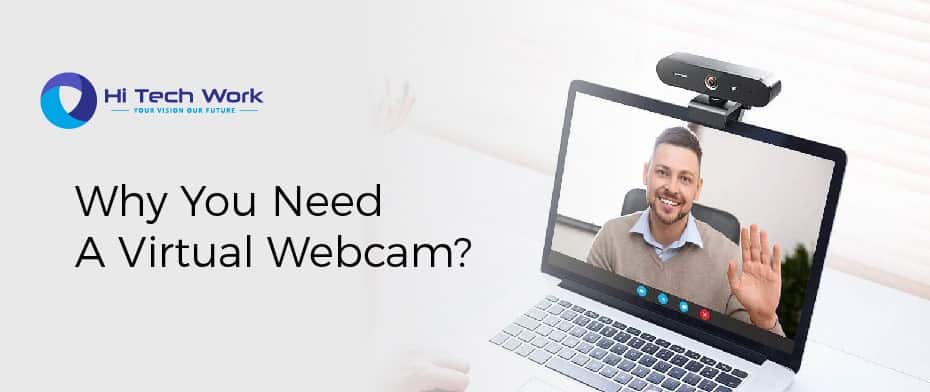 Why You Need A Virtual Webcam?
Video or visual calls can play a good role in communication and they can help businessmen and teachers/ students. It does not matter if you are a single person or a group.
Virtual meetings are always better than phone calls as they provide better engagement to the participants and help to increase focus using the visual presentation. The reason for this is human beings understand things better with visuals.
Another good reason for using a virtual webcam then a camera is that if some people do not want to be seen and still deliver the full presentation. They are most suitable when you do not want to be seen and work with full concentration.
There are some other benefits of using a virtual webcam are listed below:
More audience engagement.
Add cues to improve the visual focus more.
Live illustration.
You can record video calls.
Another benefit of using the virtual webcam is that you can replace your background. For example, if you are talking to your friend you can add a funny background video in the conference and sounds to make your meetings more interesting. The conference call background is an amazing feature that a webcam cannot provide you. The virtual background for video conferencing can expand your creativity that a physical webcam can limit.
Some Features Of Virtual Webcam
The virtual webcams offer different resolutions, it also offers settings for video bit rate. The brightness control, gain, and contrast for videos is always better to be left at the default settings.
Some Virtual cameras just like real cameras allow for the selection of different resolutions but in most cases, it should not be necessary as the streaming program will also have settings of video bit rate. Also controlling brightness, gain & contrast which is always helpful for online video meetings.
Final Words:
Virtual webcams are the best choice for the video conference chats. It provides some of the best options for having a conference on webcam. They can be used when you are recording a video on YouTube, and Facebook. They can also help you use your creativity more effectively when you are delivering lectures and presentations. The video conferencing apps are always easy to use and flexible.