When it comes to gaming, PS4 is the best-ever console. However, the opponent who gives PS4 a hard time is Xbox, but it didn't overtake the success of PlayStation but is in the 2nd row in terms of gaming consoles. PS4 offers various features, an extensive library of games, and excellent graphics. This review will take an in-depth look at what makes PS4 so great and why it is considered the best console in the world.
But before moving ahead, you can check out some interesting news about the best ps5 games here.
Features
PS4 is a highly built-gaming console and provides the best of the features. The PS4 has various features, including an 8-core processor and a powerful graphics processor. This will enhance the visual quality of a PS4 console, and with the 4k support, one can feel the utmost aroma of gameplay. If we conclude all the features, PS4 has various features like PlayStation Network (PSN), which provides access to online gaming, streaming services, and various apps.
Games
If you are a PC gamer, you need to bring yourself towards PS4 because it has an extensive library of games, with over 2000 titles released since its launch in 2013. However, these include the popular blockbuster franchise such as Call of Duty, Red Dead Redemption, Uncharted, God of War, Marvel's Spider-Man, Horizon Zero Dawn, and The Last of Us Part II are among the most popular PS4 games.
Also: Will GTA 6 be on PS4 & Xbox One?
Graphics
Graphics is everything gamers want in their console, and PS4 is their best buy. The appealing and highly enthusiastic visuals will make a gamer joyful and give him more pleasure in gameplay. However, the PS4 can't quite match up to high-end gaming PCs in terms of visuals, but it still offers stunning graphics that are on par with many of the best gaming PCsPS4 games often feature detailed textures, vivid colors, and smooth performance.
Controller
A controller is the most crucial part of every console thattells you everything about the console. Take an example of a PS4 controller.
If you have ever played a car racing game,in those games whenever you speed up a car, you'll get to feel a nose vibration on your game which xx your feel of gaming. However,Playstation 4 hasgreat ergonomics, making it comfortable to hold for long periods.
Is the PS4 Worth it?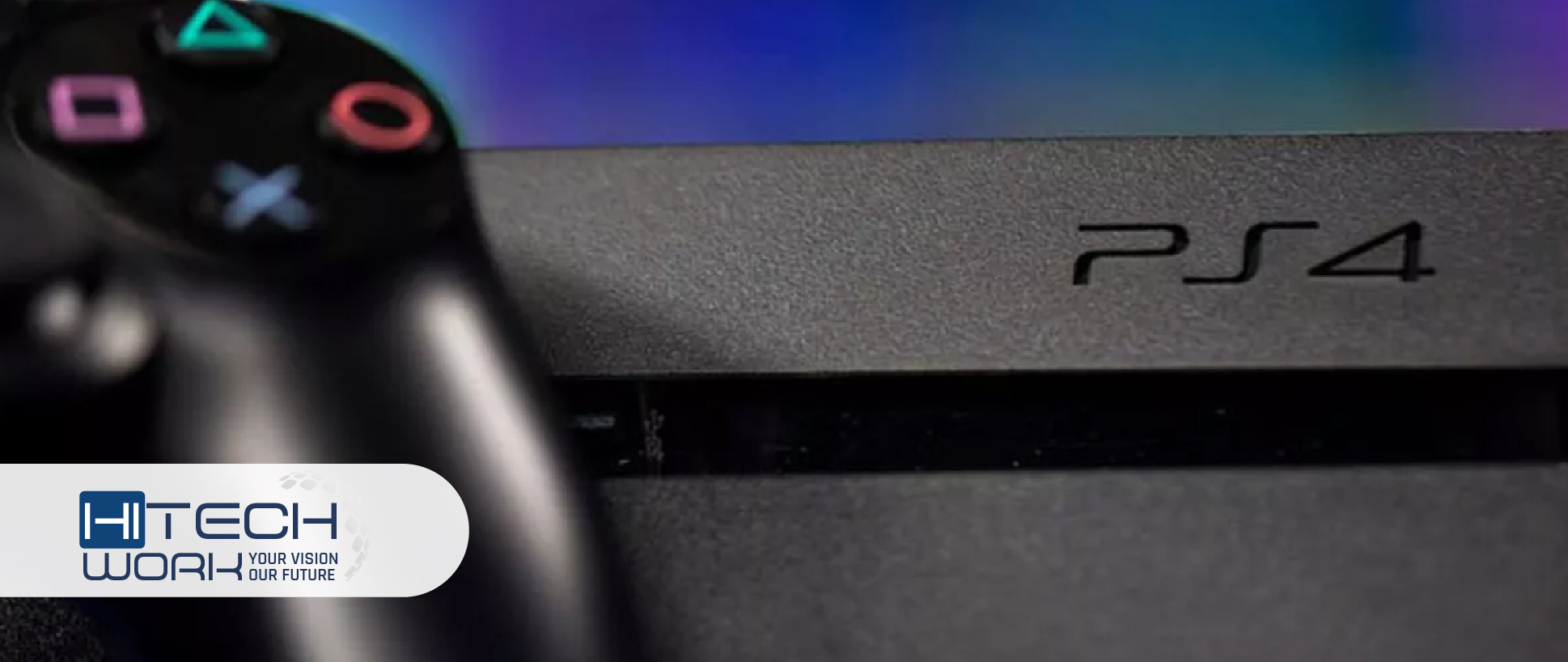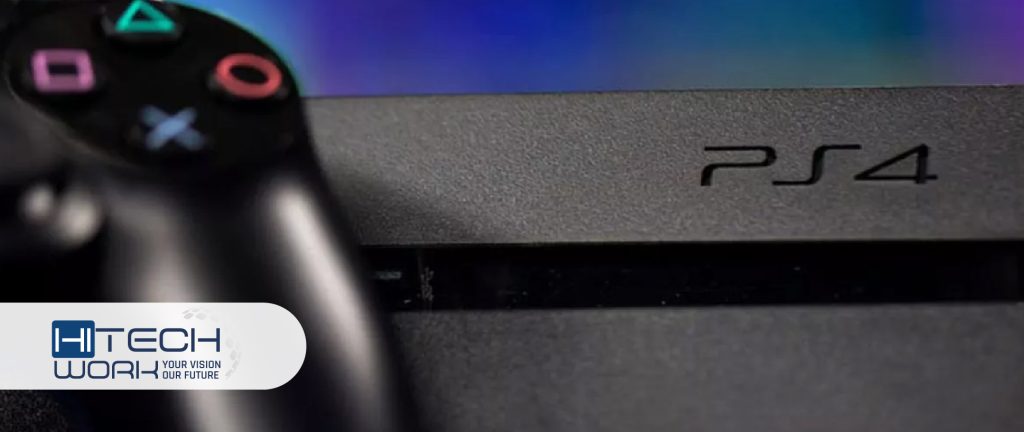 If you ask me this question, I'll give you the answer: this is the only worthwhile thing in consoles. The PS4 is definitely worth considering if you're looking for a great gaming experience.
If you combine all of its features,you'll get all in one combo,so who says no to this deal?ThePlaystation 4 is also relatively affordable, making it a great choice for gamers who want to enjoy the latest titles without breaking the bank. However, thePlaystation 4 is the best console in the world and a great choice for any serious gamer.
PS4 Specs
Processor: 8-core x86-64 AMD "Jaguar"
Graphics: 1.84 TFLOPS AMD Radeon™ based graphics engine
Memory: 8GB GDDR5 RAM
Storage: 500 GB/1TB Hard Drive
Networking: IEEE 802.11 b/g/n/ac Wi-Fi, 10/100/1000 Ethernet
Connectivity: HDMI, 3 USB 3.1 ports, Bluetooth 4.0, PS4 Camera port
Optical drive: Blu-ray/DVD
Price: $299 (500 GB) / $399 (1TB)
From its powerful processor to its extensive library of games and outstanding graphics, the PS4 is the best console in the world. It offers gamers a great experience both in terms of visuals and features. With its affordable price tag, it is no surprise that Playstation 4 has become so popular among gamers worldwide. If you're looking for a great gaming experience, then Playstation 4 is definitely worth considering.
Also: Apex Legends Cross Progression on PS4 in 2023
Pros & Cons of PS4
Pros
Powerful processor and graphics engine
Extensive library of games
4K support and HDR visuals
Affordable price tag
PSN Access for online gaming and streaming services
Cons
No backward compatibility with PS3 games
PSN can be slow at times
Hard drive storage is limited
PS4 is one of the best consoles on the market and a great choice for anyone looking for an immersive gaming experience. If you're looking to take your gaming to the next level, thenPlaystation 4 is worth considering. ThePlaystation 4 has something for everyone and will provide you with hours of fun.
How PS4 Works?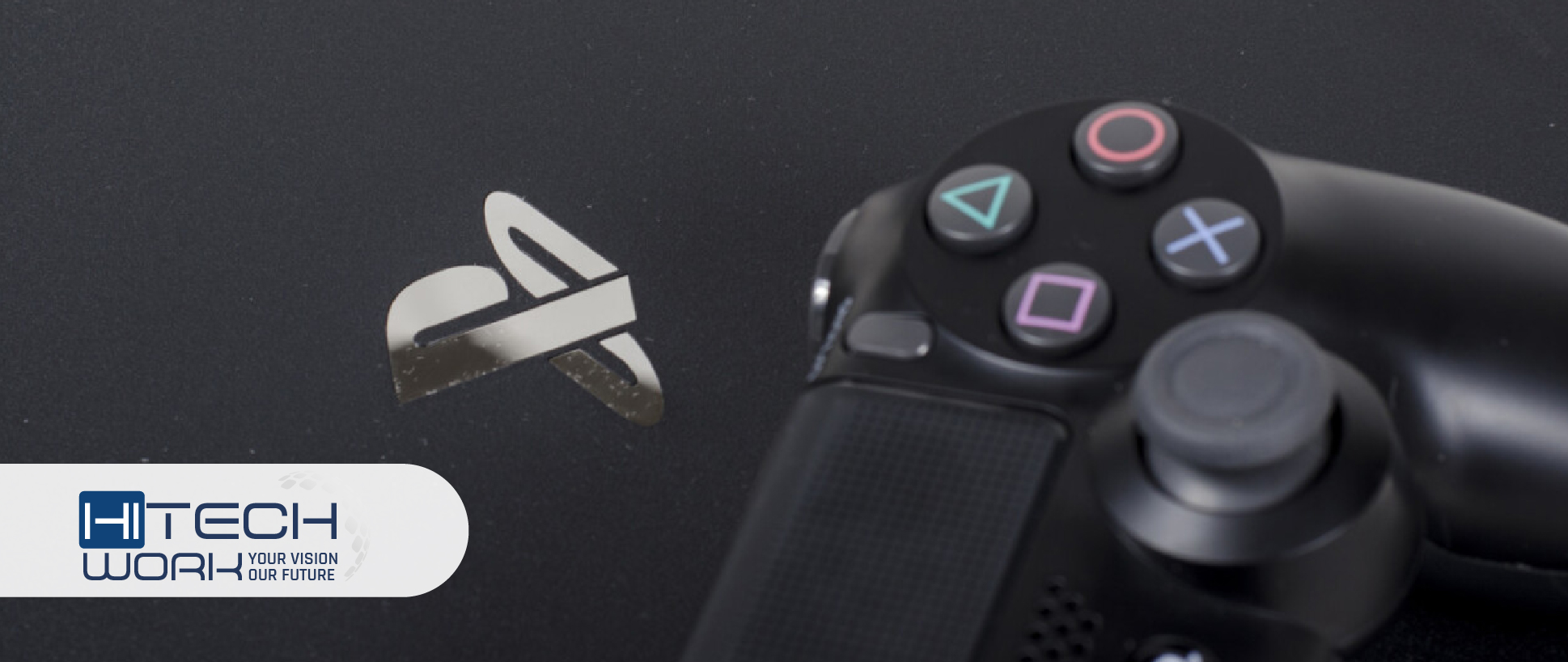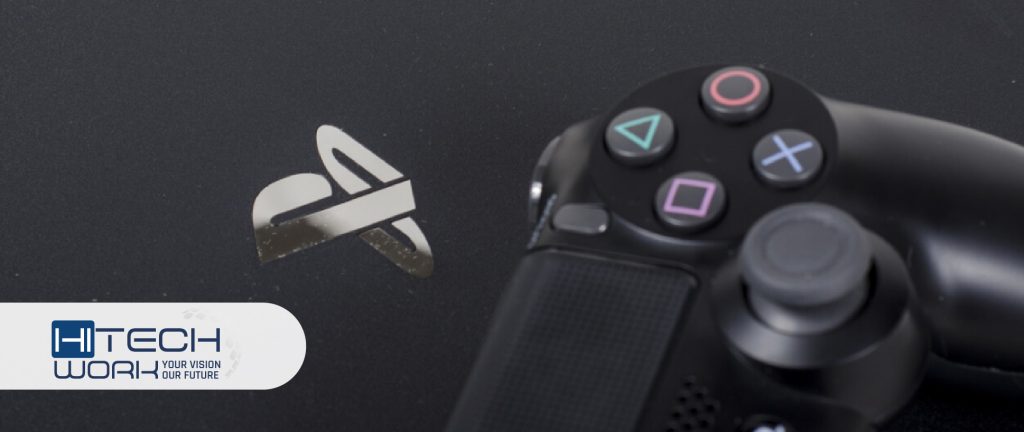 The Playstation 4 console is powered by an 8-core x86-64 AMD "Jaguar" processor and a 1.84 TFLOPS AMD Radeon™ based graphics engine. These powerful components allow the Playstation 4 to deliver stunning visuals, smooth performance, and great gaming experiences. The Playstation 4 also has 8GB of GDDR5 RAM, a 500 GB or 1TB Hard Drive, and Wi-Fi and Ethernet connectivity.
Where to Buy PS4 & What's its Price?
The PS4 can be purchased from various retailers, including Amazon, Best Buy, and GameStop. However, Playstation 4 is available in 500 GB and 1 TB models, with the 500 GB model priced at $299 and the 1TB model priced at $399.Playstation 4 bundles are also available, including additional accessories such as controllers or subscription services.
Also check out The Quick & Easy Way to Play PS3 Games on PS4
PS4 Accessories Overview
In addition to the Playstation 4 console, various accessories are available for it. These include a PS4 camera required for some PSVR games, PS Move motion controllers used in VR games, and Dual Shock 4 Controllers, which can be used to control Playstation 4 games. Additionally, you can purchase subscription services such as PlayStation Plus and PS Now, which offer access to additional content.
Can PS4 Play PS3 Games?
Unfortunately,Playstation 4 does not have backward compatibility with PS3 games. However, PS Now is a subscription service that allowsPlaystation 4 owners to stream select PS3 titles. Additionally, some PS3 games can be purchased from the PlayStation Store and downloaded directly to thePlaystation 4 console.
Why is My PS4 Getting Too Hot?
Periodically your Playstation 4 may get too hot, resulting in poor performance or even system crashes. This is usually caused by dust buildup on the PS4's cooling fan. To prevent this from happening, clean the PS4's chassis regularly with a compressed air duster and keep it in a well-ventilated area.
What is the Difference Between PS4 vs. PS5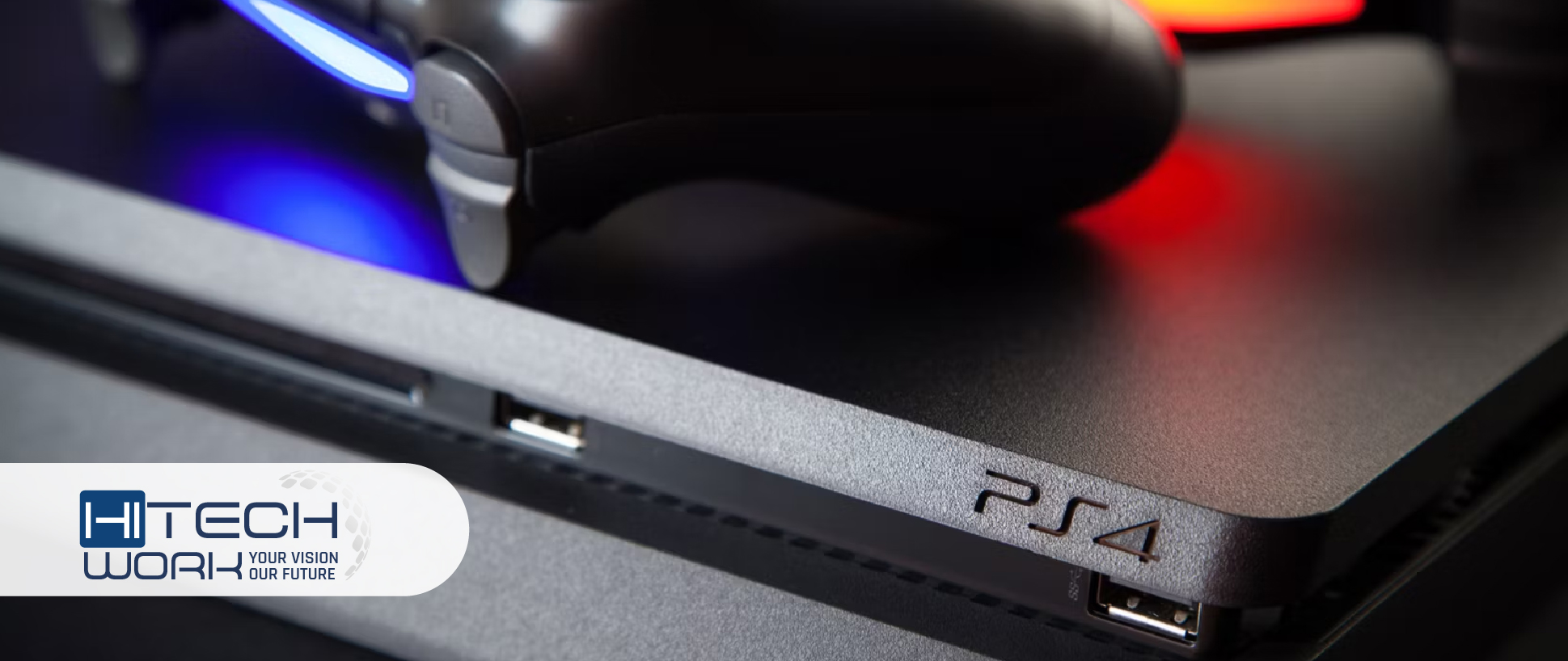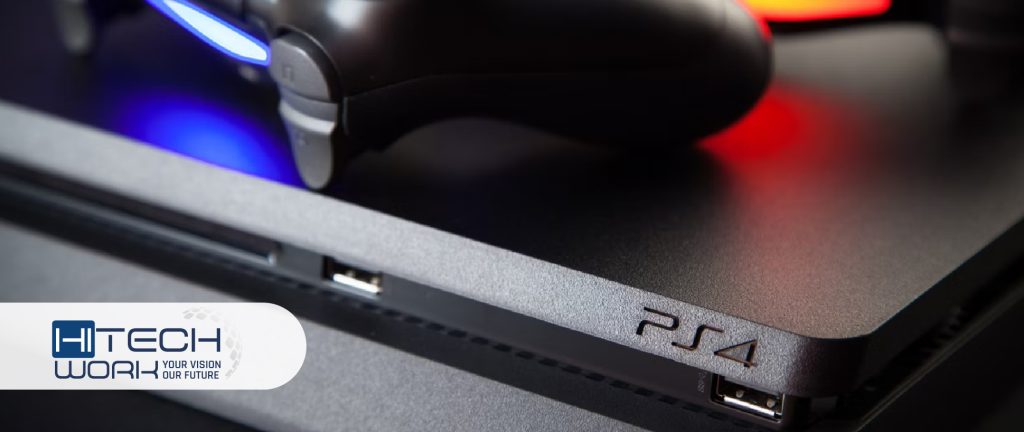 The PS4 and PS5 are powerful gaming consoles but have some key differences. The Playstation 4 is powered by an 8-core x86-64 AMD "Jaguar" processor and a 1.84 TFLOPS AMD Radeon™ based graphics engine, while the PS5 has a more powerful 8-core AMD Ryzen™ processor and a 10.28 TFLOPS AMD Radeon™ RDNA2 based graphics engine. Additionally, the PS5 has more RAM (16GB VS 8GB) and a faster SSD, which results in improved loading times for PS5 games. Lastly, the PS5 supports ray tracing technology and 3D audio, which are not supported by the Playstation 4.
How To Factory Reset PS4?
Factory resetting your PS4 will restore the console to its original settings and delete all your data. To factory reset yourPlaystation 4, go to Settings > Initialization > Restore Default Settings. Select "Full" and then choose "Yes" when prompted. Your Playstation 4 will then begin restoring itself to its original settings. This can take up to an hour and will require you to reconnect any peripherals you had connected to thePlaystation 4.
Conclusion
ThePlaystation 4 is an excellent gaming console that offers a great gaming experience. It has powerful hardware, a wide selection of games, support for PSVR, PS Move controllers, and subscription services such as PS Now. There are also various accessories available to enhance your experience.
The PS4 may not have backward compatibility with PS3 games, but you can still stream PS3 games on PS Now. Finally, if your Playstation 4 is getting too hot, clean it regularly and keep it in a well-ventilated area.