Bing also refers to add XML sitemap file in the WordPress robots.txt file.
Here is the syntax of sitemap file that you can use to place sitemap in the robots.txt file.
Sitemap: http://www.example.com/sitemap.xml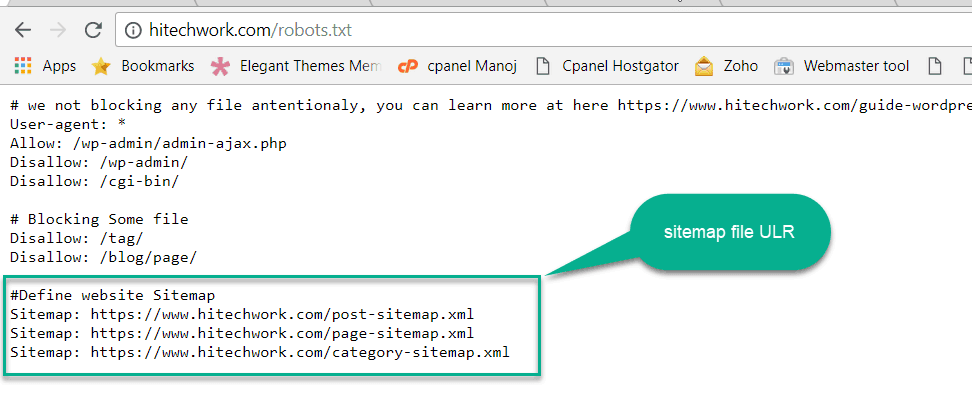 place sitemap in robots.txt fileSo, this is the method to submit XML sitemap to Bing Webmaster tool.
Submit XML Sitemap To Yandex Webmaster Tool
To submit XML sitemap to Yandex webmaster tool. First, you have to verify site with Yandex webmaster tool and after that login your Yandex Webmaster Tool account