Speculating to know the technique of using Tiktok coins? As it is one of the most popular platforms for short videos that permits you to purchase virtual currency in the form of coins. So, you have come to the right place, where you will learn the methods of using coins along with the steps of purchasing.
Thus, you can easily buy the coins by providing bank card information or a PayPal account. So that you can send gifts and coins to your favorite creator. Moreover, you can support yourself financially by giving a tip virtually to your desired creator.
Hence, it seems a great way to show appreciation to the streamer on TikTok by using the currency in multiple ways. Therefore, let's move to the next section to go through the article in detail about the Coins.
Do you Really don't Know What TikTok Coins are?
Basically, coins are an app currency paid with real money from which you can purchase presents and diamonds for your desired creators to give as a positive reception for their work or to say thank you.
However, coins fluctuate in value and also depend on exchange rates. So, make sure to check the real value in terms of dollars time by time. Hence, we have also seen this feature on the Twitch platform, where you can give a tip or present.
Moreover, sometimes broadcasters make changes to make you feel good about yourself for a minute. If you like something, you can tip a certain amount to show admiration. It means TikTok permits you to monetize by having fun up to a certain level.
Suggested: You can also read the method to add multiple sounds in TikTok videos.
How to Purchase Coins by Spending a Minute?
Buying coins is quite simple; that's why you can purchase a gift easily for your preferred creator. So, follow the below instructions for buying coins:
Firstly, open the app and access your TikTok account.
Secondly, tap on the three horizontal lines on the top right side.
Thirdly, click on Settings and privacy from the pop-up box.
Now, tap on the Recharge.
Choose an option for the number of coins you wish to buy.
Finally, on the next page, confirm your purchase.
The present value of dollars will display beside the chosen number of coins. It happens due to exchange fluctuations, but not much.
Then,  select the amount you want to purchase after navigating to the confirmation page. At this point, verify the purchase amount like you usually do with the card, Touch ID, Samsung Pay, or else.
When the process of purchasing coins is finished, they will be added to your TikTok Wallet. Now, you can use your coins wherever you wish to.
The Method to Use for Buying Coins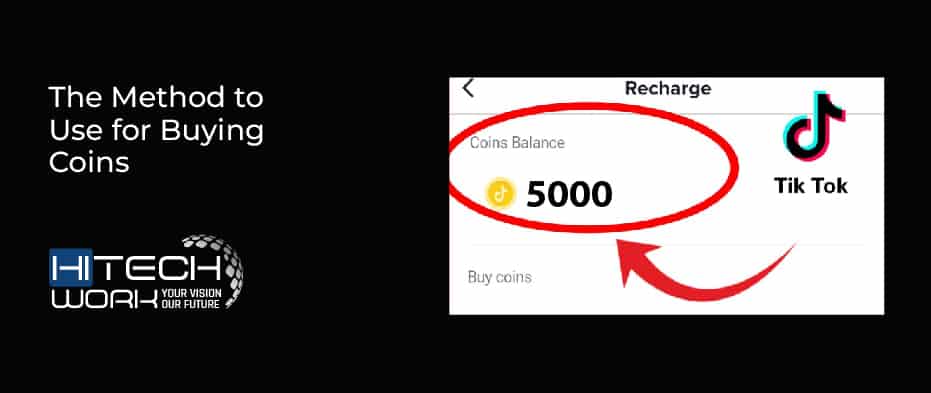 Well, the TikTok T & Cs are pretty straightforward and concise. As described in the above section, your purchased coins will be stored in your Wallet, but you can use them only within the app.
Hence, these coins come with the limitations like most virtual items and are also non-refundable. Thus, you can use these coins in three ways according to your ease, so move to the next section for that purpose:
1. Send Gifts on TikTok Live Streaming
You can easily buy presents for creators at the lowest price with your coins. But TikTok gifts are represented through different emoticons and fluctuation in price. If the creator has enough presents, they may exchange coins for money. Thus, it seems that sending gifts is like a virtual tip.
Hence, the place where you can send your gifts to a creator is on their live streaming on TikTok.Where it permits the creator to view the identity of the gift sender and normally thank him in real-time.
Though a notification will appear on the screen when you send the gift, and everyone can see it, including the creator. Thus, sending presents on TikTok live streaming to creators is an excellent way to gain exposure.
Follow the steps to send a gift to a creator during TikTok live:
Join the TikTok live to whom you want to send the creator's gift.
In the bottom right corner, click on the gift box.
Choose the gift you want to send, but it depends on your coins and how you want to spend them.
At last, click on Send.
Note: After sending a gift, you will see the icon paralleling your gift notification appears on the screen along with the comment section, which shows that you have sent it to the creator.
2. Send Tiktok Coins as a Gift in a Creator's Comment Section
There is one more method that you can apply; that is sending a gift in their comment section to your favorite creator. Because some creators don't use the TikTok live feature, so the comment section will be the best place to show your support to them.
So, apply the given steps to learn the method of sending a gift via comment box to the creator:
Initially, search the creator's TikTok video to whom you want to send a gift.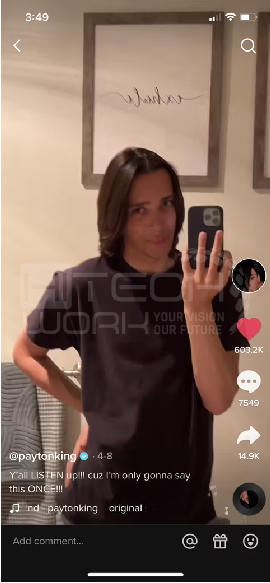 2. Then, open the comment section of the video.
3. In the bottom right corner, click on the gift box.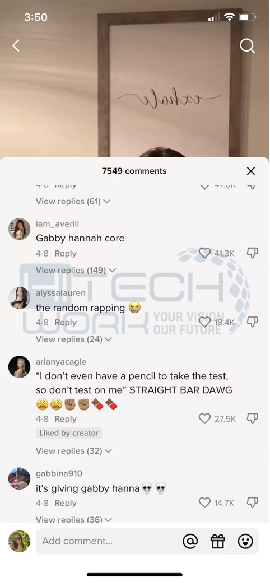 4. Select the gift which you would like to send, depending on how many coins you can spend.
5. In the end, click on the Send tab in the bottom right corner.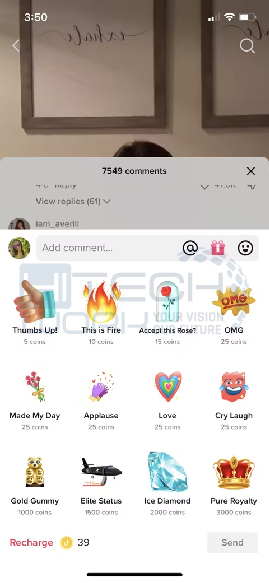 3. Used Coins for Promotion
An additional way to spend virtual currency is that you can promote TikTok videos. Because the promoting feature permits you to boost a TikTok video for a set number of days. Thus, it charges more money depending on how much time you want your promotion to run and how many views you want to get.
Thus, here are step-by-step instructions for purchasing a TikTok promotion, so go through them:
In the beginning, discover the TikTok video which you like to promote. But remember that due to copyright limitations, TikTok videos with certain sounds will not be eligible for the promotion. So, it is better to utilize copy-right free audio or create your original audio to use Promote
Now, click on the three dots on the screen.
The next step is to click on the Fire
Now, pick the target for your promotion; for that purpose, TikTok offers you three options:
More Engagement
More Website Visits
More followers
TikTok also allows you to choose your target audience or customize it yourself. Customizations feature contains age, gender, and interests.
Moreover, set the budget and period of your promotion.
If you have insufficient coins to buy the promotion, so you have to recharge them, and afterward, you can purchase the promotion.
Wrapping Up on TikTok Coins
It is the best way to show your concern to the favorite streamer of TikTok by presenting gifts. Additionally, you can use those coins differently in the form of virtual tips to support financially.
Hopefully, you will feel good by showing your apprehension to streamers through the above methods and also share your views about the blog by commenting.