YouTube is Google-owned world's largest video platform and it requires no introduction. With more than 4 billion videos being viewed daily. Gradually YouTube is moving forward towards improved YouTube for better user experience and further adding more interesting features to YouTube. With the upgrade in the YouTube features it has become eye candy for both content creators and daily viewers.
YouTube is not just serving as a video platform, but also encourages education (make it available for everyone) and earning. Now, without further due, let us now discuss the YouTube features and see how YouTube is developing with time.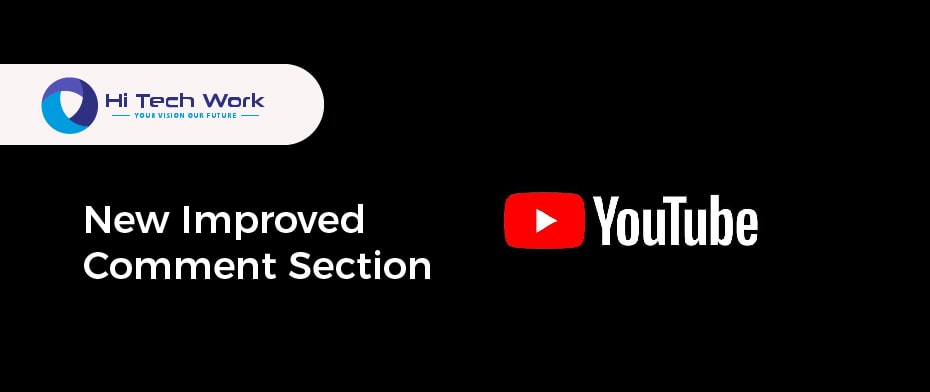 New Improved Comment Section
YouTube comments are the finest YouTube tricks to communicate with others on YouTube. The improved comments section lets you post and view only approved and non-spam (Junk) comments. The new YouTube feature is to ensure a cleaner layout for a better experience of watching.
Watch YouTube TV In 4K
4K is the highest video quality available today. On YouTube, however, it's available only in the United States. YouTube TV subscribers have grown to more than 3 billion worldwide. The YouTube TV has unlimited DVR storage and streams 85+ channels.
Improved Recommendation System
The recommendation of YouTube is improving at a tremendous rate. I, personally feel that what I am planning to listen to is the same thing is appearing in my recommendations. That sounds really funny, but I have experienced it a couple of times now. The new recommendation system is a top-rated YouTube feature in 2023.
Don't Forget The Subscriber Notifications
Loyal followers are the assets of content creators on YouTube. The bell icon next to the Subscribe button allows the subscribers to receive notifications whenever a new video is uploaded on the channel they have subscribed to. This YouTube feature helps both the content creators and the viewers of the channel. You can choose to run a YouTube video promotion to increase viewers for your channel.
Subscription Feed Access
This shows the information about the viewers who are making efforts to watch your content. This shows the entire metrics of user engagement which further elaborates the popularity of the content. This helps the creators to bring about new and interesting ideas to execute to gain more viewers ship.
YouTube Cards
A card formerly known as "Annotations" is a feature that makes the YouTube screen interactive.  This YouTube feature is used to add links to other videos, and websites, and even create polls. This is an interesting feature that can help you gather the feedback of the viewers and further improve the content as per demand.
Custom Thumbnails and Monetization
YouTube recently added two of the new YouTube features to edit the customer video thumbnail and turn off the video monetization. By updating the YouTube picture (thumbnail) of the video you can always give a new and fresh look to your videos. And, by turning On/Off video monetization you decide which video is allowed to generate revenue for you.
Final Verdict
YouTube features have made YouTube so advanced that it makes you feel that you are having a YouTube desktop view. The features we discussed in this article are enough to tell you the complete features of YouTube. Therefore, I leave the rest to you guys to go and find out more features of YouTube.