One of the most favorite WhatsApp disappearing feature that seems like a Snapchat streak feature is about to stop. In future updates, it will work automatically, but after choosing time-saving memory. Moreover, some of the most important messages will be deleted during this drill.
But no need to worry; WhatsApp has come up with a new feature that will prevent messages from auto-deletion setup when the disappearing messages feature is turned on. If you want to use it, you must have the Latest iOS & Android version that will work to stop WhatsApp messages from being deleted.
Furthermore, WhatsApp beta twitted that: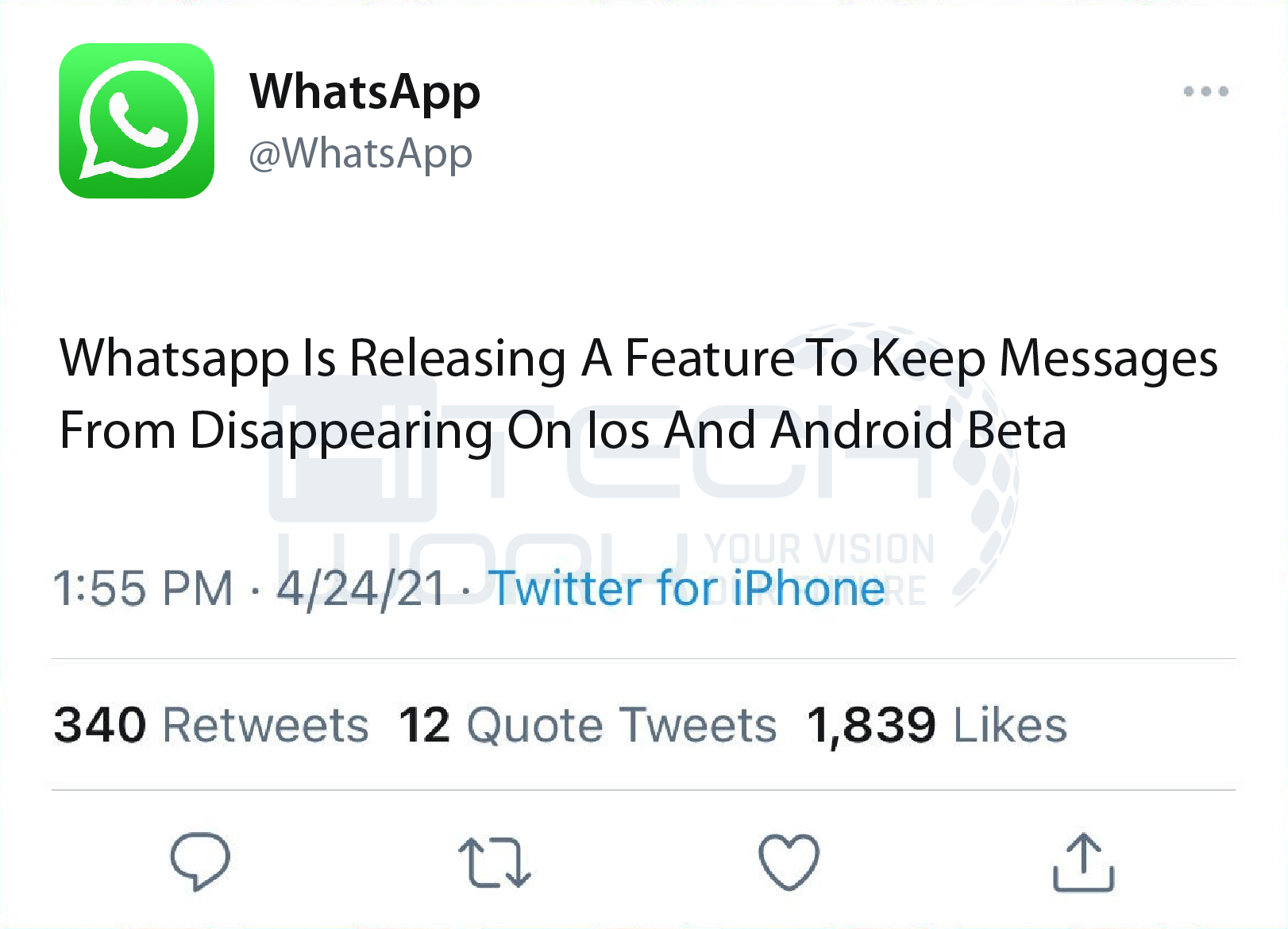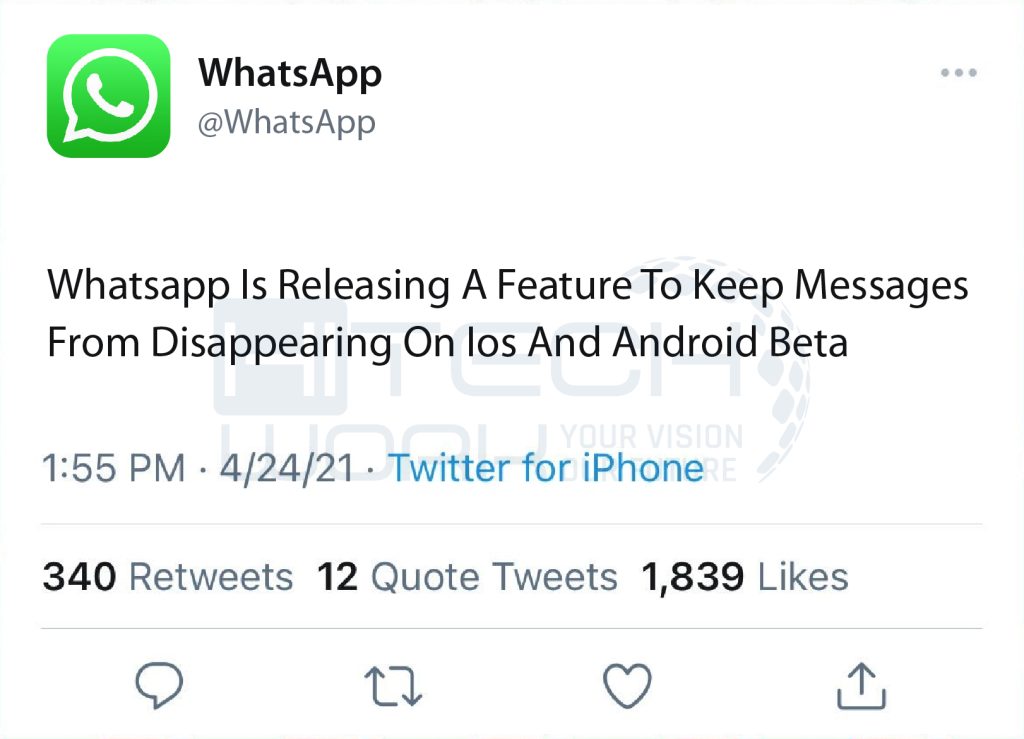 WhatsApp beta also twitted 3 rules to keep the messages up from deletion.
Everyone has the option of keeping messages, so they do not disappear.
Everybody can see unkept messages, and they will no longer disappear.
Group admins can restrict who can use this feature within the group settings.
Recommended: WhatsApp Updated Pic-in-Pic Mode Feature for iOS
WhatsApp is continuously updating over time, revealing that WhatsApp is introducing the ability to keep messages from disappearing from beta testers that install the latest beta version of WhatsApp or the TestFlight App. Now it's possible to prevent the expiration of certain disappearing messages on WhatsApp.
These messages will appear in the Kept messages section with the bookmark icon and chat bubble. It has been reported that some users have not been able to see this feature in the beta version as well, but that's okay since people will soon have access to it.