Businesses, project managers, and freelancers use powerful project management tools to organize their projects and tasks. Airtable and ClickUp are two popular project management platforms available in the market that offer comprehensive solutions for managing tasks, data, and workflows efficiently and streamlining. 
Choosing the right tool that suits your business requirements can be time-consuming and daunting as there are many factors to consider, including pricing, features, user-friendliness, and customer support.
This article will compare the Airtable pricing structure vs. the ClickUp Pricing models to help you identify the best option for your business. 
= About Airtable Project Management Software
Airtable project management software is a powerful tool designed to help teams and individuals organize their projects, tasks, and workflows. It allows users to create custom databases and spreadsheets that can be used to store data and collaborate on projects in real time.
Airtable also offers automated reminders, task tracking, and integration with other popular tools like Google Drive, Slack, and Trello. With its intuitive user interface and wide range of features, Airtable is an ideal choice for an easy-to-use yet comprehensive project management solution. 
Airtable Software Features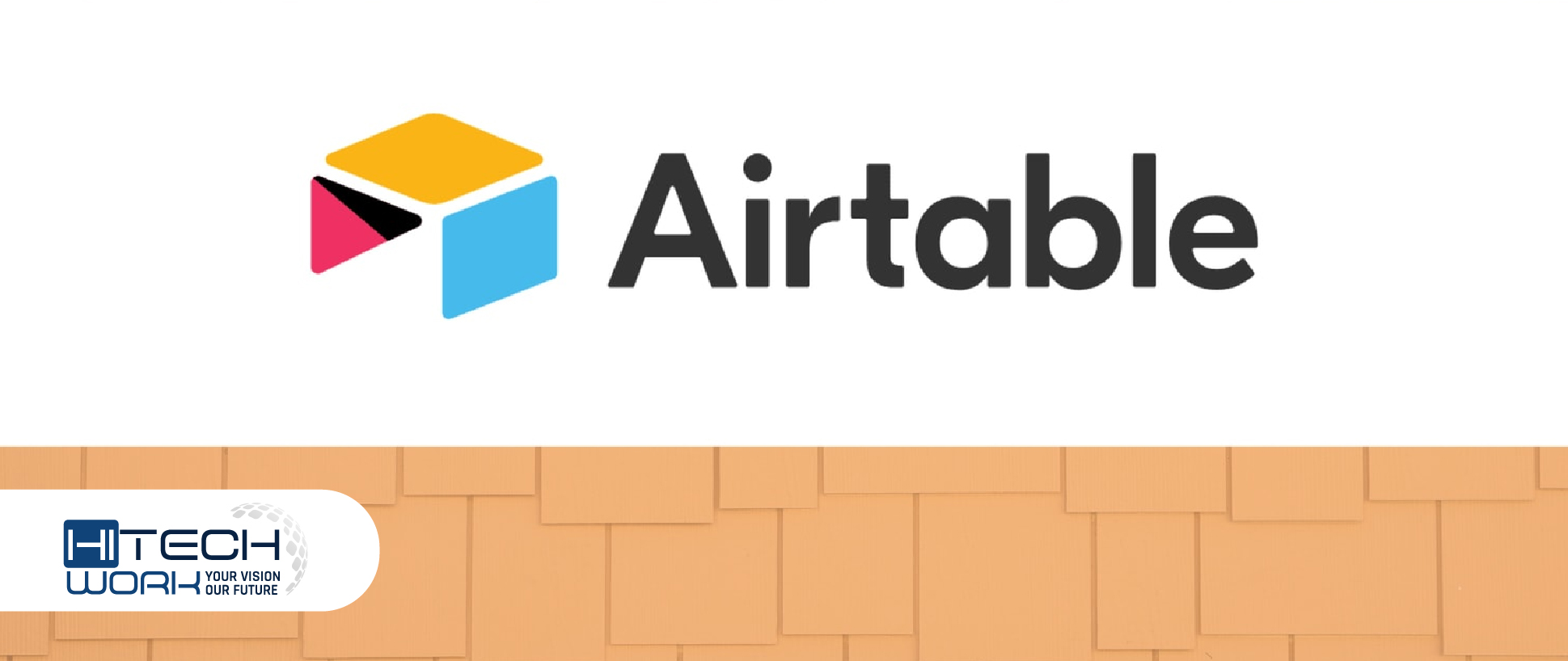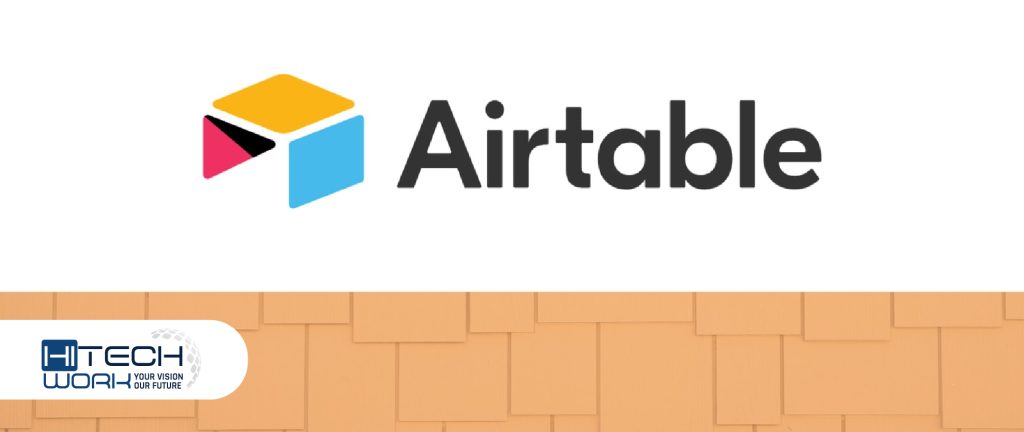 Read More: Link Tracking Tools: Explore Insights of your Marketing Campaign
1. Highly Customizable Organization
One of the best features of Airtable is its highly customizable interface that enables users to tailor their workflow to their specific needs. The software allows you to build custom databases with your fields and data types, which offer automation and integrations with other necessary tools for expanded functionality and improved workflows.
Airtable also allows you to add attachments and media, group records using different criteria, set up views, customize coloring, and choose from various templates if you need to get started quickly.
2. Enhanced Collaboration
Collaborating with team members can be challenging, especially when working remotely. With Airtable, however, collaboration is a breeze. The software has a centralized space that allows team members to collaborate on projects in real-time, leave comments, and tag or mention other team members for quick responses.
The collaborative workspace allows for effective communication and ensures everyone is on the same page with the information required for successful project and team management.
3. Advanced Analytics and Reporting 
Do you need to analyze your data and generate reports based on certain criteria? Airtable has got you covered. The software makes it easy to keep track of specific data points, apply filters, and create custom views for reporting purposes.
Airtable offers real-time insights to ensure you get the right information at the right time to make informed decisions. You can also integrate other analytical tools with your Airtable database for more robust insights.
Airtable Pricing 
Airtable offers three pricing models – Free, Plus, and Pro. The free Airtable pricing plan is great for individuals and small teams who need to organize data and manage simple projects. The Plus plan starts at $10 per user per month, offering additional features like custom-branded forms, advanced blocks, priority support, and 1,200 records per base.
The Pro plan starts at $20 per user per month and offers unlimited records, priority support, custom-branded forms, and advanced blocks, making it an ideal choice for large organizations with complex project management needs.
The Airtable demo features make exploring and learning the software easy for free. The demo includes templates for various industries, such as sales, project management, and event planning.
Pros
Intuitive and User-Friendly Interface– One of the most significant benefits of Airtable is its intuitive interface that allows users to easily create custom databases, tables, and views.
Customizable Templates and Views– Airtable offers customizable templates that can be used for different industries, such as event planning, project management, and content creation.
Collaborative Features and Integrations– Airtable allows multiple users to collaborate on real-time projects. Integrations with third-party applications such as G Suite, Zapier, and Slack make sharing data easy across different platforms.
Cons
Pricing Plans– While Airtable offers a free version with limited functionality, its paid plans are expensive, depending on the amount of storage you need and the number of users.
Limited Spreadsheet Functionality– Although Airtable combines the capabilities of a database and spreadsheet, it falls short regarding spreadsheet functionality.
Limited Data Visibility– Airtable has limited options for visualizing data, and presenting complex data in a simple format cannot be easy.
Airtable Reviews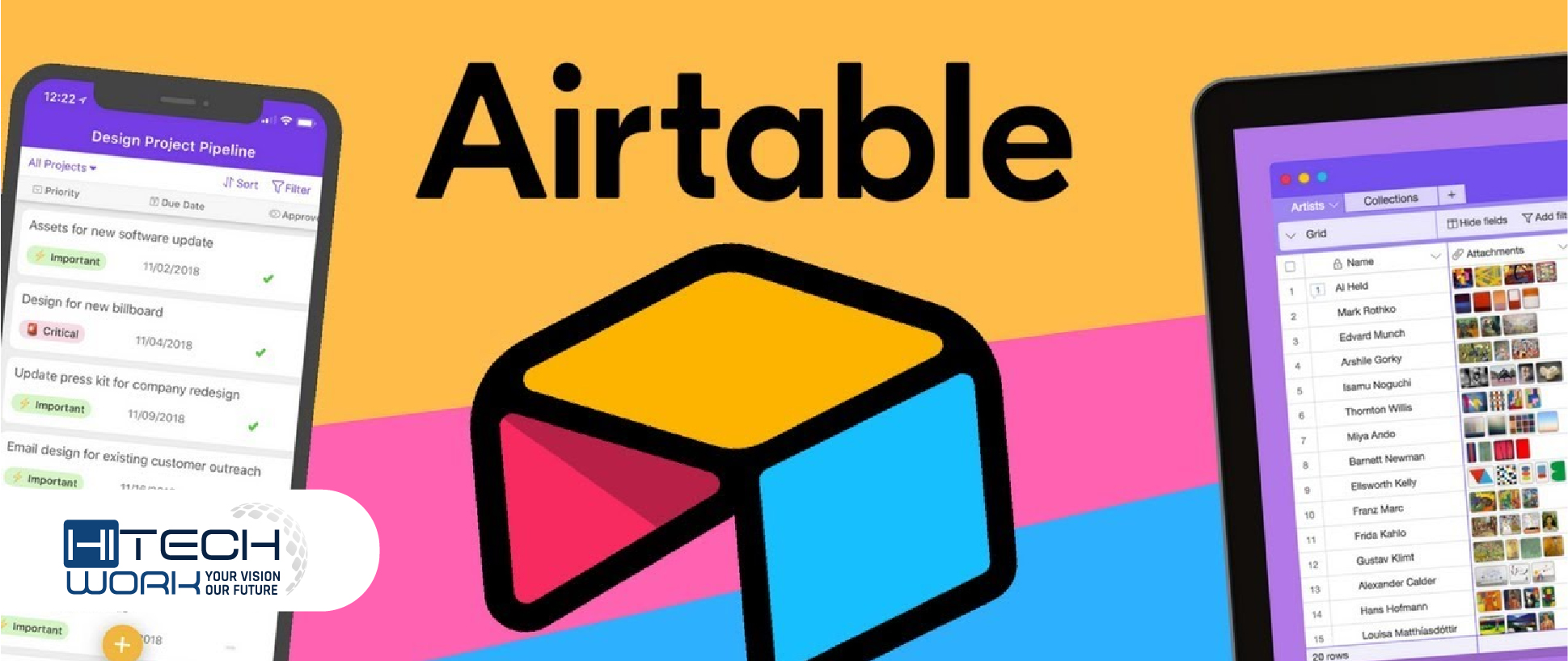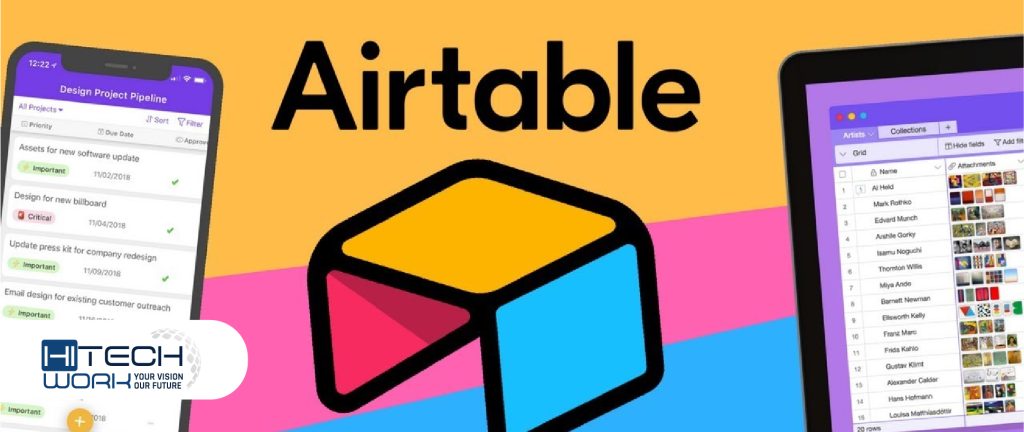 Airtable has an overall rating of 4.7 out of 5 on Capterra, making it one of the most popular database software solutions on the market. Most users admire the software's ease of use and customizability. Many users have given positive feedback on Airtable's ability to create flexible relational databases while being affordable.
One user review stats, "Airtable is a powerful base for storing data, and the fact that it's affordable and easy to use is just a bonus!" Several customers, however, have complained about restrictions in Airtable's analytics and reporting features.
= About ClickUp Project Management Software 
ClickUp project management software is a comprehensive platform designed to help teams stay organized and productive. It provides users with various features such as task tracking, automated reminders, customizable views, and integration with other popular tools like Trello or Asana.
ClickUp also offers advanced analytics capabilities that allow users to gain insights into their projects' progress. With its intuitive user interface and wide range of features, ClickUp is an ideal choice for an all-in-one project management solution.
Read More: What features of the Resource Planning tool are the best?
ClickUp Software Features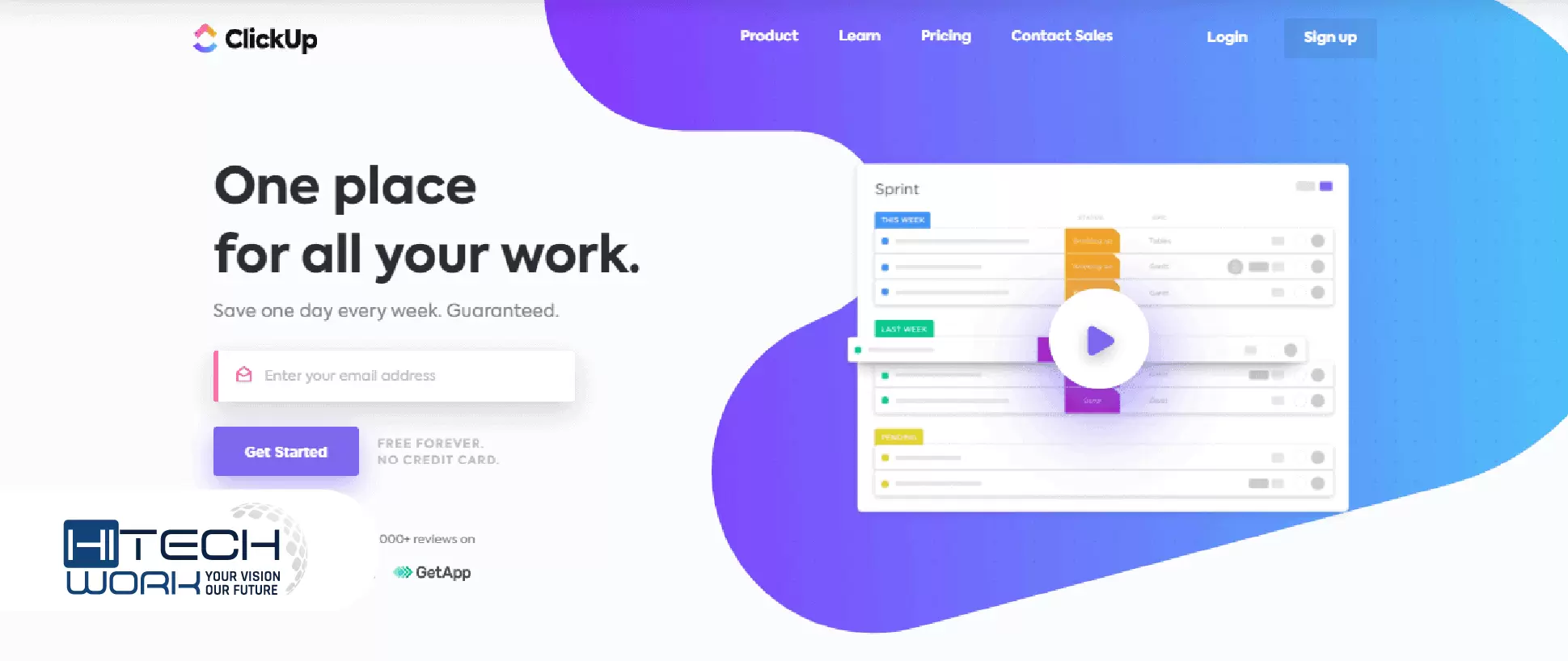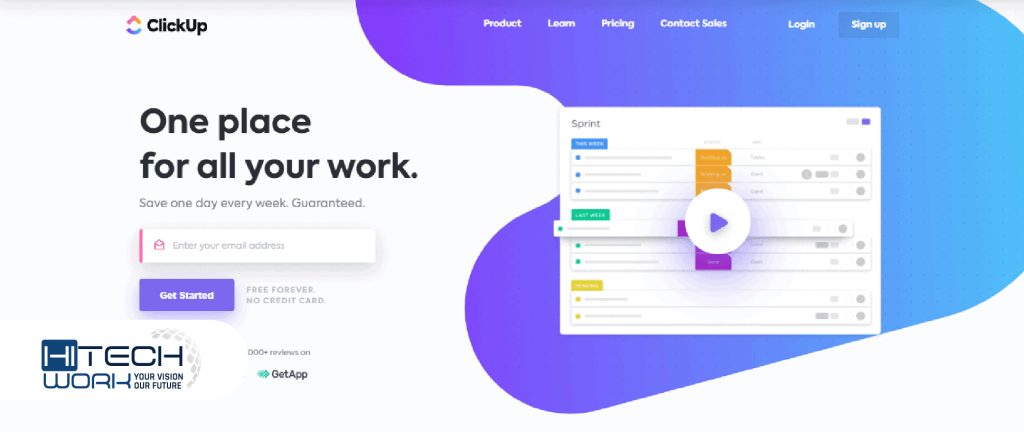 1. Customizable Workspace 
ClickUp offers a customizable workspace that can be tailored to meet your specific needs. The software allows you to add and remove widgets, create custom fields, set up task statuses and priorities, and much more. It ensures you have complete control over your project management and can set up your workspace to match your team's unique workflow.
Also, ClickUp's design is user-friendly and intuitive, helping you stay organized and reduce clutter on your dashboard.
2. Time Tracking and Billing 
Time tracking is essential for project management, and ClickUp knows it. The software lets you track time spent on tasks and generate invoices based on the tracked hours, making client billing a breeze. This feature is especially useful for freelancers or businesses that bill clients based on time spent on projects.
Additionally, ClickUp offers automatic time tracking, which records your time on tasks in real-time, ensuring accurate invoicing every time.
3. Collaboration Tools 
One of the core features of ClickUp is collaboration. This software has various tools designed to help teams work together seamlessly. It offers real-time discussions, file sharing, task assignments, and more.
Also, you can mention team members in comments and leave notes on tasks to keep everyone informed. The collaboration features of ClickUp ensure that everyone is on the same page and communication is streamlined.
ClickUp Pricing 
ClickUp offers four pricing models – free, unlimited, business, and enterprise. The free clickup pricing plan includes basic project management features and unlimited tasks but lacks advanced team collaborations, integrations, and features.
The unlimited plan starts at $5 per user per month and offers all the basic features plus integrations, templates, custom fields, and reporting. The business plan starts at $9 per user per month and offers advanced features such as custom branding, goals, workload management, and automation. The enterprise plan is custom-priced based on the company's specific needs and offers VIP support, a dedicated account manager, and advanced security features.
Before investing in any project management software, it's important to take a demo to see how it works in real-time. The vendor offers a free ClickUp demo for interested users, allowing them to test the software for a limited period.
Pros
Centralized Collaboration– One of the biggest advantages of ClickUp software is its centralized collaboration platform for teams. This software enables teams to communicate, share files, and work together in real-time.
Customizable Interface– Another great benefit of ClickUp software is that it offers a customizable interface. This software allows businesses to customize the view of their workspace, which can aid in better team management and quicker task completion.
Cost-effective– ClickUp is an affordable option for businesses. It provides all the essential features at an affordable price, making it an attractive option for businesses looking for budget-friendly yet effective software.
Cons
Steep Learning Curve– One of the significant drawbacks of ClickUp is its steep learning curve. The software has many features, and businesses may need time to get accustomed to them.
Limited Integrations– ClickUp software has limited third-party integrations. It could disadvantage businesses that rely on various tools for different projects.
Inconsistent Functionality– Some businesses have reported inconsistent ClickUp functionality. Certain features may malfunction at times, leading to workflow disruption.
ClickUp Reviews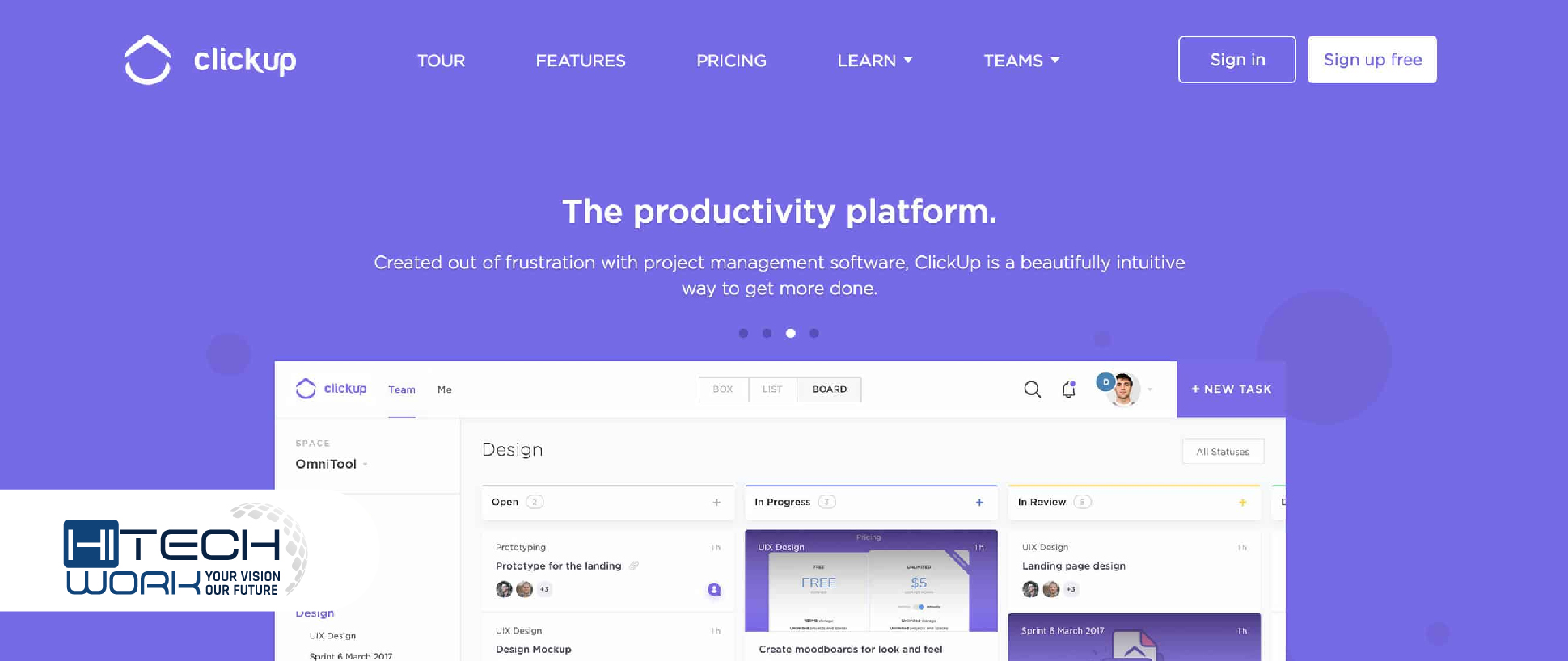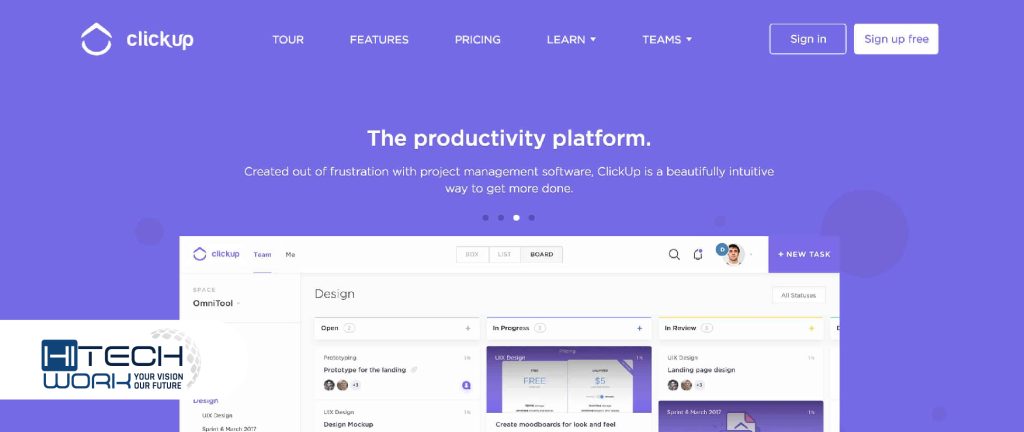 Gathering insight from users who have used the software can provide valuable information when deciding whether to invest. Trustpilot and Capterra feature many ClickUp user reviews, with most users praising its user-friendly interface and team collaboration tools.
Many users tout the software as an all-in-one solution for project management, allowing for seamless integration and improvement of team communication and productivity. However, some review comments warn of a slight learning curve when navigating the software for new users.
Conclusion About Airtable Pricing Vs. ClickUp Pricing
In conclusion, choosing the right project management tool requires careful consideration of various factors, including pricing, features, user-friendliness, and customer support. Airtable and ClickUp are efficient and reliable project management tools with unique features and functionalities. 
Regarding Airtable pricing structure and ClickUp pricing model, both solutions offer different pricing models catering to diverse business needs. While the free version of both platforms offers basic features, Airtable's Plus and Pro pricing plans offer comparatively better value for money with advanced features at a lower price point than ClickUp's business and enterprise plans.
Airtable may be the better value for small businesses and teams with simple project management requirements, while the business and enterprise plans by ClickUp offer more advanced features and solutions for larger organizations. Ultimately, deciding which works best for your business needs is up to you.