Apple CarPlay appears to be the most straightforward technique for connecting your iPhone 13 to your car while driving. The iPhone app helps you route and bring the road view ahead with your carplay system software. If you get into any difficulties, though, put an end to your carplay. It's not a big deal if your Apple CarPlay is not working correctly.
As you are all aware, the Carplay solution uses your iPhone to make calls, send messages, and enjoy the musical ambiance while driving. Enjoying your surroundings appears refreshing until you encounter difficulties inadequately operating your Apple Carplay. Glitches in your iPhone update, integration between different apps, incompatibility, or inability to detect your iPhone device could be some of the problems you usually face. Despite setting your issues, you can follow some steps to correct the issue of disconnection, inaudible sound, or malfunctioning apps. You must have upgraded the software that was giving you problems.
Precaution Before Fixing Apple Carplay Issue
Before proceeding into the solutions section, look at the following introductory tips to see if they'll help you with your Carplay. Try to turn on your iPhone and Carplay infotainment system.
First, make sure your Carplay is compatible with the vehicle in your location. It takes an effort to connect your device if Carplay is unavailable in your region or to access any feature in our system. If it's incompatible with your car, then contact your car manufacturer. Buying the stereo from other brands like Alpine can even help resolve your issue.
The iPhone 5 or the latest iOS supports the Carplay software, so make sure it integrates with your Carplay.
Reconnect your Bluetooth connectivity with any Bluetooth device to ensure it does not affect your Carplay system connectivity.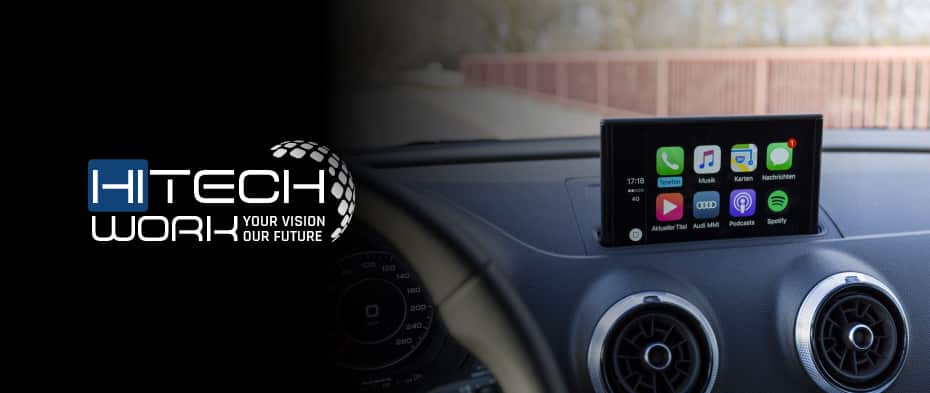 How to fix the issue of Apple CarPlay not working?
How can you deal with your software if your Carplay does not open properly or you cannot hear anything if connected? Let's do it to resolve your problem of not playing and get your Carplay going again with the steps in the subsequent sections for your use.
You can find different reasons for your Apple Carplay not working correctly or that your system update suddenly stops working.
Issues in iOS system update
Glitches in Bluetooth connectivity
Malfunction in proper device integration
Trouble in detecting your iPhone
Malfunction in USB cables
People sometimes unaware of setting up Apple Carplay software properly makes a mistake. To get started, a list on how to resolve the issues on your Apple Carplay not working accurately can help most of the time. To properly set up Carplay, let's initiate the following steps.
Set up your Carplay system with your iPhone
Start your car, then make sure to connect your virtual assistant, Siri. That leads to connecting your iPhone to the car system. You can find two options to connect your iPhone to your car.
Get your Carplay connected using a USB cable if your car system supports USB connectivity.
If you want to connect using Bluetooth, turn on the Bluetooth by pressing&holding the voice command on your steering wheel. To get it, go to iPhone Settings > General >Then tab on your car once it appears in the available vehicles ready to connect to your Carplay.
Troubleshoot your Apple Carplay Screen Time issue
Enabling the Carplay software on your iPhone is your first task to activate your connection. Multiple settings on your system may interfere with Carplay connectivity. Just follow the steps, like navigating to Settings>General>Carplay. Next, try to reconnect to the Apple Carplay app with your car to get to it working.
You can re-enable your Carplay screen time even on your iPhone 14. Get to the Settings > Screen time > Content & Privacy Restrictions > Allowed Apps tab.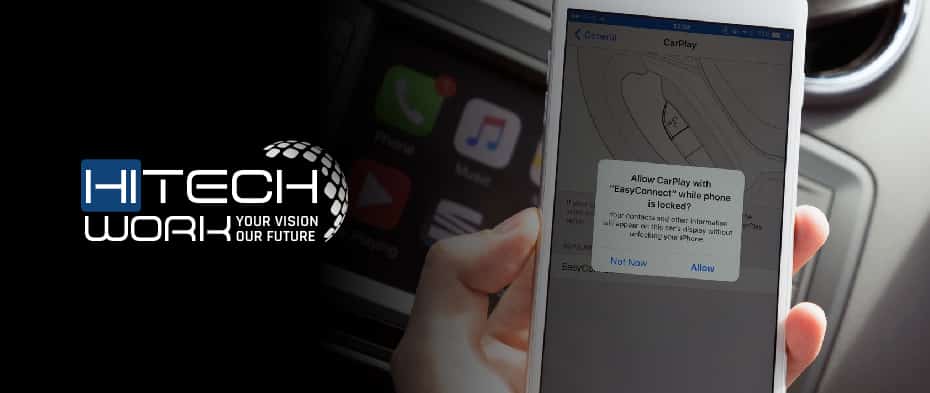 Allow Carplay in Lock screen for your iPhone
Another concern using Apple Carplay is that it does not work when the lock screen appears. To resolve it, you can check if it's enabled on the locked screen. If not, you will have trouble activating it once your iPhone screen has turned off. You can navigate through Settings > General > Carplay > Allow Carplay while locked.
Enable Siri in the Locked Screen
Make sure you have Siri enabled on your iPhone. Your Carplay requires enabling Siri to work smoothly. If you have not enabled it for your carplay system, then you can follow the instructions at Settings > Siri. Search for options like "Listen to Hey Siri," then press the side button for Siri afterward. When locked, allow Siri access. You can find it as a last resort once you have disabled it on your iPhone. That could be the source of your Apple Carplay not working problem.
Check your USB cable
As for your vehicle's supporting the USB cable, you must ensure it works appropriately for your devices. Check for any broken or damaged parts of the wire. If your wire is faulty, you can replace it with a new genuine cable, as ruptured wires can sometimes prevent proper Carplay connectivity.
Repair the Bluetooth Connectivity problem
Another significant cause of your Carplay not working is inefficient wireless connectivity. For that reason, you must ensure the Bluetooth connectivity is adequately set up. If it is turned off, then try to switch it on by removing other Bluetooth devices' connections from the list.
Reconnect your Apple Carplay system to your iPhone
You can turn off the Carplay connection to enable it again so that your car will forget the former setting and set it up once again with the Carplay software. Go to Settings > Carplay > Forget This Car to do it quickly. Once you have done that, restart your car and iPhone to reconnect your device with your Apple Carplay software.
Restart your Phone to fix the connectivity issue
You should resolve your issues when you restart your iPhone and your vehicle. Sometimes it works in eliminating different issues that hinder good connection. To restart your iPhone X or later, just press and hold the side and volume buttons together. To restart earlier models, press and hold the Sleep/Wake button. If you still encounter connectivity issues with your Apple Carplay, the last resort is to contact the Apple Technical Support Centre. It can ensure helpful assistance in resolving your issue.
In wrapping up our discussion on Apple Carplay, it is one of the handiest tools Apple has launched for its users' convenience. However, you can sometimes even get some connectivity issues that disturb the seamless experience. Every issue comes with a way to resolve it. It is an attempt to highlight all those aspects of your Apple Carplay, not working issues. If you find any other way to resolve this issue, you can share it in our comment section.