Do you want to buy a 144hz monitor? Gamers are continually trying to increase their gaming experience through more powerful hardware and better peripherals. However, producing silky-smooth gameplay isn't just about the quality of your system anymore. Having one of the best gaming monitors is also essential to attain a smooth, immersive experience.
One of the most critical specs in a great monitor for gaming is the refresh rate. A higher refresh rate will result in your gameplay's motion is both smoother and more precise – mainly when used in conjunction with FreeSync or G-Sync technology.
But what exactly is a reasonable refresh rate for gaming? Many will say bigger is better, but for me, the sweet spot for gaming is a 144hz refresh rate. The market is currently a sea of 144Hz monitors, which cater to all budgets and needs. How are you meant to know which is the best 144Hz Monitor for your particular needs?
How to Choose the Best Gaming Monitors?  
Choosing the best gaming monitors for you is conditional on a lot of factors, such as budget, the size you want or space you have, the GPU you have, and what variety of balance you desire between resolution and refresh rate. If you're looking for a good-sized monitor that features an outstanding balance of everything, the Razer Raptor 27 has what you need, as it sports a sharp resolution and a decently large refresh rate all packed into a super color display.
However, if you need to hit a 4K resolution merged with a high refresh rate, you quite be willing to spend the money because something like the Alienware AW5520QF is going to burn a hole in your wallet. But if you want to keep your budget comparatively low and are primarily focused on playing eSports games, such as Overwatch and CS: GO, we recommend getting a high refresh rate monitor like the ViewSonic Elite XG270.
Best 144HZ Monitor
GIGABYTE AORUS AD27QD Gaming monitor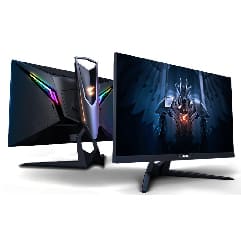 GIGABYTE Aorus AD27QD 27' The most power full Gaming Monitor with 2560x1440 QHD Display
Rating: 9.5 / 10
Check Price on Amazon
The Aorus AD27QD is an impressive gaming monitor with a 27-inch IPS panel and a 1440p resolution. It sports a 144Hz refresh rate and a 1ms reply time. The Monitor also supports 10-bit color up to 120Hz along with HDR enabled.
Its display is VESA DisplayHDR certified, ensuring that it will meet brightness, color, and contrast standards. It also comes with heaps of gaming features such as FreeSync support that can give gamers an edge.
ASUS ROG Swift PG279Q Gaming monitor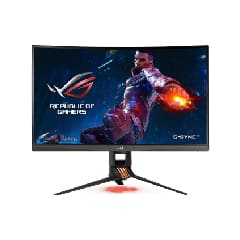 ASUS ROG 27-inch, WQHD 2560 x 1440 resolution LED Backlit Computer Monitor with HDMI & Display Port Connectivity
Rating: 9.5 / 10
Check Price on Amazon
Boasting low input lag, the ASUS ROG PG279Q is a 27-inch 1440p gaming monitor with an IPS panel that operates at 144 Hz.
Being an IPS panel, it has excellent viewing angles, and there's the added benefit of the backlight being flicker-free gratitude to no PWM being done. It can also scale up to 165 Hz if you need to and is G-SYNC certified.
ASUS VG279Q Gaming monitor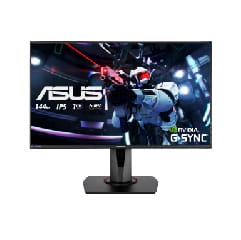 ASUS VG279Q 27' IPS Eye Care Gaming Monitor with Full HD 1080p & 144Hz 1ms (MPRT) DP, HDMI, and DVI
Rating: 9.5 / 10
Check Price on Amazon
The 27-inch ASUS VG279Q is a capable 1080p, 144Hz IPS monitor with a sleek design, a simple stand, and excellent ergonomics. It delivers wide viewing angles and excellent peak brightness.
Motion is seamless due to its fast response time. There's FreeSync support as well, along with a free Black Frame Insertion feature.
Benq EX2780Q Gaming monitor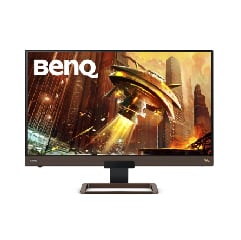 Benq EX2780Q 27' 144Hz IPS Display Monitor with 2560x1440 2K QHD Resolution, Built-in Speakers, HDMI, and USB
Rating: 9.5 / 10
Check Price on Amazon
Yet another FreeSync monitor at the top of the charts happens to be the BenQ EX2780Q. It's a 27-inch 1440p monitor including a 144 Hz IPS panel. It has low input lag and problems with built-in speakers and even a remote control for folks who'd like to lay back and cool.
In the light of 350 nits and a typical contrast ratio of 1000:1, the EX2780Q is par with the rest of the monitors in this list.
Acer XB271HU Gaming monitor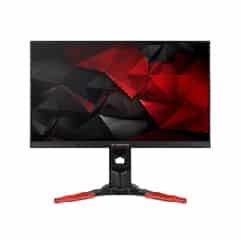 Acer America Predator 27 Inches Gaming Monitor (Black/Red) with WQHD IPS NVIDIA, Resolution 2560X1440 2K, 144 Hz G-Sync
Rating: 9.5 / 10
Check Price on Amazon
The Acer Predator XB271HU is one of the best gaming monitors from Acer's stables. It's a 27-inch 1440p monitor with an IPS panel that also helps NVIDIA G-SYNC.
While its native refresh rate is 144Hz, it can also scale up to 165 Hz with overdrive like any of the other panels in this list. The XB271HU has skinny bezels, and the design aesthetic is one that appeals to gamers.
LG 32GK850G-B Gaming monitor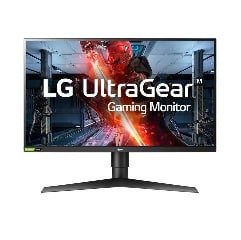 LG Ultragear 32' QHD (2K 2560 x 1440) Resolution Gaming Pivot Stand, Display Port, HDMI PORT
Rating: 9.5 / 10
Check Price on Amazon
For folks who consider 27-inch insufficient, the LG 32GK850G-B with its 32-inch 1440p VA panel might be right up their alley. Its NVIDIA G-SYNC certified as well. This LG monitor is well-known for gamers who'd favor low response time and low input lag for a rich gaming knowledge.
Being a VA panel, it does not have the same viewing angles that most of the IPS monitors in this list have, which might be worth considering before going in for this Monitor.
LG 32GK650F-B Gaming monitor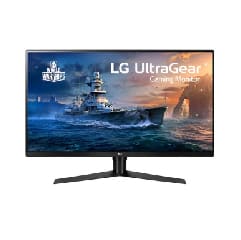 LG Ultragear (32-inch) QHD (2K) Gaming Monitor with 144Hz,1ms, Radeon Freesync, Display Port, HDMI x 2-32GK650
Rating: 9.5 / 10
Check Price on Amazon
The LG 32GK650F-B is a numerous gaming monitor that delivers all-around performance. It sports a 1440p VA panel, which outputs deep, uniform blacks and has low input lag, making it a capable monitor for gamers.
The Monitor also supports FreeSync. Its 32-inch screen seems great in a dark room. However, the viewing angles leave something to be sought.
AOC CQ27G1 Gaming monitor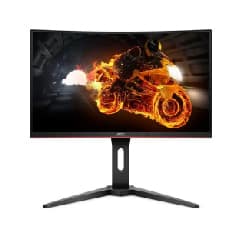 AOC C27G1 27' Class LED Gaming Monitor with 1920x1080 resolution, (2) HDMI Curved Panel
Rating: 9.5 / 10
Check Price on Amazon
Curved screens are not for everyone, but including a larger panel, a curved screen does make sense. The AOC CQ27G1 uses a 1440p VA panel that's rated for 144 Hz. Like other VA monitors, its viewing angles aren't that great, but it has perfect color accuracy and low input lag.
That coupled with the curved screen will give you a more uniform color perception. Lastly, the AOC CQ27G1 has skinny bezels, which makes it the right candidate for multi-monitor setups.
ViewSonic XG2402 Gaming monitor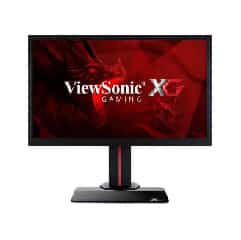 ViewSonic XG2402 24' Gaming Monitor with 144Hz 1ms 1080p resolution, FreeSync, ColorX Mode HDMI, and DisplayPort
Rating: 9.5 / 10
Check Price on Amazon
Sporting a 24-inch panel, the ViewSonic XG2404 is a gaming monitor for peoples who don't want a large panel. It has a natural resolution of 1080p with a max refresh rate of 144 Hz, and it uses a TN panel that supports FreeSync.
Its bezels are a little on the thicker side, but the panel is perfect for gaming, thanks to its responsiveness despite all these shortcomings.
MSI Optix MAG271CQR Gaming monitor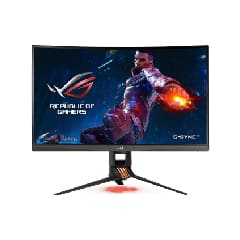 The MSI MAG271CQR sports an impressive 144Hz VA panel with full FreeSync support
Rating: 9.5 / 10
Check Price on Amazon
The MSI MAG271CQR sports an impressive 144Hz VA panel with full FreeSync support. It has a unique curved screen that is capable of excellent color reproduction and producing deep blacks.
The image quality is excellent for long gaming sessions, and it comes at an affordable price point. If you're looking for a new 1440p gaming VA panel, the MSI MAG271CQR is quite a strong contender.