Are you exploring to know how to download twitch clips and videos? Twitch removed the option to download videos. Although it was not intentional, apparently the ability to download clips from Twitch will not reach the updated site. The new interface for Twitch has eliminated the option to download clips. Although it was unintentional, it seems that Twitch isn't adding the ability to download clips back to the updated site. Even though there is no simple, built-in way to download Twitch clips, it's not impossible to save your favorite moments by your favorite streamers.
As it turns out, downloading Twitch clips is still super easy even if there isn't a simple "download" button. There are quite a few ways to download clips from Twitch, which gives you options on how you want to approach it. Although we find the easiest way is to use Google Chrome or Firefox, you're also welcome to use a few outside resources to download your favorite clip as well.
The Difference between Clips and Videos
Unlike YouTube, there are some pretty significant differences between a video and a clip. While full-length on-demand videos do exist, not all Twitch streams are saved automatically.
Streamers have to enable the ability for their streams to be archived; it's not automatically enabled by default. Once you or your favorite streamer has allowed the ability to save their streams to their channel, there are still limits on how that content is protected. While YouTube might hold onto the content for an infinite amount of time following a live stream or a video upload, Twitch puts some limits on how clips are saved to the website.
Once a user has enabled auto-archiving, their videos will appear saved on their page for 14-days for regular streamers. If you have Amazon Prime, you can upgrade to Twitch Prime to gain access to 60-day archives. Alternatively, if you've been addressed a Twitch Partner, your streams will also archive for sixty days.
Highlights, on the other hand, are different from videos. If a highlight is saved to your account, it lasts forever, as opposed to just for the 14 or 60 days on standard accounts.
What are the differences in the video types? Highlights are much longer than a clip, often taking up full videos at a time. Meanwhile, clips typically range from 30 to 60 seconds, the cap being 60 seconds, depending on how the content was edited. Highlights are made by the creator or specifically chosen editors, but clips can be made by anyone looking to save content to their page.
The clips that you create from other streamers' content save directly to your account inside your clips manager. This allows you to keep the content right to your page.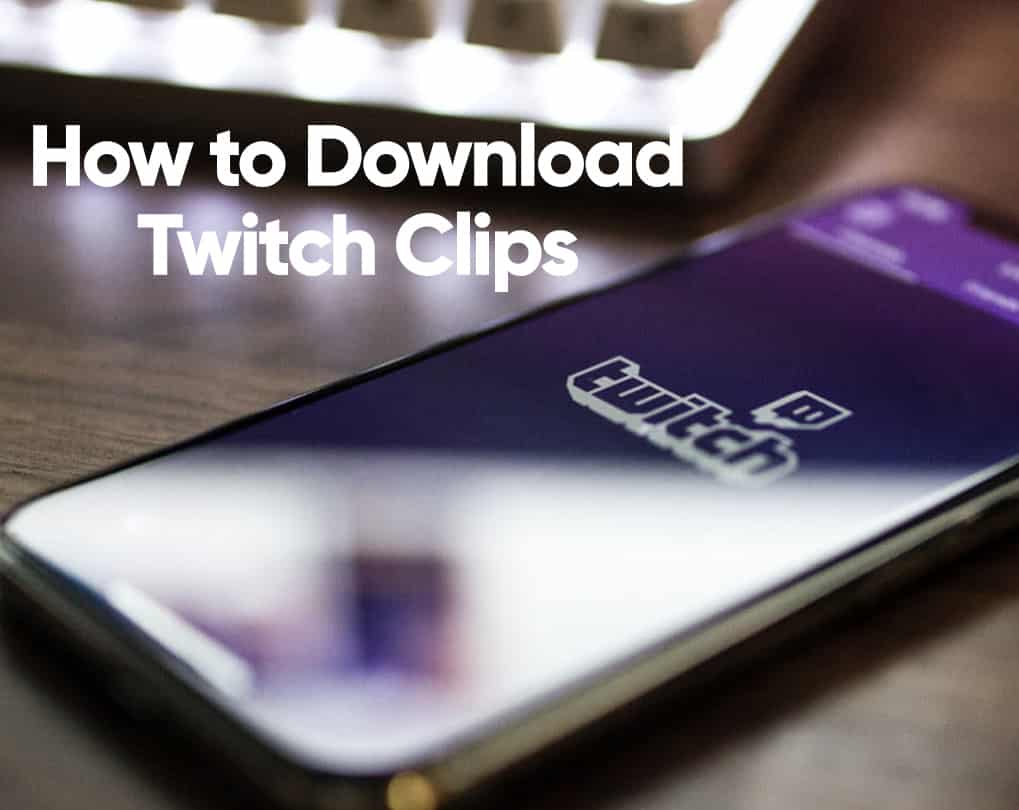 How to Download Twitch Clips
Go to the Twitch website at https://www.twitch.tv. Choose the category/channel of which you want to download video/clip. You may also search for the category like "Counter-Strike" in the search box.
Select the "Clips" tab and then click the clip to play. Copy the URL from the address bar. You can also copy the clip URL by right-clicking the clip thumbnail and then select the "Copy link address."
Go to untwitch.com. Paste the copied clip link in the text box and hit enter. Now you'll see the download page for the clip. Choose the clip quality for download. This way you can download any Twitch clip without installing any software on your PC.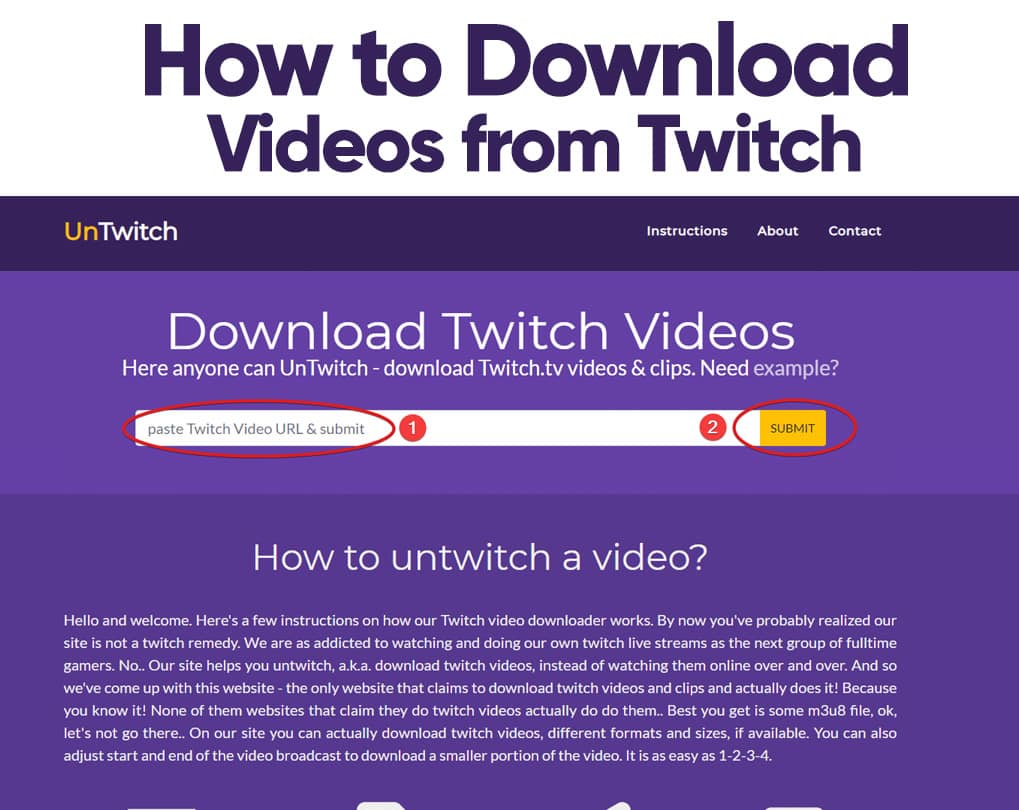 How to Download Videos from Twitch
To download the videos from Twitch, follow similar steps.
Go to twitch.tv and find the video you want to download. Alternatively, visit the Twitch website. Now search for the category or channel.
Now select the "Videos" tab and choose the video that you want to download on your PC. Copy the link of the video from the address bar to your clipboard.
Now go to untwitch.com and paste the copied video link in the search box. Alternatively, go to the Untwitch website. Click "Submit" and download the video from the next page. This way, you can download any video from Twitch.
FAQs
Q: Can you save twitch clips?
A: To download clips from Twitch, most maximum people will use an outside source. In this example, we used a website called Clipr. Clipr is explicitly made to pull Twitch videos, so it's the easiest to use. Open the clip you want to save in the browser's window, then copy the URL.
Q: Can I upload clips to twitch?
A: With video upload endpoints, you can upload videos direct to Twitch. These video endpoints allow you to create tools for creating and managing videos on Twitch. Broadcasters often like to add personal branding (for intros and outros) and create compilation videos from their streams.
Q: How long do clips stay on Twitch?
A; Twitch will keep its partners and Turbo premium subscribers' past broadcasts for 60 days. The website will keep any highlights that players make forever. This change makes sense for Twitch, as most people do not watch archived videos.
Q: How do I find my twitch clips?
A: Next time you're watching a live stream and see a moment you want to remember, just hit the Clip button on the video player to make a 30-second video from the stream, and the link will be stored at clips.twitch.tv/my-clips.